What are the main attractions? Kenya's Laikipia County is home to the nation's second largest population of ele­phants. Its lions and reticulated giraffes are the stuff of safari dreams. The night sky, when viewed from bushland, shimmers like a Habsburg crown, and now you can see for yourself at the Loisaba Conservancy, a 22,660-hectare, sustainable, fenceless, private property that stretches across the Laikipia plains to Mount Kenya. There, in the Elewana Collection's Loisaba Star Beds (below), you can sleep beneath the stars.
Sleep outside? In Africa? You've got to be kidding. No joke. After a day exploring the reserve, bumping over dirt roads in a Land Rover (above), riding camels around acacia trees and watching the sun set with a gin and tonic in hand, you can tuck yourself into one of the camp's four "star beds".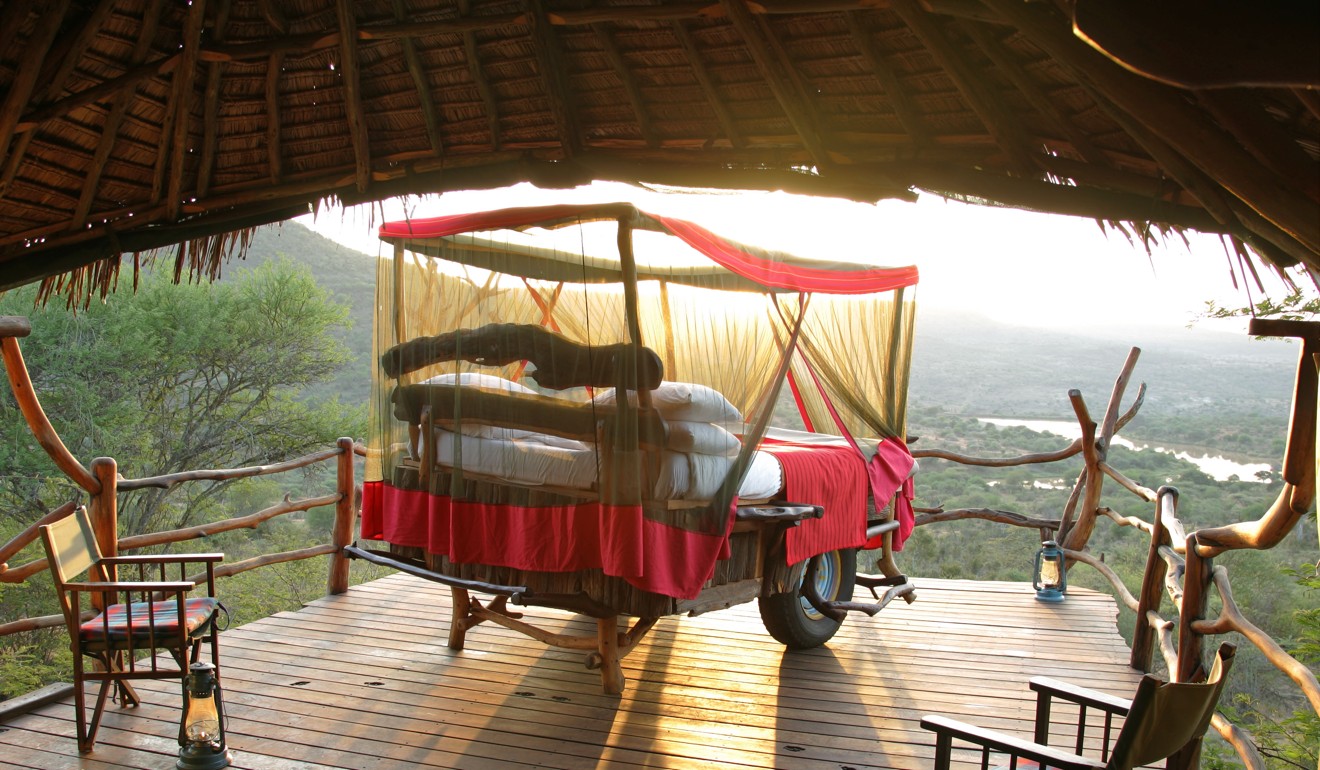 Perched on a hill overlooking the Kiboko waterhole, these wall-free, rustic, en-suite rooms with an ample terrace are designed to embrace the vista. At bedtime, staff re-position the elevated bed, mosquito canopy in place, to the uncovered deck. Guests scramble up, snuggle in, gaze at the shimmering heavens and listen to the moonlit hippo symphony, trusting that the netting and assigned guard will be enough to prevent a nighttime bite, or mauling.
I don't think I'd get any sleep!You may be surprised, but if you prefer a less exposed doze, the Loisaba Conservancy is also home to the Elewana Loisaba Tented Camp (below), a more classic glamp­ing-style safari lodge about 20 minutes from the Star Beds.
Composed of 12 commodious, permanent tents, perched atop a ridge, the camp also has a dining hall, infinity pool (below) and bar. Some of the tents can be reconfigured for family use, and a private residence-style enclave boasts three en-suite tents and its own infinity pool.
So, if I stay at one of these camps, I will have the entire conservancy to myself? That's right. Only guests of these camps have the right to explore the vast expanse. Accompanied by Samburu guides, you'll participate in game drives, walking safaris and horseback or camel rides among the wildlife-packed terrain. Bush breakfasts (morning picnics beside a waterfall or in a tree-dotted clearing) and alfresco cocktail parties to celebrate the end of a perfect African day stand out as highlights. Gourmet meals, made from local ingredients, many picked from Loisaba's organic garden, are included.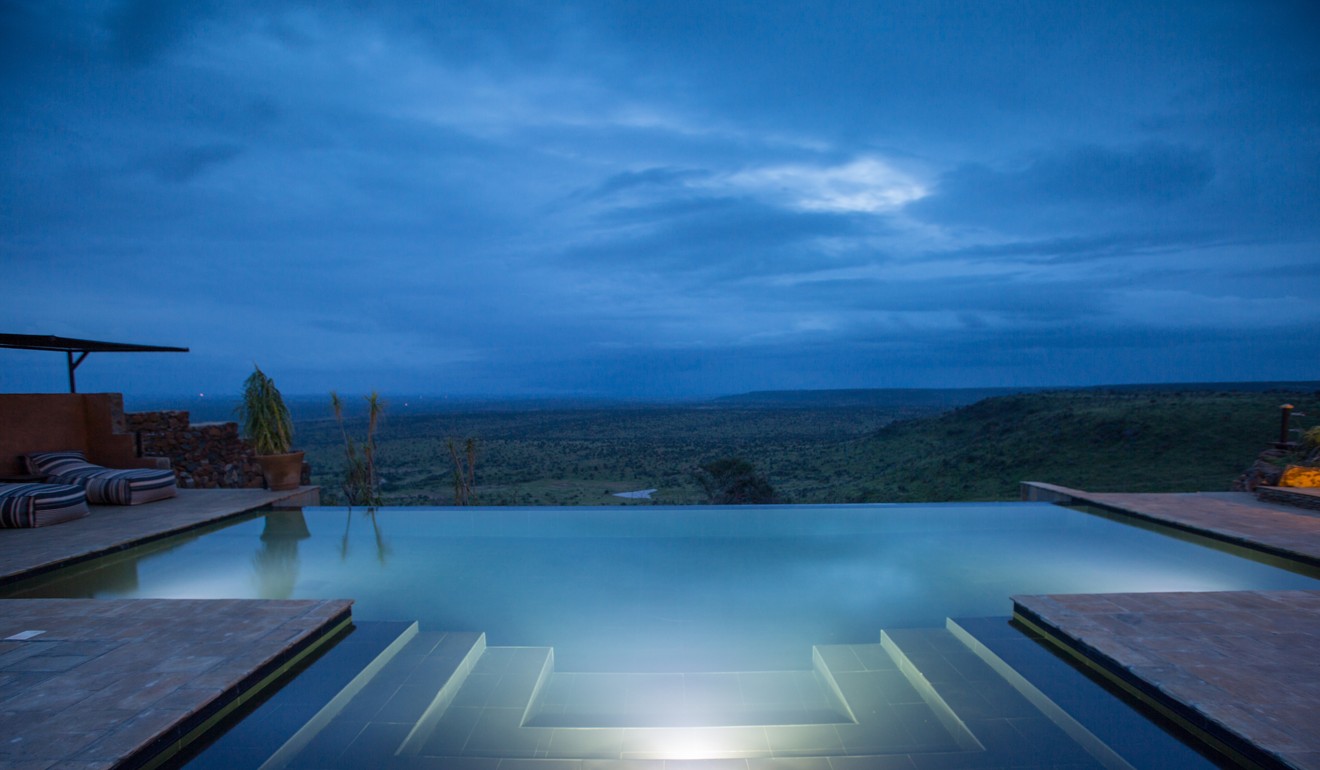 How does Loisaba measure up in terms of eco-friendliness? Committed to limiting its ecological foot­print, devoted to protecting wildlife and its habitat and staunch in its goals to keep the conservancy a fence-free, working cattle farm, Loisaba partners with the Nature Conservancy as well as local Samburu and Maasai communities to ensure the land remains untrammelled. Profits generated from tourism at Loisaba are earmarked for conservation of the reserve and commu­nities. Solar power, water filtered from a spring and a plastic-free policy add to the efforts.
What will it cost me? The Elewana Collection's Loisaba Star Beds start from US$300 and the Loisaba Tented Camp from US$490 per person, per night, including full board, safari activities, airstrip transfers, tax and laundry.