Vietnam enjoys a complicated relationship with Chinese tourists, who make up a significant proportion of its international arrivals – in 2017, 4 million of the 12.9 million visitors hailed from its northern neighbour. Just last month, anti-China sentiment peaked in protests and calls for a code of conduct specific to visitors from the Middle Kingdom, although tensions appear to have cooled, with authorities such as Ho Chi Minh City's Department of Tourism hoping to triple the number of Chinese tourists it welcomes in just two years, according to a July 13 report in online newspaper VietnamNet.
Under fire now are not the tourists themselves, but rather the way that some of them travel – namely, on "zero-dong" tours. Run by Chinese-owned proxy companies, these are low-priced package deals aimed at budget travellers, renowned for injecting little into the local economy and recognisable by their busloads of tourists, who are often pressured into buying expensive gifts and services once on holiday.
In Vietnam, they are popular in the coastal province of Khanh Hoa, where Nha Trang is located; around Da Nang and Hoi An; and in Quang Ninh province, which is home to Halong Bay and border town Mong Cai, the entry point for many Chinese. Online newspaper Hanoitimes reported in March that authorities were closely observing tourism activities in Quang Ninh following the closure of a zero-dong company.
In recent years, authorities in Thailand have attempted to put a stop to similar "zero-dollar" or "forced shopping" tours, asserting that they tarnish the image of the country. The initial crackdown in October 2016 affected arrivals to the country. An article on Channel NewsAsia's online platform noted that Chinese visitor numbers dropped 12 per cent in the last quarter of 2016, compared to the same period the previous year. However, China remains the main source of international arrivals for Thailand by a significant margin.
Speaking to VietnamNet, Tu Quy Thanh, director of Ho Chi Minh City-based travel company Lien Bang Travelink, which specialises in the Chinese-speaking market, said that most Vietnamese travel agents in Ho Chi Minh City refuse to run zero-dong tours. Instead, they are targeting more affluent Chinese travellers.
Of course, the independent Chinese tourist is the unicorn of the travel industry, a near-mythical beast with unlimited spending power who is driven by a desire to experience something new and unique. However, recent trends suggest these travellers are not as rare as once imagined. China's increasingly well-travelled millennials are far less interested in package tours than previous generations, preferring to make their own way overseas, and everyone is trying to court them.
A 2016 report put together by Skyscanner and UnionPay Smart on Chinese "free, independent travellers" showed that the majority were aged from 15 to 33, hailed from China's top-tier cities, enjoyed shopping while overseas and preferred destinations such as Thailand and Japan. Vietnam's tourism sector hopes that by clamping down on zero-dong tour operators it can make it onto that list.
---
Vietnam travel agency behind 'nine-dash line' T-shirts closes down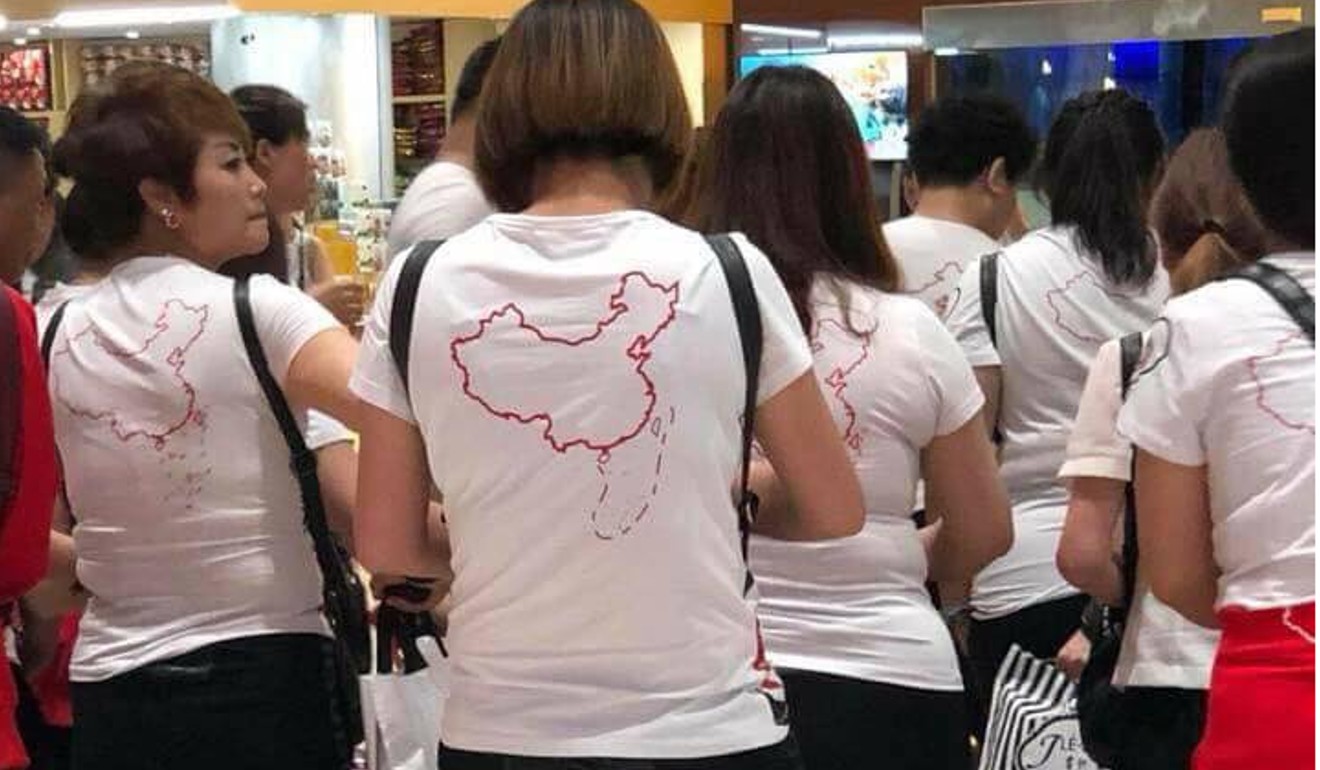 Speaking of travel agencies that have fallen foul of Vietnamese authorities, Vietnam Aladin Travel and Trading, the company behind the tour attended by the controversial "nine-dash line" T-shirt-wearing Chinese tourists, was fined 42 million Vietnamese dong (US$1,817) and forced to suspend activities for nine months, according to a July 7 report on digital news portal VnExpress.
A spokesman for the Nha Trang-based company said it had paid the fine and that it would be ceasing activities owing to the long suspension period and "other issues".
---
Lonely Planet's Best in Asia list features some surprises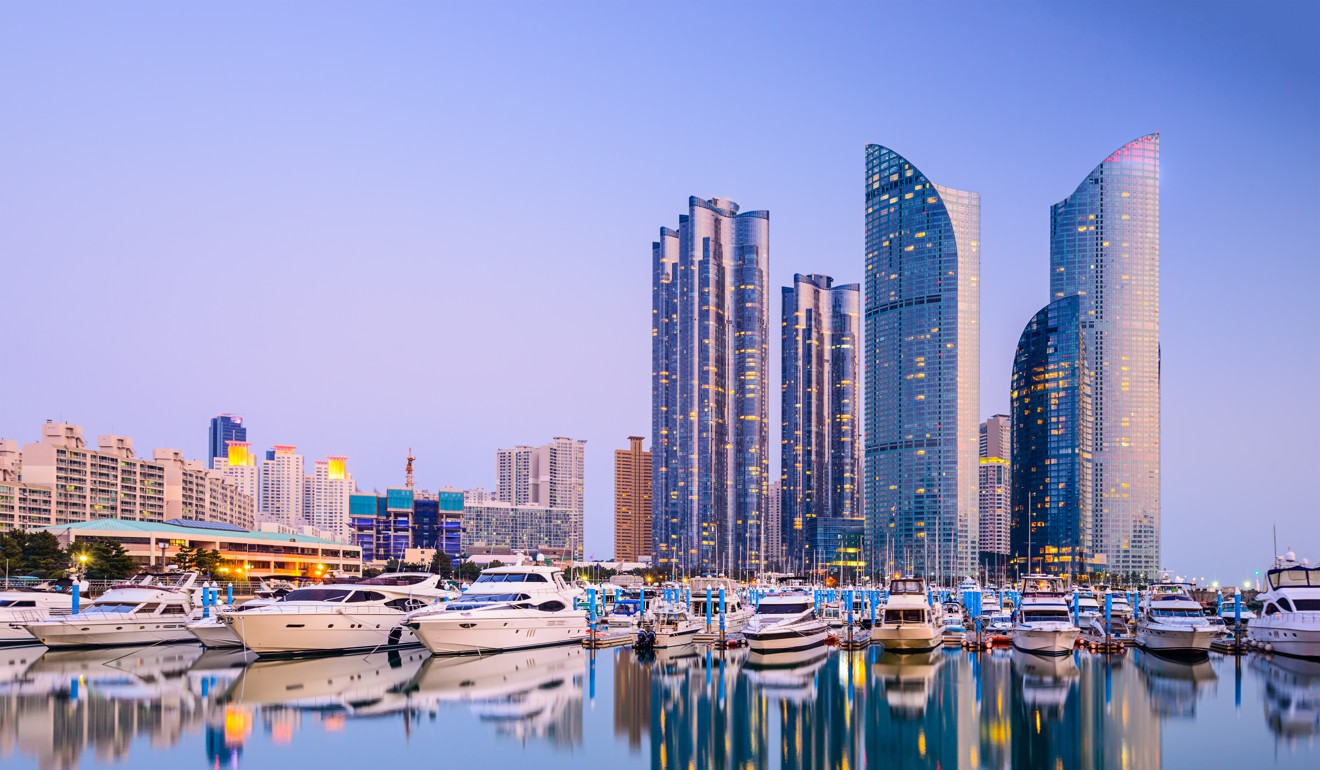 Travel guide company Lonely Planet recently published its Best in Asia list. Compiled by its "travel experts", who, "combed the charming beach towns, scoured the cloud-snagging skylines and poked around the prehistoric temple complexes of the ever-changing Asian continent to bring you their recommendations", the line-up is led by South Korea's second city, Busan.
Coming in at No 2 is Uzbekistan, once a prominent player on the Silk Road, which is now opening up to tourism, although Lonely Planet does note that it lags behind its neighbours in terms of human rights. The third spot is given to Vietnam's biggest and busiest metropolis, Ho Chi Minh City.
Other off-the-beaten-track additions include India's Western Ghats mountain range; the birthplace of Buddha – Lumbini, in Nepal; and Sri Lankan surf base, Arugam Bay. See below for the full list.
1 Busan, South Korea
2 Uzbekistan
3 Ho Chi Minh City, Vietnam
4 Western Ghats, India
5 Nagasaki, Japan
6 Chiang Mai, Thailand
7 Lumbini, Nepal
8 Arugam Bay, Sri Lanka
9 Sichuan, China
10 Komodo National Park, Indonesia