If one were to bestow Buenos Aires with human characteristics, it would be the stylishly dressed life and soul of the party. Glamorous and sensuous, hot-blooded and prone to emotional outbursts (no other city on the planet has more psychologists per capita), the Argentinian capital oozes charisma. It's difficult to drag yourself away.
Besides countless cool bars and glamorous clubs, this most European of South American cities is an addictive assemblage of broad boulevards and leafy parks, monumental palaces and art deco treasures. But every glitzy neighbourhood has its malevolent counterpart.
"Visit in daylight and stay on El Caminito street," well-meaning locals advise me, when I tell them I plan to see the working-class barrio of La Boca. The colourful thoroughfare is lined with brightly painted houses, taverns and tango clubs but, after a recent spate of muggings, police officers busy themselves reminding tourists to be vigilant. Backpacks are worn as frontpacks in La Boca.
The down-at-heel neighbourhood feels safer than the city centre, where a raucous anti-government demonstration is gathering momentum when I visit. Huge, noisy crowds make their way along 9th of July Avenue, the world's widest street, bringing traffic to a standstill. The publicity-savvy protesters march past the health ministry building, with its iconic 10-storey steel likeness of Argentina's most famous friend of the poor, Eva Peron, known to the world as Evita.
For travellers with a chronic case of wanderlust, the departure boards at Buenos Aires bus terminal evoke adventure, romance and wonder. There are services to Montevideo and Rio, Santiago, Lima and Ushuaia, the world's southernmost city. As overwhelming as an Indian railway station, the transport hub is used by an average of 40,000 visitors daily, although many aren't actually going anywhere. Passengers are outnumbered by locals, who drop by for a haircut, a spot of retail therapy or to meet friends for coffee.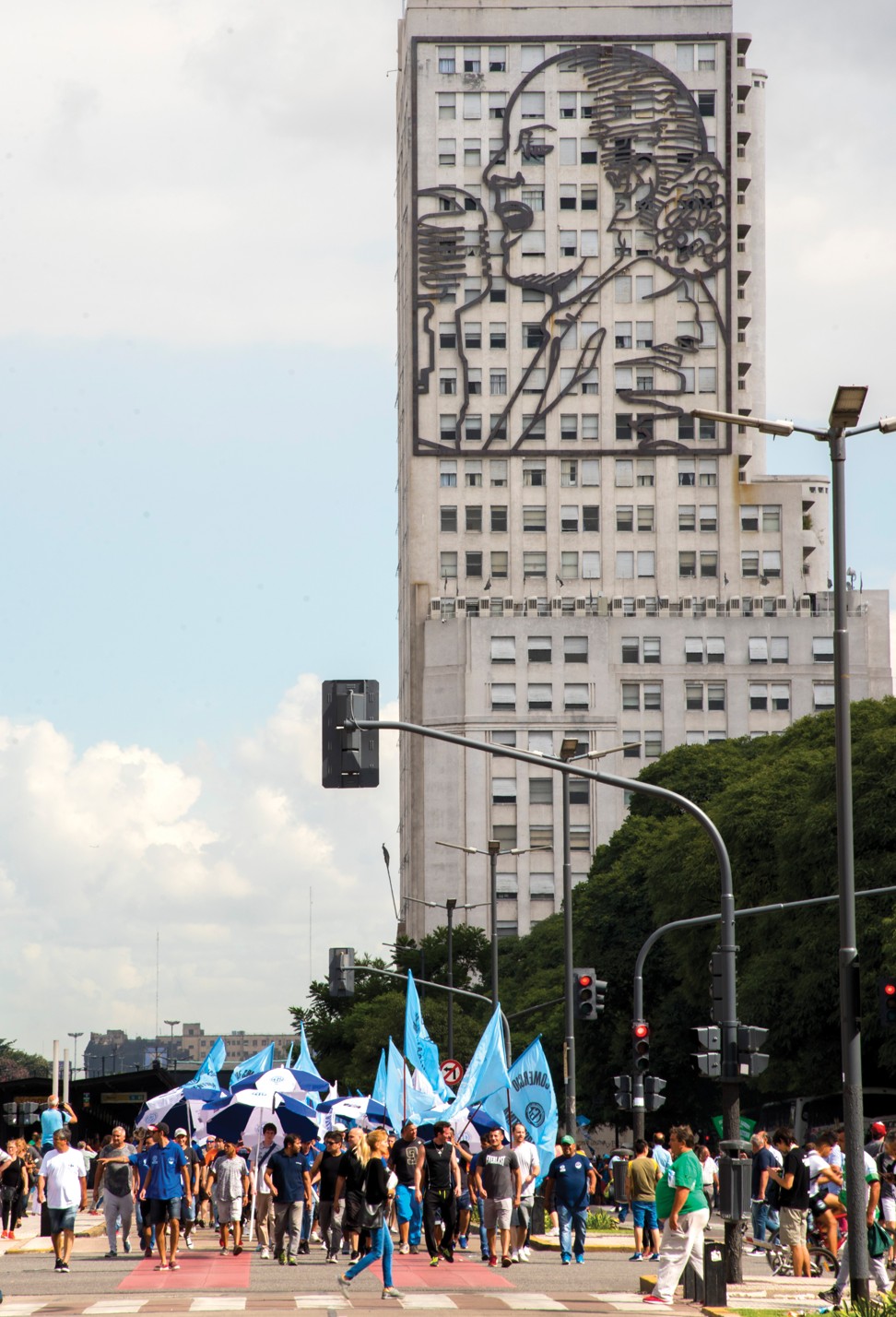 Argentinian long-distance buses are among the most luxurious in the world but with such vast distances to cover, they need to be. My "short hop" to Mendoza takes about 15 hours and after a delicious three-course dinner, I convert my seat into a comfortable bed and slip into slumber.
The city of Mendoza is more like a medium-sized town. Avenues lined with mature trees give the place character and spacious pavements provide enough room for pedestrians and outdoor diners alike. The sky is a shade of blue rarely seen in Hong Kong, the snow-capped Andes shimmer like icing sugar and, best of all, the suburbs are surrounded by vineyards.
I've heard that Mendocinos like to dance and laugh and eat and drink into the early hours, and that's just on weekdays. After about 30 minutes and two glasses of malbec, I decide I could live in Mendoza.
It turns out the grapes are grown some distance from the city, where land is cheaper, but a cluster of bodegas are only a (mercifully short) bus ride away, in the town of Maipú. Self-guided cycling tours of the wineries are popular but have the air of an accident wait­ing to happen. If being inebriated on two wheels isn't dangerous enough, trucks thunder along the roads, occasionally swerving to avoid tipsy pedallers. A police­man warns me not to cycle after a skinful, comically swaying with his arms out­stretched, fists clenching imaginary handlebars. As drunken cyclist mimes go, it's Oscar-worthy.
A tour is just starting at Bodegas López and our group is soon bombarded with facts and figures relating to barrel capacities, grape-harvesting methods and differences in the ageing process. It's not often I'm in a hurry to get to the gift shop but that's where the tasting takes place.
Our guide begins his introduction to the art of oenology, or wine appreciation, by informing us that before we do anything, we should pause and study the colour of the wine. At this point, half the group has already gulped down their first glassful. Philistines we may be, but apparently we're not the only ones.
A few weeks earlier, two Chinese businessmen arrived just before the winery closed. "How many bottles can we get for this?" they asked, opening a suitcase filled with dollar bills.
"The problem is," our host explains, grimacing with pain, "the Chinese mix our best reds with Coca Cola."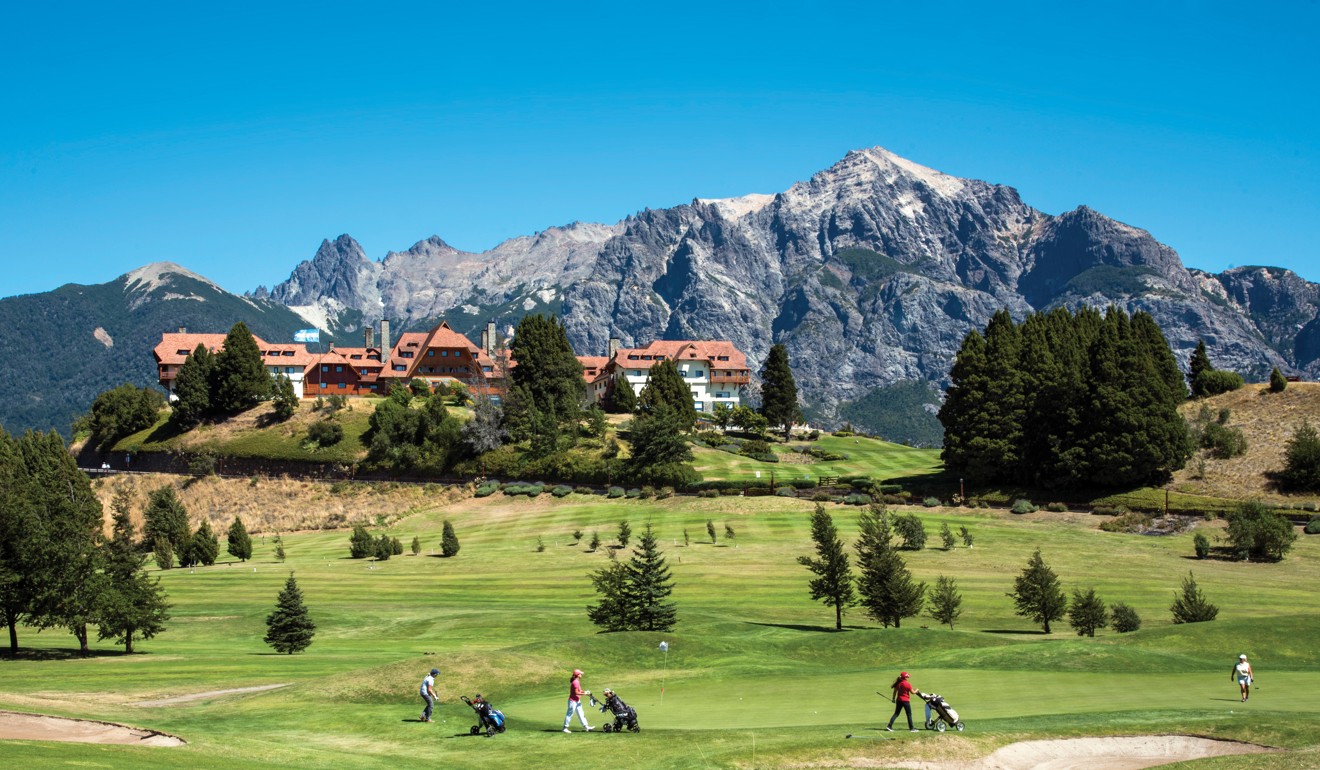 At Mendoza Terminus the following morning there's an air of resignation among those boarding the bus to Bariloche. We all knew the journey would take the best part of 20 hours and yet we still bought tickets. Ancient philosopher Lao Tzu once wrote, "A good traveller has no fixed plans, and is not intent on arriving," an appropriate mindset for modern-day bus passengers in Argentina if ever there were one.
Power lines daisy-chain into the desolate distance and the enormous sky makes it difficult to determine the size of anything more than a few metres from the road. Clouds appear to be banned from this remote corner of the continent and, with so much time to kill as we motor through the scrubby wilderness, I work out that 1,009 Hong Kongs would fit into Argentina.
Eventually, the landscape turns greener. Undulations become hills, which grow into mountains. Traffic increases, chalets and shops materialise and, all of a sudden, we're disembarking at Bariloche bus station.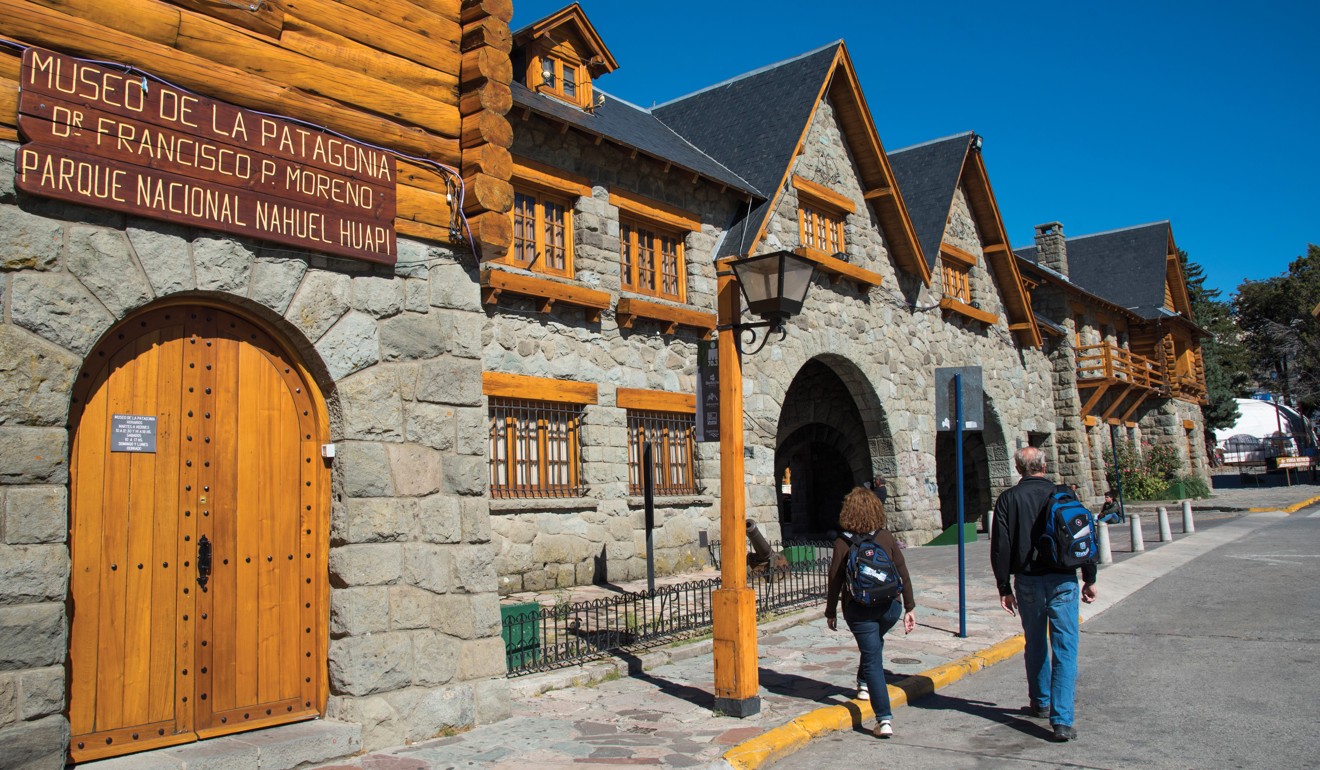 The gateway to Patagonia is an orderly town, much loved by mountain bikers, skiers and Nazis. Yes, you heard me. After the second world war, the sleepy settlement became a bolt-hole for as many as 9,000 Nazi fugitives. Homesickness shouldn't have been a problem – San Carlos de Bariloche, to use its full title, was named for Carlos Wiederhold, a German immigrant who settled in the area at the end of the 19th century. Before long, a German-speaking community developed amid landscapes reminiscent of the Bavarian Alps.
Argentina's Lake District is spectacularly scenic. Hikers busy themselves on picturesque paths and cyclists ride the shore of Nahuel Huapi Lake. Giggling couples hire pleasure boats, fishermen cast their lines into clear streams and photogenic holiday lodges pepper steep hillsides.
Having been cooped up on a bus for an eternity, it's a joy to power walk around the awe-inspiring Cerro Llao Llao peninsula. Mountains soar out of the deep blue waters, the forest canopy provides shade and the air is so clean it could be bottled and sold.
Buenos Aires seems a long way away. Well, 35 hours by bus, to be precise.
Getting there
There are no direct flights between Hong Kong and Buenos Aires. However, numerous airlines offer connecting flights, including Air France, American Airlines, British Airways, KLM and Lufthansa.