On July 25, three major US airlines kowtowed to pressure from China and dropped Taiwan from their schedules. That is not to say that American Airlines, Delta Air Lines or United Airlines no longer fly there – routes between Taipei and various cities in the United States still exist – just that their booking engines avoid reference to the island on which the Taiwanese capital is located.
The adjustments were made in response to a request from the Civil Aviation Administration of China (CAAC) that 44 foreign airlines identify Taiwan as part of China, with punitive measures considered for any carrier that did not comply. American, Delta and United were among the last to make the change, with Washington dismissing the demand as "Orwellian nonsense" in a statement issued on May 5. However, as the deadline loomed and Beijing refused to back down, the final holdouts made their concessions, even amid current trade tensions.
This follows news that Sea Passion Group, the firm that operates Palau Pacific Airways and Sea Passion Hotel on the small Pacific island of Palau, would be halting flights because of a decline in Chinese tourists after Palau was declared an "illegal tour destination" because of its diplomatic ties to Taiwan.
Then there is Taiwan itself, which has seen a steady decrease in visitors from the Middle Kingdom since electing the pro-independence Democratic Progressive Party in 2016.
Of course, the practice of exerting influence over foreign friends and foes through a flow of people is not new or singular to China, nor is it always successful. Indeed, China's rapid expansion of outbound tourists has not been quite so fruitful in terms of reputation building. While most of the country's millions of mobile citizens venture overseas without much ado, tales of the badly behaved few have a tendency to go viral, meaning they are not quite the ambassadors their homeland wishes them to be.
Nevertheless, this has not stopped destinations from Addis Ababa to Zagreb from clamouring to attract big-spending Chinese visitors. And those tourists are also why overseas airlines, hotel groups and more are willing to take a political stance to keep Beijing on side.
In 2017, South Korea suffered after Chinese travellers gave the country the cold shoulder for its deployment of a US missile defence system. The Bank of Korea estimated that the backlash and boycott had cut 0.4 per cent from South Korea's economic growth last year.
Air travel in China is an area of particular global interest, with the country set to surpass the US as the world's top aviation market within the next two years, according to an International Air Transport Association forecast. And everyone wants a piece of the pie, both in terms of access to airspace and passenger numbers, making Chinese tourists, and their bulging e-wallets, one of China's most valuable economic weapons in its ongoing trade war with the US, and on the wider geopolitical stage.
---
Crisis of selfies – tourists die in pursuit of perfect picture at popular Bali hotspots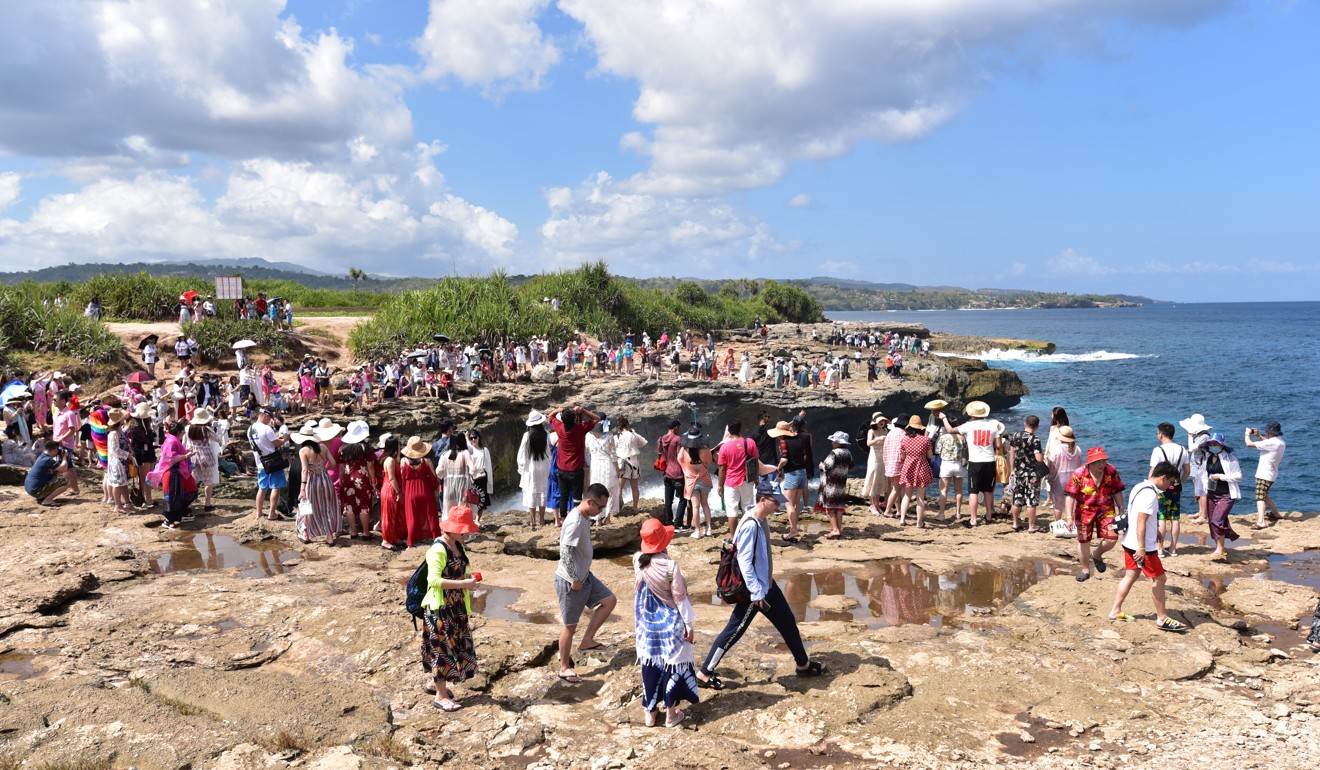 In 2013, Oxford Dictionaries announced that its word of the year was "selfie", essentially signing its death warrant by acknowledging its omnipresence. Then, in June, queen of social media Kim Kardashian put the final nail in the egocentric snap's coffin during an appearance on British television show This Morning, when she said, "You know, I don't take selfies any more. I don't really like them."
Recently, an alarming number of tourists on the Indonesian island of Bali have been falling, sometimes to their deaths, in pursuit of the perfect picture. On June 9, a Chinese tourist died after slipping into the sea at Instagram-favourite outcrop Devil's Tears, on Nusa Lembongan, according to The Jakarta Post.
A hotspot on neighbouring islet Nusa Penida claimed the life of another Chinese tourist on July 29, according to website Coconuts Bali, which also reported that an Italian had fallen and broken his leg on nearby Nusa Ceningan on July 30, both in the act of selfie taking. Perhaps Kardashian's words of wisdom should be heeded.
---
Forget the Cote d'Azur, try the Thai Riviera instead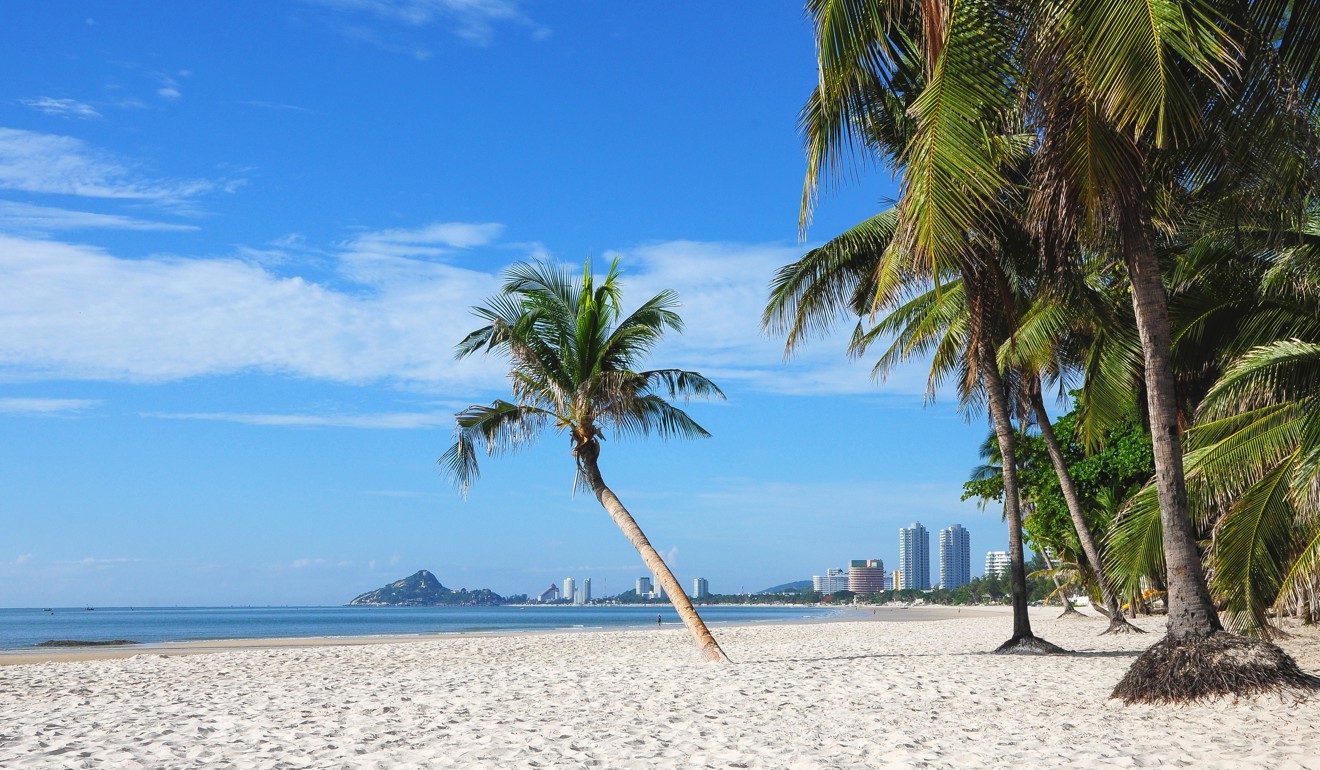 Famed for its glamorous jet set, azure waters and marinas full of superyachts, the French Riviera is one of the world's best-known tourist destinations. It has also spawned many, mostly inferior, imitations.
The latest comes in the form of Riviera Thailand, which will encompass four western Thai provinces – Phetchaburi, Prachuap Khiri Khan, Chumphon and Ranong – chosen for their "diverse tourism assets", which include 528km of coastline, 25 national parks and water parks, 37 beaches, 10 bays and 25 islands, among other attractions, according to The Nation.
Infrastructure projects to enable an influx of tourists, such as a high-speed railway connecting Bangkok to Hua Hin – a destination popular with domestic tourists, in Prachuap Khiri Khan – and a 680km coastal highway complete with bike lanes, are not expected to be completed for at least another five years, hopefully giving tourism authorities ample opportunity to develop in an environmentally and socially responsible manner.