The Good
If all went according to plan, Pope Francis arrived in Ireland yesterday for a 36-hour visit. He was due to attend two events in Dublin: a festival at Croke Park Stadium and a Mass with 500,000 people in Phoenix Park. The leader of the Catholic Church would have expected a warm welcome – it's a rare World's Friendliest City poll that doesn't feature the Irish capital somewhere near the top. And who knows – perhaps his stopover was influenced by National Geographic Traveller magazine, which included Dublin in its Best of the World 2018 countdown, describing it as Europe's largest village.
The best way to explore any village is on foot, so consider joining one of the numerous Dublin walking tours. Many start from Ireland's oldest and most prestigious university, Trinity College, with its distinguished roll-call of alumni that includes literary giants Oscar Wilde, Bram Stoker and Samuel Beckett. Not to be missed is the Harry Potteresque 18th-century Old Library, home to the medieval Book of Kells.
A few minutes away, Ha'penny Bridge is an unofficial symbol of the city, and is so named as it once cost half a penny to cross. Some superstitious locals refuse to set foot on the cast-iron span ever since renovations were carried out in 2001 by Harland and Wolff, better known for having built the Titanic.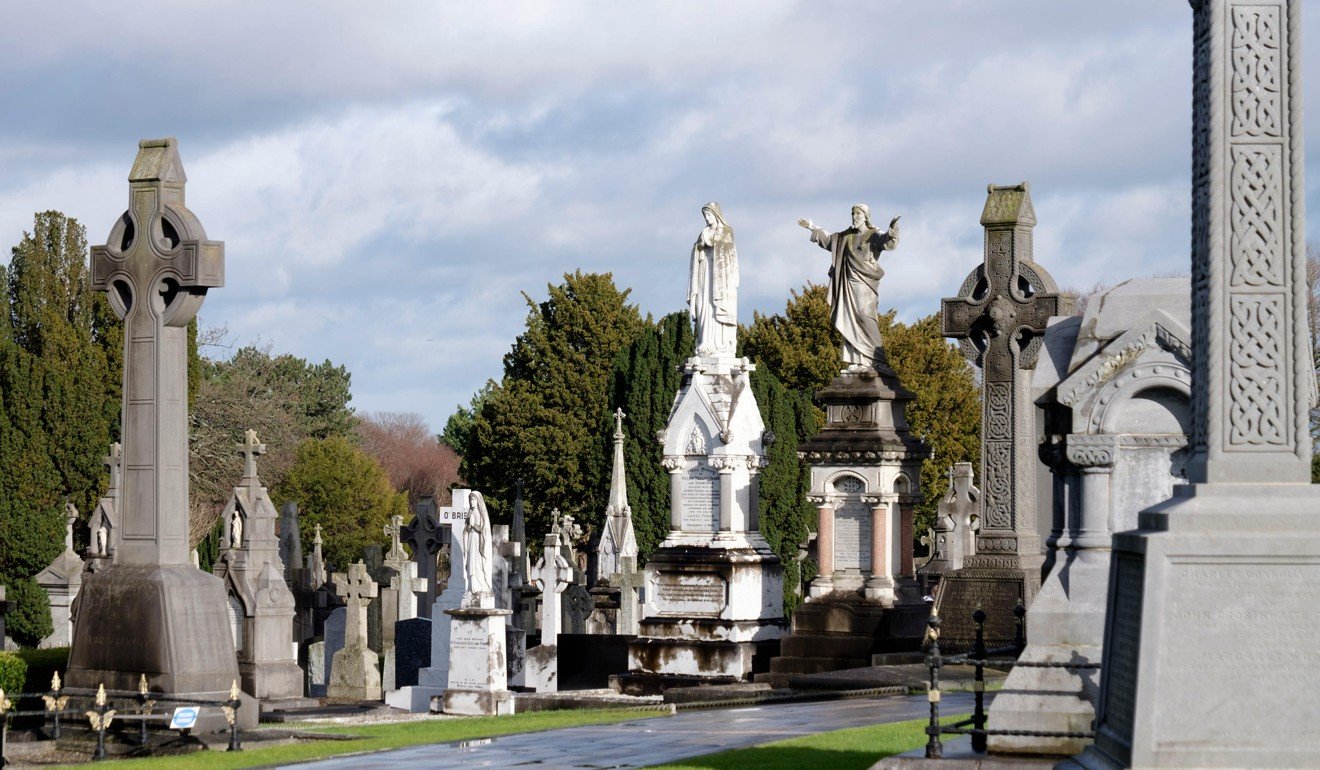 More people are buried in Glasnevin Cemetery, jokingly dubbed the Dead Centre of Dublin, than are currently living in the city; although it's unlikely that many get to rest in peace with so many curious tourists stomping around. Guides bring the place to life, so to speak, with tales of bodysnatchers, ghosts and thirsty gravediggers who used to order sneaky pints via a secret serving hatch at a nearby pub.
Ah yes, alcohol. We had to get there sooner or later. Four Irishmen have won the Nobel Prize for Literature and many a Dublin watering hole claims a connection to one wordsmith or another. Sign up for a literary pub crawl and raise a glass in the same taverns in which renowned writers and poets sought inspiration.
Lovers of live music should head to Temple Bar, Dublin's entertainment, business and cultural district, and order a pint at the Oliver St John Gogarty, home of marathon traditional music sessions. Or try the Cobblestone, in the Smith­field neighbourhood, which describes itself as "a drinking pub with a music problem". Then there's must-see the Guinness Storehouse, which is the most visited fee-charging tourist site in the country. In 2017, more than 1.7 million people stopped by to learn everything there is to know about the legendary dry stout, and receive a free pint at the rooftop bar.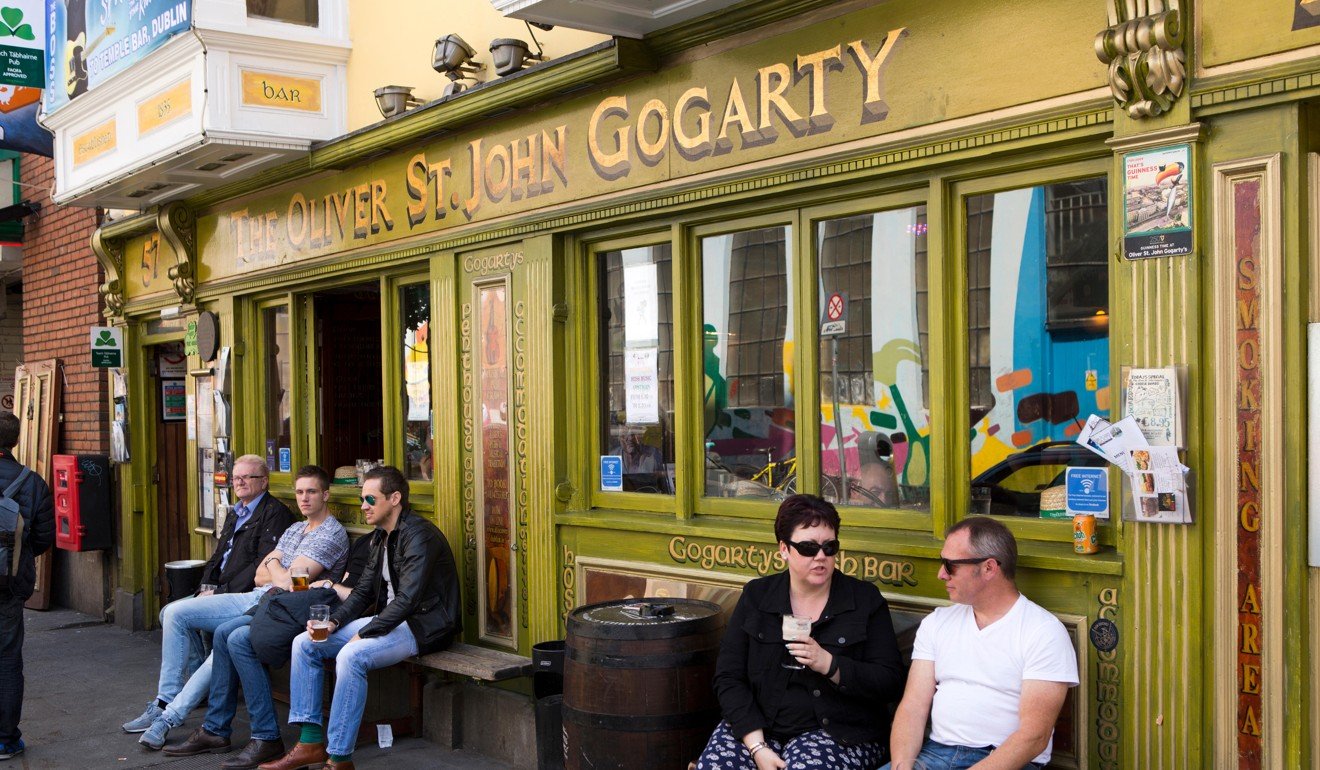 Tourism is booming in Ireland with all-time-high visitor numbers leading to record jobs numbers in the hospitality sector. But Dublin isn't pausing for breath. The easyJet group has acquired a Smithfield site with the intention of opening a 130-room Easy Hotel; there are plans to bring the Hard Rock Hotel franchise to the capital; and a waterfront location has been earmarked as a U2 Exhibition Centre, showcasing Ireland's most famous (non barley-based) export. And with perfect timing, Cathay Pacific recently began operating direct flights from Hong Kong to Dublin.
The Bad
Timing hasn't been so perfect at Dublin airport, however. One in four flights were delayed in June, due in large part to the above-mentioned rapid surge in tourists. Nor are things much better on the ground – unless you're a taxi driver. Dublin's confusing network of bus, train and tram routes bemuses many a visitor – even locals sometimes struggle to navigate the bewildering public-transport system.
Record numbers of tourists might create plenty of jobs but they also cause inflation. Ireland slipped down the World Economic Forum's global tour­ism competitiveness rankings in 2017. The average cost of a Dublin hotel room currently stands at €155 (US$177). Only Amsterdam and Copenhagen average higher for an overnight stay in Europe.
Tourists aren't the only ones being hit in the pocket. Dubliners struggle with soaring rents, and, in a city renowned for its literary traditions, creative talents are often faced with little choice but to leave for pastures new. As one writer, quoted in The Irish Times newspaper, put it: "If Joyce and Beckett were around in 2018, they'd be priced out of their gaffs by an Airbnb."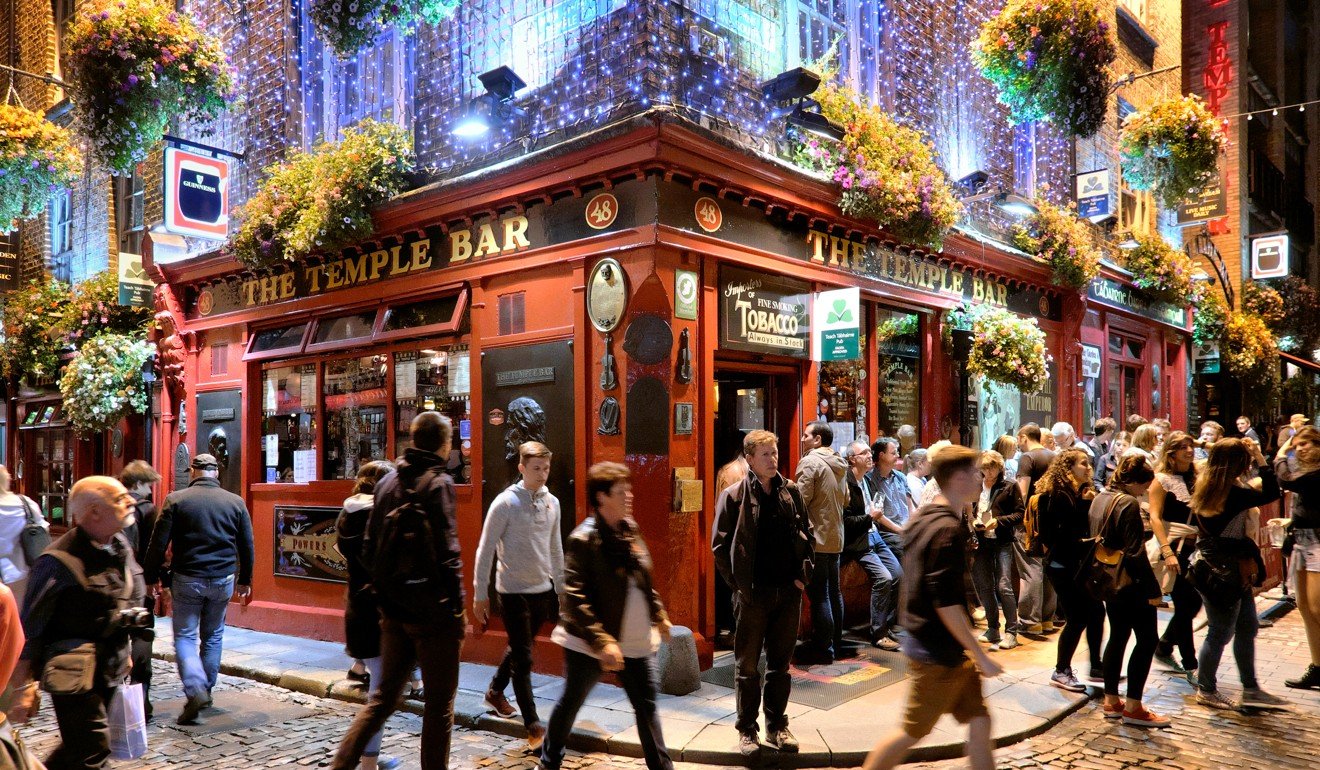 Plans for the U2 Exhibition Centre have met resistance from a residents association that describes the project as "out of scale" and "a recipe for traffic chaos". There's also a sense of injustice at being expected to surrender public space to a commercial interest without reaping financial benefits. And talking of financial benefits, today's Mass with the Pope in Phoenix Park – described as one of the world's largest ever ticketed events – is fully sub­scribed, leading to fears that touts might try to profit by selling on the free tickets.
And on the subject of making a profit, Temple Bar, Dublin's version of Wan Chai, delights some visitors: "What a great area of Dublin! We had a blast exploring the area's shops, restaurants and pubs. Great places to get traditional Irish cuisine and music!" But disappoints others: "Loud, full of tourists and expensive. Saw a Brit puking into the River Liffey arguing with a French guy over the World Cup. No thanks. Avoid like the plague."
A third perspective is that Temple Bar performs an important role in luring binge-drinking tourists to one small area of the city, leaving other, less frenetic parts of town for locals and less rowdy visitors.
But one thing's for sure; where there are tourists, there are price hikes. A customer dining at a Temple Bar pizzeria caused a stir recently when he was charged €21.90 for two glasses of wine and posted the receipt on Twitter (see below).
And the nearby Oliver St John Gogarty pub sells Ireland's most expensive pint of beer, for €8 – although it's a snip at only €7.75 before 11pm.
Get a grip Milano, Temple Bar, Dublin. Two Sauvignon Blancs for €21.90 is excessive. And a shrug of the shoulders from the manager is not good enough. pic.twitter.com/dIPJvmxeNK

— Charlie Weston (@CWeston_Indo) June 29, 2018


The Ugly
Housed in an old fermentation plant, the Guinness Storehouse certainly draws the crowds but that's part of the problem. Visitors describe shuffling through the attraction like cattle and encountering wall-to-wall tourists, especially in the rooftop bar. Other sightseers are disappointed to discover there's no public access to the working brewery and claim the venue is more like a museum with a heavy emphasis on marketing.