It wasn't my idea of a relaxing holiday. Six months pregnant, I entrusted my husband to plan a June trip to Croatia – a last summery hurrah before a winter of sleepless nights and nappy changes.
The brief had been "babymoon", which, I thought, had an obvious connotation of pampering hotels and languid sunsets. But something got lost in translation.
Blissfully unaware of pregnancy's inconveniences, my husband pictured kayaking off Dubrovnik's coast and a four-hour hike through Plitvice Lakes National Park. "It's more doable than the eight-hour trail," had been his reasoning. Before I could intervene, he had booked the flights and Airbnbs (no Adriatic resorts, alas). We would start our 12-day cross-country sprint in the Croatian capital, Zagreb, head west to the Istrian peninsula, wind down the Dalmatian coast to Zadar and Sibenik, blaze through Split and Hvar's surrounding islands, and walk the walled city of Dubrovnik.
The itinerary was exhausting in its thoroughness. So we compromised: the kayaking was axed, but the island-hopping and the hike to Plitvice's waterfalls stayed. It would still be more active than a bubble-wrapped babymoon.
We consulted our gynae, a veteran with a distaste for overly prescriptive advice. He waved off questions about sleep positions and food restrictions, telling us to exercise common sense. "Your body is not so stupid that it won't adapt," he deadpanned.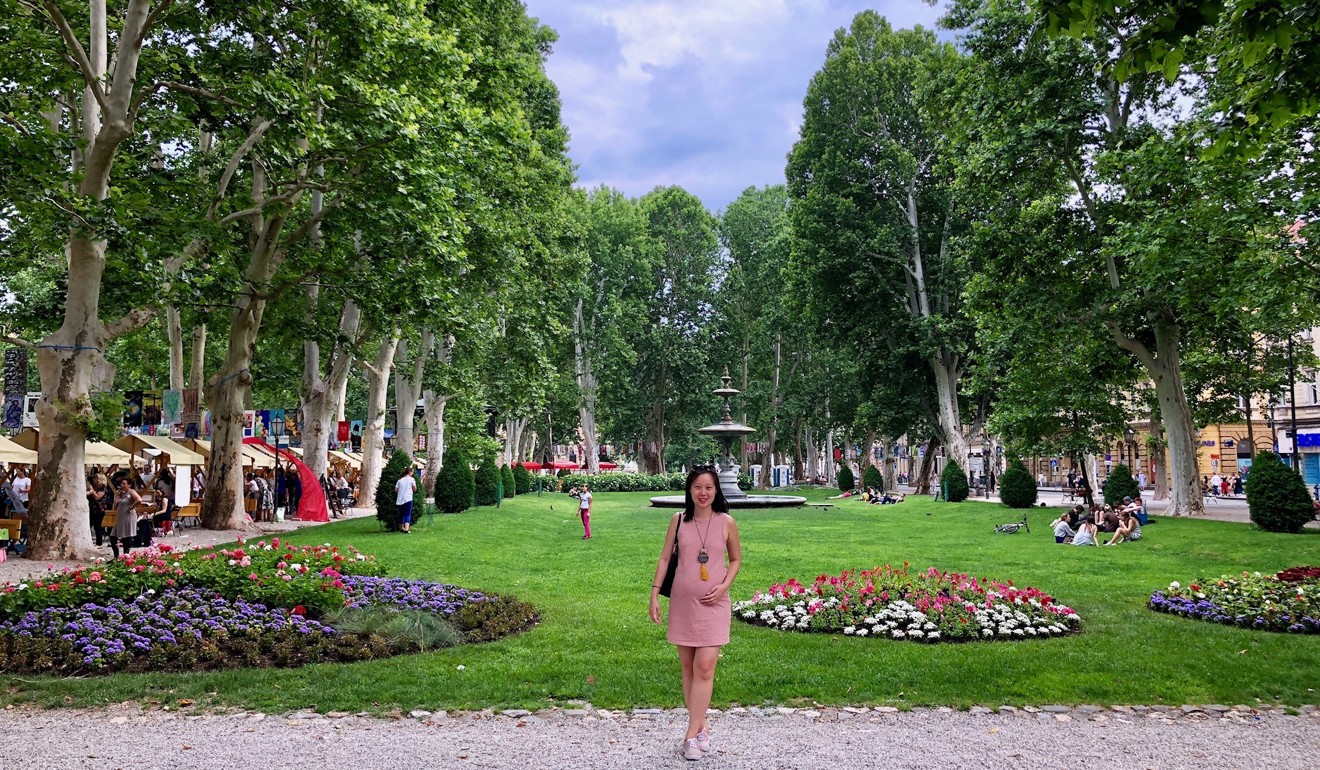 With his blessing – and a letter certifying I was good to go – we were off. All three of us.
There is much more to Croatia than the sun-drenched paradise typified by the flashy coastal hubs of Split and Dubrovnik. Zagreb is a vibrant inland goulash of Austro-Hungarian and socialist influences with an edgy urban flavouring.
The manicured greenery around Zrinjevac Park conjures up visions of imperial Europe while youthful eccentricity is supplied by quirky attractions such as the Museum of Broken Relationships. The exhibits aside (a used Linksys router is hila­riously captioned "We weren't compatible"), the museum's gift shop is a trove of giggles, or it would be if you were not with a husband who buys a T-shirt bearing the message, "You're my everything – not." I wonder how many marriages have ended in the gift shop at the Museum of Broken Relationships.
Industrial city Pula lacks the sparkle of nearby Rovinj – a little Venice with half the crowds and double the charm – but boasts astounding Roman ruins. These are scattered across the gritty city like carelessly dropped jewels, a metaphor that could equally be applied to the beautiful third-century floor mosaic we find in a dusty car park. Pula is also home to a Roman amphitheatre that rivals Rome's Colosseum.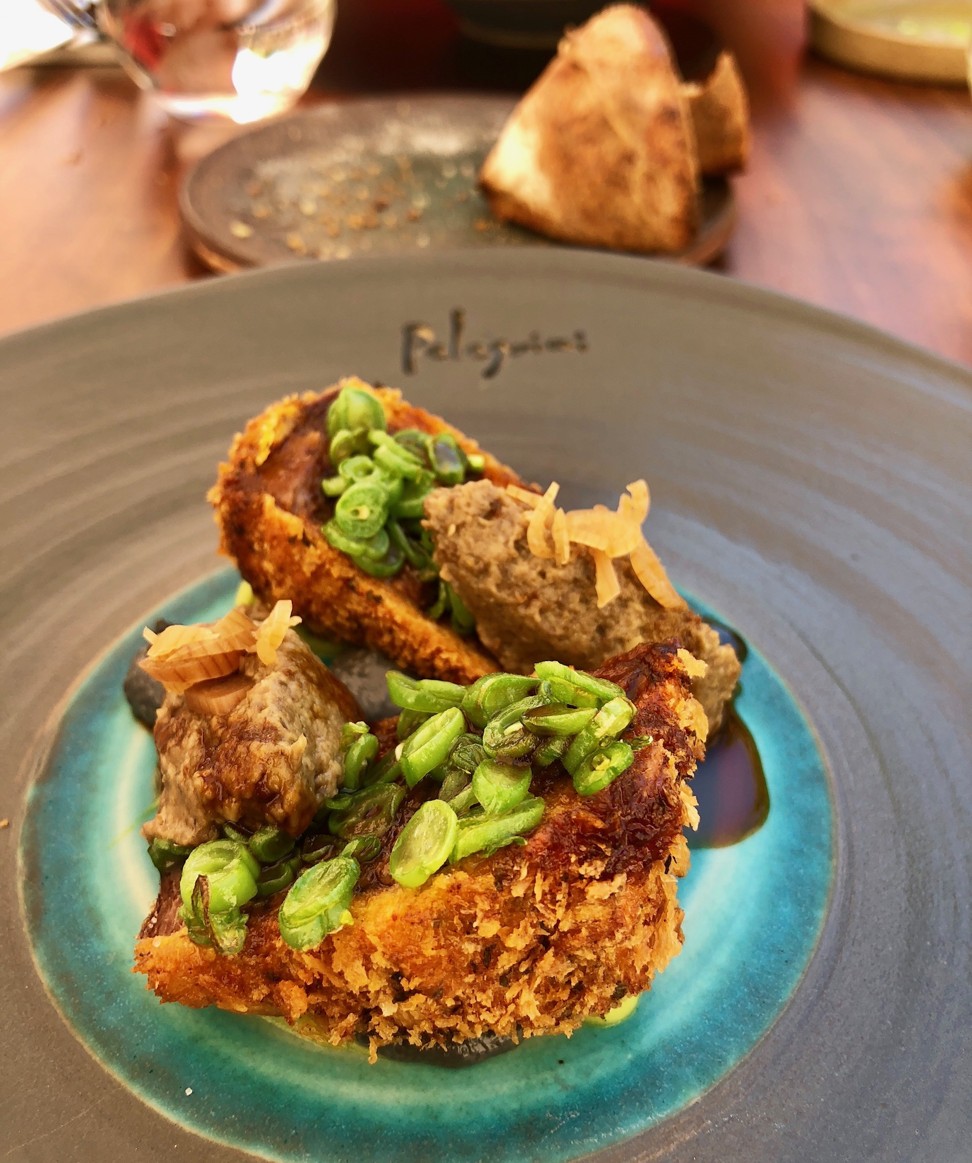 Croatia may have only three Michelin-starred establishments but, like its feisty national football team, its culinary scene punches above its weight. We find heaven in Pelegrini, an unassuming one-starred restaurant in quiet Sibenik. In the shade of the Renaissance-style Cathedral of St James, we nibble on fried ox tongue and hake on a cloud of artichoke cream, a Taylor Swift record breaking the reverent hush.
With third-trimester aches setting in, I waddle through Croatia with the grace of an injured football player. I vacillate between simmering resentment at everyone without swollen ankles and excitement at our discoveries.
Outside Split, at the Klis Fortress, visitors roam free amid crumbling walls and rocky pinnacles untouched by touristic upgrades. About 500 years ago, Klis was home to fearsome Uskok soldiers, who battled the Ottomans. Today, it is better known as the site where Daenerys Targaryen crucified slave masters in the television series Game of Thrones. Having had to a undertake a brief but intense uphill trek to get here, I am beginning to understand how she felt.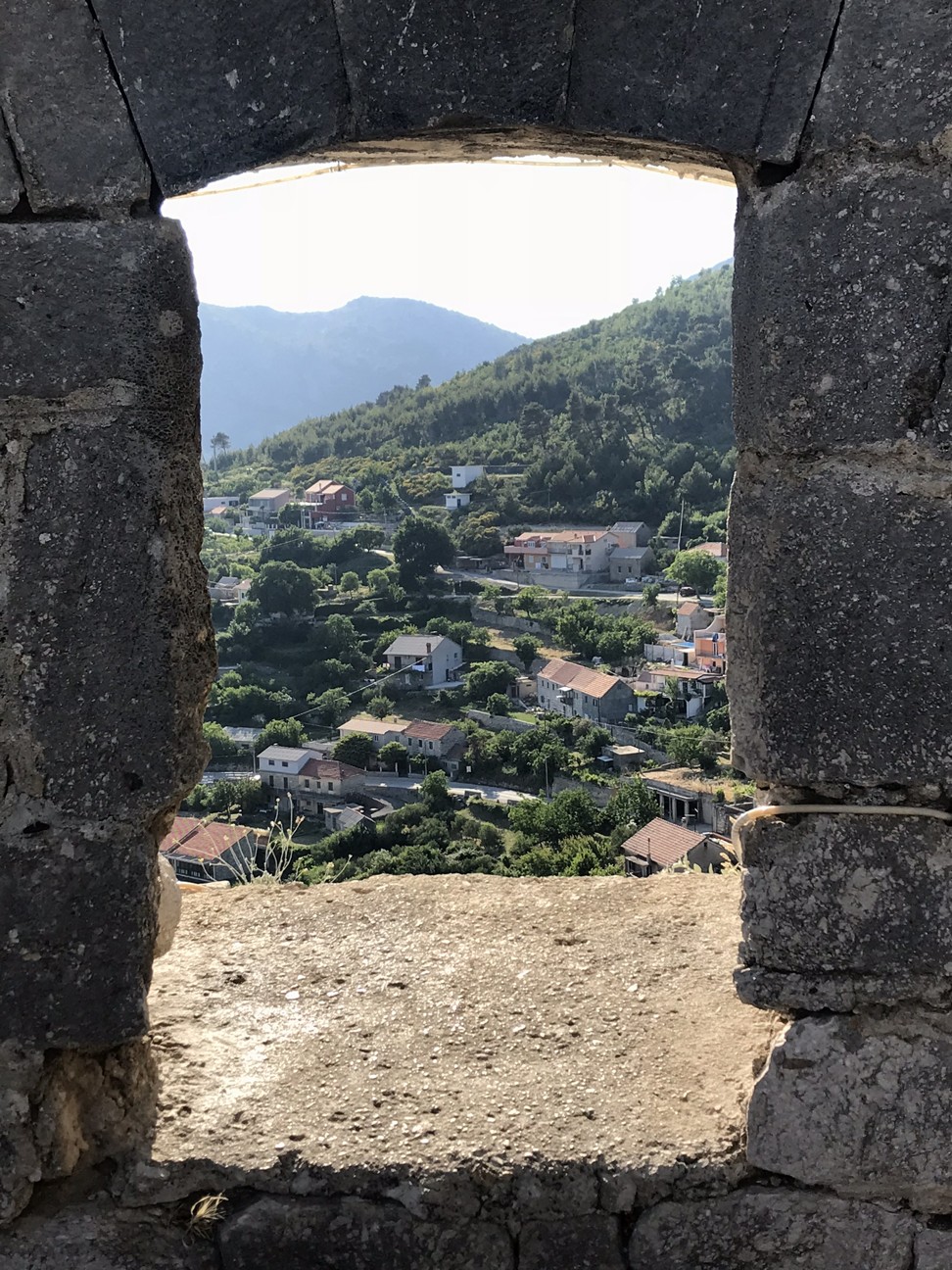 Miraculously, Klis receives only 15,000 visitors a year, a fact that affords those who do come undisturbed views of Split and the Adriatic islands of Hvar, Vis and Brac.
Despite my aches and pains, there are personal wins. While circling Vis by boat, I jump into the sea for a swim into the Green Cave and Stiniva Cove while eight of our fellow travellers stay on the speed boat, fussing with swim gear or pretending to be otherwise engaged. A regular on "Europe's best beaches" lists, Stiniva's charms lie in its seclusion within a narrow inlet ringed by dramatic cliffs. Tourists have "discovered" Stiniva, with its photogenic azure waters, but it remains tough to reach – you either hike in or take a boat.
Sailing on to Bisevo – the island to Vis' immediate west – delivers us into the Blue Cave. Piloted by a local guide, the little boat squeezes through the tiny cave entrance (ducking is another manoeuvre that is difficult when pregnant) into a cavern lit from within by a sapphire glow. Sunlight enters through an underwater opening and bounces off the white seabed, causing the surface of the water to shimmer in the ethereal hue. In summer, the colours are richest at midday.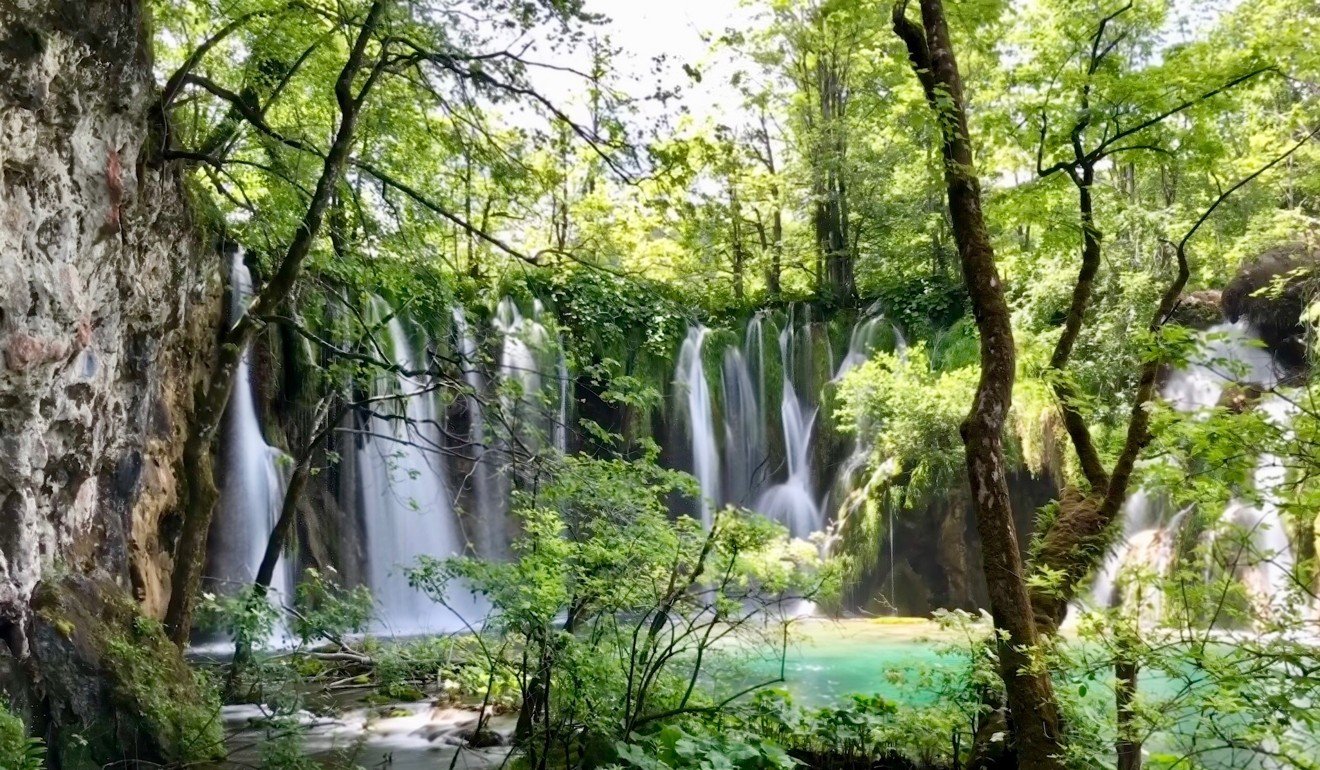 "How are you doing it?" one of our group asks, after we finish a walking tour through Dubrovnik. Slow and steady, with the promise of a good meal after, I reply. We later real­ise the tour had been advertised as unsuitable for pregnant women due to the climbing of stairs up and down the ancient city walls. I had found it a moderate challenge.
Throughout the trip, I have let myself be fussed over by Croatian hospitality. Waiters chivvy me away from outdoor terraces to avoid cigarette smoke. Gelato shops dole out especially generous helpings. A stranger loaned me her slippers so I didn't have to walk barefoot along the pebbled beach of Stiniva Bay.
At Michelin-starred Restaurant 360°, a waitress finds us a prime table at the edge of the historic city walls, overlooking Dubrovnik's old harbour. The extensive wine list is wasted on me, but the restaurant's location – perched on a curved terrace of an ancient wall – isn't. Neither are the well-executed Mediterranean dishes with a modern touch: scampi wrapped in wisps of filo dough, "swimming" across the plate into a creamy pool of scampi cappuccino; black pork unexpectedly paired with a sweet beetroot and onion tart. The winning food is paired with winning service – though my bump may have something to do with it.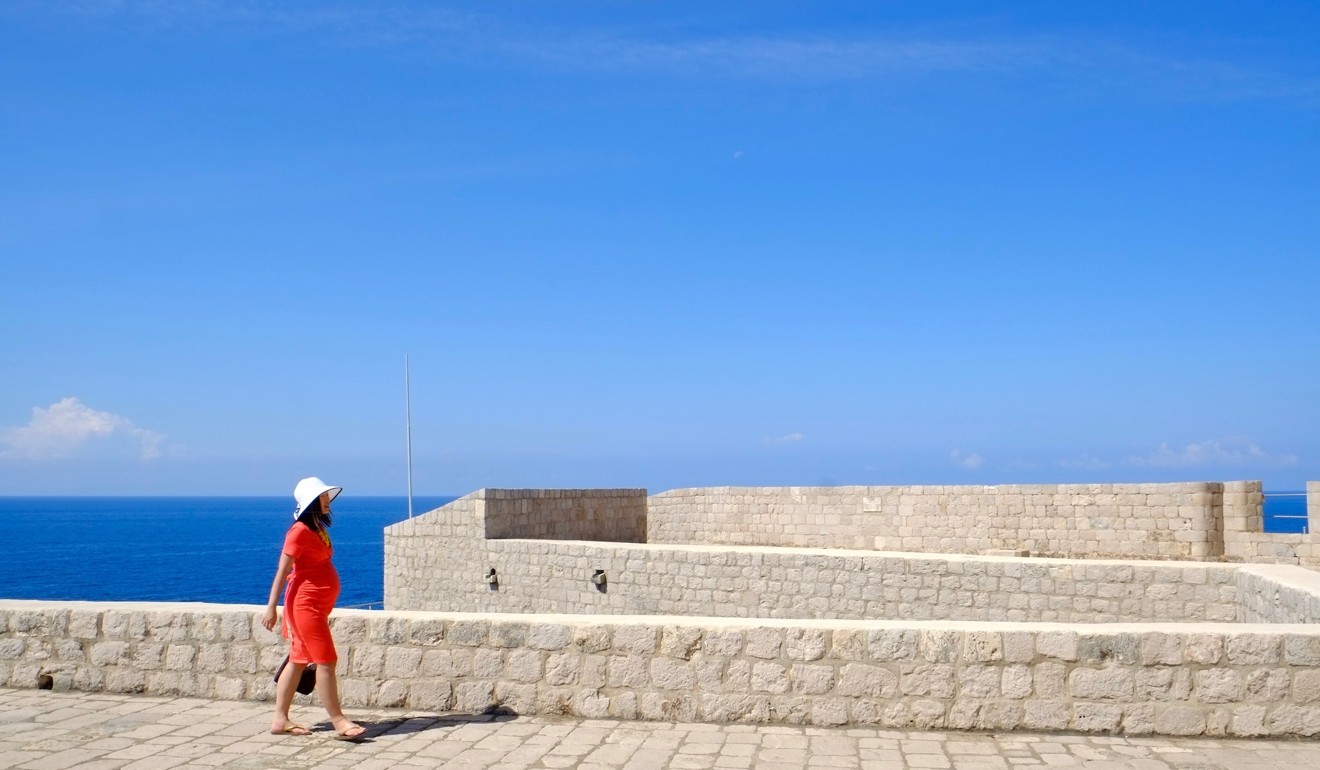 "We have a saying that you should never anger the pregnant woman," the waitress tells me. Cheers to that.
I end the trip tired but satisfied. I like to think that our unborn baby has, through osmosis, experienced the sounds and flavours of a different culture.
We spend much energy worrying about the risks of travel during pregnancy, and it is wise to have a sensible view of one's limits. But pregnant or not, every journey is a leap of faith. We must trust in our ability to adapt. Trust in our resourcefulness. And trust the helping hands of strangers.
For if we didn't, we would never go anywhere.
Getting there
Emirates, Swiss, Turkish Airlines and Qatar Airways offer connecting flights between Hong Kong and Zagreb.