What is it? Bamurru Plains is an outback lodge, unmistakably Australian, promising "wild bush luxury". The lodge is set within Swim Creek Station, a 300 sq km water buffalo and cattle property, and bovines aside, it is nature that is the main drawcard.
The surrounding floodplain – that of the Northern Territory's Mary River – is an area likened by some to Botswana's Okavango Delta (but without the elephants). In the dry season, the waters recede into lagoons around which wildlife congregates in astounding numbers.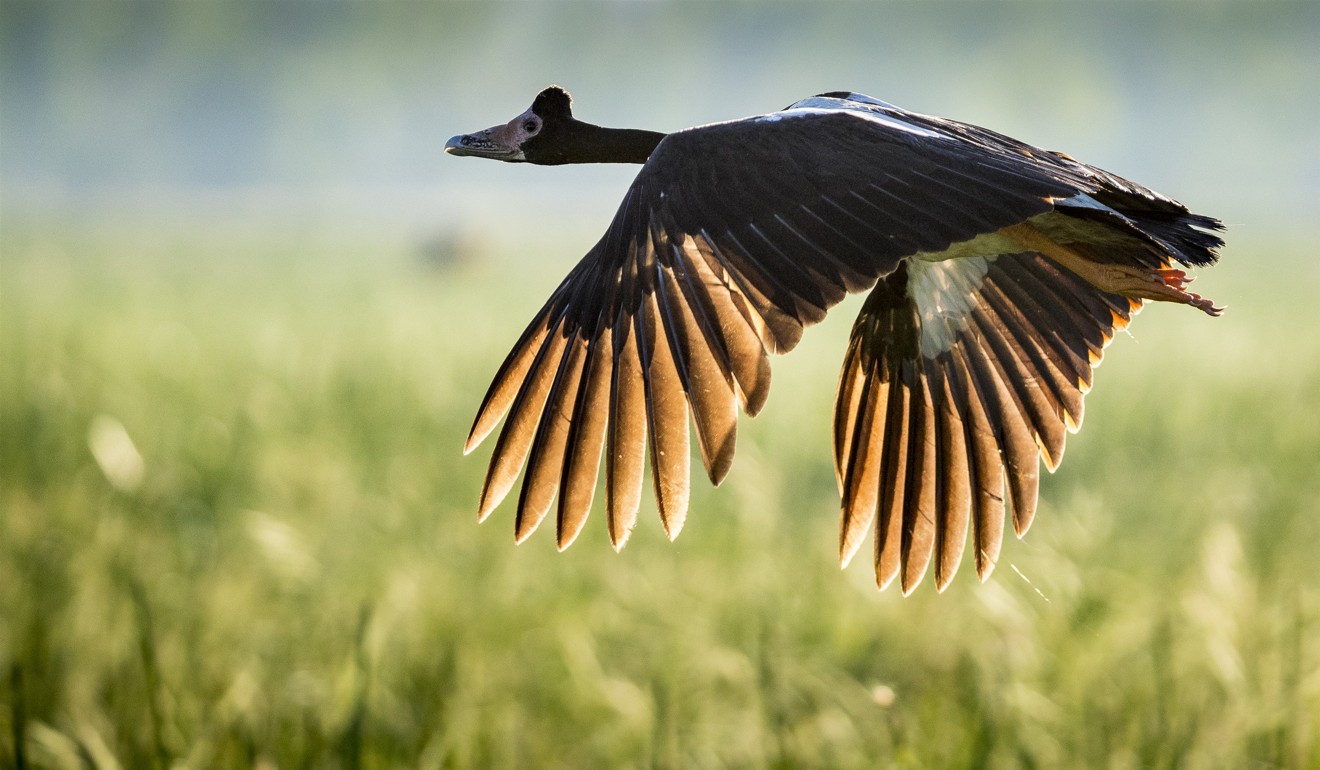 What's there to do on a floodplain? The signature experience here is the airboat tour. Seated high above the water, guests in ear muffs – to dim the noise of the enormous fan at the back of the flat-bottomed vessel – skim across swampy wetlands. The stars of the show are the striking black and white magpie geese , which breed here in their tens of thousands. Geese, whistling ducks and ibis take flight in dense flocks as the boat approaches.
Surrounding the wetland is a flooded forest of paperbark trees, a primor­dial swamp through which the airboat slowly threads its way. Azure kingfishers torpedo from tree to tree, and the underwater special­ist, the darter, fans its wings in the sun to dry. Crocodiles lurk here, too, trails of bubbles rising as they tread the lagoon floor.
Are there other activities? How about a sunset boat tour on Sampan Creek, featuring crocodiles, white-bellied sea eagles and, perhaps most importantly, wine and canapés? Safaris in an open four-wheel-drive vehicle reveal more surprises, such as brolgas, a species of crane. Stops include a birdwatching tower, atop which, when we visit, guide Cameron handles a harmless golden tree snake. He then plays a recording of a forest kingfisher, attracting four of the curious birds to a tree close to the tower.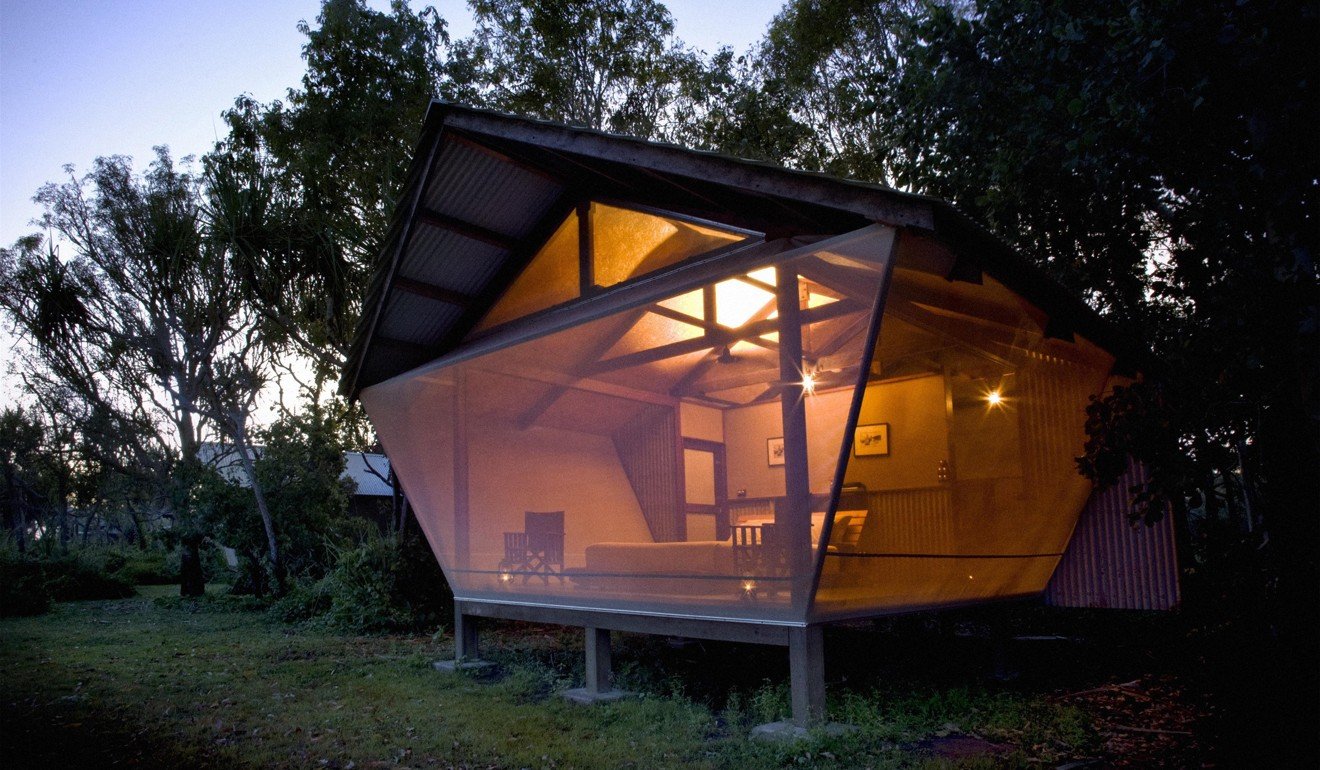 Alternatively, take a wildlife safari on quad bikes, and for culture vultures a tour to Kakadu National Park, flying in on a charter plane from the station's airstrip and returning by air-conditioned four-wheel drive, is a must. Highlights include an Aboriginal guided boat trip along the East Alligator River (thick with crocodiles, obviously) and ancient rock art.
Where will I sleep? Bamurru Plains is an upmarket camp – a "glamp", if you like – with 10 safari-style bungalows. They are spaced out along the border of savannah bushland and floodplain, with pandanus palms and gum trees providing privacy – which is just as well, as three walls of each bungalow are constructed from nothing but bug-proof mesh.
Seriously, no walls? That's right. It's full immersion in nature. On waking, you are greeted with a 270-degree view over the floodplain. Without your head leaving the pillow, you may see the purple of predawn lifting, and the green wetlands and yellow grasslands come to life with the sun. The flat expanse is punctuated with clustered termite mounds; agile wallabies hop past; and water buffaloes lumber their way down to the flood­plain to go a-wallowing in the mud.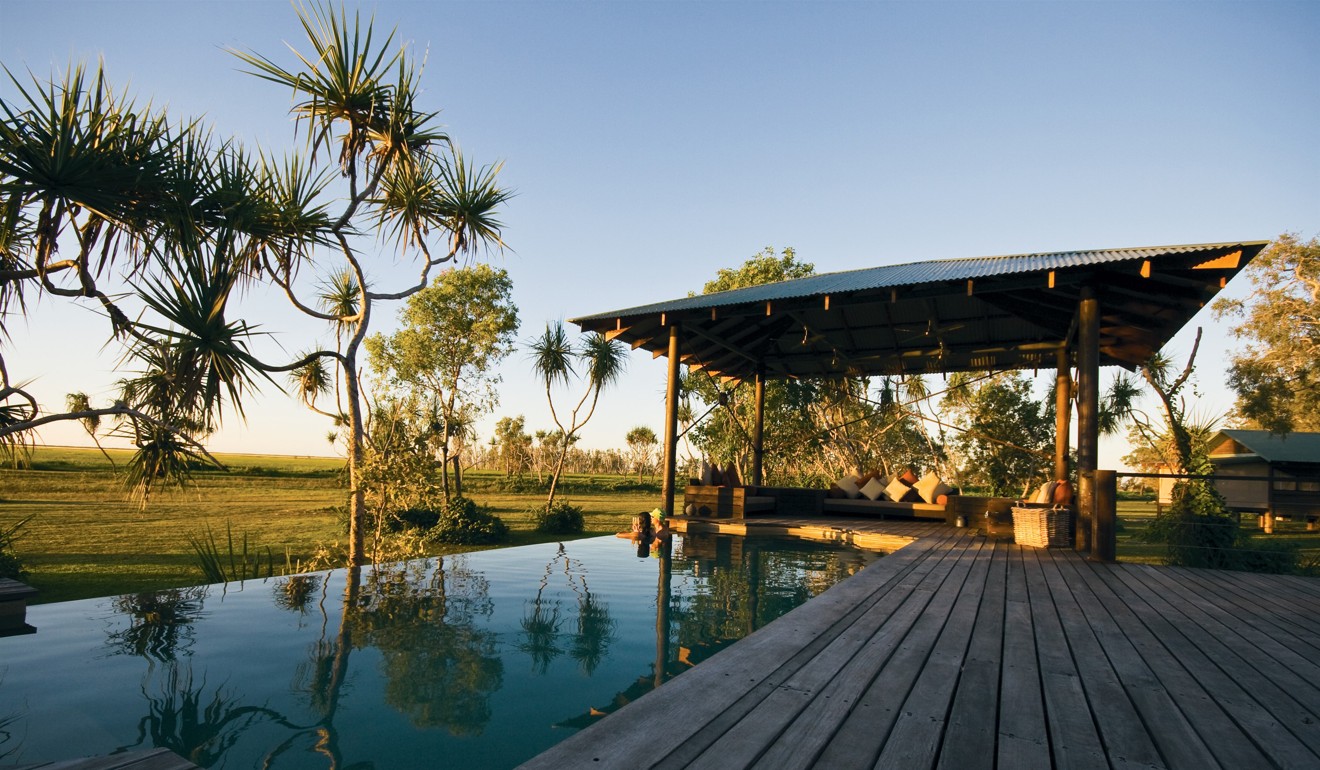 Is there any downtime? The nature tours are not physically taxing, but the heat can be energy-zapping. After lunch, when the wildlife is resting in the shade, many of the humans snooze, too, or loll in the infinity pool, taking in the view of chattering cocka­toos and parading bar-shouldered doves. By 4.30pm, the animals are active again – so it's time for a sunset safari.
How's the food? Chef Dave cooks in an open kitchen in the communal lodge. Meals are shared at a long table, and with only 20 guests, there's an opportunity to get to know who is and who isn't a nature lover. Kangaroo and indigenous spices feature, along with fillets of prime beef and racks of lamb. Dave suggests Australian wines to complement the meal, but there's also an open bar to choose from. After dinner, an open fire pit under a star-filled outback sky brings out the chat in guides and visitors.
How do I get there? From Darwin, a chartered plane can get you to the lodge in about 30 minutes. Alternatively, four-wheel-drive road transfers take 2½ hours. The lodge is open in the dry season, from May to October, for wildlife experiences. Between February and April, with much of its land underwater, specialist fishing safaris are offered. Bamurru Plains is closed during the other months.
What's the bottom line? Packages are available from A$975 (US$709) per night for two people excluding activities, or A$1,635 per night for two people including activities. Rates include meals.

Getting there
Singapore Airlines and Jetstar offer connecting flights from Hong Kong to Darwin.