Venice has reached saturation point. No, the Italian city has not sunk beneath the rising waters (yet), rather it is flooded with tourists. So much so that mayor Luigi Brugnaro has suggested implementing a ban on sitting, to stop visitors from making themselves at home along the banks of La Serenissima's canals, according to a September 19 article in British newspaper The Guardian.
This follows hot on the heels of eating being outlawed on certain streets in fellow Italian honeypot Florence, and countless other anti-tourism measures put in place across the globe, including the much discussed closure of popular destinations in the Philippines and Thailand.
Now, as if finally realising that the responsibility for overtourism does not lie exclusively with the end user but is, in fact, the confluence of a number of factors (the travel industry and the media included), officials and organisations are beginning to act positively.
On September 18, the Tourism Authority of Thailand (TAT) announced that it would be partnering with the Expedia Group to promote 55 "secondary destinations", hoping to take the pressure off the likes of Bangkok and Phuket. According to figures published in a 2017 report by Thailand's Ministry of Tourism and Sports, "international tourists only visit the south and Bangkok".
Citing 2015 statistics, the report states that the southern region – which includes Koh Samui, Koh Phangan, Hua Hin, Koh Tao and Phuket – welcomed more than 23 million international arrivals, or 77 per cent of the national total. In comparison, only 1.4 million travellers, a mere 5 per cent, went north. No wonder Maya Bay couldn't cope.
So where should you now go? Well, why not give Lopburi a go. Also known as "Monkey City", for its rambunctious population of simians, Lopburi is a two-hour train ride or drive north of Bangkok. One of Thailand's oldest cities, it is often offered as a day trip from the capital, but is worth a weekend, at least, on account of the stunning surroundings and its Khmer temples.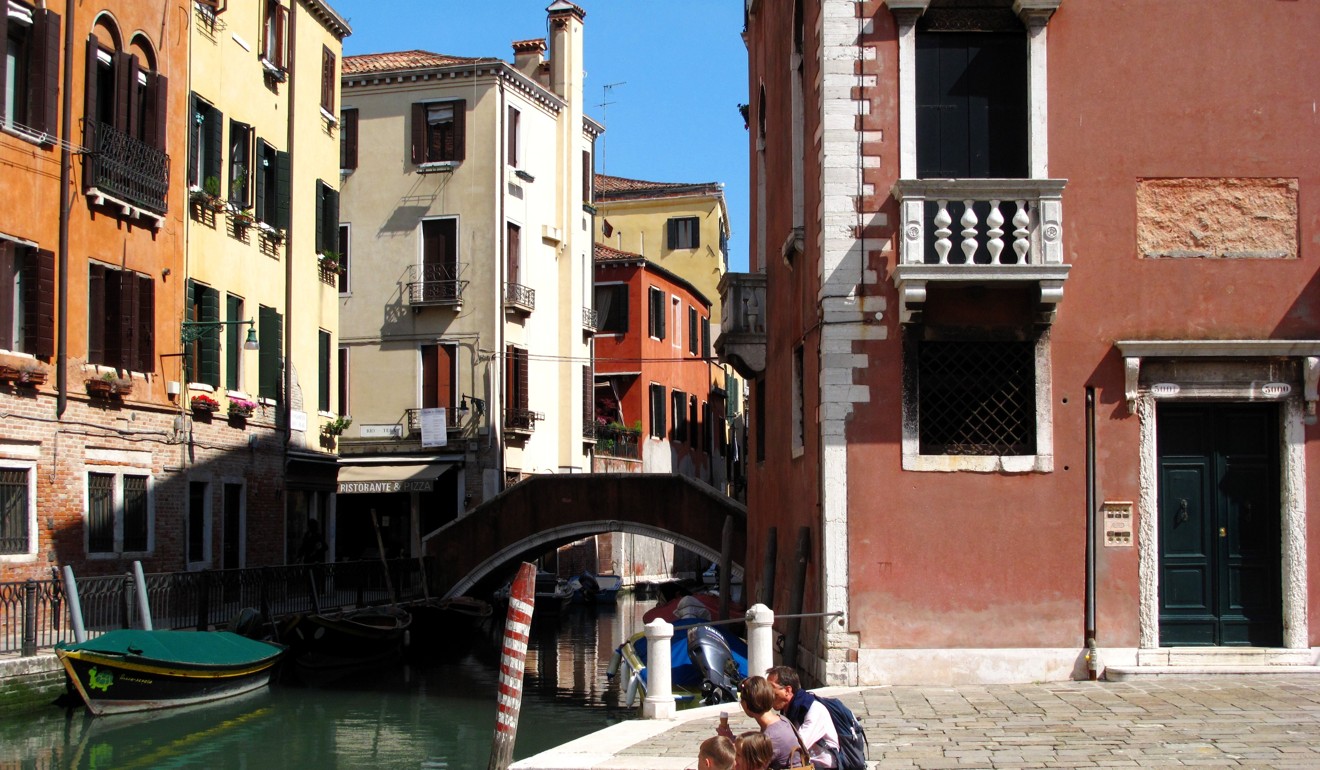 If the ocean beckons, try Trat, the easternmost coastal province, which borders Cambodia and the Cardamom Mountains. Accessible on three flights daily or by a five-hour bus journey from Bangkok, Trat is home to the Mu Koh Chang Marine National Park, an archipelago of more than 40 islands, including crowd-pleaser Koh Chang.
Lovers of a temperate climate might like to consider the northeastern province of Loei. Nok Air operates a twice-daily service from Bangkok to the highland region, its elevation and topography ensuring cool weather and spectacular scenery. Highlights include hiking in Phu Kradueng National Park and Phi Ta Khon, or ghost festival.
Admittedly, this is not TAT's first attempt to disperse tourists. In 2015, it launched the "12 Hidden Gems" campaign to limited fanfare and even less success. However, it is hoped that by buddying up with Expedia, one of the world's biggest online travel agencies, the terribly titled "Amazing Thailand Go Local" crusade will triumph where its forerunners failed.
Why? Because this time it has tech, and insight into Expedia's more than 675 million monthly visitors, on its side.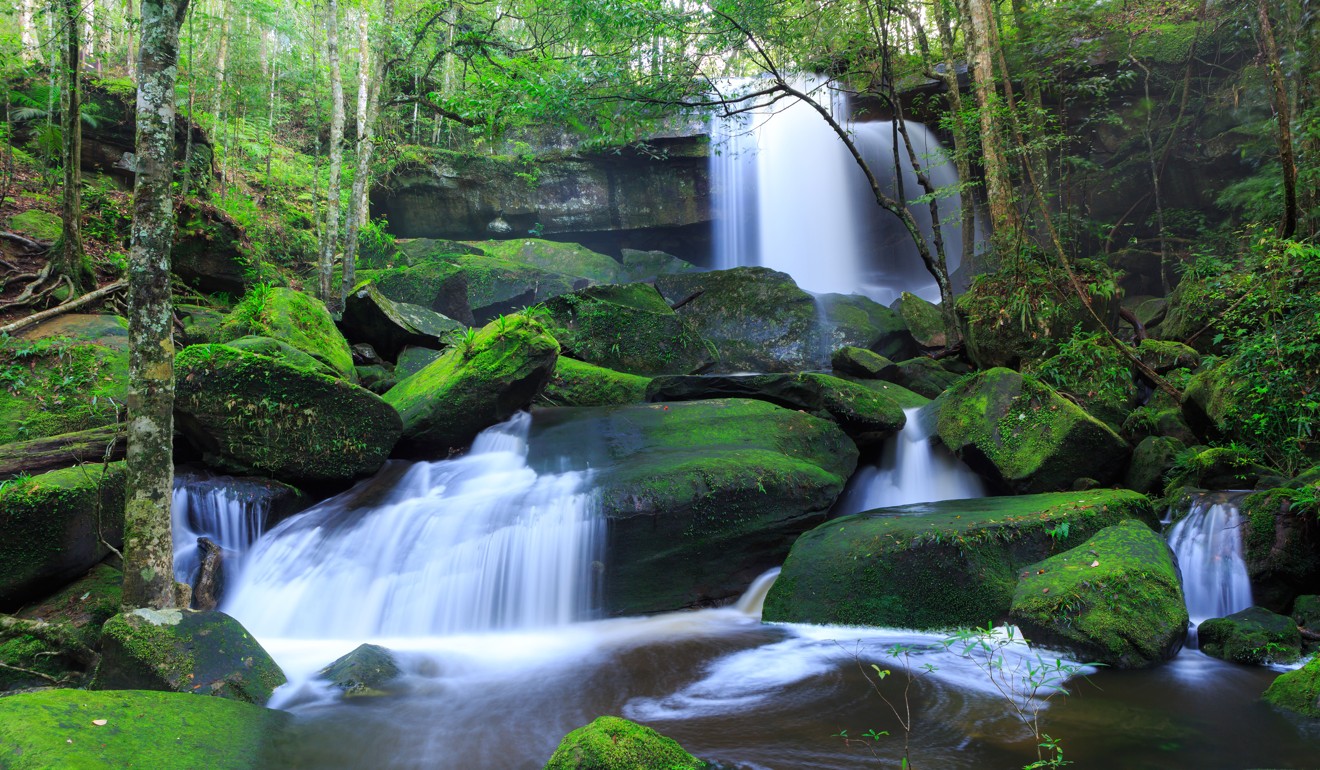 As part of the collaboration, the travel company will be working to get hoteliers in the 55 secondary destinations online, and it will share travel data and trends with TAT for more effective digital marketing campaigns.
Whether any of the aforementioned places, or the 52 others included in the list, becomes the new Bangkok or Phuket remains to be seen, but it might be worth finding out what all the fuss is about before it's too late. As Carl Needham, general manager of the Thai office of Peak DMC, a company focused on tourism management, told industry publication TTG Asia: "Once people start flocking to the next new place, there comes the question of where's next – and so on."
Perhaps one day TAT will have to run a campaign to reacquaint tourists with "forgotten gems" Phuket and Koh Samui.
---
Crazy Rich Asians boosts brand Singapore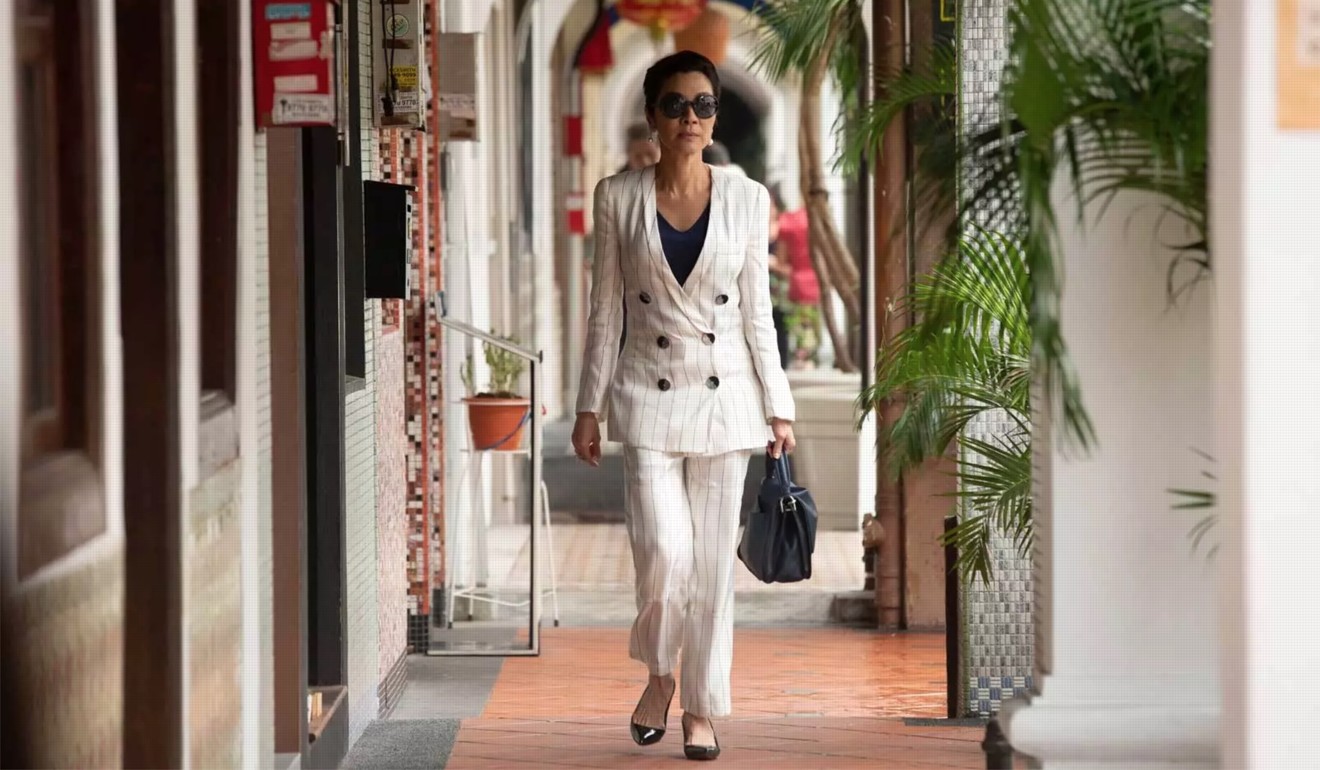 With Crazy Rich Asians making waves as the most successful studio rom-com in almost a decade, Singapore, where much of the movie is set, is basking in the reflected glory. Searches for the city state have spiked across fare aggregators Orbitz and Kayak since the film premiered in August, according to entertainment website TheWrap.
Inquiries on Orbitz jumped by 20 per cent in the week after the film's release, compared with the same period last year, while Kayak recorded a 41 per cent rise in searches. Hong Kong-based booking start-up Klook also noted an increase in page views and reservations for Crazy Rich Asians-inspired experiences, such as a visit to Gardens by the Bay or a drive in a supercar.
And while it is too early to tell whether this upturn in interest will translate to additional arrivals, Kershing Goh, regional director of the Singapore Tourism Board in the Americas, told TheWrap that, if nothing else, the film was generating "destination awareness", adding: "This bodes well for us."
---
Bali's newest cultural icon, the Garuda Wisnu Kencana statue, opens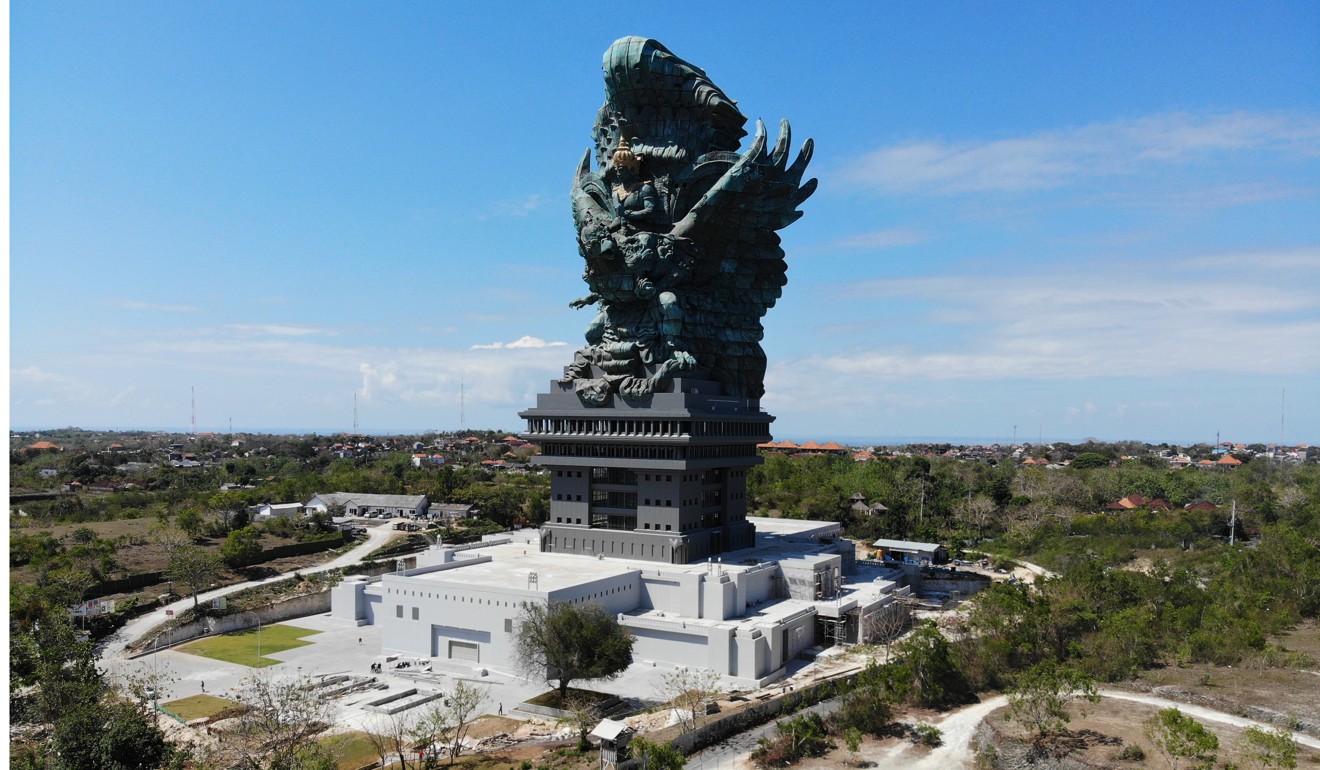 Bali is renowned for its rich culture – you'd need a long holiday to visit all of its 20,000 or so temples – but on September 22, the Indonesian island added a new monument to the map, the 121-metre-tall Garuda Wisnu Kencana statue.
Twenty-eight years in the making, the sculpture – depicting the Hindu god Vishnu riding his trusted companion, the mythical bird Garuda – is the third tallest in the world, and the country's largest. At a lavish opening ceremony, Indonesian President Joko Widodo praised sculptor Nyoman Nuarta for his vision and perseverance, adding that the statue would serve as "the icon of Bali's culture and Indonesia's tourism".
Unfortunately, the unveiling of Bali's newest cultural icon was upstaged somewhat by its centuries-old counterparts, which were in the news because of a rise in tourists misbehaving at the island's sacred sites.