So what is Taliesin? Taliesin was the home and architecture school of the late Frank Lloyd Wright, America's most revered architect. He began to build the sprawling estate in 1909 in the farming valleys in which his Welsh grandparents had settled in the early 1800s.
Wright is known for his influence on everything from residential public housing and sumptuous private residences to open-plan offices and his last great edifice, the unique Guggenheim Museum, in New York, completed just after he died at the age of 92, in 1959. Thirty thousand people from around the world come to Taliesin each year to pay homage.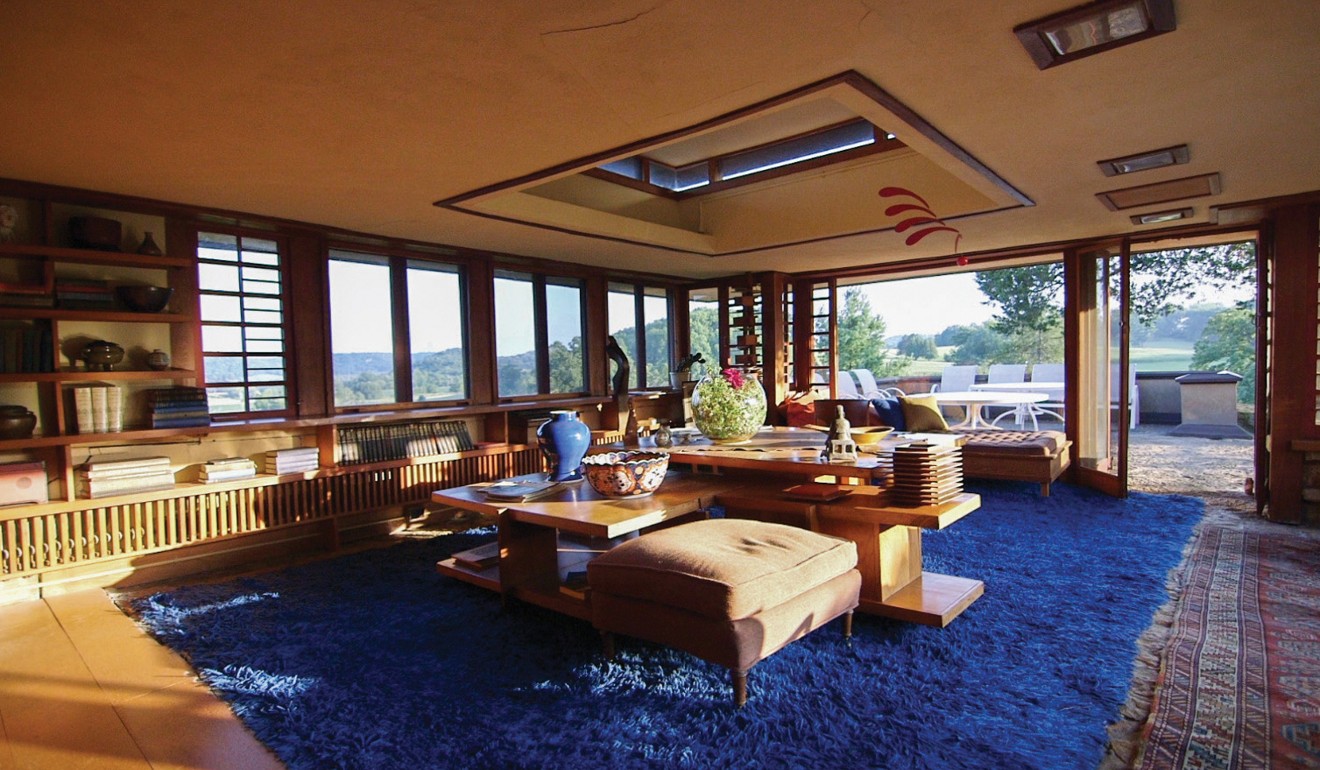 Why? Wright was the original "star­chitect". Long before the likes of Jean Nouvel, Renzo Piano, Zaha Hadid, Norman Foster and Richard Rogers, his utopian Taliesin community of disciple-students created a personality cult that endures. For many visitors, this is a pilgrimage to witness the utopian reality of Wright's pioneering "prairie" architecture; sustainable urban buildings effortlessly blending into a bucolic rural landscape.
What is there to see? In the heart of rural Wisconsin, a three-hour drive north­west of Chicago, the estate spreads over 800 acres of idyllic rolling wooded hills and farmland. Small groups are driven around in a bright red minibus on a tour that visits a series of signature buildings, including Wright's earliest commission, an 1887 wooden windmill called Romeo and Juliet; a house built for his sister; the ground-breaking open-plan architecture school, which still functions as such; and his sprawling home, the original Taliesin.
Named after Taliesin in Wales, where his grandparents emigrated from, the house stands atop a hill and remains as it was in Wright's time. It is furnished with more than 200 pieces from his spectacular collection of exquisite Asian art – intricate Japanese screens, delicate Chinese porcelain, Buddhist carvings and statues – probably the largest in America amassed by a private indivi­dual. Wright's work was clearly influenced by his travels to the East, including a stay in Japan, during which he designed Tokyo's original Imperial Hotel.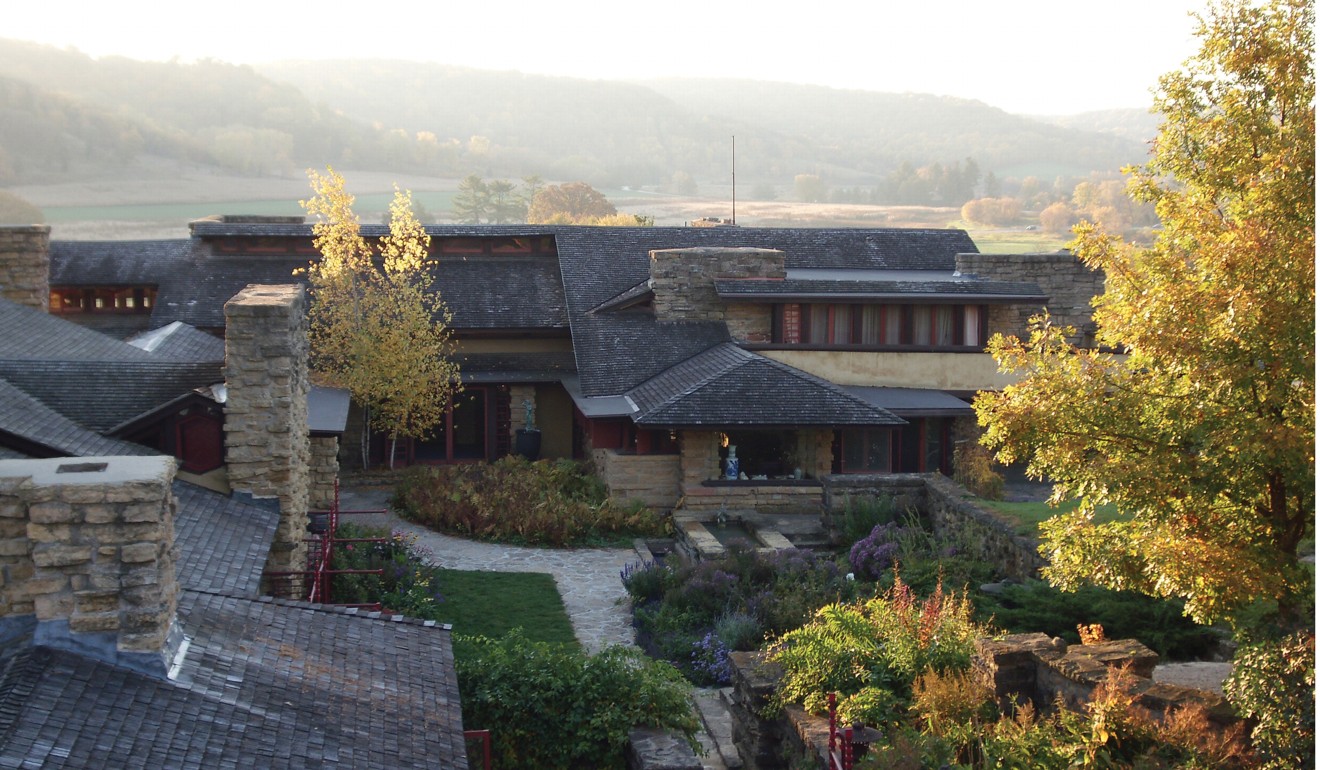 Is it true Taliesin has a dark history? Wright built Taliesin for his mistress, who was murdered here, along with six others, by an employee, who also burned the house down. Some people might have moved after such a tragedy, but the architect rebuilt immedi­ately – and then that design was razed, in a fire caused by faulty wiring. The present structure dates from 1925. Wright obviously had a problem with fire; he also accidentally burnt down the theatre of Taliesin's architecture school, but rapidly rebuilt that, too.
Is there anywhere to eat here? Taliesin's zen Riverview Terrace Cafe, over­looking the Wisconsin River, shows that Wright championed sustainability some 60 years before it became a fashionable concept. The farm-to-table ingredients are all local, organic and seasonal, from Wisconsin's renowned cheeses to heirloom tomatoes and free-range chickens, with a menu featuring dishes such as corn bisque, wild blueberry pancakes and pulled barbecue pork with celeriac, apple and cabbage salad.
Are there attractions nearby? A few miles down the road, The House on the Rock – built in the 1940s by one Alex Jordan – is the antithesis of Taliesin, an extravagant Japanese-style folly atop a huge monolith rock filled with hundreds of surreal exhibits, such as the world's largest indoor carousel and a 200 foot model of a whale. An hour away is the mighty Mississippi River, along which runs the spectacular Great River Road.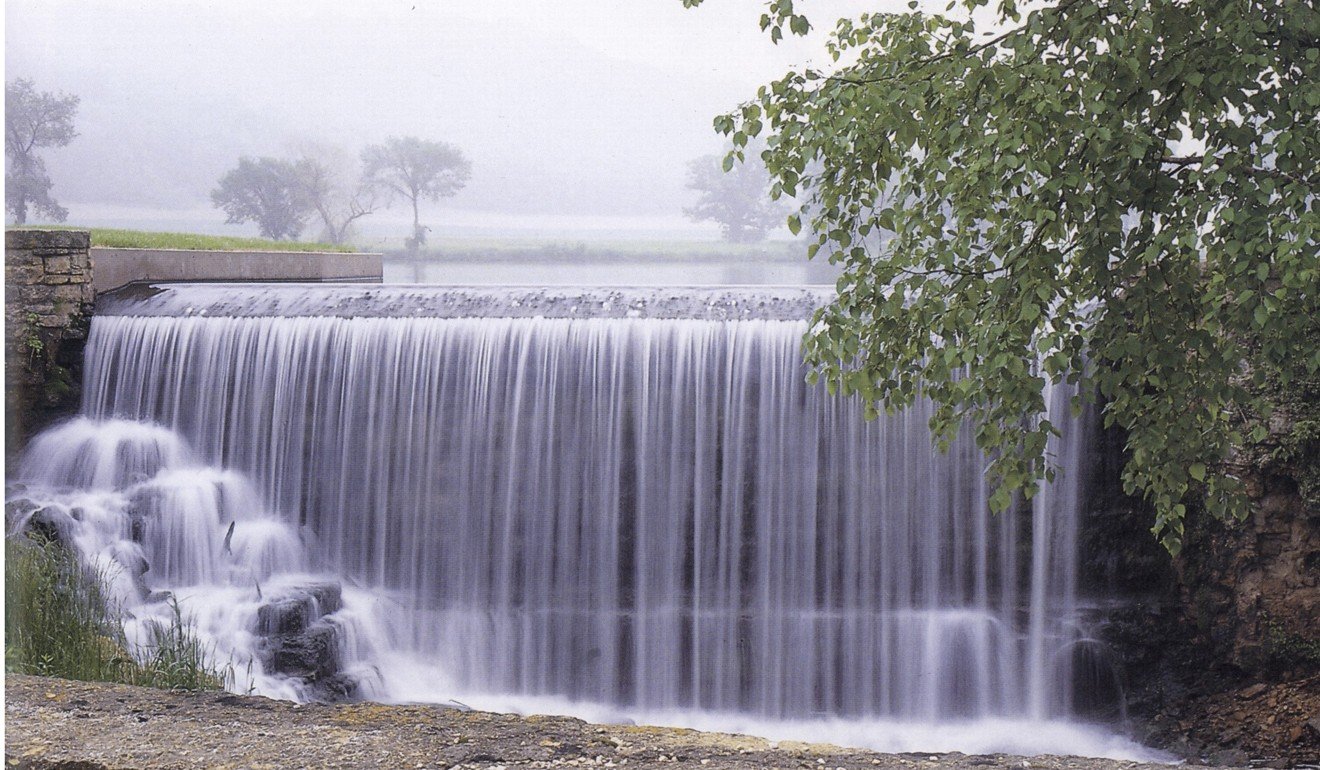 Where do people put up for the night? The nearby Usonian Inn is a 1948 Taliesin-inspired motel, designed by an apprentice of Wright, Jesse Claude Caraway. "Usonian" is a design style, and as the prop­erty's website makes crystal clear, "this is the ONE and ONLY USONIAN motel in the world" (capitals, theirs). Rates for a double room here begin at US$79.
When's best to visit? Open from the beginning of May until the end of October, tour reservations must be made well in advance, as they soon sell out. The four-hour Estate Tour costs US$90; a more compact two-hour highlights visit costs US$58.