The area around Yuzawa, in the southern part of Niigata prefecture, was the setting for Snow Country, a novel by Yasunari Kawabata published in complete form in 1948, just after the second world war. The mournful isolation the Japanese Nobel laureate masterfully conveys in his tale of a hot-spring geisha and a Tokyo urbanite doesn't make the locale sound appealing for tourists: the word "cold" appears at least 60 times in the book.
It does snow a lot here in the winter, but Kawabata's Yuzawa didn't have an 80-minute Shinkansen connection to Tokyo and modern heating. Today, rooms at the many ski resorts in the "Japanese Alps" fill up fast, as skiers flock to an area made even more synonymous with the cold when the 1998 Winter Olympics were held on the nearby slopes of Nagano.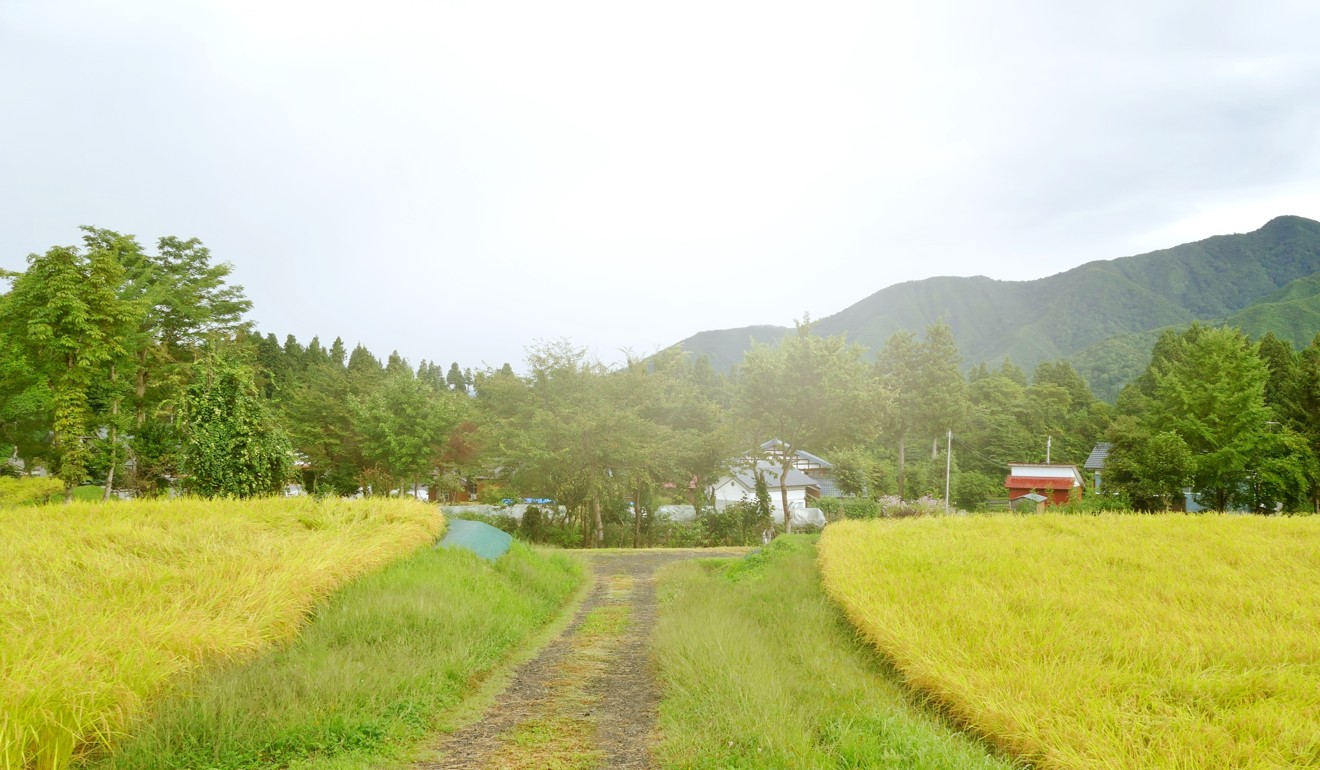 But there are at least three good reasons to visit during the warmer months: rice, art and music.
Mention Niigata to a foodie and they will probably think of the plump, firm Koshihikari rice, especially that from the fields around the city of Uonuma. Here, the terroir – the long hours of sunlight, the wide diurnal temper­ature range and the sparkling water that flows down from surrounding mountains – has a supposedly positive effect on taste and texture.
You don't need to go all the way to Niigata to buy its rice, of course. Bags of Koshihikari can be found easily in shops in Hong Kong, and fast-expanding Japanese rice-ball chain Hana-Musubi sells small packets sourced directly from independent farmers in Niigata. But here, the seed is omnipresent – green paddy fields colour every street corner; vending machines devoted to rice ensure no household goes without, whatever the time of day; and the variety of products derived from rice makes this a danger zone for the waistline.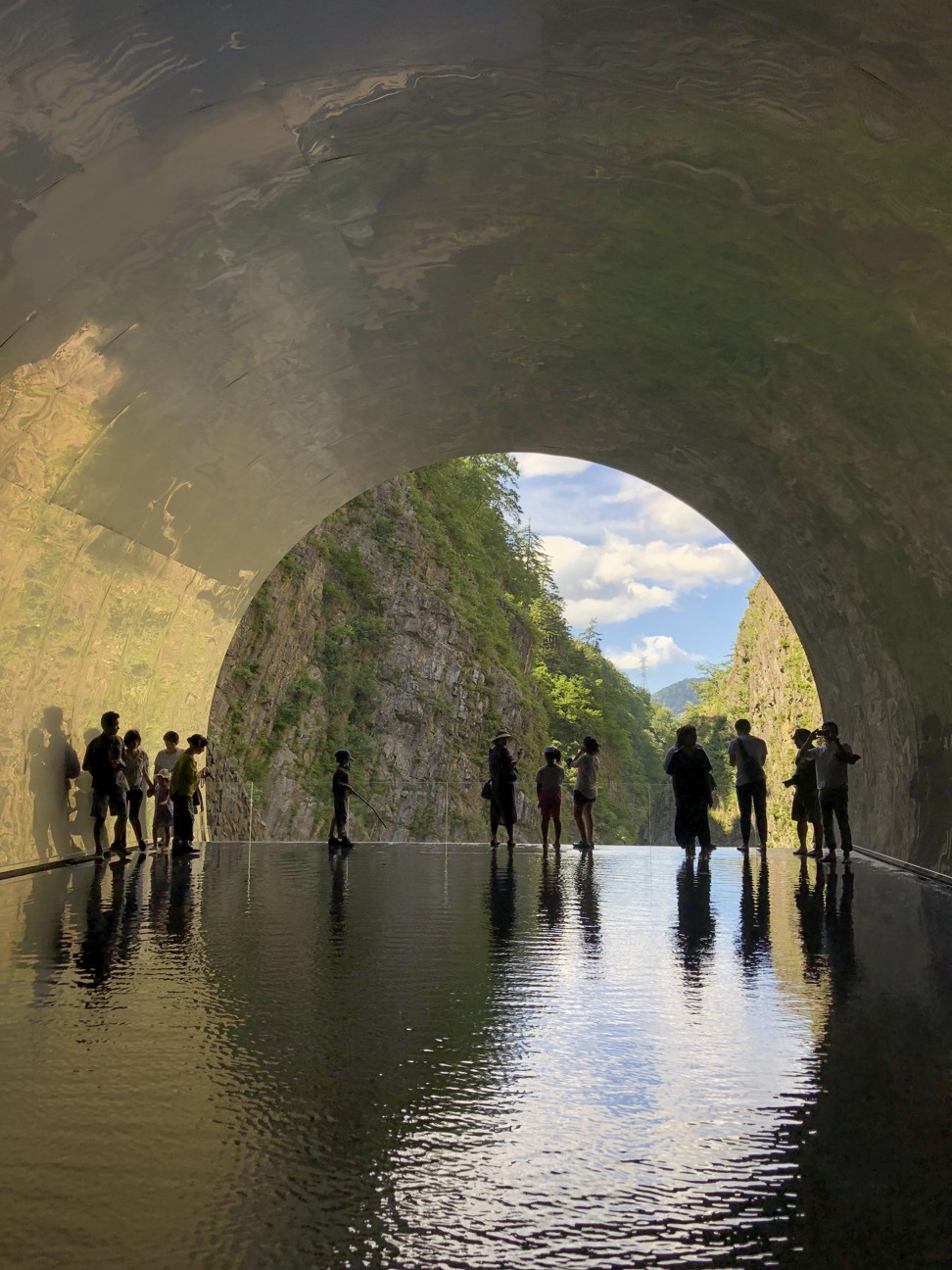 The word "Koshihikari" came from the ancient name of the area but the strain was created in a laboratory in 1956, from two older, short-grain varieties. Local farmers rely heavily on machines and spurn organic methods as impractical – you won't see any back-breaking manual transplanting of paddy fields here. The neat, serried rows, worryingly free of weeds, are as perfect in appearance as the muskmelons in Japan's famously fastidious Sembikiya fruit emporium. These perfectly manicured fields are dazzling in the summer months and help produce a richly textured land­scape against a backdrop of verdant moun­tains, an effect that is especially impressive at the Hoshitoge terraces, 50km to the west of Uonuma.
"Locals treat them almost like public art," says Alexander Hui Yat-chuen, head of liberal art studies at the Hong Kong Academy for Performing Arts. Hui has been running a programme in Niigata for young Hongkongers, through which they are able to experience farming, as part of the Echigo-Tsumari Art Triennale (this year's edition ended on September 17).
Founded in 2000, the festival is hailed internationally as an example of public art being employed to enhance a region's natural beauty and revive community spirit. The hundreds of thousands of visitors that each edition draws are an economic boon to the region, where traditional industries such as silk and kimono production have dwindled and young people have little interest in a career in agriculture.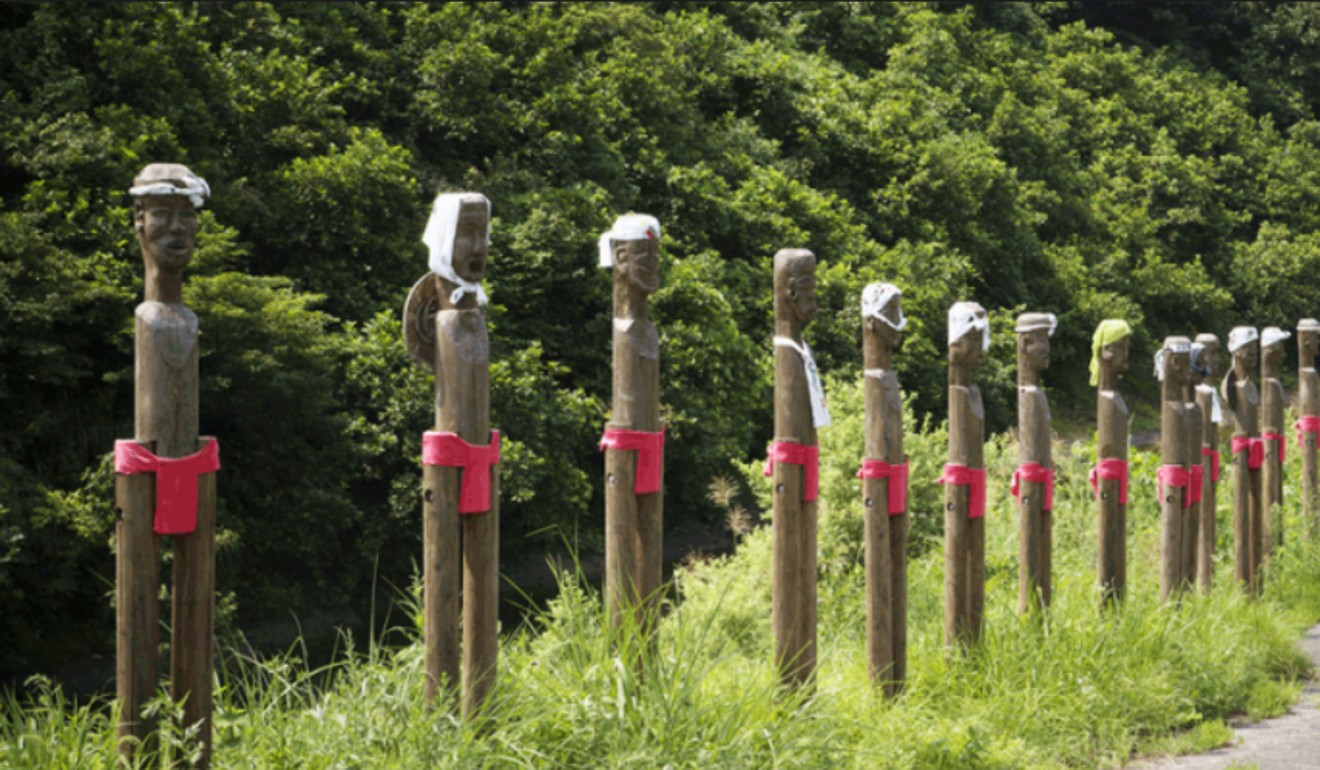 Towns and villages are taking part in the festival in growing numbers – the present count stands at more than 200, spread over an area of 760 sq km – making school buildings, houses and open land available to artists and visitors, who get to see some of the region's top sites dressed up with art.
For example, the 750-metre Kiyotsukyo foot tunnel, usually a dark, dank passage, was enhanced by Beijing's MAD Architects for this triennale. Mirrors, water and even specially designed toilets have been employed to enhance the pedestrian experience. A shallow pool surrounded by reflective panels at the end of the tunnel frames stunning views of the Kiyotsu Gorge.
Much of the art stays in place after the festival. Permanent roadside landmarks that were commissioned for previous editions include Pascale Marthine Tayou's Reverse City (2009), rows of giant coloured pencils dangling upside down from a frame, and Tetsuo Sekine's eye-catching Boys with Red Loin Cloths Returned (2009), 40 wooden sculptures planted along a river in which children used to swim. And then there are those works of art in which you can stay.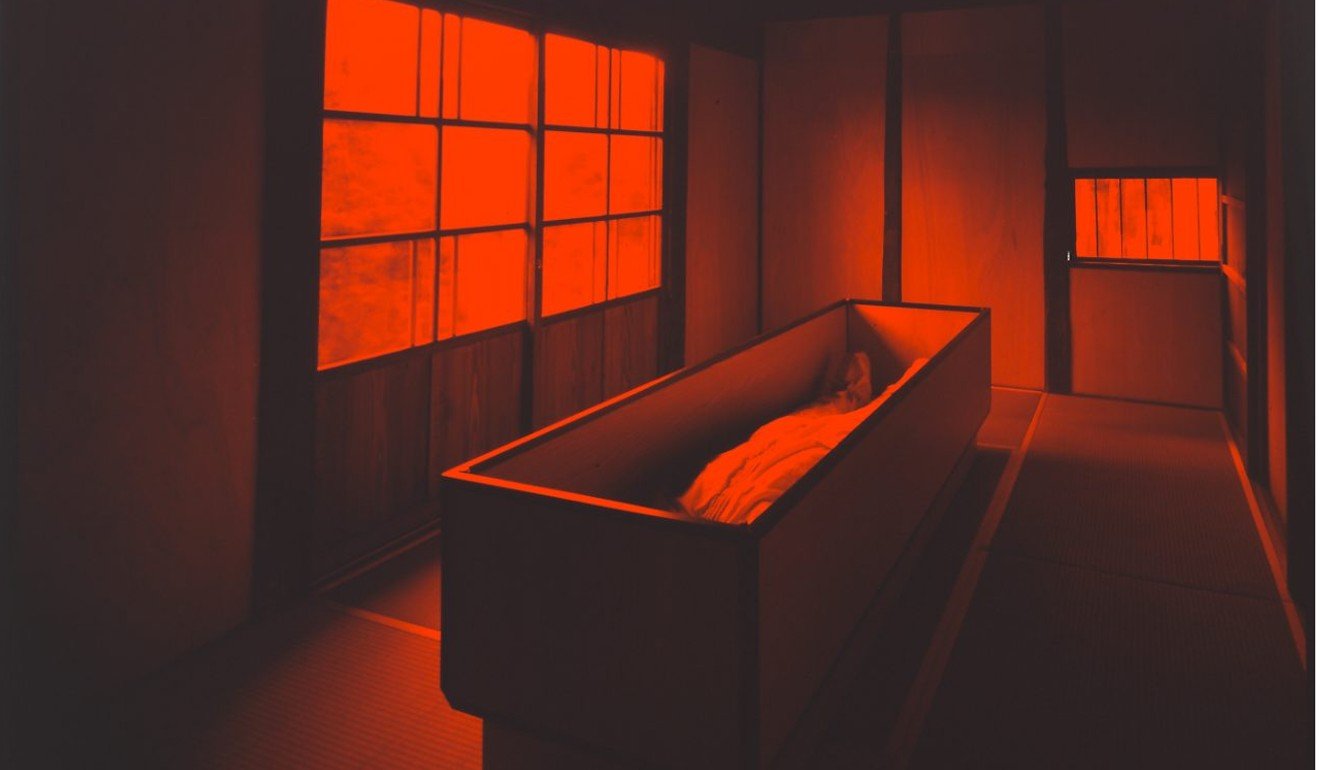 Guests at Marina Abramovic's Dream House (2000), a small wooden dwelling in Tokamachi City, sleep in a full-body dream suit in a box that resembles an open coffin. In the morn­ing, they are asked to write down their dreams for later visitors to read. James Turrell's gently glowing House of Light (2000), also in Tokamachi, may be less demanding on guests, but it is the artist's intention that those staying in this structure, which resembles a candle-lit wooden shrine, should interact with other guests as much as possible; so expect inquisitive housemates.
Another unusual place in which to lay one's head is the Green Plaza Joetsu, just outside Minamiuonuma town. Although it is a commercial hotel, it resembles a huge, Tudor/Swiss chalet stretched horizontally like an accordion. The high, vaulted ceil­ings, chandeliers and permanent Christmas lights inside may sound garish, but such an over-the-top interior actually complements the madcap art to be found scattered across the surrounding countryside.
A more natural experience can be enjoyed in the enchanting Bijin-Bayashi ("beautiful forest") area. The 34-metre lookout tower at the Kyororo Museum of Natural Science offers views over a sea of beech trees.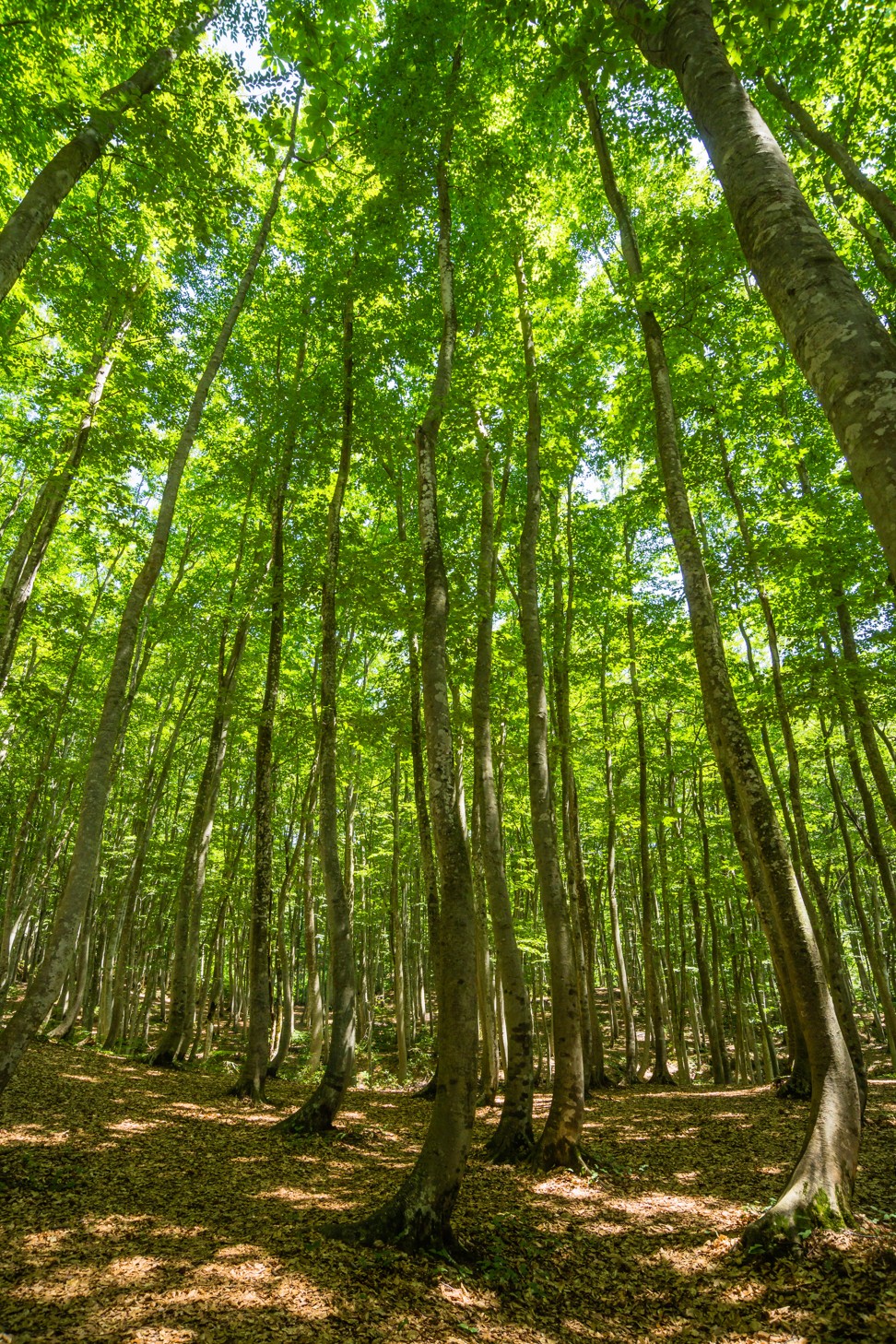 Matsunoyama onsen village – one of the three great medicinal hot-spring clusters in Japan – is a few kilometres away. Housed in discrete, wooden buildings, many of these onsens have so-called "hidden springs", concealed outdoor baths surrounded by trees that offer a tranquil escape from the other event that brings visitors flocking to the area in the summer.
Fuji Rock – Asia's Glastonbury or Woodstock – is held annually at the foot of slopes in the massive Naeba ski resort. This year, the outdoor festival, held over the last weekend of July, again pulled a crowd of more than 120,000 people, who flew in from all over the world with their rucksacks and tents to see headliners including Bob Dylan, Kendrick Lamar and local heroes Sakanaction.
Quiet farming communities, surreal sculptures and a sweaty music festival are an incongruous mix. But outlandish contradictions have always been Japan's chief appeal for visitors, and this part of Niigata prefecture has those in spades.

Getting there
Multiple airlines fly direct from Hong Kong to Tokyo's two airports, including Cathay Pacific, Hong Kong Airlines, ANA, JAL and Vanilla Air. Yuzawa can be reached by Shinkansen from Tokyo in 80 minutes.