What is it? The only Hokkaido property to be found in the Small Luxury Hotels of the World catalogue, Kasara consists of eight two-storey "town houses" arranged in rows of four, in Niseko Village, to the west of Sapporo, capital of the northern Japanese island. The collection is 110km from New Chitose Airport – a journey that takes two hours if you stick to the 50km/h speed limit – and escaped unscathed (other than a power cut) from the earth­quake that struck Hokkaido on September 6.
What's the village like? Put it this way: this village comes with the tag line – "Always in Season". Little more than the 200-bed Green Leaf hotel and the Hilton Niseko, along with the Kasara, Niseko Village is one of four resorts that lay claim to the southern slopes of the 1,308-metre Niseko-Annupuri, a mountain that also has a tag line: "Niseko United: One Mountain, Four Resorts". This is ski country but the operators are keen to make the "green season" popular with tourists, too.
Are they succeeding? There is certainly plenty to do – hiking, mountain biking, horse riding, river rafting, golf – but many of the area's restaurants remain closed until the start of the ski season (which tends to run from mid-November to the first week in April). And many of those that do remain open shut their doors by 5pm; which makes having a fully equipped kitchen a major plus.
What are the houses like (beyond the kitchen)? The three-bedroom (all en suite, and each with a toilet that does all the weird and wonderful things Japanese loos do) houses each have an internal garage and ski-gear storage area. Interiors are an "ode to Japan's heritage town houses that were inhabited by crafts­men and wealthy mer­chants toward the end of the Edo period", according to the in-house literature, which means much dark brown wood and heavy dark-brown leather curtains.
The dining room is tatami-floored and paper-panelled, and can be pressed into service as a bedroom if guests number more than six. The master bedroom comes with views of the 1,898-metre Mount Yotei and a wooden bathtub. This being Japan, the gadgetry is complicated, so be prepared to spend a little time poring over the booklet that explains how the washing machine, water heaters and various other pieces of machinery work. Should you make a mess while trying to master any of them, relax: a squad of housekeepers visits every other day.
Those Edo craftsmen and merchants may have recognised certain aspects of the interior but they would certainly have been thrown by the keypad beside the front door. Still, no keys means no losing them while tumbling into the powder snow or stripping off in an onsen.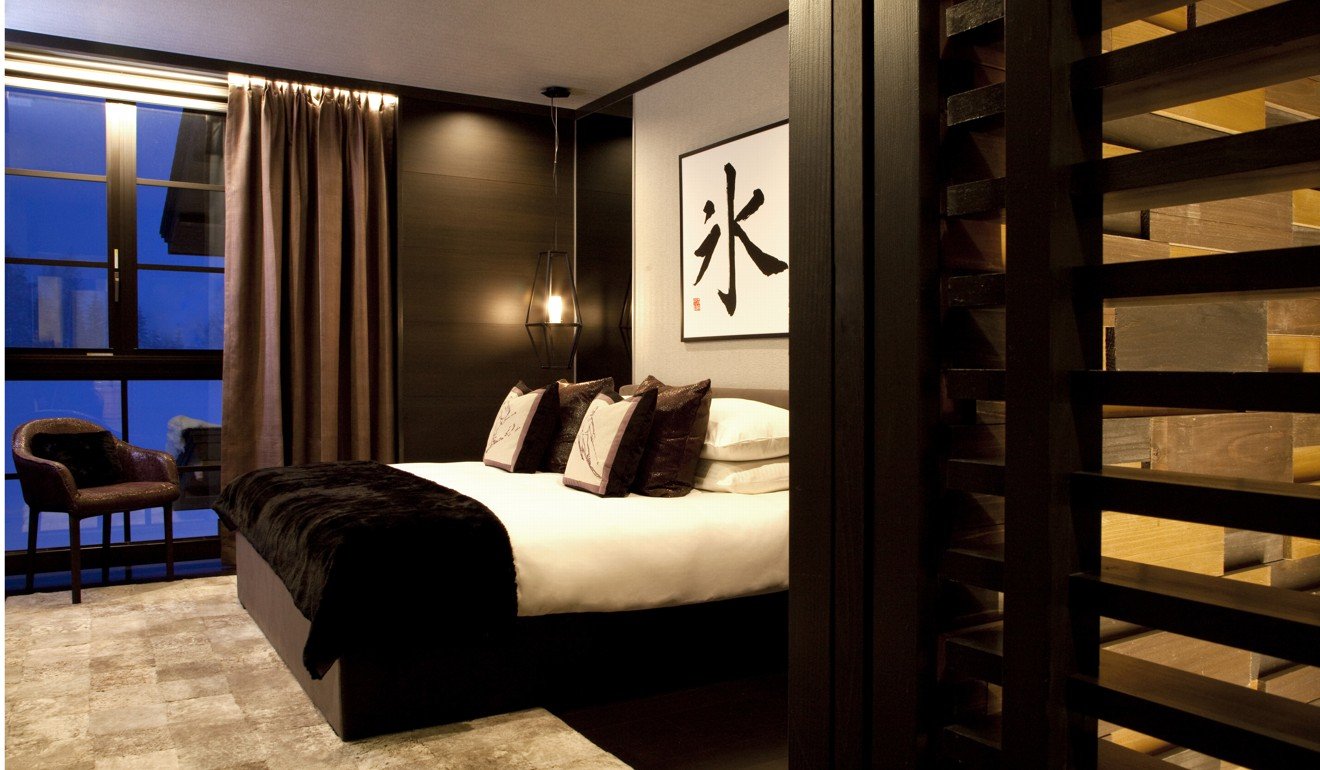 What is there to eat? Included in the rate is a well-stocked buffet breakfast at the Green Leaf's Goshiki restaurant, which is just a three-minute walk away and is open for lunch and dinner, too, at least during the ski season. The Hilton's restaurants, as well as a shopping/dining cluster just behind that hotel, are also within walking distance.
A few others – including the Niseko Milk Kobo store (local dairy products are big in Hokkaido) – are with­in easy reach and remain open year-round, and there are shops and convenience stores 7km away, in Hirafu (ground zero in "Japan's Aspen"). You'll need to get to Kutchan, which is about 15km from Kasara, to find supermarkets. A complimentary shuttle bus takes Niseko Village guests to both Hirafu and Kutchan.
What else should we know? Kasara guests receive complimentary passes for the onsen in both the Green Leaf and the Hilton, the outdoor thermal pool at the former, and Pure, a summer attraction that can keep an active family busy for the whole day (believe me, we tested the theory), with tree walks and obstacle courses, zip lines, a multitude of other things to slide down and jump off, several variations on golf and a mountain-bike course. In winter, a variety of nearby gondolas can be ridden up into the white.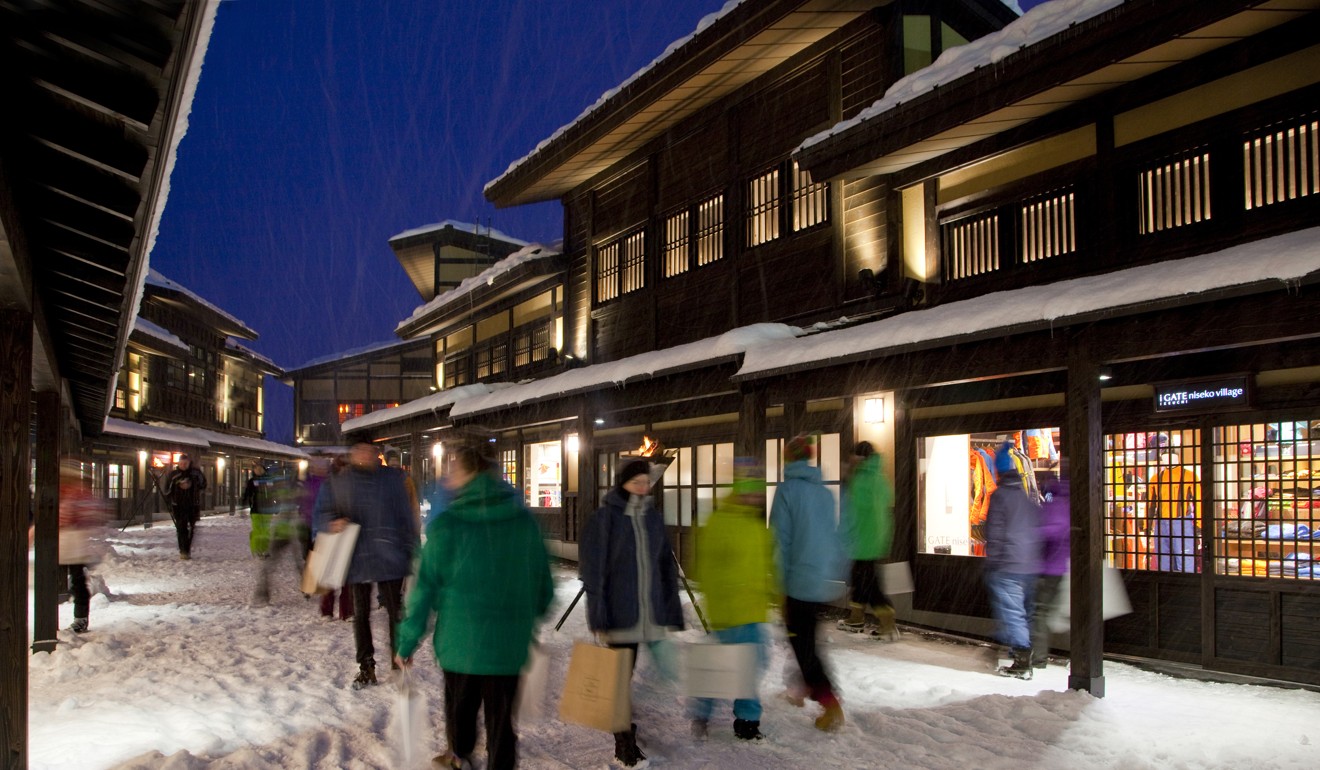 Go on then, tell us how much? Each of Kasara's town houses costs from 95,760 yen (US$840) a night in the summer, and 197,136 yen in the winter.

Getting there
Cathay Pacific and Hong Kong Airlines fly direct from Hong Kong to Sapporo.