What is it? Only the worst-kept secret of the 9th arrondissement. Found on the decidedly residential rue du Conservatoire, Hôtel de Nell would be a delightful surprise for anyone who acci­dent­ally happened upon it – not that you'll ever happen upon this place by accident. If you're stopping by Hôtel de Nell, it's because you've been told to, and probably by someone much trendier than you are.
So where would I find it? Opposite the 19th-century Saint-Eugène-Sainte-Cécile church (where novelist Jules Verne was mar­ried, in case you wondered). The 9th is super central for Montmartre, the Louvre and Galeries Lafayette but happily removed from the chaos of visiting crowds; if you're keen to slip into neighbourhood living, start here.
Describe it to me. Think of it as a sleek, understated glass of water amid … well, Paris. Forget pomp, circumstance and gilded columns: de Nell represents new Paris, international Paris, nothing-to-prove Paris. It's pared-back interiors, beautifully clean lines and service as smooth as silk. You might almost wonder if you're still in the French capital, given the dearth of anything remotely Versailles-esque: de Nell's brand of minimalism is so cool, it's almost too cool to be cool. Wait a minute – too cool to be cool? You're definitely in Paris.
I'm not sure I'd feel comfortable in a place like that. You would – the friendly, personalised service here is legend­ary, and begins in the library-cum-sitting room, where guests check-in. It's also highly professional – with just 33 rooms, off plush, dimly lit corridors, de Nell is small, but it's not "boutique".
The property is run by a hotel group named Charm and More, and really, it has nailed the brief: you'll find considerate little touches everywhere; we liked the scented dry oil on one's bed each night, alongside the pillow menu and following day's weather forecast (printed on neat grey squares and arranged just so) at turndown. Oh – and speaking of turn­down, they do a proper job, complete with slippers at the foot of the bed and a chef-prepared treat on your pillow. There's even a small spa, another rarity among Parisian hotels of this size.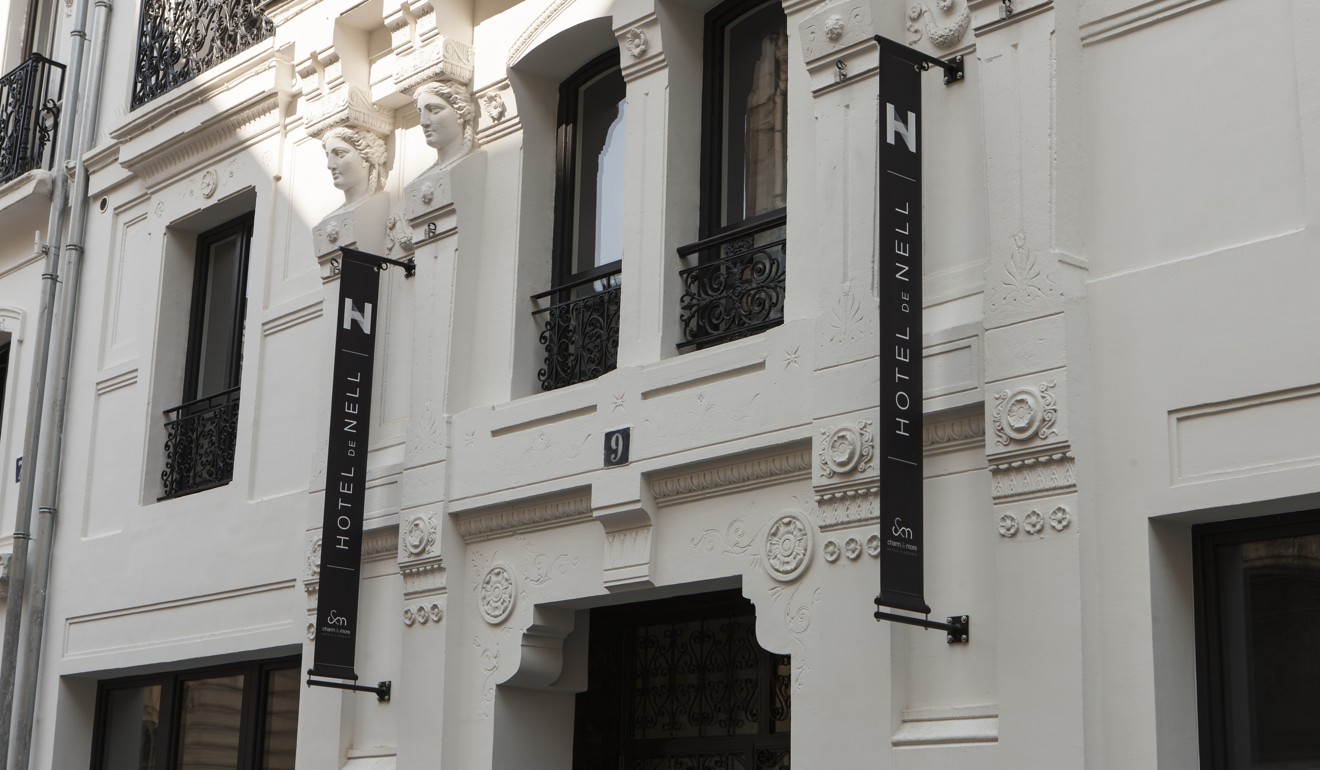 What's upstairs? Luxe dens of space and light in which raw materials have been fused with a palette of cool neutrals. Japanese-style marble bathtubs, carpets of organic Swedish straw-coloured wool and custom furniture draw inspiration from elegant Zen houses and Scandinavian design – all wrapped up in a French bow.
Located in a converted block of flats dating from the 1800s, the building retains the charming idiosyncrasies of its time, including fifth-floor-only balconies, top-to-bottom French doors (do the French call them "French doors"?) wreathed in gossamer linen curtains and the requisite wrought iron, and an especially high-ceilinged second floor. Oh, and of course, there's the bistro.
What's so great about the bistro? Remember the city's "bistronomie" move­ment, about 15 years ago?
Vaguely. Don't let a Frenchman hear you say that. In a country where three Michelin stars still means classique haute cuisine, bistronomie – which saw traditional corner restaurants embracing gently modern amendments of classic French menus – was a Very Big Deal. Why, it shook the very foundations of Parisian dining culture!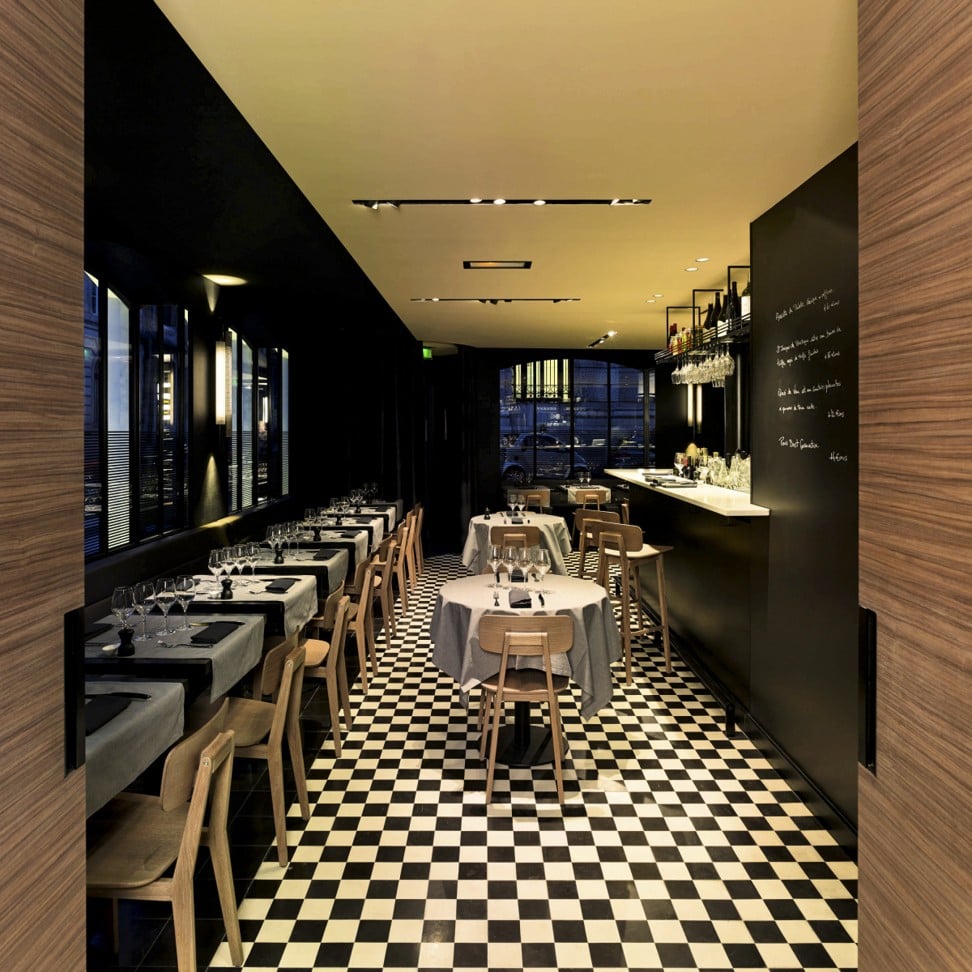 What does that have to do with Hôtel de Nell? Well, one of the chefs responsible for starting the movement, Bruno Doucet, runs the on-site bistro. La Régalade is a sexy little affair in a dimly lit black-and-white parlour, where the glossy, older crowd is delightfully dressed, delight­fully Gallic and knows precisely how to appreciate the finer things in life on a Wednesday night.
For a game-changing icon, the food is still very … French, but Moulin Rouge it is not. So, while dishes don't stray far from typical butter-salt-Sancerre sensibilities, there's not a snail or soupe a l'oignon to be seen: and that's a good thing. Order heirloom gazpacho, light as a feather, served with minced cucumber and whipped cream, or absorb melt-in-your-mouth ratatouille, served with lashings of butter but – gasp! – no aubergine.
Even the bread has received an update: generous portions of a chewy dark sourdough, served with beurre charentes-poitou AOP in a matte-black basket. Order off the mostly illegible chalkboard, slink against your chair and indulge in some gratuitous people watching.
How much would a room here cost? Expect to pay upwards of HK$2,900 a night.
Getting there
Air France and Cathay Pacific fly direct from Hong Kong to Paris.