From tree-lined boulevards and golden-hued colonial architecture to seemingly impenetrable blocks of motorbikes that miraculously part to let pedestrians pass and their unique cacophony of horns and hums, Vietnam's capital, Hanoi, has much to offer visitors. And then there is the food.
Bahn mi, pho, bun cha, nem … the long list of delicious dishes and street eats has deservedly caught the attention of gourmands around the globe – not to mention the late American celebrity chef Anthony Bourdain and former United States president Barack Obama, who famously enjoyed a US$6 meal of noodles and beer while perched on bright blue plastic stools at Bun Cha Huong Lien in the city.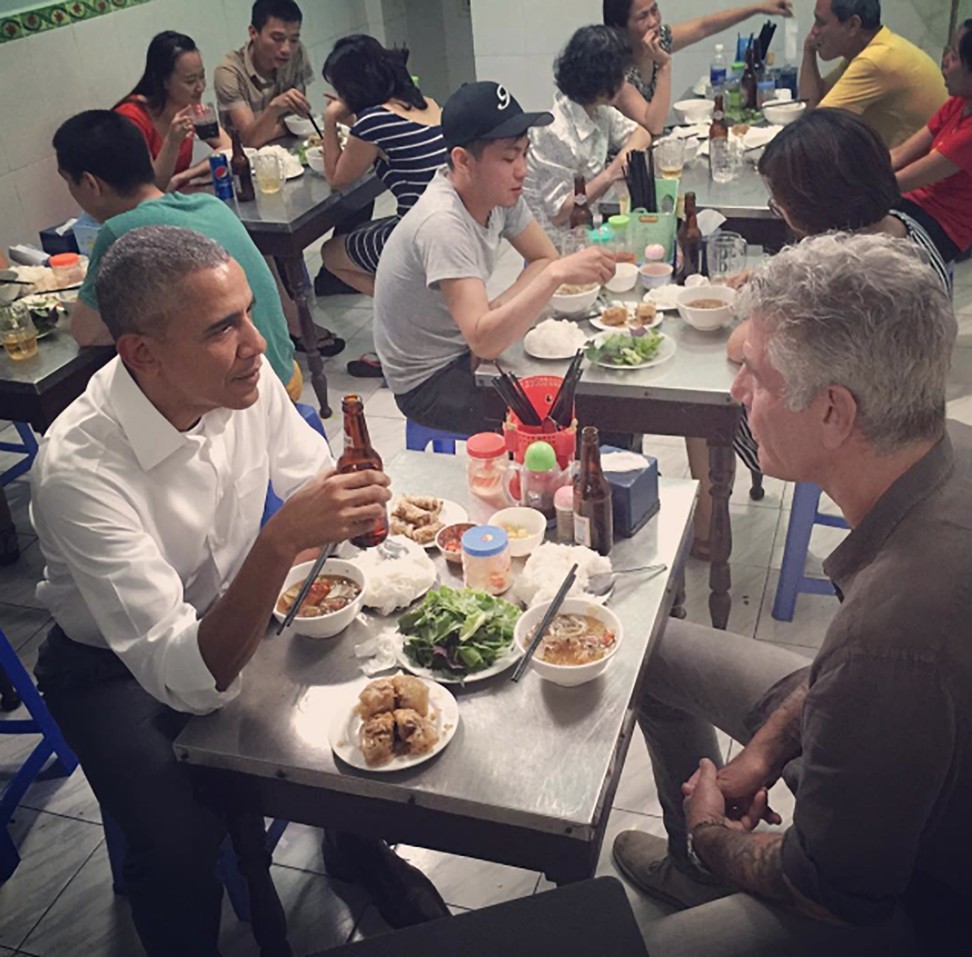 However, one long-held culinary tradition is soon to be no more: the dog- and cat-meat trade.
Last month, government officials called for an end to the industry, citing health and public image concerns. "The trading, killing and use of dog and cat meat has brought on a negative reaction from tourists and expatriates living in Hanoi," and it could damage the city's reputation as a "civilised and modern capital", said the Hanoi People's Committee in a statement released on September 11.
Speaking to news website Southeast Asia Globe, a representative from the Department of Health in Hanoi, said that there are plans to "gradually phase out the slaughtering and trading of dog meat", adding that "by 2021, there will be no dog meat restaurants in the city centre".
As many as 5 million dogs are eaten every year in Vietnam, making it the second largest consumer of the meat behind China. In Hanoi alone, there are more than 1,000 shops selling dog and cat meat, Time magazine reported, and there are concerns that the industry is linked to the spread of animal-borne diseases such as rabies, which has claimed the lives of three residents this year.
But while younger generations appear to welcome the move, there are those who argue that consuming dog meat is a culinary custom that should be safeguarded. One popular argument against an outright ban was recapped by a dog-restaurant patron who told Germany-based DW News: "For us, it's a tradition to eat dog meat. It's just as normal as eating seafood or chicken."
Moral relativism aside, animal welfare groups maintain that it is not the consumption of dog meat itself that is under fire, but rather the mechanisms of the industry. According to conservative estimates from Humane Society International, more than 80,000 dogs are trafficked from neighbouring Thailand and Laos to meet Vietnamese demand each year, while investigations have uncovered cruelty at every stage of the trade, from sourcing to transport and sale to slaughter.
None of which makes man's best friend seem all that appetising. Vegan Vietnamese restaurant recommendations, anyone?
---
Boracay's back, and still one of the best islands in the world, says Condé Nast Traveler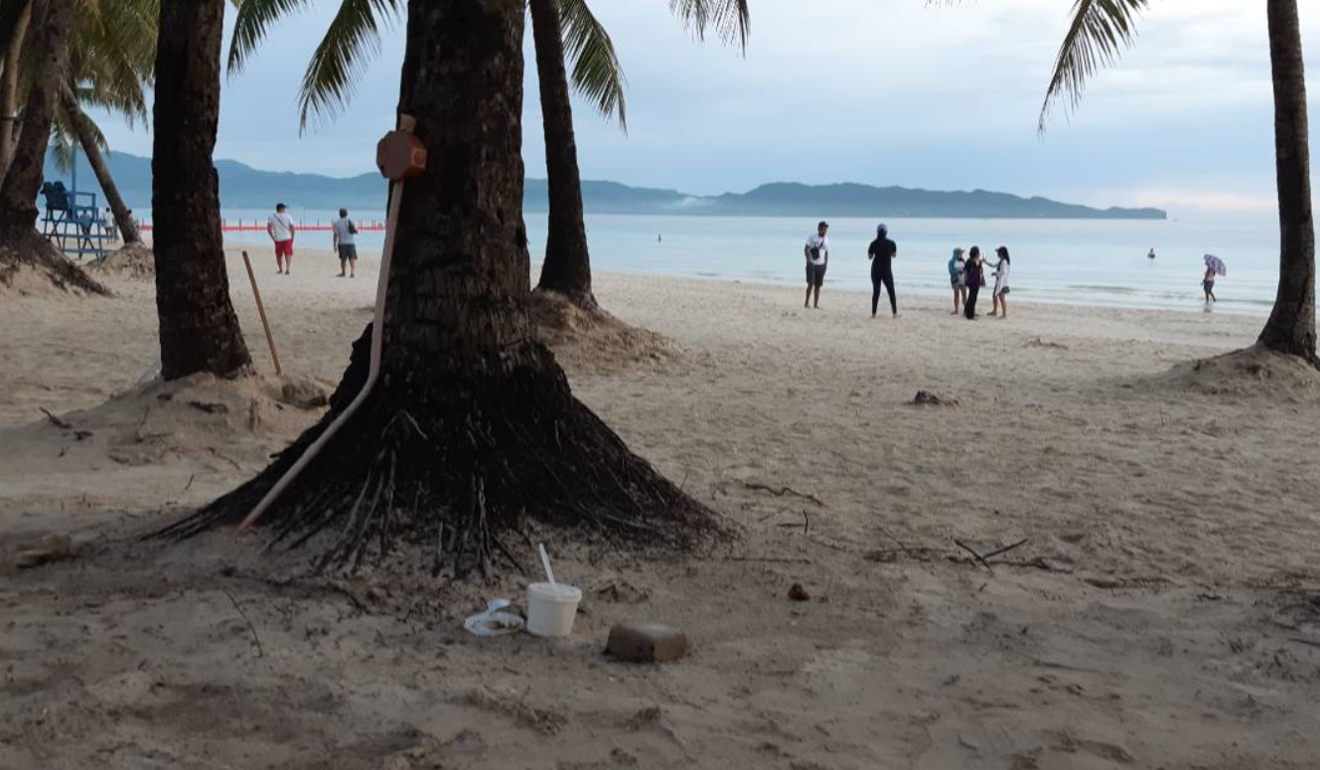 On October 15, erstwhile best island in the world, Boracay, reopened to small numbers of tourists for a 10-day "trial period", almost marking an end to its six months off, during which vital infrastructure projects were started but not completed.
Regardless of the state of the island's roads and sewage system, all systems are go for the official relaunch on October 26, with Philippine news site Rappler announcing that international and domestic flights to Kalibo International Airport, the main airport for those wishing to visit the island, would also be resuming, offering easy access for travellers from South Korea, China, Taiwan and across the region.
Meanwhile, Boracay's cesspool sobriquet – as Philippine President Rodrigo Duterte not-so-affectionately called it in February – has done nothing to keep the plaudits at bay. Condé Nast Traveler named it No 2 on its list of top five Asian island getaways. Not bad for a destination that has been out of bounds for half the year "to compensate for overcrowding and unregulated development".
---
Thailand's Similan Islands impose anti-tourism measures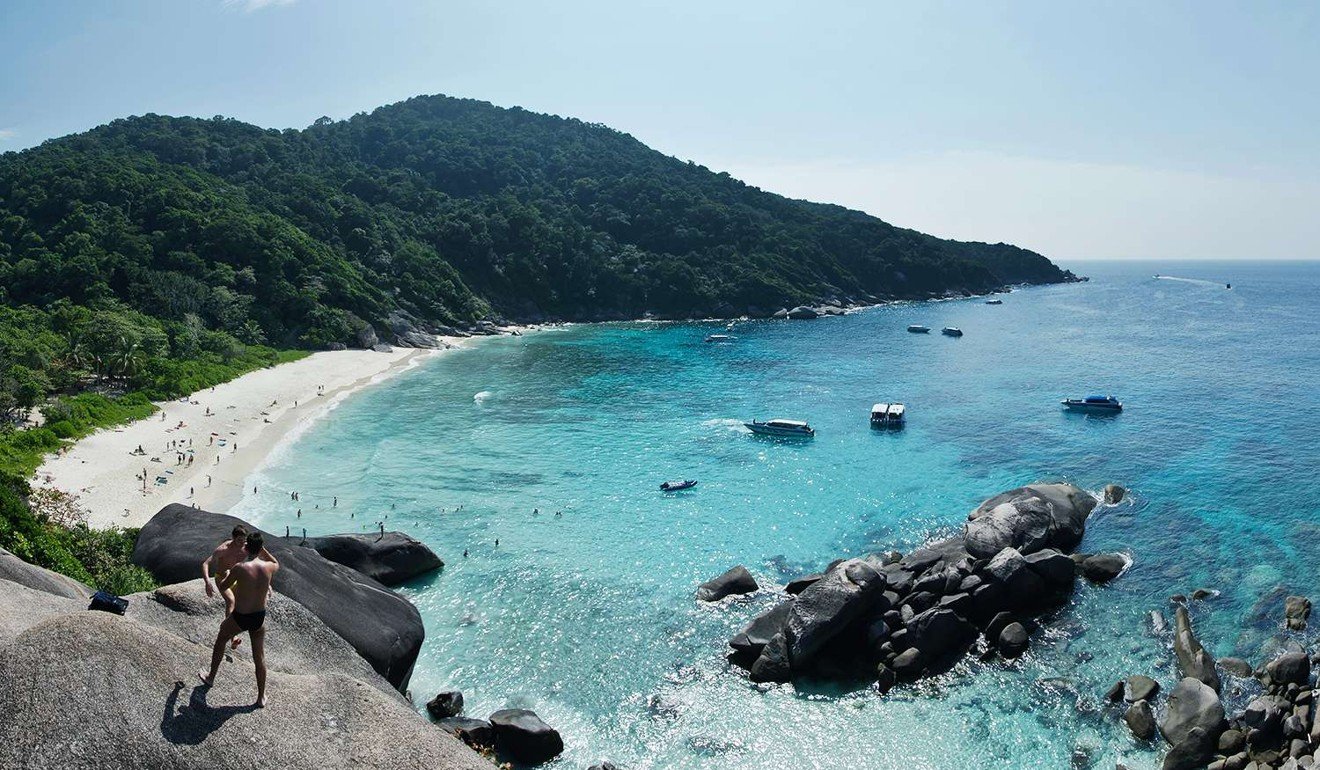 In another case of overtourism, Thailand has banned overnight stays on the Similan Islands in an effort to overcome environmental degradation. Much like Maya Bay, the 11-island archipelago in the Mu Koh National Park about 75 minutes by speedboat northwest of Phuket was unable to deal with the number of visitors it received.
Chongklai Voraphongston, deputy director-general of the Department of National Parks, Wildlife and Plant Conservation, announced that, as well as a moratorium on overnight stays, the number of visitors per day would be limited to 3,850; last season, between 5,000 and 6,000 were making the trip every day. Tour boats carrying more than 100 passengers would also be banned reported The Nation.
About 50 tour operators have suspended boat trips to the archipelago in protest. Quite what that achieves, beyond a quiet day on the Similans, is not immediately clear.