The Good
St Petersburg has undergone more name changes than your average KGB spy. The city was known as Petrograd when, in October 1917, it found itself at the epicentre of the Bolshevik Revolution, which resulted in the fall of the Russian monarchy and the rise of the Soviet Union. It was renamed Leningrad in 1924 and has also been called Petersburg, or Peter for short, and is Sankt-Petersburg to locals.
Russia's second-largest city after Moscow is some­times referred to as the Venice of the North, because it lies on a series of islands separated by canals and tributaries of the Neva River delta. More than 800 bridges criss-cross the waterways, many ornately decorated.
On the subject of ornate decoration, a good way to begin a city tour is by taking the metro to Admiralteyskaya station, Russia's deepest. Many of St Petersburg's stations contain magnificent works of art – keep an eye out for the mosaics featuring illustrious naval officers and columns adorned with intricate bas-reliefs. After reaching the surface, stroll through the relaxing surroundings of Aleksandrovskiy (Alexander) Garden to the Bronze Horseman, an imposing monument to city founder Peter the Great. Celebrated in literature, the statue stands on the "thunder stone" plinth, believed to be the largest monolith ever moved by humans.
Next, stroll over to Nevsky Prospekt. St Petersburg's showpiece street is lined with some of the city's most elegant buildings but besides its fine architecture, Russia's best-known boulevard is also renowned for an array of upmarket stores, restaurants, entertainment venues and night spots. It's also handy for one of the world's most visited tourist attractions.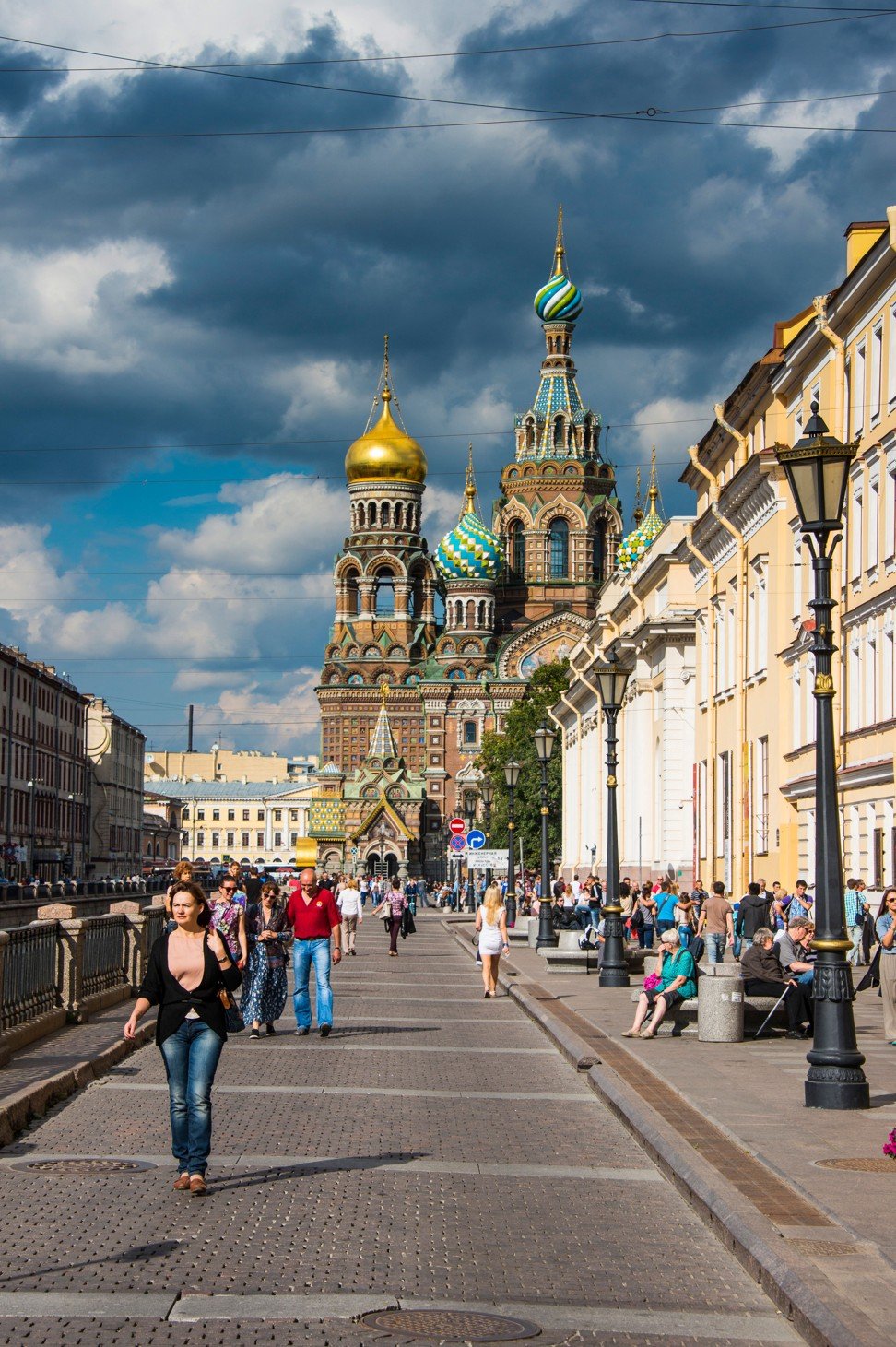 Former official residence of the tsars, the Winter Palace is now part of the Hermitage Museum, which is one of the oldest art museums in the world and second only to Paris' Louvre in size. The collection comprises three million works of art and cultural artefacts, and you could spend a lifetime inspecting the displays. Well, at least eight years – assuming you spent one minute at each exhibit without stopping.
The museum, which includes masterpieces by Rembrandt, Van Gogh, Picasso and Leonardo da Vinci, to name but a few, welcomed 4.2 million visitors last year.
For an energy boost, pause for a pyshki (doughnuts), then continue exploring this most European of Russian cities. Don't worry, you have time: St Petersburg is the world's northernmost city with a population exceeding one million – and during the summer the sun barely sets.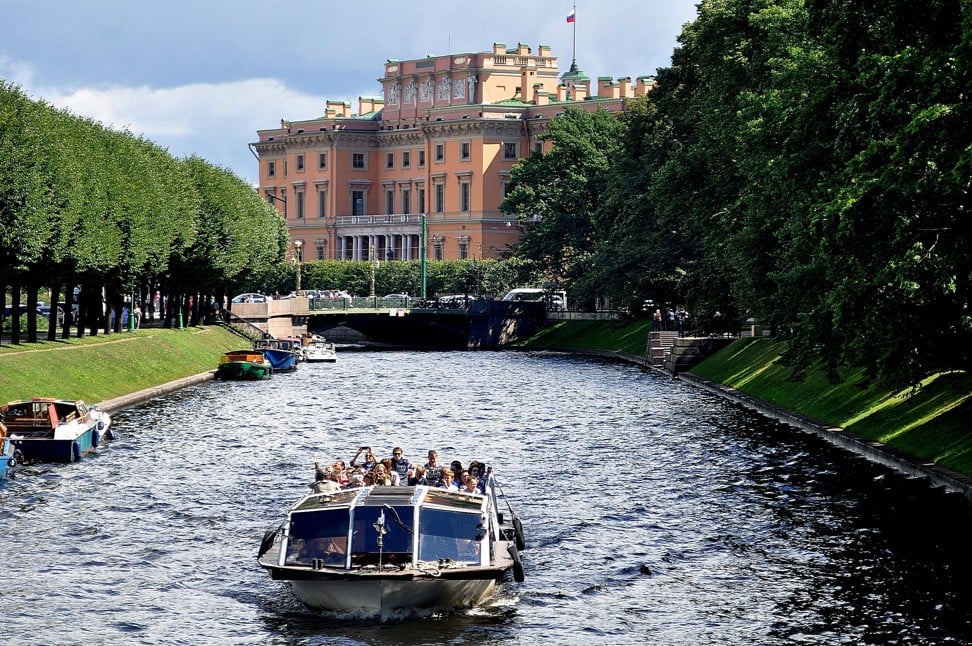 In a city shaped by water, it's almost compulsory to book a canal boat ride. You'll pass the onion-domed Church of the Saviour on Spilled Blood – St Petersburg's most recognisable landmark is either exuberantly decorated or downright gaudy, depending on your tolerance for brightly coloured mosaics. Then, after visiting a succession of palaces and parks, cathedrals, museums and fortresses, round off the day with an opera or ballet at the Mariinsky Theatre. Tickets can be bought online and the website has an English version.
The Bad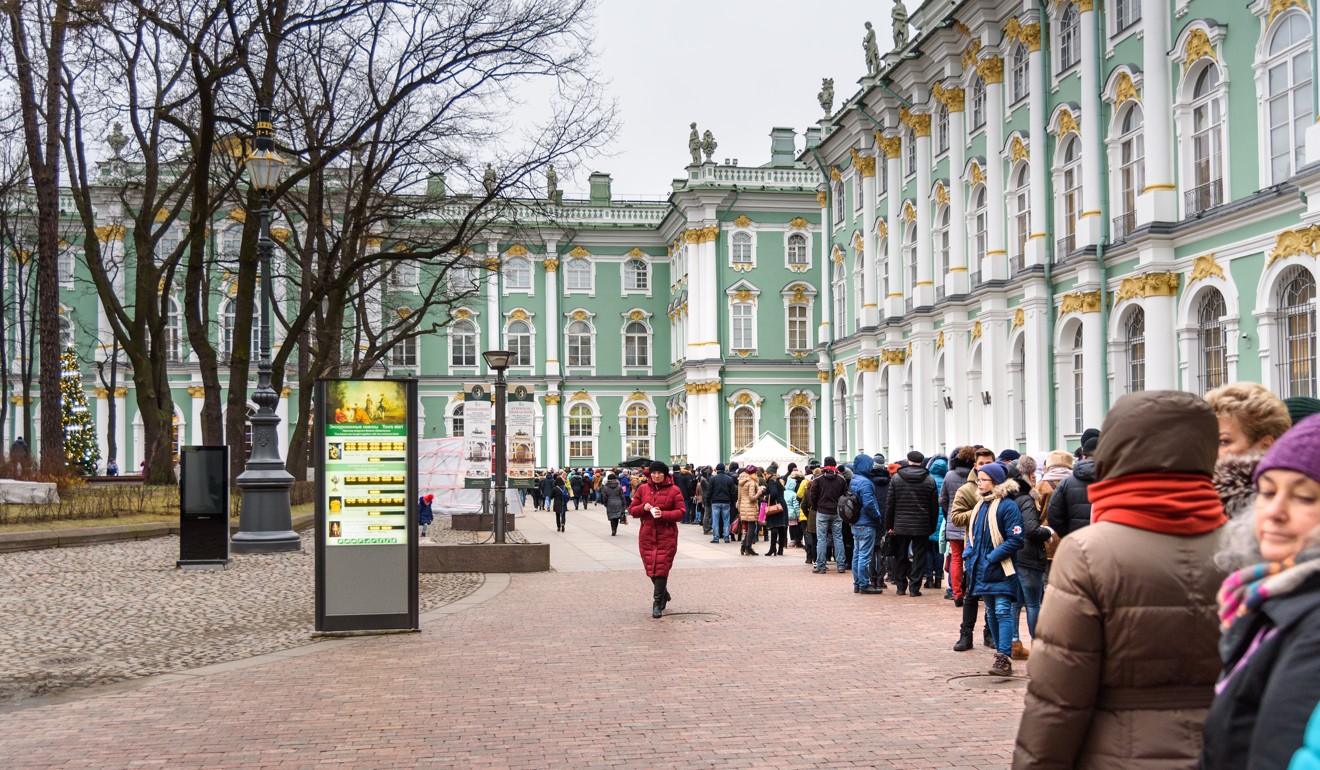 The October Revolution actually took place in November. The Bolsheviks and their allies stormed the Winter Palace on October 24-25, 1917, according to the Julian calendar, which Russia used until 1918, or on November 6-7, based on the modern Gregorian calendar. And those long, light evenings? They're a lot shorter in the depths of a Baltic winter. Plan your itinerary accordingly.
To understand why conditions were ripe for a wealth-levelling revolution, you need only spend a few minutes gawping at the colossal concentration of royal riches on display in the Winter Palace. If you have the patience that is.
It's inaccurate to say that 4.2 million visitors were "welcomed" to the Hermitage Museum last year. Many customers encountered rude, unhelpful staff who only spoke, or shouted at them, in Russian. Chaotic ticketing and queuing systems (waiting outside in February isn't much fun) have been compared with the long lines for food in Soviet times. Things aren't much better once inside. The crush left one online reviewer complaining she felt like part of a human stampede.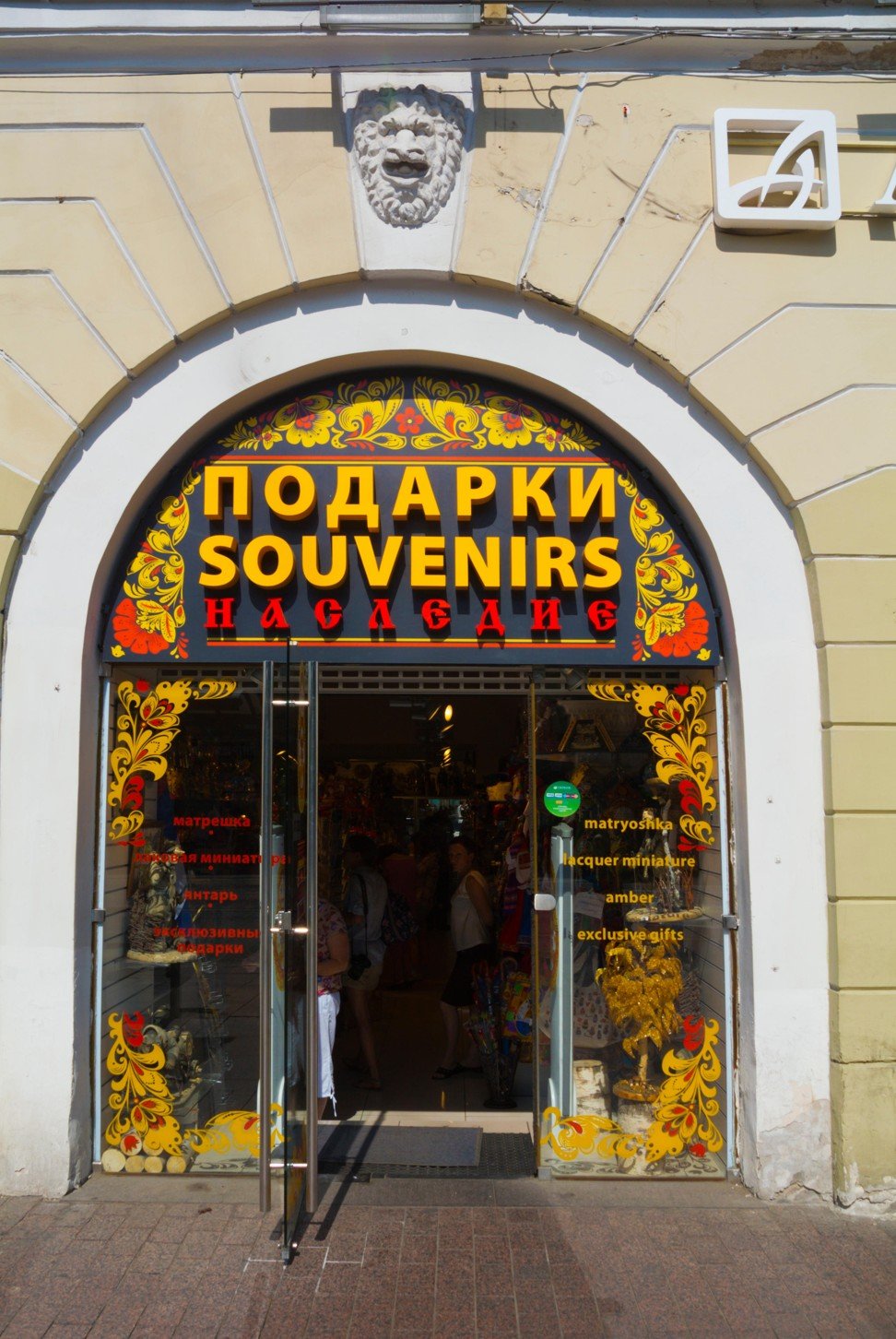 Some museum-goers have voiced con­cerns about the effect of heat and humidity on the works of art, especially as much of the building isn't air-conditioned. In fairness, maintaining a consistent temperature is no easy task with so many carbon dioxide-emitting, heat-generating humans passing through the galleries.
Meanwhile, polluted, rather than muggy air is the problem on Nevsky Prospekt. The alpha avenue is traffic-clogged and noisy (venturing down the smaller side lanes is likely to prove more productive for bargain hunters). Mind you, showpiece streets crammed with tawdry souvenir shops, overpriced food outlets and global chain stores are hardly unique to St Petersburg, as anyone who has been to Times Square in New York, London's Oxford Street or Hong Kong's Nathan Road will attest.
The best places to stay and dine in Moscow
Bilingual signage is increasing in tourist areas (a legacy of the 2018 Fifa World Cup) but encountering an English speaker prepared to help with directions is rare. Getting around by metro bus or tram is far from straightforward without a smattering of Russian and guided tours are the best way to see the sights.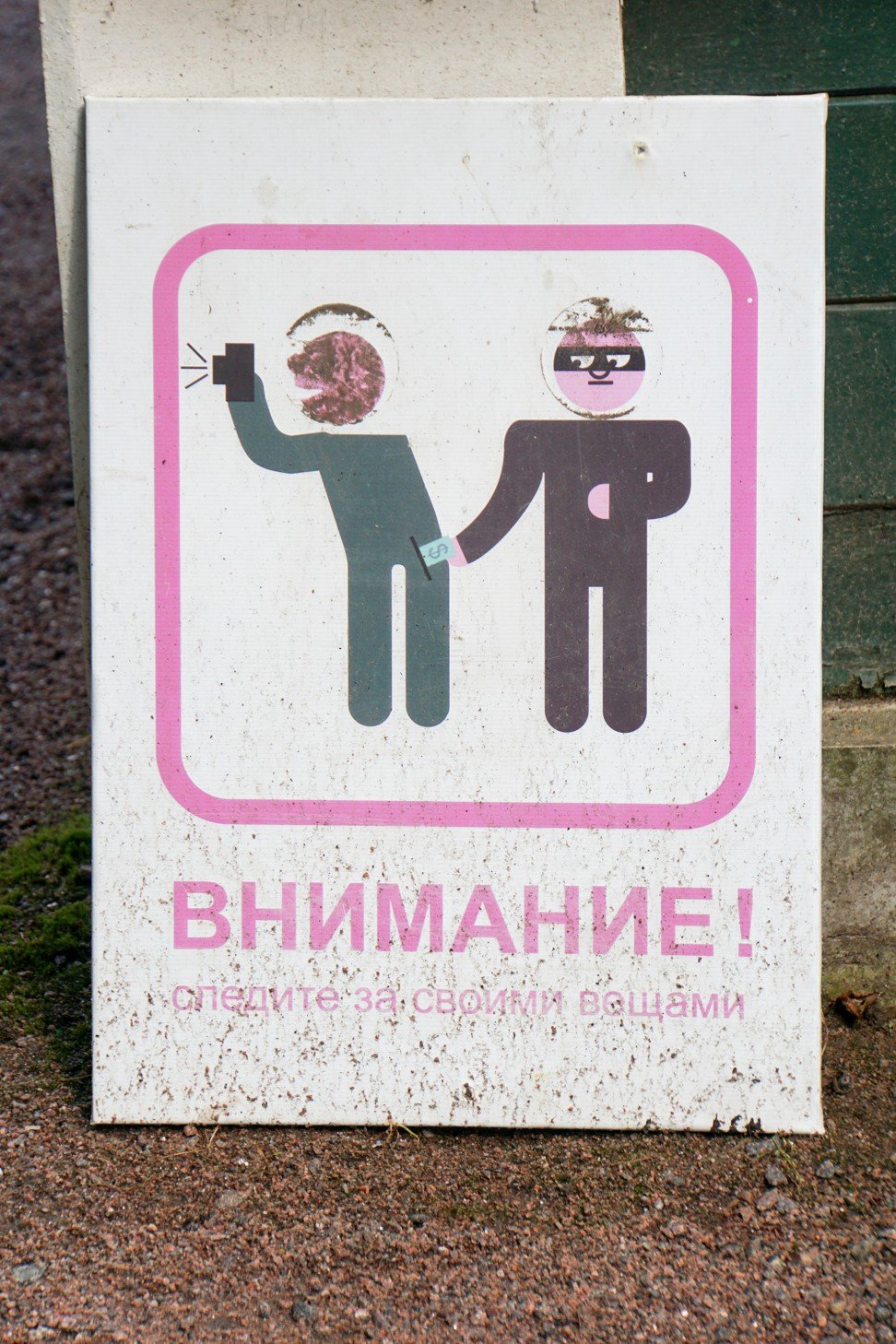 An inability to speak Russian can also be a handicap for victims of one depressingly commonplace crime. Pickpocketing is a serious St Petersburg problem and finding a policeman fluent enough in English to record the incident for insurance purposes can be something of a challenge.
The light-fingered gangs are very good, their distraction techniques expertly honed, and while it's fair to say that pickpocketing is an irritating issue in tourist areas worldwide, sneak thieves in this corner of the Baltic are particularly proficient. Wear a money belt under your clothes – not one of those ridiculous "here are my valuables where everyone can see them" bum bags.
The Ugly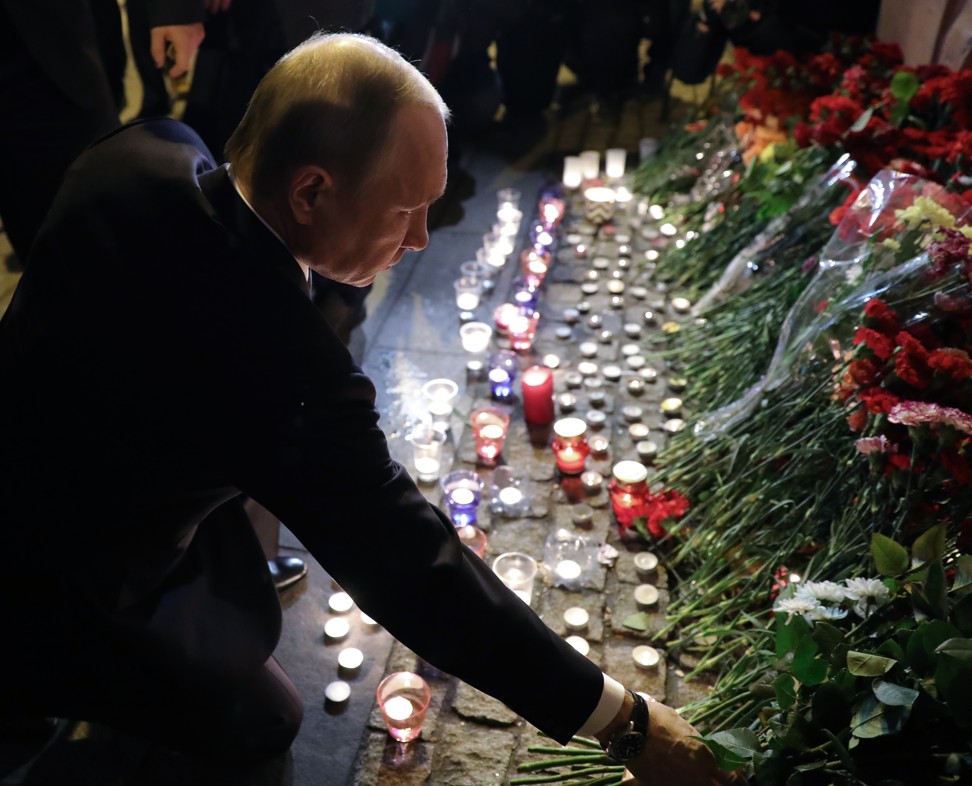 The St Petersburg Metro was the scene of a terror attack in April 2017, when a suicide bomber detonated a device killing 15 passengers. The tragedy has done little to dampen visitor enthusi­asm, however, and the city enjoyed record tourist numbers last year – a sign perhaps that the increasing frequency of terrorist attacks is having a diminishing effect on perceptions of risk among travellers.
Getting there
Aeroflot, China Eastern, Finnair and Korean Air offer connecting flights from Hong Kong to St Petersburg.