What is it? With 193 private, free-standing villas enveloped by bushland, this resort is in a prized location, just beyond the vegetated dunes of Byron Bay's Belongil Beach, on Australia's New South Wales coast.
What's so special about it? Did you not read what's written above? The setting is idyllic. The low-impact villas (or high-end beach shacks, if you prefer), spread neatly across 50 acres, have been designed to blend into bushland that is home to numerous rare and endangered species and includes a littoral rainforest, tea tree creek, lagoon and ponds. The property has 2km of frontage along the beach, where you're likely to find a surfer or two paddling out from the white sand into crashing blue-green waves. The Byron Bay Lighthouse and distant island sitting serenely on the horizon will appeal to the Insta-afflicted.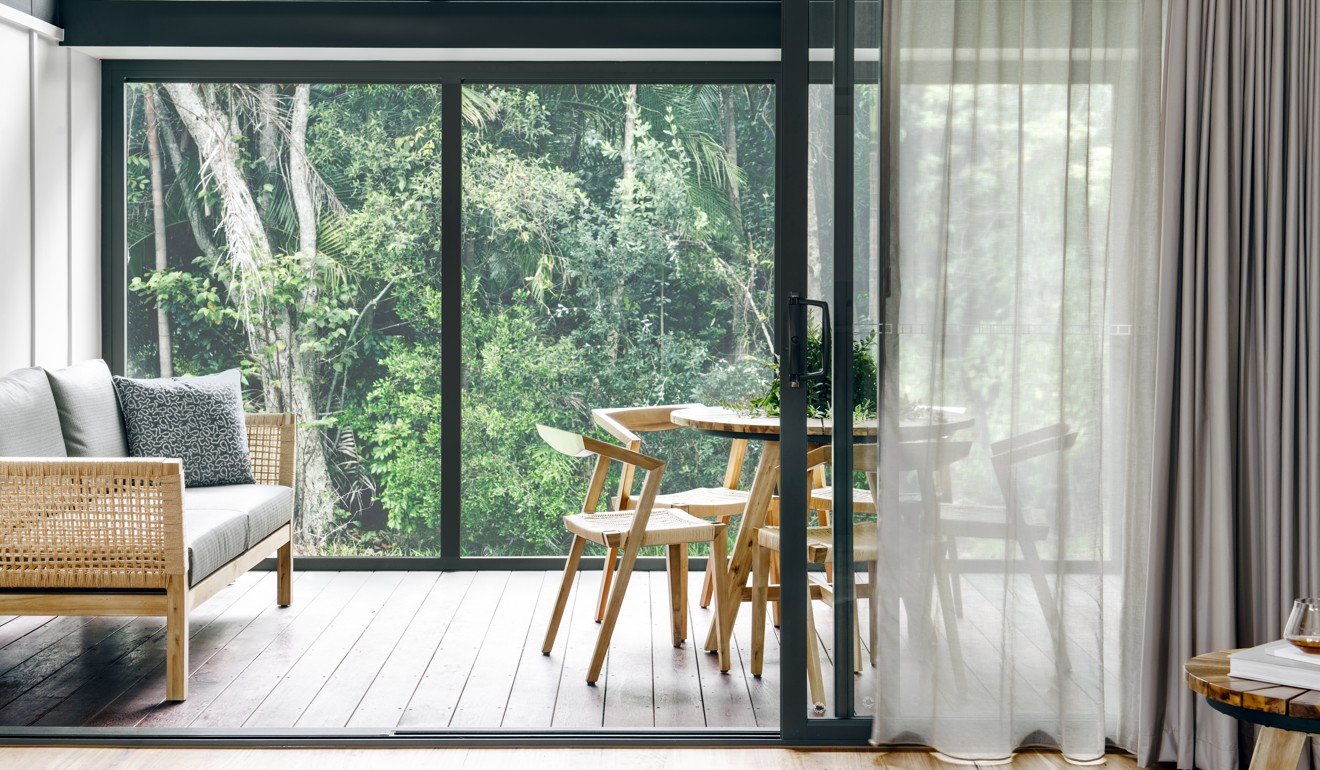 And the villas? The eight villa categories range in size from the two-person Botanica Studio (30 square metres) to the two-bed­room, five-person Deluxe Villa (111 square metres). Options include Lagoon-Edge and Dunal locales, kitchen facilities and private bathhouses – a semi-enclosed part of the veranda containing an egg-shaped tub.
Elements opened in 2016, so the villas still look and feel stylish, with their natural tones and mod-cons that are still relatively … err … mod, but if it's "new" you're after, 99 two-bedroom, two-bathroom rainforest villas have only just opened. They're a little further back from the beach and each features timber decking, a fireplace and a bathhouse.
What else is there? Well, for starters, there's a lagoon-shaped infinity pool surrounded by day beds and circular loungers that swing out over the water. There is a kid-free end, but the more child averse can take a dip in the new adults-only pool, which features a swim-up cocktail and juice bar, as well as a kitchen that whips up some mean Mexican fare.
Complimentary sunrise yoga classes overlooking the beach can be followed by treatments at the Osprey Spa. During the summer (theirs, not ours), DJs man the turntables at the upbeat Beach Club – a relaxation area with a drinks van.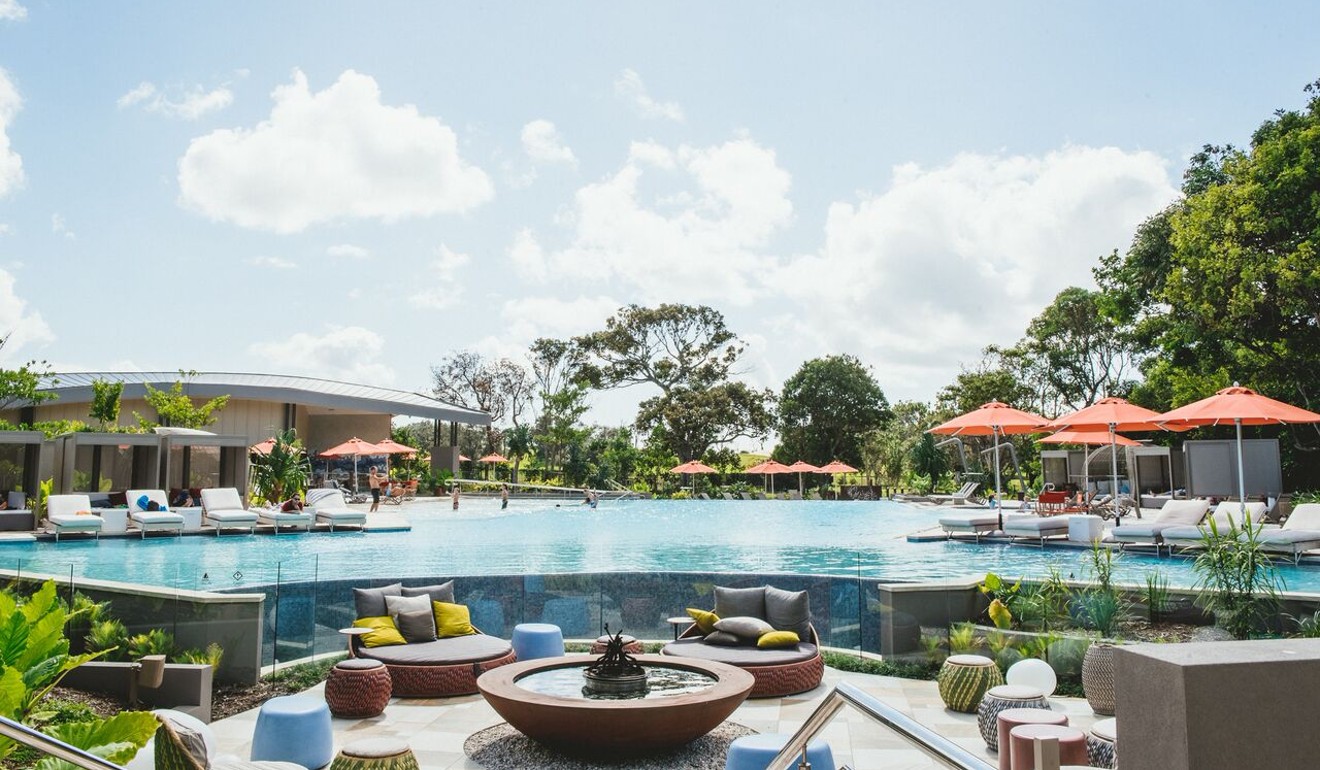 What is there to eat? Next to the swimming pool, behind floor-to-ceiling windows, diners at all-day restaurant Graze are served farm-to-table cuisine made from local ingredients – Moreton Bay bugs with burnt pineapple, betel leaves and roasted chilli and lime, for example.
The poolside's Barefoot Kiosk delivers smoothies made from plums plucked in Kakadu, in Australia's Northern Territory, and poke bowls laden with fresh tuna, edamame and avocado direct to recliner. The rustic fire pit at the end of the main pool is Sundowner Central on Friday evenings.
What's going on locally? A 165km drive south of Brisbane, Byron Bay is one of Australia's archetypal beach locations, its laid-back approach legendary. Visitors swim, surf or kayak, browse the boutiques and take day trips to small hinterland towns such as Bangalow. In December, the Byron Bay Solar Train – a retrofitted pair of 1940s carriages – began a scenic 3km, 10-minute shuttle service between North Beach Station, next to the resort, and the Byron Beach platform, in the centre of town.
What's the damage? Rates start at A$365 (US$260); A$395; and A$565 per night for studio, one-bedroom and two-bedroom villas, respectively, including tax but excluding breakfast.
Getting there
Cathay Pacific and Qantas fly direct from Hong Kong to Brisbane.