I have my room key, Wi-fi password and a complimentary Vilnius guide. "Anything else?" inquires the recep­tion­ist.
I ask whether it's OK to drink the tap water. "Of course you can. I'll email you a research paper on groundwater quality in urban Lithuania if you're interested."
I've been in town for only a few hours but Vilnius appears to have more in common with Scandinavia than the Soviet Union, its former occupier. An academic air pervades the city, which isn't surprising as there seems to be a university campus on every corner.
What to eat in Siem Reap: 5 Cambodian dishes to try on your travels
The medieval Old Town is one of Eastern Europe's largest and visitors have little reason to leave the Unesco-designated neighbour­hood for the entirety of their stay.
Ground zero for tourists is Cathedral Square, a sweeping plaza where skateboarders swerve around sightseers taking selfies in front of a giant statue of Grand Duke Gediminas, the 14th-century founder of Vilnius.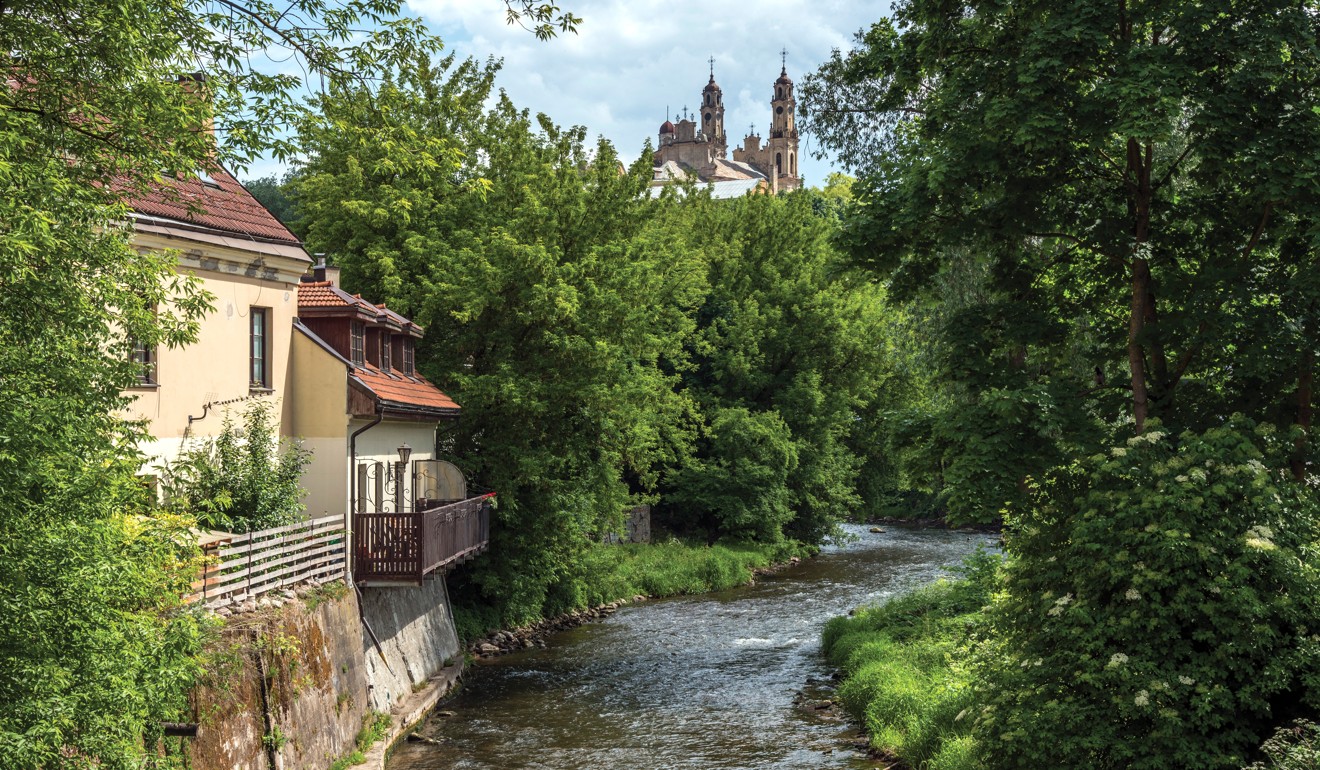 The neoclassical cathedral has been in the wars. In Soviet times, it was used as a warehouse and a car repair shop, its rooftop sculptures of saints toppled and destroyed. Nearby, the main thoroughfare, Pilies Street, has the feel of a film set. Baroque facades are brightened with hanging flower baskets or a fresh coat of paint and the churches look almost edible.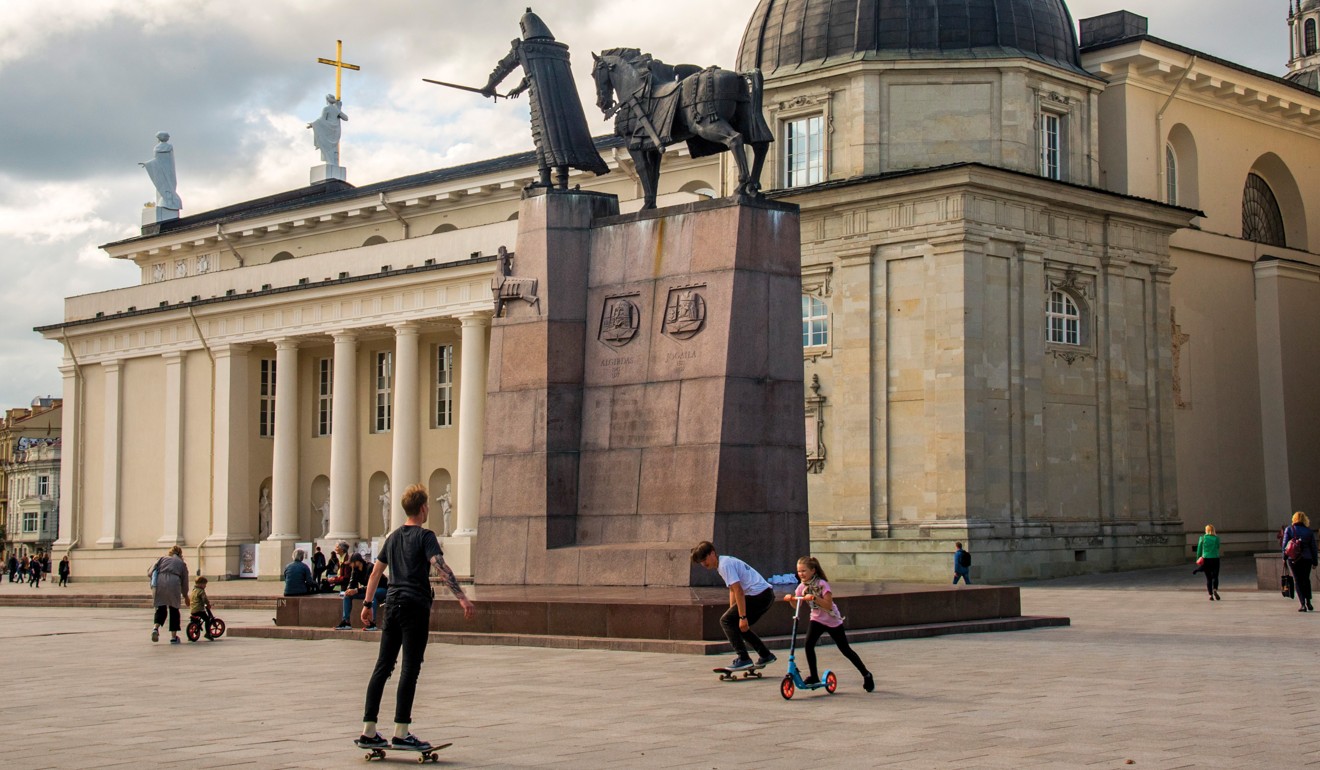 At the tourist office, a woman gestures to a visitor that she doesn't speak any Russian.
"It was dropped from the curri­culum during the 1990s, when emotions were high," she tells me later, in flawless English. "But you would be amazed how many people still ask us whether Lithuania is part of Russia."
I feign outrage on her behalf and accept a bundle of pamphlets with a hearty "aciu" – a word I'm unable to say without grinning like an idiot. This Lithuanian word for "thank you" sounds identical to a sneeze. Achoo!
5 beautiful Malaysian islands that offer travellers a slice of paradise
Keep within the confines of the Old Town and it's easy to believe all is well in the Baltic state. Stylish 20-some­things gossip in cafes and bars with names like Small Talk, Cozy and Selfiecide Bar.
There's a palpable sense of get up and go – which is exactly what many of the young punters will soon be doing. Britain is the top emigration destination for Lithuanians. For now.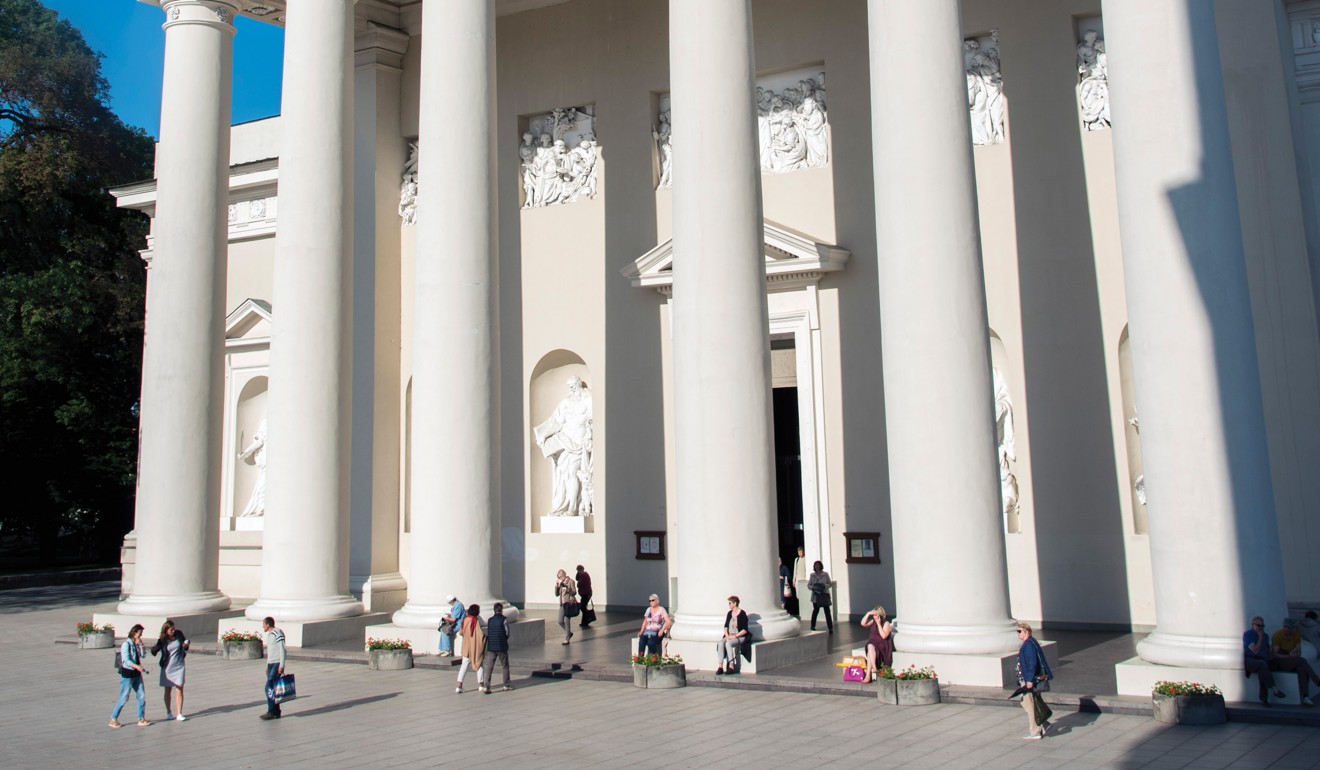 "Baroqued out" after a morning spent inspecting church interiors, university court­yards and medieval must-sees, I ven­ture beyond the sugar-coated city centre to photograph street art in an edgy district near the railway station. It's a stark reminder that the affluent heart of Vilnius isn't representative of the country, or even the rest of the capital.
5 of Taipei's most unexpected surprises for the adventurous traveller
According to a 2017 World Health Organisation report, Lithuanians are the world's heaviest consumers of alcohol, and on the fringes of the Old Town, groups of ruddy-faced residents queue up at recyc­ling centres to redeem a few cents for their (numerous) empty beer bottles.
Older residents often lack the English proficiency and know-how to find jobs in an economy driven by tourism, tech and international trade. Lithuania's suicide rates are the highest in Europe.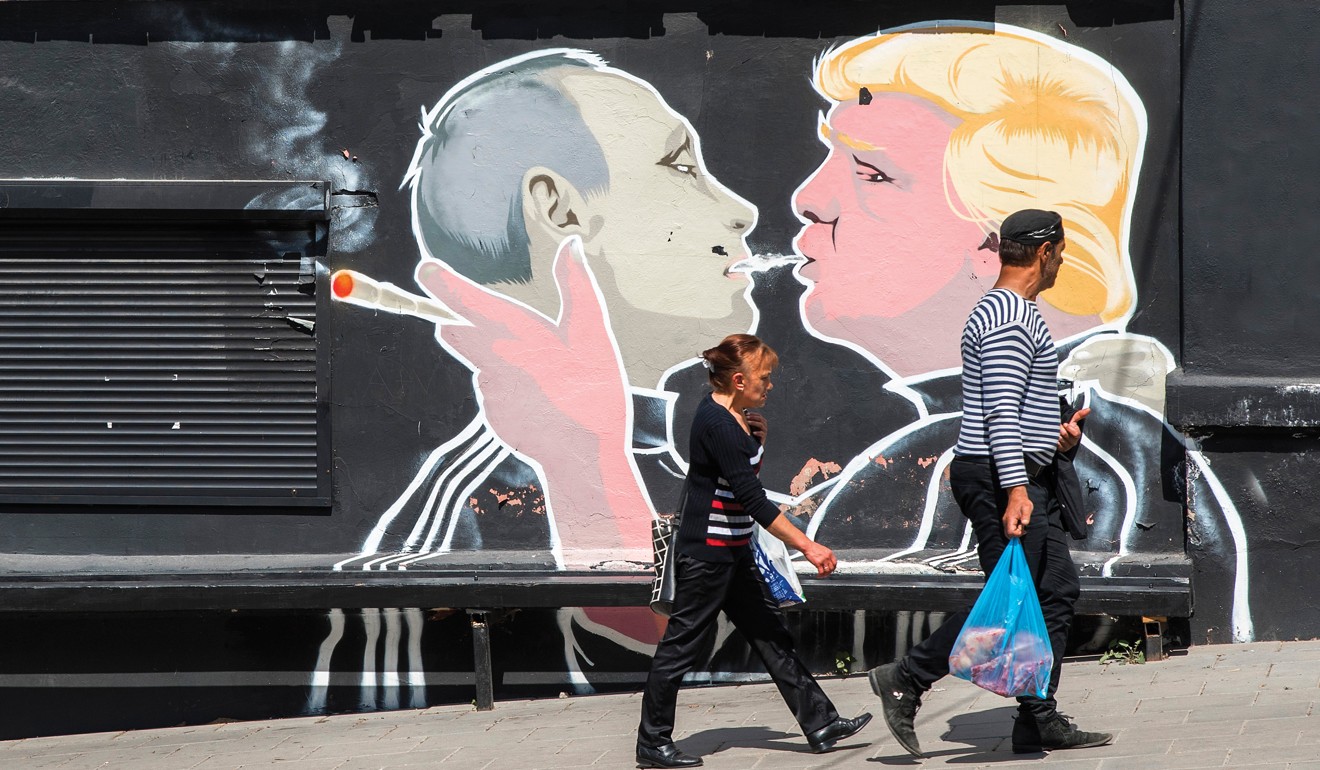 Sticking with the bohemian theme, I head across the Vilnia River to the district of Užupis, which appropriately enough means "the other side of the river."
Once a thriving Jewish area, Užupis was a rough, tough neighbourhood in 1997 when "President" Romas Lileikis and a merry band of artists, poets, musicians and filmmakers decided to break away from Lithuania.
Have smartwatch, speaker and drone, will travel: the best hiking tech for you
The self-proclaimed Republic of Užupis has a constitution, a flag, a national anthem, a currency and an 11-man army. The state within a state has become such a desirable place to live that property prices are rising. Even utopian societies have problems with housing bubbles, it would seem. Coffee and cake are still affordable, though, and visitors are welcomed into the secessionist suburb's cafes, although it's probably unwise to ask locals if Užupis is part of Russia.
When it comes to Euro sightseeing destinations, Vilnius might not roll off the tongue like Barcelona, Paris or London but that could be about to change after a recent international advertising campaign referred to the city as the "G-spot of Europe". Not everyone in high places approved, particularly with a papal visit looming.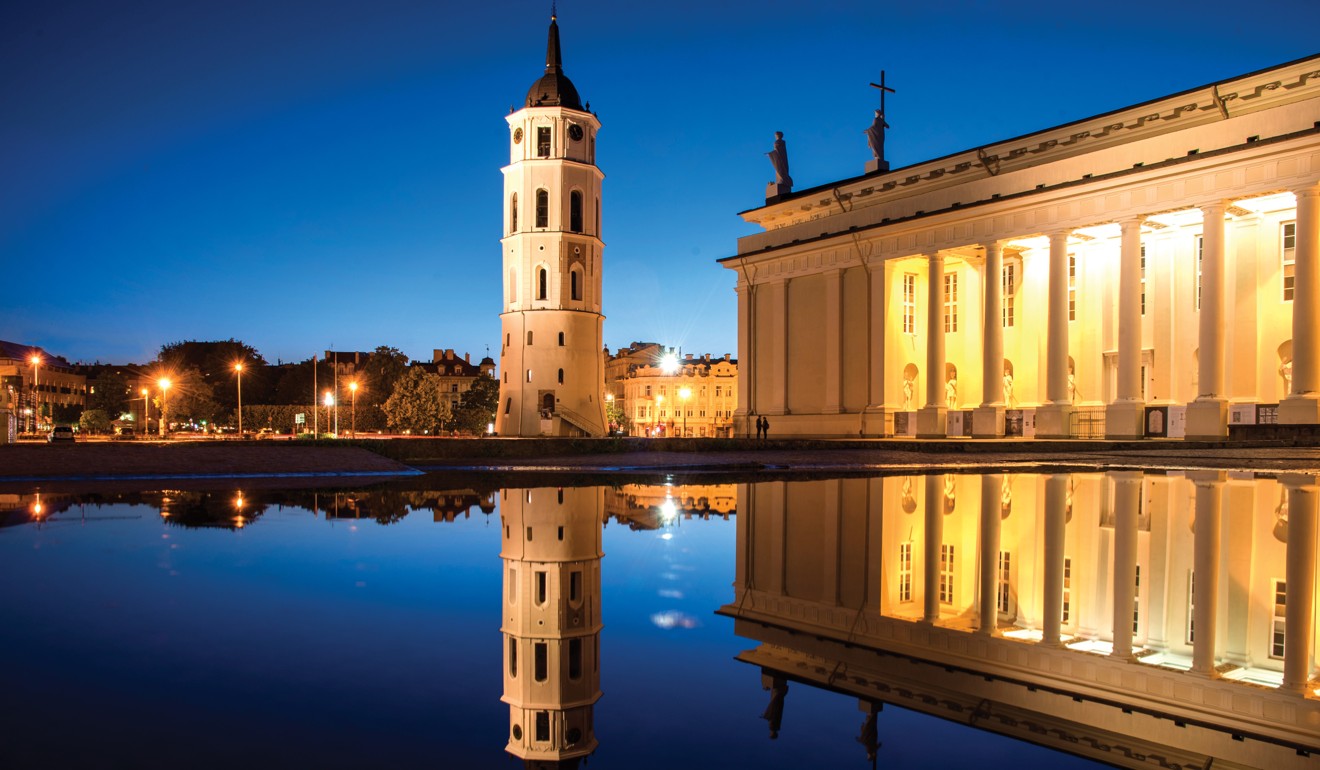 There were also fears that the cheeky tag­line, "Nobody knows where it is, but when you find it – it's amazing" might result in Vilnius becoming associated with sex tourism. But at least it got people talking about the underrated European Union member state for a few days.
­Then, just as the clamour died down, Lithuania started trending again. United States retail giant Walmart's decision to sell T-shirts adorned with the Soviet hammer and sickle emblem caused anger throughout the Baltic states and there were calls for the line to be discontinued.
The offending items were duly removed but it didn't end there as a Twitter spat with Russia ensued. Still, life used to be much worse.
Housed in what was the Lithuanian headquarters of the KGB until the early 1990s, the Museum of Occupations and Freedom Fights documents the repression of Lithuanian citizens under Soviet rule.
20 restaurants top chefs go to when they eat out in London
It all begins harmlessly enough with displays of military uniforms and miscellaneous memorabilia, such as letters to loved ones.
After the Nazis and Soviets signed a secret pact of non-aggression that led to a carve-up of the Baltic states in 1939, things didn't end well for Lithuanians. Dazed visitors make their way into a dank basement lined with bare cells, some padded, others too small to sit down in. The DIY tour finishes in the execution chamber, where the acts of brutality require little imagination, particularly as bullet holes still scar the walls.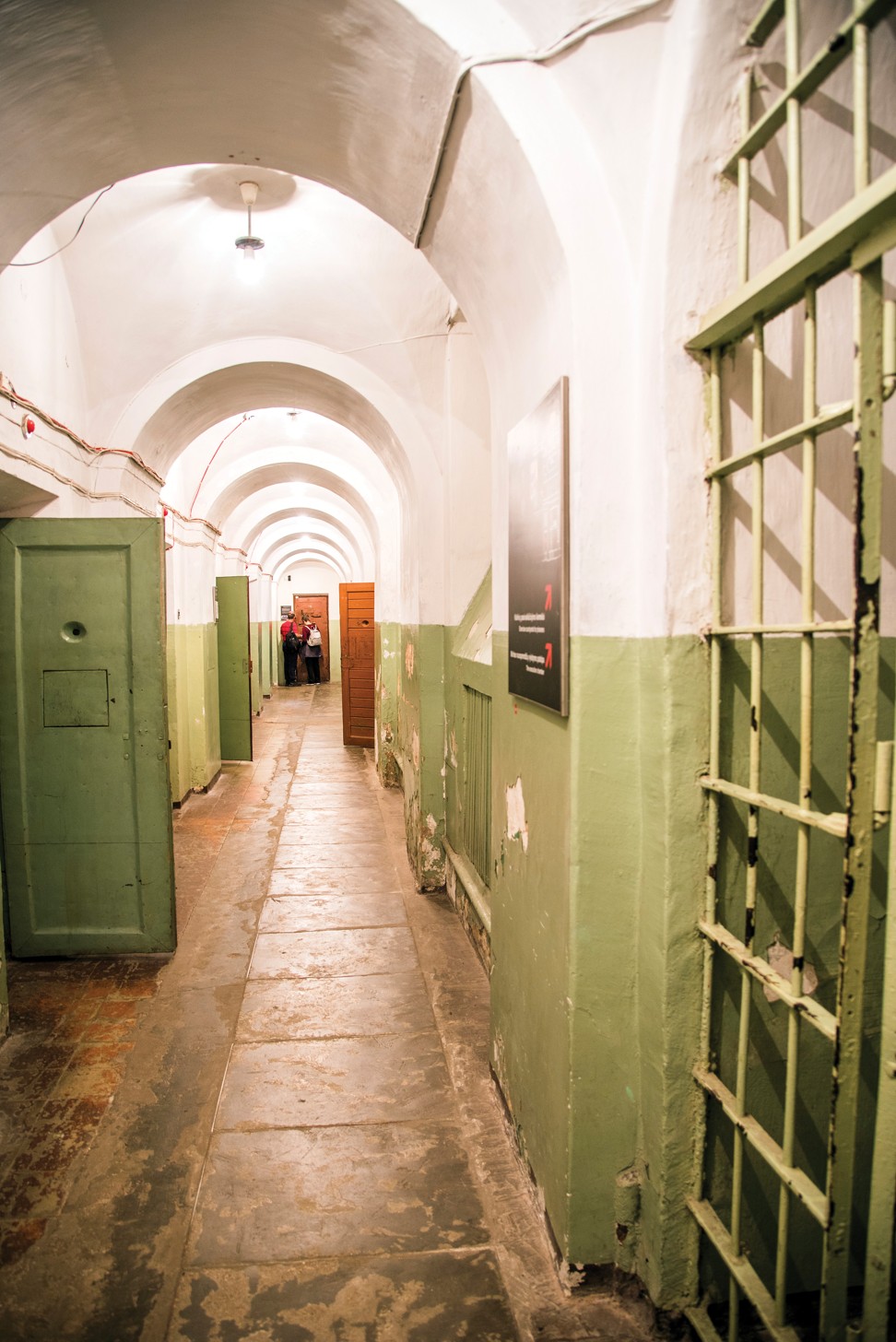 The atrocities inflicted on Lithuania for most of the 20th century help to explain why independence and freedom mean so much to its people. Impatient for change, it was the first Soviet republic to break free. In January 1991, thousands of courageous citizens sang, prayed and formed a human shield around the Supreme Council building while surrounded by tanks.
All of which makes the current state of affairs at Gediminas Hill slightly embarrassing. The grassy hummock, topped by a red-brick tower, is all that remains of an ancient system of fortifi­cations dating back to the founding of Vilnius. The tower, or castle, is a symbol of the city and source of great national pride. At least it was.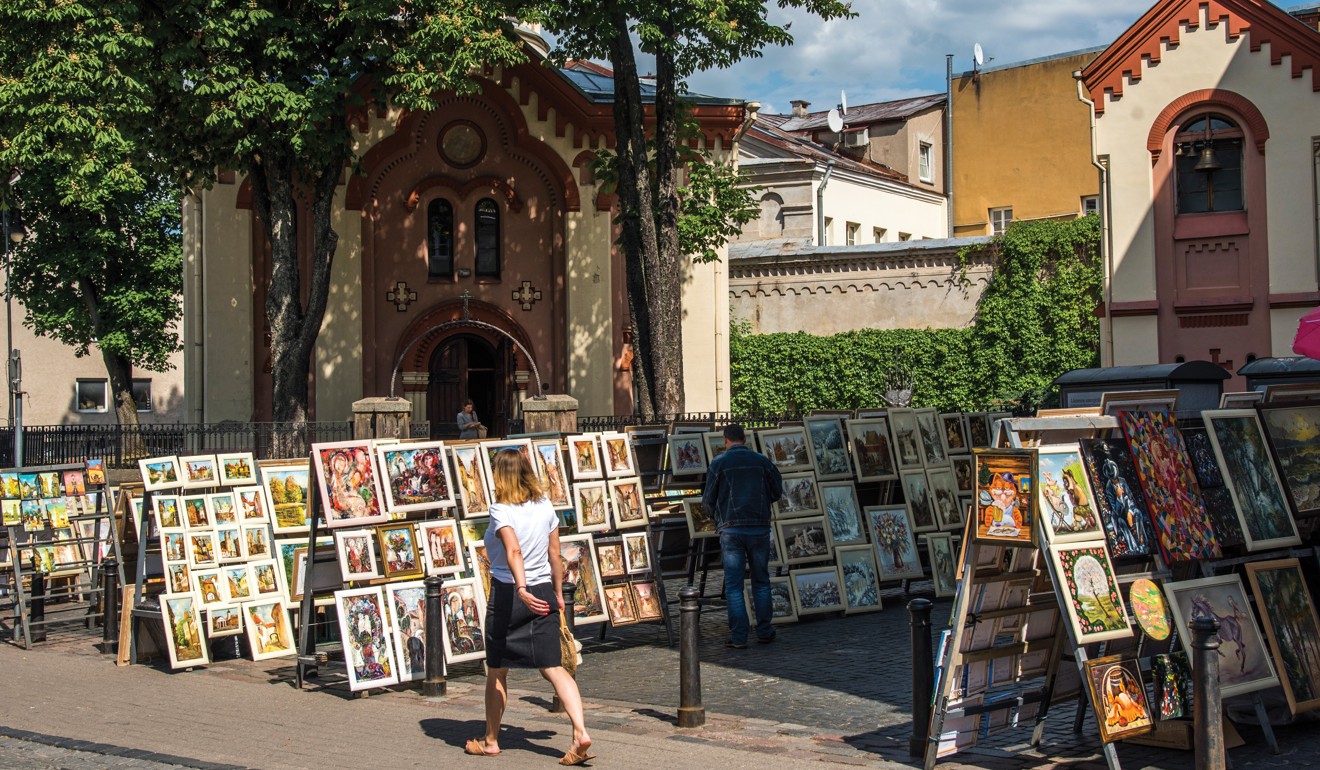 In 2012, civic leaders decided to chop down all the trees on Gediminas Hill as they were thought to have unstable roots. Without the trees, though, it was the hill that became unstable. Frequent rainstorms caused landslides leaving authorities with little choice but to close the much-loved land­mark while stabilisation work took place. The site is open again but a couple of heavy downpours could send the civil engineers back to square one.
Ironically, some linguists believe Lietuva (Lithuania) is derived from the word lietus, meaning "land of rain". It's not a phrase that's likely to catch on with the tourist office. No wonder they went with the G-Spot.
Getting there
Finnair, SAS and Turkish Airlines offer connecting flights from Hong Kong to Vilnius.