Hotel hygiene: there are reality shows and Reddit threads devoted to the sometimes unsanitary topic, but few have shone the black light on some of the world's best known names in hospitality. Until now.
On November 14, a blogger who goes by the name Huazong uploaded an 11-minute video to Chinese social media platform Weibo, exposing crimes against cleaning performed by housekeeping teams at 14 luxury hotels in China. Hidden-camera footage reportedly reveals the horrifying habits of staff at Bulgari, Hilton, Hyatt, Marriott, The Ritz-Carlton and Shangri-La properties, including use of the same sponge to wipe down drinking cups and the toilet seat, and the washing of bathroom surfaces with guests' towels.
The video has had more than 35 million plays and has elicited apologies from the likes of Waldorf Astoria Shanghai on the Bund, a Hilton-owned hotel where rooms cost upwards of US$250; Shangri-La Hotel Fuzhou, in the capital of Fujian province; and the Sheraton Guiyang Hotel, in the provincial capital of Guizhou. The US$317 per night Park Hyatt Beijing acknowledged that its cleaners had "starred" in the secretly filmed footage, but stated that what was caught on camera had been an isolated incident.
Incidentally, all of the aforementioned properties enjoy largely "Excellent" or "Very good" reviews on TripAdvisor, a notable exception being a recent appraisal of the Park Hyatt Beijing: "I have stayed here several times and this was the worst experience. I understand renovation has been going on, but flies in toilet? Fly bodies on toilet floor the next day?"
The exposé comes almost a year after three five-star hotels in Harbin, in northern China's Heilongjiang province, were punished by the city's health department for a lack of cleanliness. Undercover filming by a Pear Video reporter had shown cleaners at properties operated by international chains Kempinski, Shangri-La and Sheraton using the same brushes on the toilets, bathtubs, cups and other surfaces.
According to digital publication Jing Travel, the recent footage "calls into question whether or not a real 'five-star' hotel experience is available in China". After all, basic cleanliness should be a given in any luxury property, regardless of its location. What is perhaps more worrying for the international brands concerned is the damage Huazong's hidden cameras could do to their reputations, particularly at a time when Chinese tourists are growing in number and influence, both at home and abroad.
Some comfort could be taken from the fact that not a single property in China featured on TripAdvisor's list of the world's worst hotels, which was released earlier this year. Still, it might be worth carrying hand sanitiser with you next time you check-in on the mainland ...
---
'Overtourism' shortlisted by Oxford Dictionaries as one of the words of the year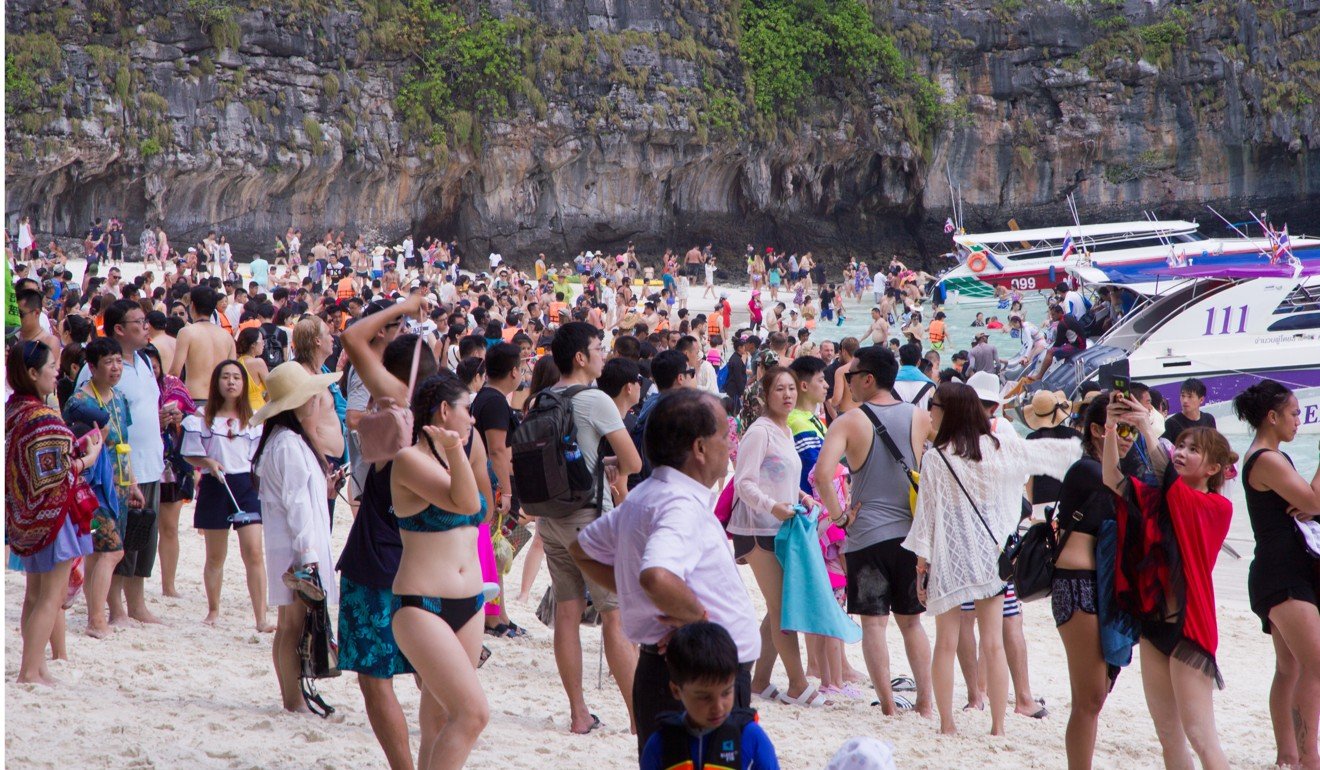 It has been a big year for overtourism. Not only have destinations from Boracay to Maya Bay buckled under the weight of too many visitors, but the expression itself has gone from relative obscurity to ubiquity, as the concept it describes becomes an ever more pressing issue.
And although it was not selected as word of the year by arbiter of the English language Oxford Dictionaries (that honour was reserved for "toxic"), the fact that "overtourism" was shortlisted shows its growing importance. Unfortunately, the company it kept on the shortlist – "gaslighting", a form of psychological abuse; "incel", which is an abbreviation of "involuntary celibate" and describes an angst-ridden member of an online subculture; and "gammon", referring to the pink hue that older, middle-class white males turn when expressing extreme political opinions – does not paint the past 12 months in the kindest of lights.
Here's hoping for a better 2019.
---
Bali's plastic beaches are back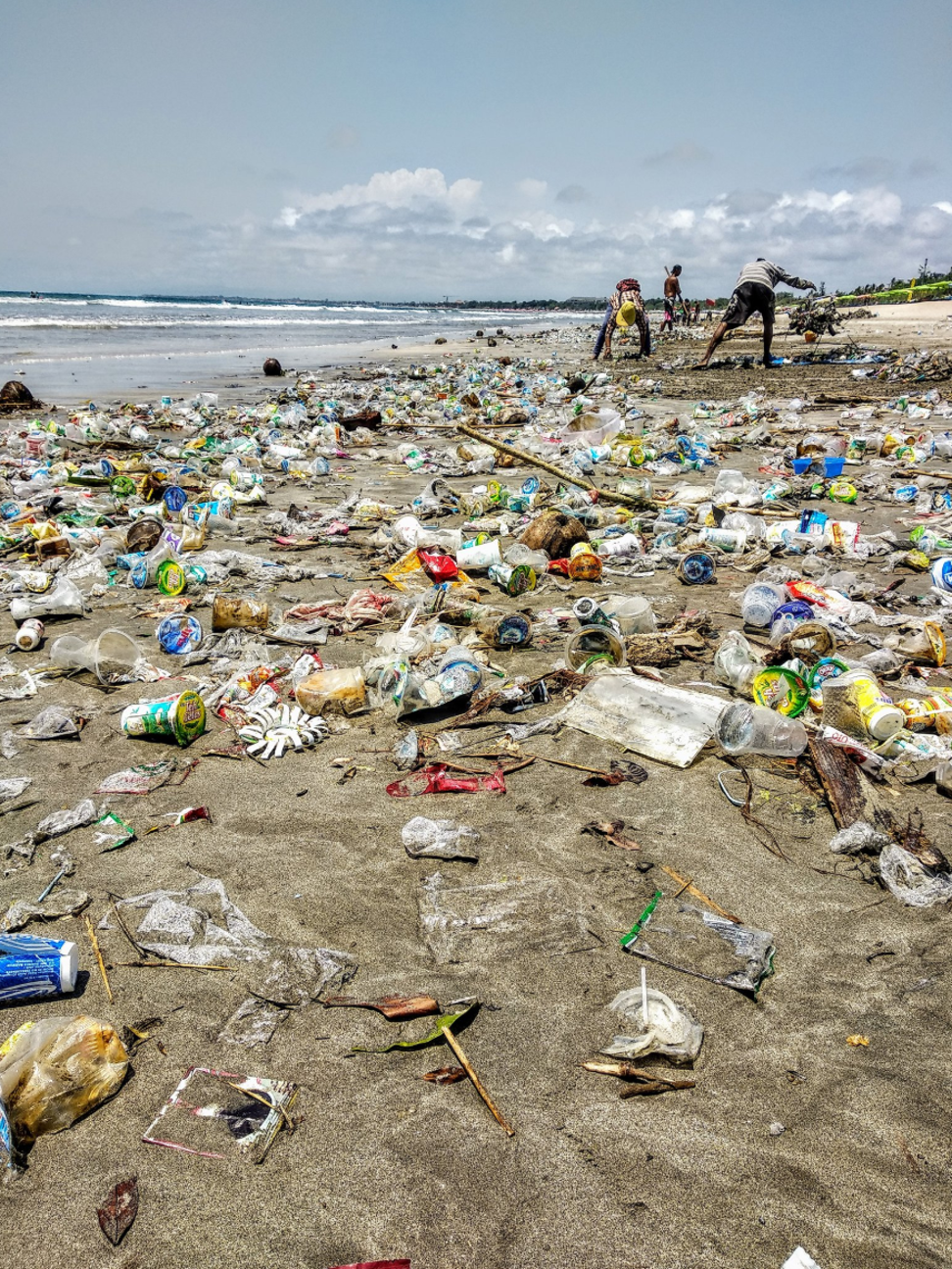 It is wet season on the Indonesian island of Bali, which, in this day and age, means two things: daily downpours and rubbish-strewn beaches.
Last December, the Island of the Gods started making headlines for what became known as a "garbage emergency", after swollen rivers and monsoon tides and winds washed plastic waste up along the coast. And it is happening again.
Images of beaches covered in single-use plastic bottles, cups, instant-noodle containers and crisp packets, among countless other items of rubbish, have begun to appear on social media, and the build-up is only likely to worsen as the season continues. If there were any need for a reminder to reduce the amount of plastic we use, these pictures should do the trick.