When a global survey spotlighted Peckham as one of the coolest places on the planet in September, the reaction from the south London 'hood's 70,000 residents was a predictably ironic shrug: "What took you so long, man?"
The rash of hipster locales that is Peckham 2018 has an unlikely forebear. At the turn of the millennium, Will Alsop – the grown-up enfant terrible of British architec­ture and, as one interviewer decorously put it, "obviously not a man familiar with gyms" – came up with a joyously surreal creation that he envisaged as Peckham's public library. Clad in pre-patinated copper, shaped like an inverted capital L, it was a building that shouted: "This ain't a pile of fusty old books and stuff, it's somewhere to hang, learn and have fun."
Opened in March 2000 and showered with unstinting praise, the library continues to act as a beacon for Pecknarm, as the area is nicknamed with cautious affection. (The "narm" is a reference to Vietnam, and is added to reflect Peckham's now fading reputation for crime and gang violence.)
If Alsop's library set the new template, Frank's Café (star dish: roasted cauliflower, zhug, pitta), on Rye Lane, provided the gold standard for the Peckham renaissance. Open every summer, it occupies the top floor of a former multistorey car park, welcoming children and dogs with alacrity, and staff hand out blankets on chillier evenings.
The six storeys beneath Frank's host Peckham Levels, which are open year-round: a galli­maufry of international cuisine (mezze platters, Hawaiian poke, vegan pizza), a yoga centre, art and ceramics studios and Ghost Notes, a live-music bar. Tickets for the latest Hollywood releases and independent films at the ground-floor Peckhamplex cost a mere £4.99 (US$6.40), less than half the price of cinema admission in London's West End. All in all, perhaps the absolute best use of a used car park anywhere, ever.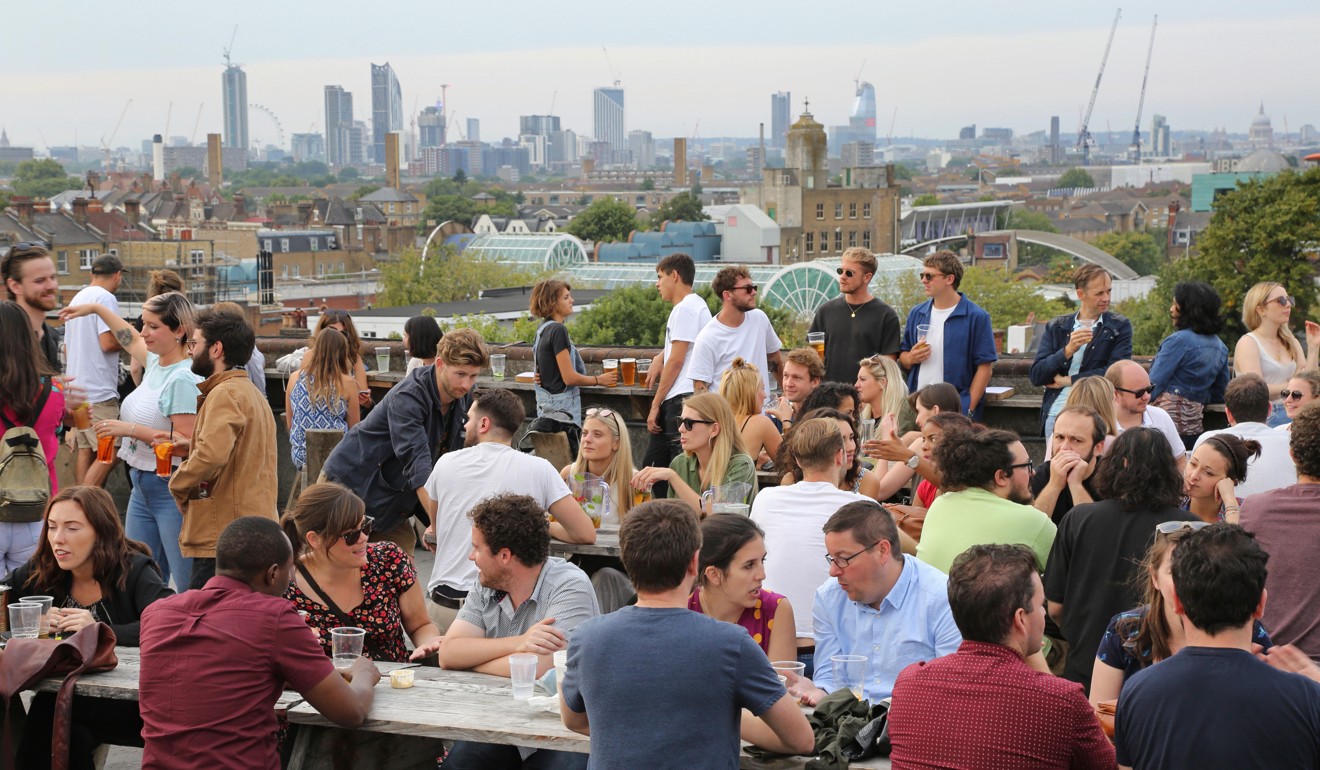 "There's one word to explain what's happened in Peckham – multiculturalism," says Russ Willey, who edited Brewer's Dictionary of London Phrase & Fable and traces his London roots to an 18th-century Oxford Street innkeeper. "As well as its direct effect of introducing a colourful mix of people – with their different lifestyles, foods, music and other arts – multiculturalism tends to have an indirect consequence: lower property prices, which means younger residents.
"And it's not just the homes that are more reasonably priced in a place like Peckham. Studios for artists, sculptors, music producers and video makers are affordable, too. Same applies to arts venues like independent galleries and performance spaces."
It was just such a vibe that drew 30-year-old Megan Rodger, a designer for Public Health England, to live in Peckham in 2014.
"There's an amazing fusion of Afro-Caribbean and Nigerian communities with Camberwell and Peckham old boys, and students mixed with creative industry young professionals," she says. "There's a slight sadness among the original residents that things are changing, though acceptance is part of that change.
"Essentially, Peckham has great places for every type of cuisine – gotta love the Kurdish at Yadas, on Rye Lane – though they can be a little rough and ready, and the nightlife is buzzy."
With traditional British pubs closing down at the rate of 900 a year, The Prince of Peckham, on Clayton Road, is a good deed shining in a naughty – yet increasingly boring and abstemious – world, and a social fulcrum for the entire neighbourhood.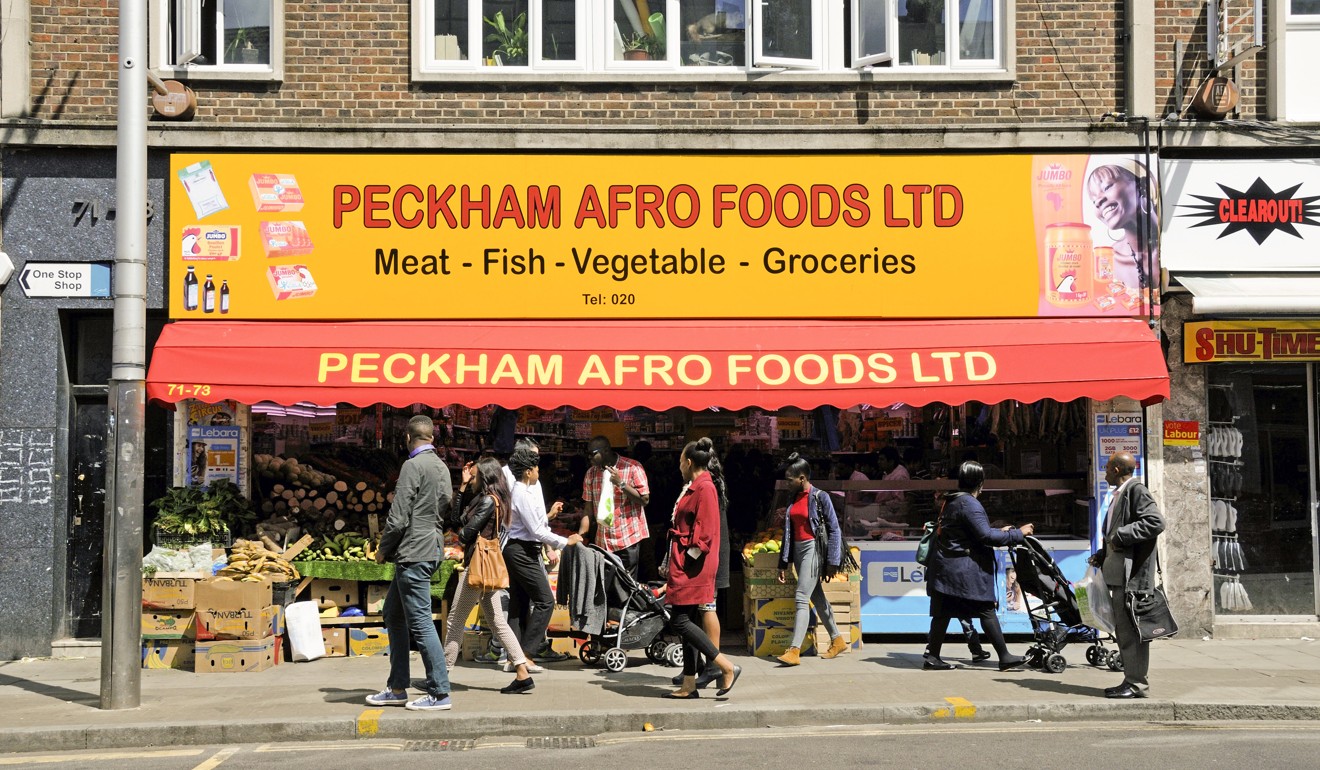 "The pub used to be the Clayton Arms, but we rebranded when I took over last year," says landlord Clement Ogbonnaya. "It's really a melting pot now, you get everybody from all levels of the Peckham community coming in. I'm obsessed with pubs: both the buildings themselves and their community impor­tance. There's nothing like going down the road and dropping into a pub to have a drink and a good time."

Rather than pub standards like toad-in-the-hole or shepherd's pie, the Prince serves halloumi and jerk chicken, and there's a heroic range of cocktails backing up beers from Brixton Brewery, which is just down the road.
Another revamped pub, the Victoria Inn, has made the leap from 1878 boozer to 2018 boutique hotel with a certain piquancy. Young executives and the more adventurous sort of tourist bed down in its 15 Scandi-style rooms, sallying downstairs to sample the dozen or so beers in a bar whose solid oak floor and exposed-brick walls are redolent of heritage.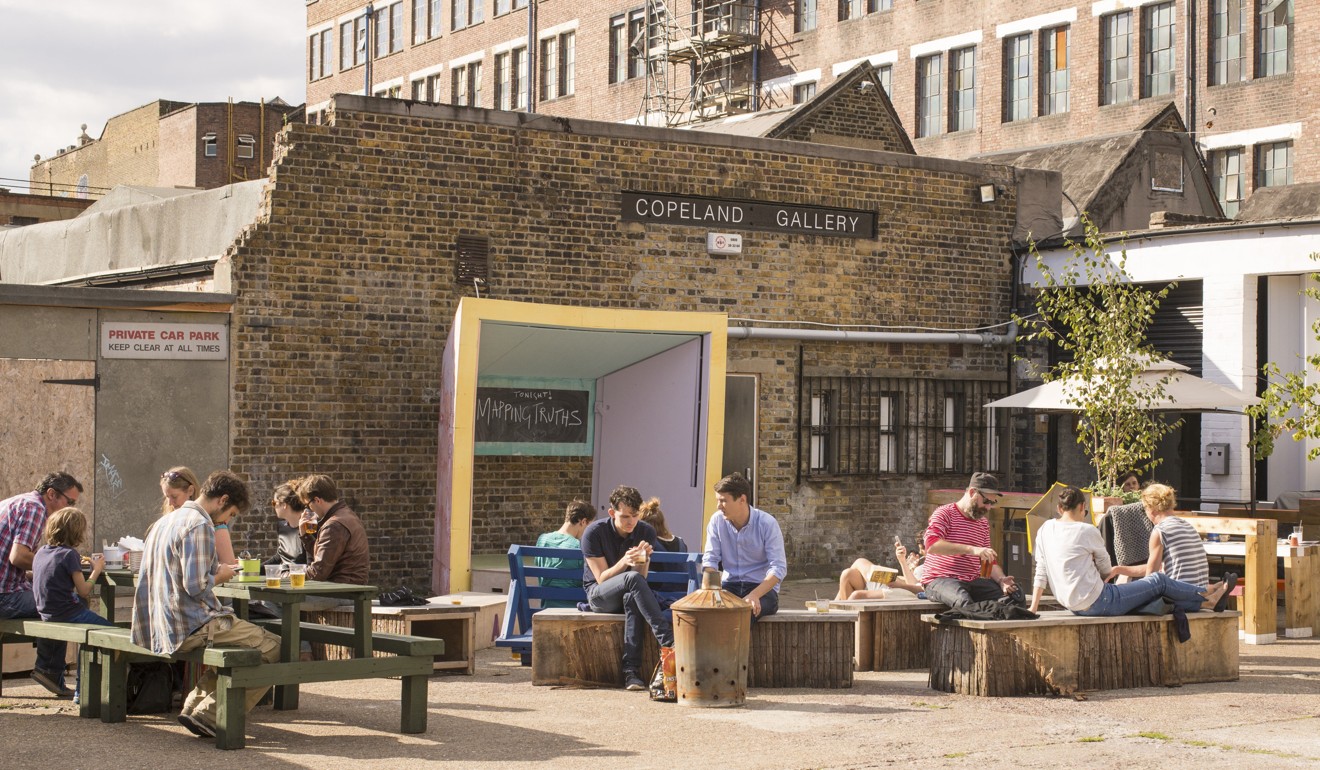 Peckham – once upon a time a village whose market gardens helped feed the capital, later a popular retreat for wealthy Londoners, come the 1970s one of the grittiest suburbs in the country, blighted by poverty and unemployment – is not all gustatory browsing and sluicing nowadays. A former cricket bat factory has been converted into the CLF Art Café, a venue for drama and live gigs; Rye Wax stocks a selection of comics, second-hand books and vinyl records that needs a far more exuberant adjective than "eclectic".
The whiter-than-white walls and skylights of the Copeland Gallery nurture some of the capital's most arresting art expos, while potential potters are made welcome at The Kiln Rooms. The South London Gallery – established in 1891 – may be more than a century old but it curates some very modern artworks, while Blenheim Forge (sheltering under the arches of Peckham Rye station) puts the art in artisan with its – let's go for the obvious metaphor – cutting-edge kitchen knives, which are crafted on site by a trio of self-taught blade­smiths.
The knives typically take up to a fortnight to manufac­ture, and have garnered a league of fans around the world.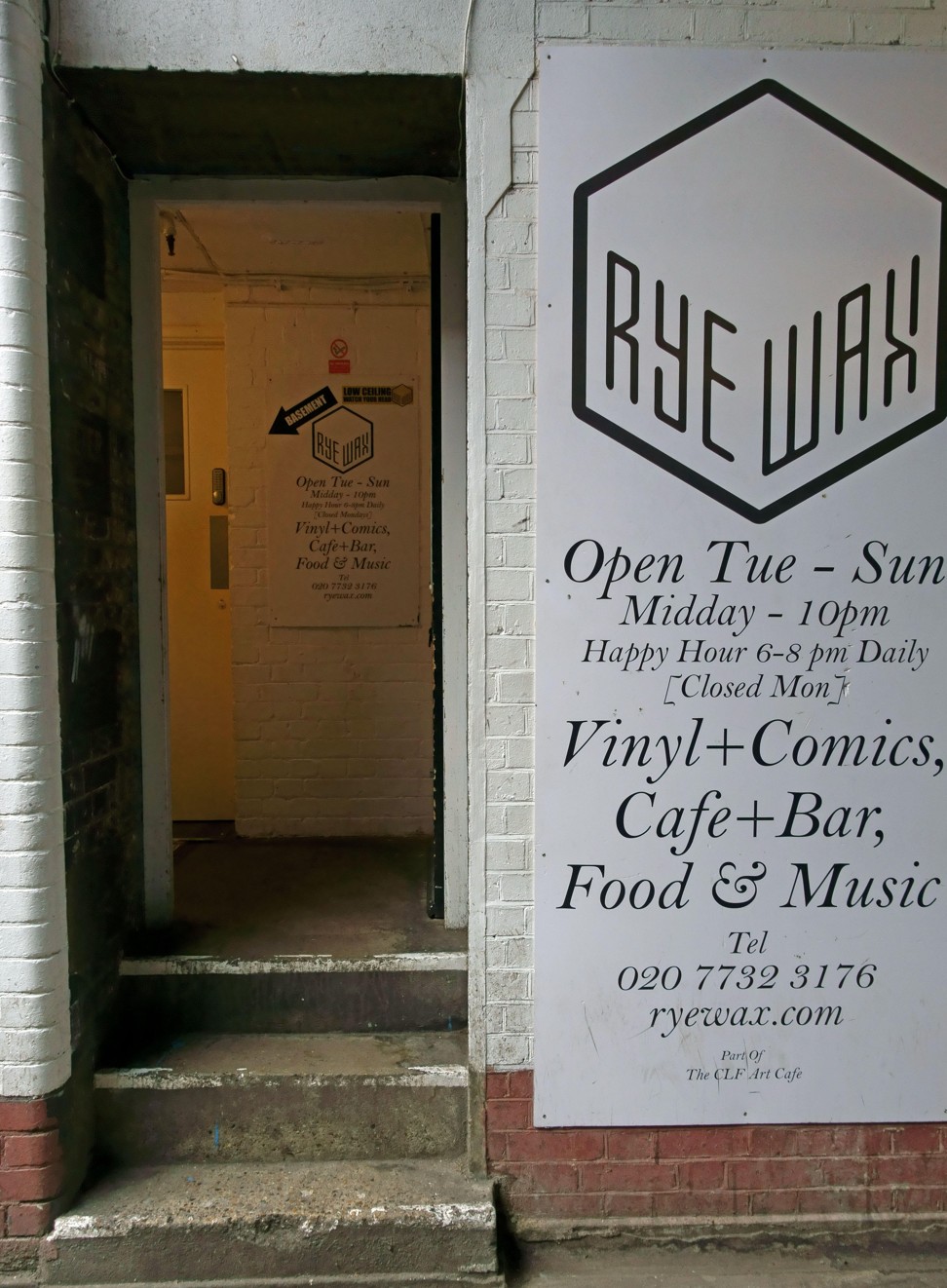 Best of all for visitors daunted by the prospect of spending hours getting about between London's major sights – Bridge, Dungeon, Eye, Tower of – Peckham is a one-stop shop, easily navigable on foot and a ladies-and-gentrified snapshot of The City Formerly Known as The Smoke. The area is ripe Airbnb territory, and budget travellers can dine at places like Ganapati (South Indian) and Persepolis (Persian) for less than £8 a head.
As a lifelong resident, "Prince" Ogbonnaya has witnessed Peckham's makeover from backwater to hipster haven first hand. "Growing up here, I remember many people used to be ashamed they lived in Peckham. But it's literally just spun on a sixpence.
"Now, when people say 'I'm from Peckham', they say it with such gusto, such impact. Peckham pride, that's what it is."
Getting there
British Airways, Cathay Pacific and Virgin Atlantic fly direct from Hong Kong to London.