India's Andaman and Nicobar Islands, an archipelago of emerald jewels shining in the Bay of Bengal, are known for their sun-bleached sands, for their thriving coral ecosystems and for being home to some of the world's most isolated peoples, including the indigenous inhabitants of North Sentinel Island, the Sentinelese.
Not known for offering visitors – who are infrequent and always unsolicited – a particularly warm welcome, the tribe has achieved notoriety for the killing of John Allen Chau, an American missionary who first set foot on Sentinelese soil on November 15 and was shot by arrows in the days that followed. In his fatal efforts to "bring the gospel of Jesus" to the tribe, as Mat Staver, founder of a Christian tour programme completed by Chau in 2015, told Associated Press, the intrepid evangelist put not only himself but also the island's inhabitants in grave danger. And although Chau was proselytising, herein lies the problem at the heart of "tribal tourism", an often exploitative and, at worst, perilous indulgence of our fascination with "the other".
Tribal tourism is best described as visiting a place to meet or observe its indigenous populations for recreational, rather than anthropological, reasons. For some, it is motivated by a desire to educate themselves in the many ways of the world; for others it offers the guarantee of an "authentic experience", one that carries serious social media showboating potential; and for yet others it sates a purely voyeuristic urge. Regardless of the impulse that drives it, tribal tourism is rife in the Andamans.
Of the four remaining indigenous Andaman tribes – the Great Andamanese, Jarawa, Onge and Sentinelese – human rights organisation Survival International has identified the Jarawa's situation as being the most precarious, largely because their territory is bisected by the Andaman Trunk Road (ATR), a 230km highway that connects Port Blair, the archipelago's capital, located on the east coast of the South Andaman Island, with Diglipur, on North Andaman Island. Since the route opened, the Jarawa have suffered a number of existential threats, including outbreaks of measles, encroachment onto their land and poaching of the game the tribe needs to survive.
In 2013, the ATR was closed by the Supreme Court of India, after video emerged of Jarawa women being forced to dance for tourists, as part of what Survival International calls "human safaris". The ruling was reversed just seven weeks later, when authorities promised that no tourist activity, other than passing along the road, would be tolerated.
Nevertheless, "the market in human safaris along the road is flourishing", says Survival International.
As the most isolated tribe in the world, very little is known about the Sentinelese, who are believed to have migrated from Africa as long as 60,000 years ago. What is certain is that they continue to resist all contact with outsiders, and they are wise to do so. Neighbouring tribes were wiped out after the 19th-century British colonisation of the region introduced diseases such as measles, influenza and syphilis, and fears that Chau might have exposed the islanders to an infection their immune systems are not equipped to fight are very real, highlighting the potential immediate human cost of tribal tourism.
Of course, when managed sensitively, encounters with indigenous communities can help facilitate cultural exchange, educate and even empower hosts and guests. But before you book yourself a seat on the next flight out to Port Blair's Veer Savarkar International Airport, Destinations Known entreats you to do your homework and ask yourself what will be gained from such an experience. If it is simply to satisfy curiosity, or worse, snap a selfie, stay at home, turn on the front-facing camera and take a good hard look at yourself – the tribespeople will be better off without you.
---
Bali resort bans mobile phones around the pool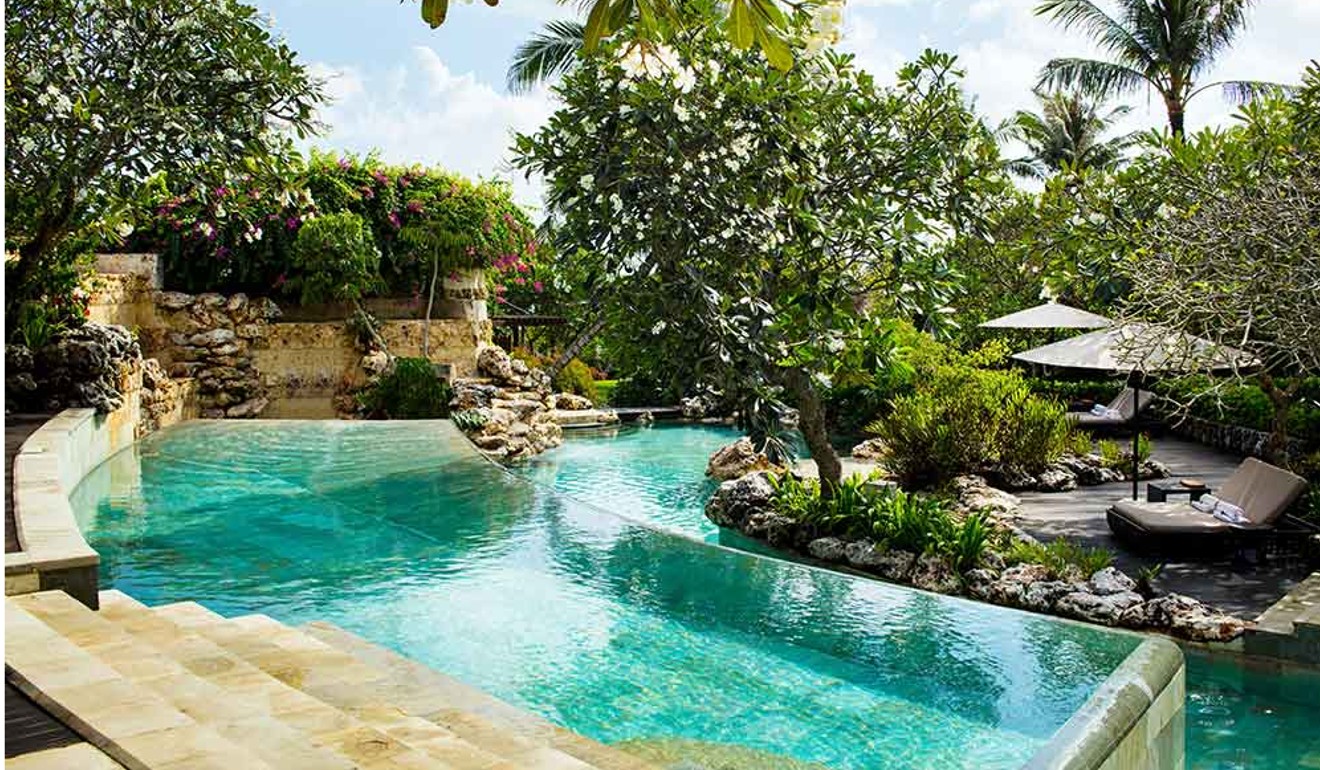 Those hoping to get away from it all on holiday should look no further than the Ayana Resort and Spa, in Bali, Indonesia – specifically to the property's River Pool between the hours of 9am and 5pm, when the use of "mobile phones, cameras, iPads, and any other electronic equipment is banned", according to the property's website.
The aim is "to create a place of tranquillity, where guests can truly relax and be 'in the moment'", something we should all agree is impossible in a world ruled by social media. After all, how many lazy poolside afternoons have been interrupted by the prancing and posing of aspiring influencers, trailed by their ever-patient partner-slash-photographers?
Here's to resort-wide boycotts of electrical devices or, better still, Instagram-only retreats that the rest of us know to avoid.
---
Bamboo Airways, Vietnam's newest airline ready for take off – almost
Described as a "startup carrier", Vietnam's newest airline, Bamboo Airways, is preparing to launch, with its maiden flight from the capital, Hanoi, to the coastal city of Quy Nhon. Tentatively scheduled for December 29, the inaugural journey has already had to be postponed while Bamboo awaits its air operator's certificate.
Vietnam is Asia's fastest growing tourist destination, and Bamboo's operators hope to cash in on the fact by operating a number of routes other airlines do not serve, including to destinations where parent company FLC Group owns hotels and golf courses.
"We will offer packages that no other airline can," chairman Trinh Van Quyet told Reuters.
That's if they ever get off the ground.