What is it? The 514-room Radisson Blu is part of a large resort complex situated in Ganh Dau, in the northwest corner of Vietnam's largest island, Phu Quoc.
Phu what? Phu ("foo", not "poo") Quoc is 574 square kilometres of relatively pristine tropical island – or relatively untapped tourism potential, depending on your outlook – in the Gulf of Thailand. It lies south of the Cambodian mainland, and is in fact far closer to Sihanoukville than to Ho Chi Minh City, from where most visitors fly in. Cambodia is clearly visible from one of the Radisson's beach loungers.
What else is there in Ganh Dau? This is Vinpearl country – as opposed to Vinpearl Land, the theme park (more on which later) – the Vietnamese-owned resort company operating the 1,000-room-plus VinOasis hotel, a theatre, a convention centre, a spa complex, a zoo/safari park and not one but two water parks, as well as the property managed by Rad Blu.
The area was like a ghost town when we visited, as everyone awaited the peak season (mid-November to March) and, perhaps most importantly, the completing of the paperwork that would allow the Corona casino – the only one in Vietnam that Vietnamese will be permitted to gamble in – to begin operations. Currently, the Corona, which is next door to the Rad Blu and can be reached by covered walkway, is due to open its swing doors on December 11.
Are there any villas at the hotel? There are – 10 of them (ranging from two- to six-bedroom), spread across the lawns in front of the main building and angled to best catch the epic sunsets this coast enjoys. They appear to be designed for visitors who like to put it all on show, though, as nothing but curtains shield what goes on inside from the prying eyes of guests strolling or cycling the pathways between beach and swimming pool. The rooms on the top floor of the main building, the eighth, are reserved for the Corona's high rollers.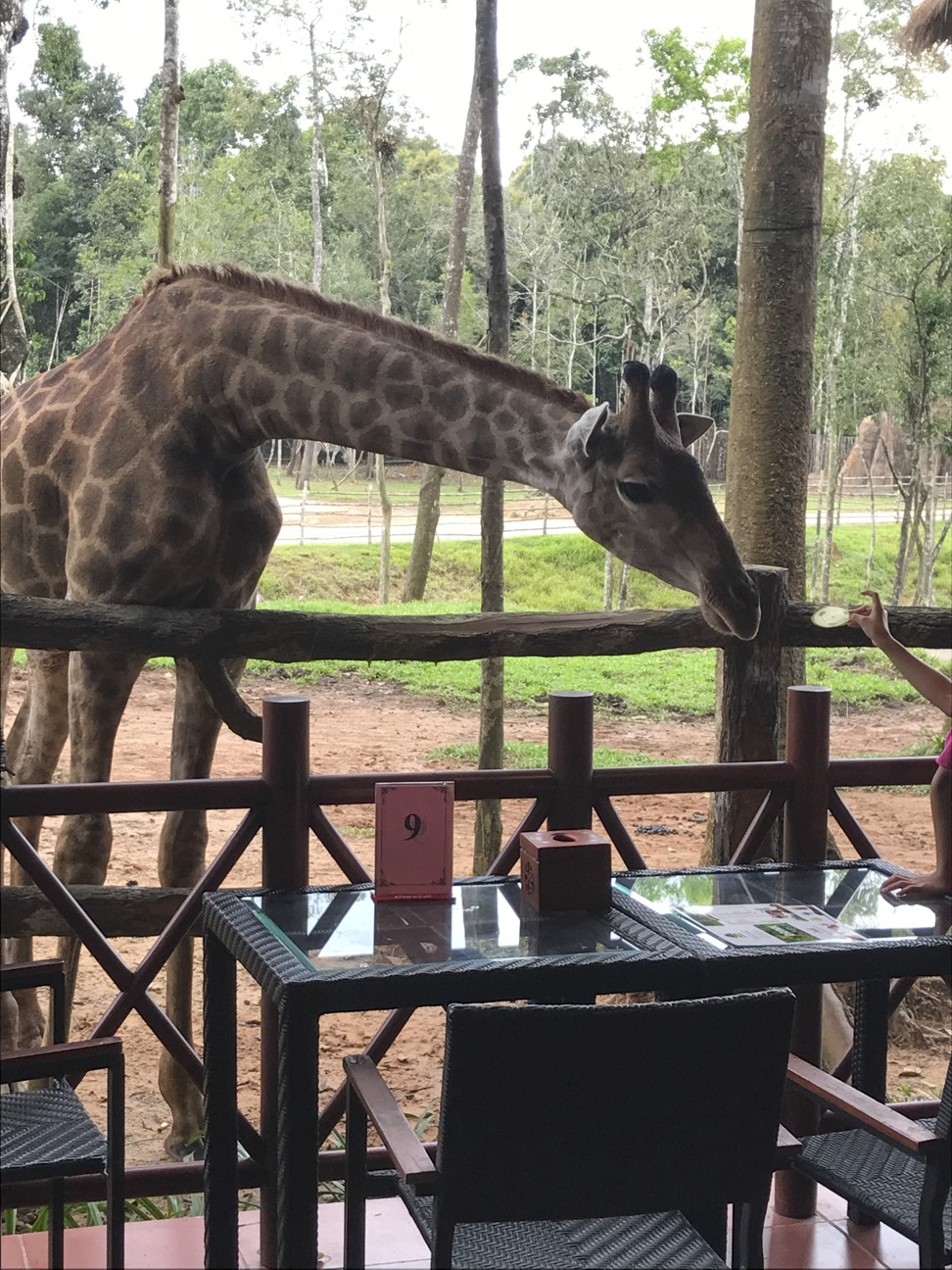 What about restaurants? The hotel's Avenue covers the obvious bases, serving everything from salads and spring rolls to pizzas and "Phu Quoc" pepper wok fried beef (and the entire kitchen team went out of their way to make sure a nut allergy was properly cared for), but choices for lunch and dinner will be hugely expanded once the Almaz arcade and the restaurants surrounding the man-made pools alongside it are open.
Tell us about the other attrac­tions. The tropical heat will no doubt make the water parks – one between the Rad Blu and VinOasis, and reserved for resort guests, the other part of Vinpearl Land – the most obvious non-gaming attractions. Both pro­vide plenty of thrills and splashy spills, but you'll still fry while running from vertiginous slide to lapping wave pool.
Other attractions at Vinpearl Land, which radiates off a fami­liar looking "main street" with a castle at one end, include plenty of fairground rides and an aquarium. A short shuttle bus ride away is Vinpearl Safari. Arguments rage over the confining of wild animals, but the inmates in the zoo part appear to have plenty of room and be well fed. The "safari" takes visitors on a bus through large enclosures containing tigers, lions, rhinoceros and Serengeti-thick dazzles of zebra. Order a plate of noodles at the park's Giraffe Restaurant and a long neck or three are likely to stretch their way in under the roof in search of morsels.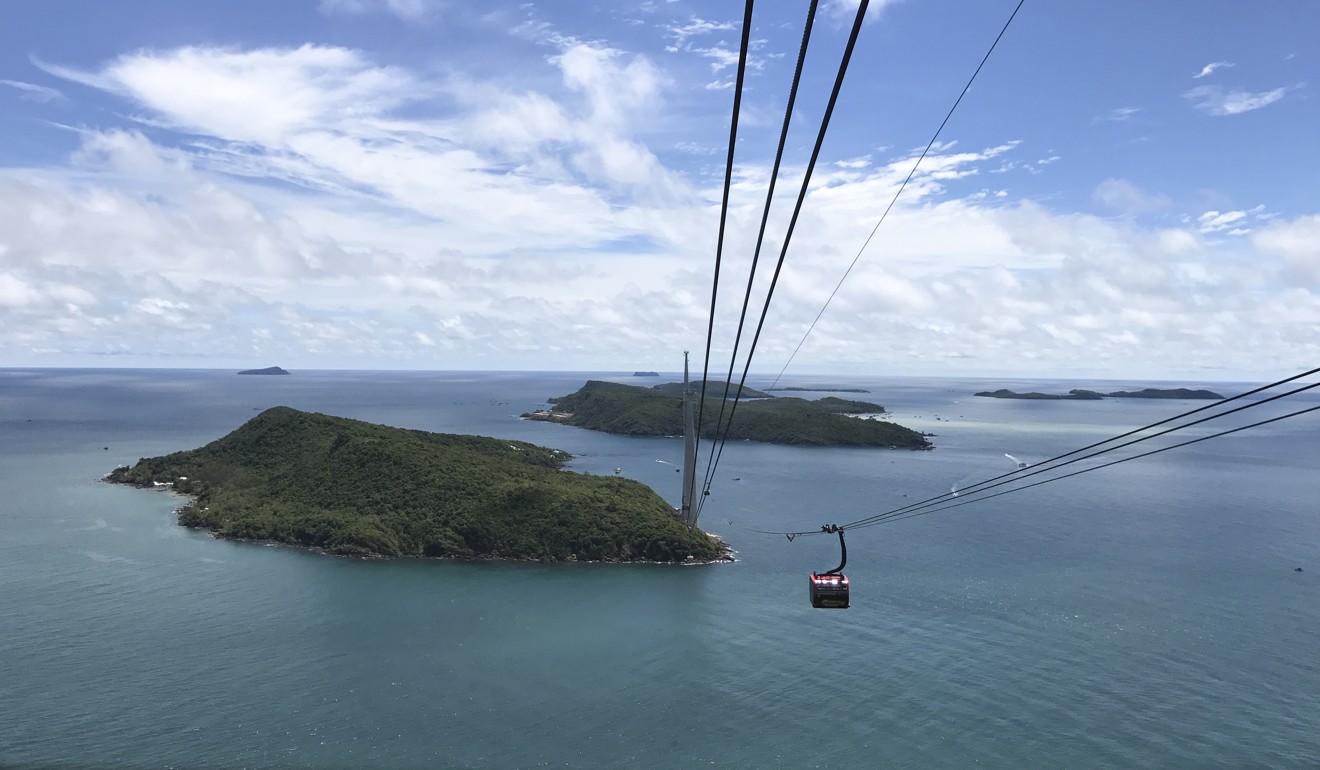 Anything else worth knowing? Phu Quoc island is very much in the develop­ment stage; drive along the west coast road and you pass the back end of one building site after another, the signage a who's who of hotel brand names. At the southern tip is "the longest non-stop three-rope sea-crossing cable car in the world", which takes riders, complete with supplied sick bags, over a series of islands to, currently, just one forlorn beach backed by a buffet restaurant in a large shed.
Phu Quoc's motto appears to be "Xây duựng nó và hoọ seẽ den" (Vietnamese, according to Google Translate, for "build it and they will come"). Perhaps the island will end up with well-conceived tourism infra­struc­ture that does the least amount of envi­ronmental damage possible while host­ing the 7 million holiday­makers expected annu­ally by 2030 – but it's difficult not to be scep­tical and see a cata­strophe in the making.
How much do rooms cost? You have to be a millionaire to stay at the Radisson Blu, with rack rates starting at 3.5 million dong, about US$150. A night at the Corona is likely to cost you much more.