The good
Manila is an assault on the senses. It's hectic and hyper­active, vibrant and vivacious but one adjective is used more than any other to describe the capital of the Philippines. Travel writers and bloggers talk of the wonderful chaos and delightful chaos, the chaotic charm and organised chaos. Tourists are even encouraged to embrace the beautiful chaos. Who knew chaos could be so much fun?
Start your sightseeing circuit in Binondo. The commer­cial and dining destination is the oldest Chinatown in the world and home to some of the most expensive real estate in the Philippines. Across the Pasig River is Intramuros, the heart of Manila during Spanish colonial times. The walled city dates back to 1571 and is best explored by bicycle. Preferably one made of bamboo. "Bambikes" are handmade by workers employed by Gawad Kalinga, a community-based development organisation working to bring an end to poverty.
Begin your two-wheeled Intramuros tour at San Agustin Church, the oldest in the Philippines, then head to Manila Cathedral. The primary port of call for visiting popes has been damaged by fire and flattened by typhoons and earth­quakes, only to be resurrected again and again.
Built to prevent an invasion by sea, Fort Santiago was used as a barracks and a prison. In 1896, nationalist hero José Rizal spent two months incarcerated in the citadel before being marched to nearby Bagumbayan Field, where he was executed by firing squad. Renamed in his honour in 1967, Rizal Park is a soothing space of ornamental gardens, statues and fountains.
Not all high-profile Filipinos are as universally respect­ed by their peers. In 1986, the ruling Marcos family were forced to flee the country for Hawaii, in the United States. Imelda, wife of president Ferdinand Marcos, was rumoured to have left 3,000 pairs of shoes behind. Some estimates were higher (7,500 pairs); others erred on the side of restraint (1,060 pairs). Regardless of the actual figure, 749 pairs belonging to the one-time first lady of the Philippines are on display at the Marikina Shoe Museum, overseen by a portrait of the unofficial patron saint of footwear herself.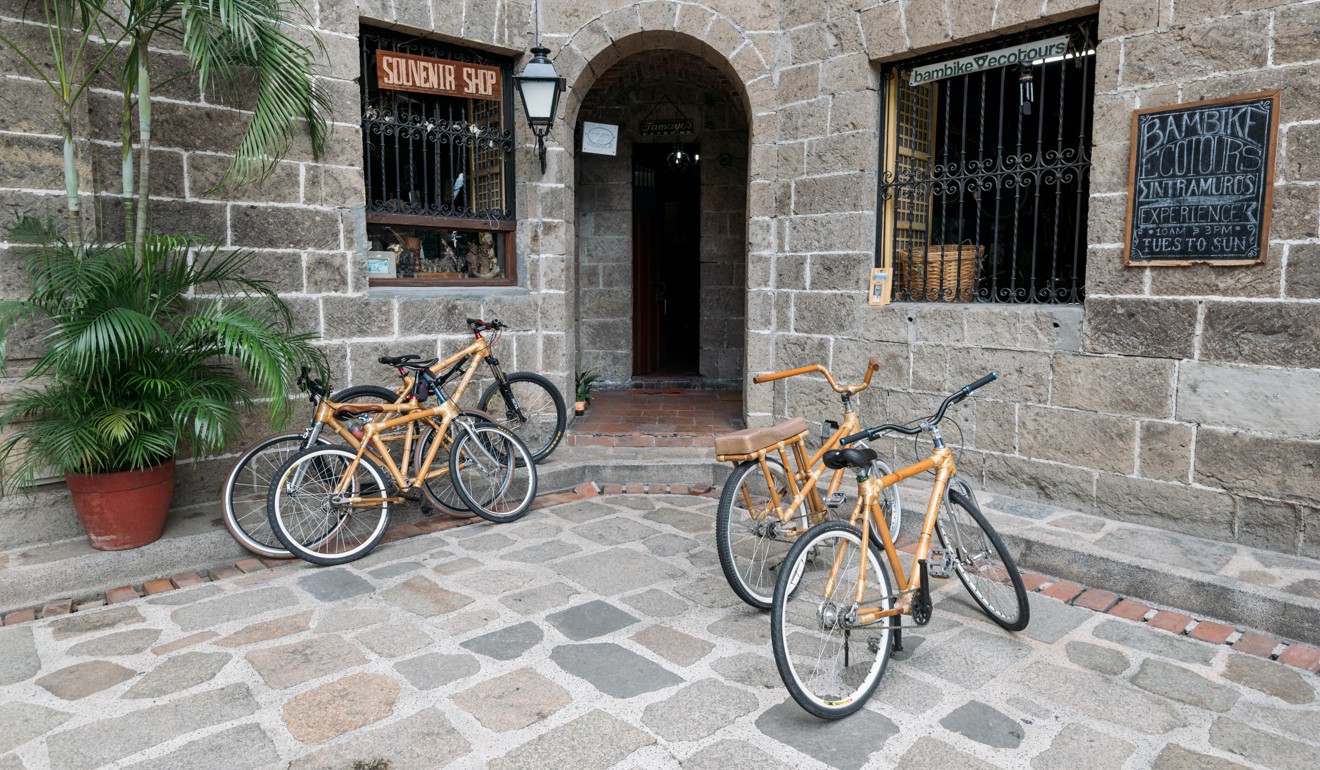 In recent years, the Pearl of the Orient's booming economy has pulled people out of poverty and created a growing middle class, with income to burn. Manila boasts more than 100 malls, complete with gyms, medical clinics and churches in which shoppers can celebrate Mass before heading off to hunt for bargains.
The Mall of Asia is the biggest of its kind in the Philip­pines: besides a bowling alley, ice rink, IMAX theatre and 20,000-capacity arena, the temple to consumerism is perfectly positioned for those wishing to watch the sun go down over Manila Bay. Get there an hour or two before­hand and drop by the Dessert Museum, where a tour of eight confectionery-themed rooms costs 699 pesos (US$13), excluding future dental bills. Remember to blow the icing sugar off your camera lens before attempting to photograph the sunset.
The bad
The capital's chaos might be "charming" or "delightful" if you're in town for a day or two but for residents, it's energy sapping, irritating and stressful. Likewise, the Department of Tourism slogan "It's more fun in the Philippines" may well be true if you're cooling off in a turquoise waterfall on Palawan or playing volleyball on an unblemished beach in Pagudpud, but try asking a commuter in Manila how much fun they're having. No, don't.
According to a study conducted by GPS navigation app Waze, Manila has the worst traffic in the world; exacerbated by a uniquely Philippine approach to the Uber and Grab platforms that merely adds to the congestion.
Instead of ordinary citizens using their cars as taxis, wealthy entrepre­neurs buy fleets of vehicles and hire their own drivers. An estimated 25,000 new cars hit the nation's roads every month with many ending up on Manila's already clogged streets. A senior adviser at the American Chamber of Commerce claimed that if road and other infrastructure were not upgraded immediately, Metro Manila was at risk of becoming uninhabitable within four years. The problem is, he said that in January 2016.
Manila's fragmented, inefficient public-transport network is at breaking point. During rush hour, commuters can wait two hours to board a train (and you thought Admiralty MTR station was busy). Road accidents or flash floods cause grid­lock that paralyses the city – a proposed urban cable car system can't come soon enough.
Despite improving standards of living for some, the gaping disparity between rich and poor seems starker in Manila than in other developing countries; perhaps because it's one of the world's most densely populated cities. Parts of Tondo district are as impoverished as any African shanty town – many of its 80,000 people per sq km lack access to sanitation, health care, education and employment. Bonifacio Global City, on the other hand, wouldn't look out of place in Scandinavia.
A sunset over Manila Bay shouldn't be missed but don't look too closely. The vast natural harbour is regarded as the most polluted stretch of water in the country; a toxic porridge of industrial effluent, domestic sewage, oil spills and chemical run-off from farms. Whether the waste dump for 13 million Filipinos can be cleaned up sufficiently is debatable – talk of a Boracay-style rehabilitation programme sounds wildly optimistic. According to a former health secretary, swimming in Manila Bay is like "drinking others' urine and swallowing the faeces of other people". Try not to think about that while you're enjoying the Dessert Museum.
Not that things are much better out of the water. Last year, the Economist Intelligence Unit's Safe Cities Index ranked Manila 55th out of 60, based on four indicators. The city received poor marks for health security and digital security (hacking and cybercrime), so be careful who you hand your credit card to. It also fared badly in the infrastructure security category, which is hardly surpri­sing as Manila has the world's highest death rate as a result of natural disasters.
The ugly
The fourth and final Safe Cities indicator is personal security. Filipinos are renowned for their hospitality and friendli­ness but hostage-taking scenarios, shoot-outs and police stand-offs occur frequently enough to keep tourists on their toes.
Only in the Philippines can you celebrate Mass in a mall before sharpening your firearms skills in the basement shooting range.