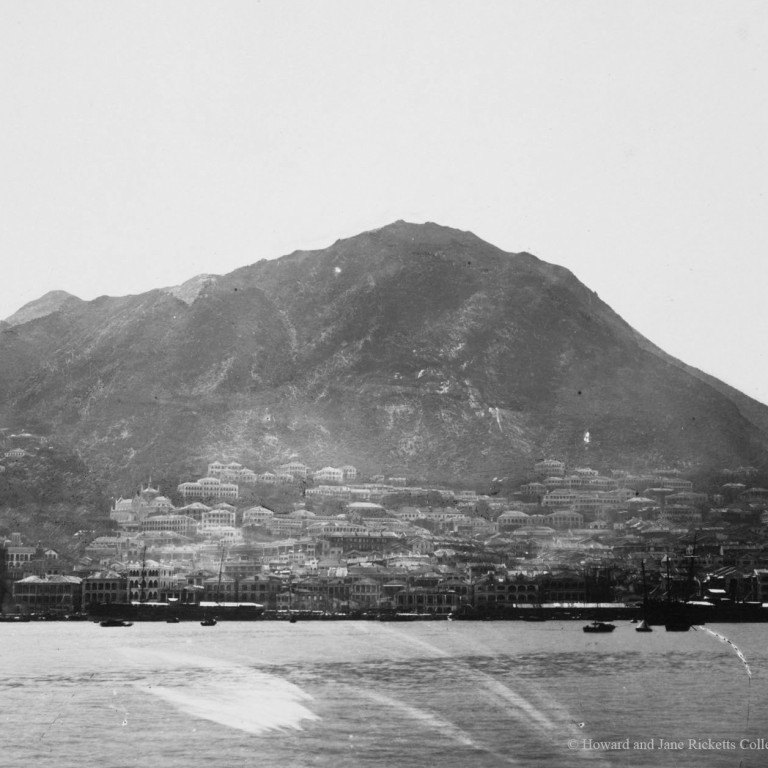 Opinion
Travellers' Checks
by Adam Nebbs
Travellers' Checks
by Adam Nebbs
When Hong Kong resembled 'Italian seaport' and tourists were 'globe-trotters'
Also, Royal Caribbean's mega cruise ship Spectrum of the Seas is on course for Hong Kong
New, sleek Silversea vessel being purpose built for Galapagos Islands cruise
Egerton Knox Laird sailed into Hong Kong just before midnight on June 12, 1873. "When we arrived opposite Victoria Peak the numerous lights of the shipping, and those of the town, which extend far up the side of the mountains, shone out brightly," he declared, "and added to the fairy-like character of the scene." Hong Kong in broad daylight was apparently no less beguiling, and worthy of once commonly made Mediterranean comparisons, with many buildings that "undoubtedly remind one of those of Genoa, or one of the Italian seaports".
Aged 25, Laird was the youngest son of the English shipbuilder John Laird, and was travelling as a tourist – or "globe-trotter" as he titled himself in The Rambles of a Globe Trotter in Australasia, Japan, China, Java, India and Cashmere. Accord­ing to author Amy Miller in her new book, The Globetrotter: Victorian Excursions in India, China and Japan, Laird was the first to use the term. It soon became a popular expression, and globe­trotting became all the rage – a long-haul, up­market extension of the by then over­subscribed and increasingly middle-class European Grand Tour. As soon after as 1877, one of Laird's contemporaries, Charles Lucas (photography from whose albums appears throughout the book, and who features – cup in hand – on its cover), wrote from Hong Kong that "we have met several pleasant Globe Trotters, but it is a very common occupation now".
When the floodgates of the Suez Canal opened in 1869, a new kind of traveller began appearing in what was then known as the Far East, and a selection of these people – the new "globetrotters" – and their experi­ences fill Miller's beautifully illustrated book. Chapters are devoted to, among other things, the first guidebooks to the region, the search for – and sometimes avoidance of – authentic experiences and souvenir hunting. Published this month by the British Library,
The Globetrotter
can be found at
www.bl.uk
.
Rather interestingly, although not mentioned in Miller's book, Laird's family firm had built Britain's first ocean-going iron warship, the Nemesis, which was used with devastating effect during the first opium war. Later known as Cammell Laird, then Metro-Cammell, the company supplied the carriages for Hong Kong's MTR in the 1970s, and for the newly electrified KCR the following decade. You could be reading this while sitting in one.
Royal Caribbean's Spectrum of the Seas is on course for Hong Kong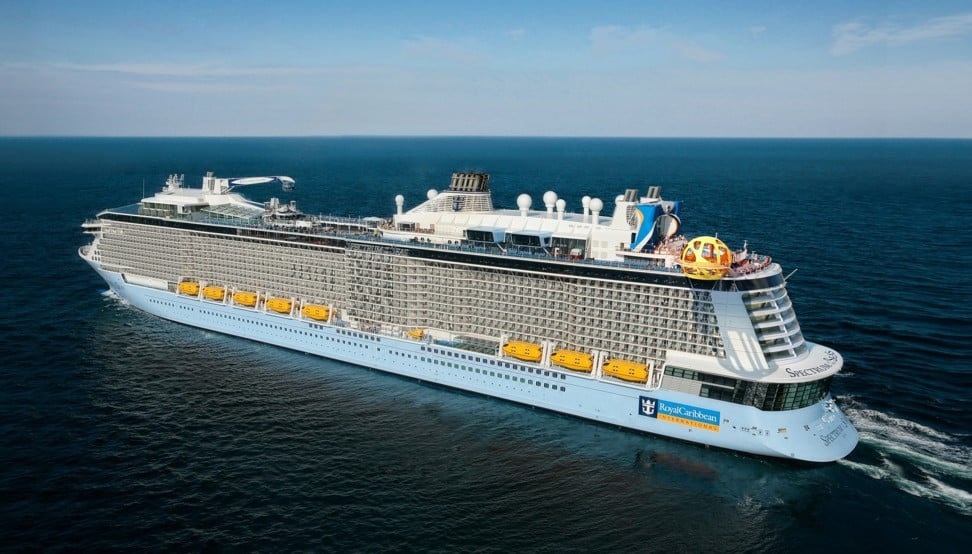 Currently heaving its way towards Hong Kong like a giant floating housing estate, Royal Caribbean's new Spectrum of the Seas should be arriving here on the morning of May 30. Having reportedly just been charged US$964,000 to pass through the Suez Canal, it is said to be the largest cruise ship operating in Asia. It will be based in Shanghai until December, then head south again to operate from Hong Kong for a few weeks.
Among the ship's more upmarket facilities, and a first for Royal Caribbean, is the Suite Club, "a lavish oasis encompassing private dining rooms [and] lounges", with private-lift access and secluded deck space where passengers can "discover the true meaning of exclusivity". All this is off-limits to anyone travelling in a lower class without a key card, however, and if you're reminded of another ship at this point, I'm guessing it's probably the Titanic.
Silversea announces Silver Origin to sail the Galapagos Islands
Looking more suited to Saint-Tropez than the Galapagos Islands, Silversea's new Silver Origin, is in fact being purpose-built to cruise the islands made famous by Charles Darwin and his five-year voyage on HMS Beagle in the 1830s. (Anyone familiar with that Royal Navy brig-sloop, incidentally, might question Silversea's claim that its debut "destination specific" vessel will be "the most elegant ship ever to sail the Galapagos".)
Expected to go into service next summer, it will almost certainly be the most luxurious cruiser operating in those waters.
Deal of the week – two nights in Bangkok, Thailand
Connexus Travel's two-night Bangkok Special Promotion starts from HK$2,130 per person (twin share) for two nights in a Standard Room at the X2 Vibe Sukhumvit. Perhaps more tempting is the Grande Centre Point Terminal 21 (above), where Deluxe Premium rooms start from HK$2,900 with afternoon tea in the Executive Lounge until June 19.
Flights with Cathay Pacific are included. For a few more hotel choices, further details and the small print, visit the
Connexus Travel website
.