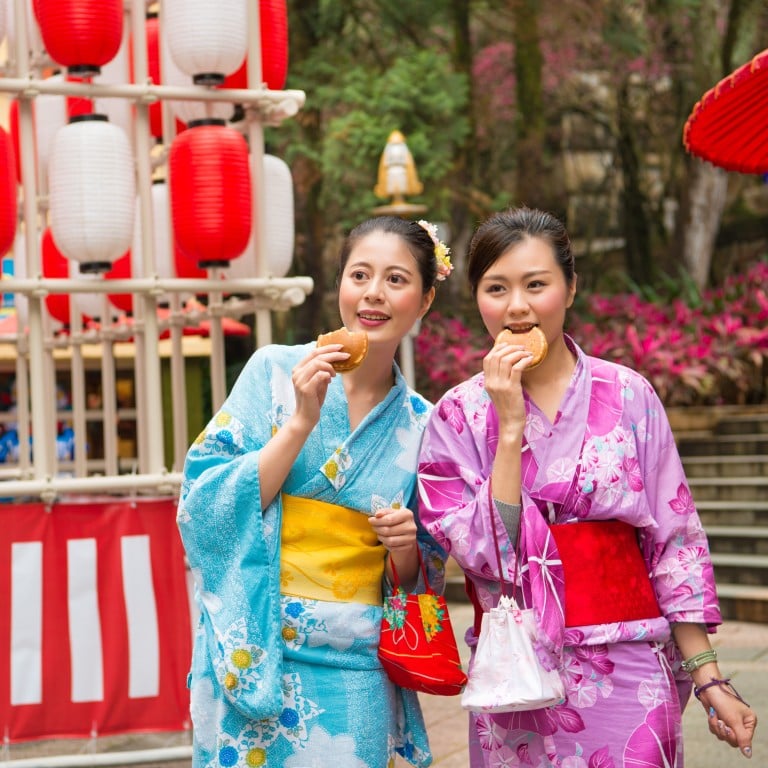 Opinion
Destinations known
by Mercedes Hutton
Destinations known
by Mercedes Hutton
Japan has a problem with politeness, and troublesome tourists are doing nothing to help
Visitors from afar pay little attention to polite requests asking them to refrain from eating while walking
Despite being a major no-no in polite Japanese society, locals are worried about offending travellers by issuing too direct a decree
Japan has a problem with politeness. No, not with the impeccable manners of its citizens – bows remain respectfully reverential and taxi drivers' gloves are persistently and implausibly white. Rather, it's the coarse quirks of the island nation's millions of visitors that are an issue, and, in a paradox of absurd proportions, the Japanese are struggling to find ways to inform foreign guests of their offensive habits for fear of causing offence.
According to a May 7 Japan Times article, attractions across the country, from Kyoto's Nishiki Market to Senso-ji, in Tokyo, have a common grievance: they wish tourists would stop eating while they're walking, a major no-no in Japanese society. Notices urging travellers to enjoy snacks while stationary line Nishiki's narrow shopping street, along which a smorgasbord of edible stuff on sticks can be found. These signs go largely unnoticed or ignored.
In Kamakura, a seaside city just south of the capital, officials issued a directive asking visitors not to munch on the move after rubbish and food waste started to pile up. One of the worst affected areas in Kamakura is Komachi-dori, a 360-metre-long street lined with eateries that welcomes up to 60,000 hungry mouths a day.
"While stopping short of stipulating penalties, the ordinance describes eating while walking in crowded areas as a public nuisance that can ruin other people's clothes," reports the Japan Times, highlighting another antisocial consequence of the already detested practice.
And it's not all a matter of hygiene or aesthetics. "Ikkai ichi dousa", which essentially means "one thing at a time", is a fundamental tenet of Japanese philosophy that promotes the dedication of particular attention to each aspect of our lives. Whether strolling along Takeshita-dori, in Harajuku, or savouring a Hokkaido soft-serve ice cream, every activity benefits from being singularly focused upon; do both at once and neither can be enjoyed to their full potential. Plus, there's always the danger the tasty treat could end up being worn by an unsuspecting pedestrian.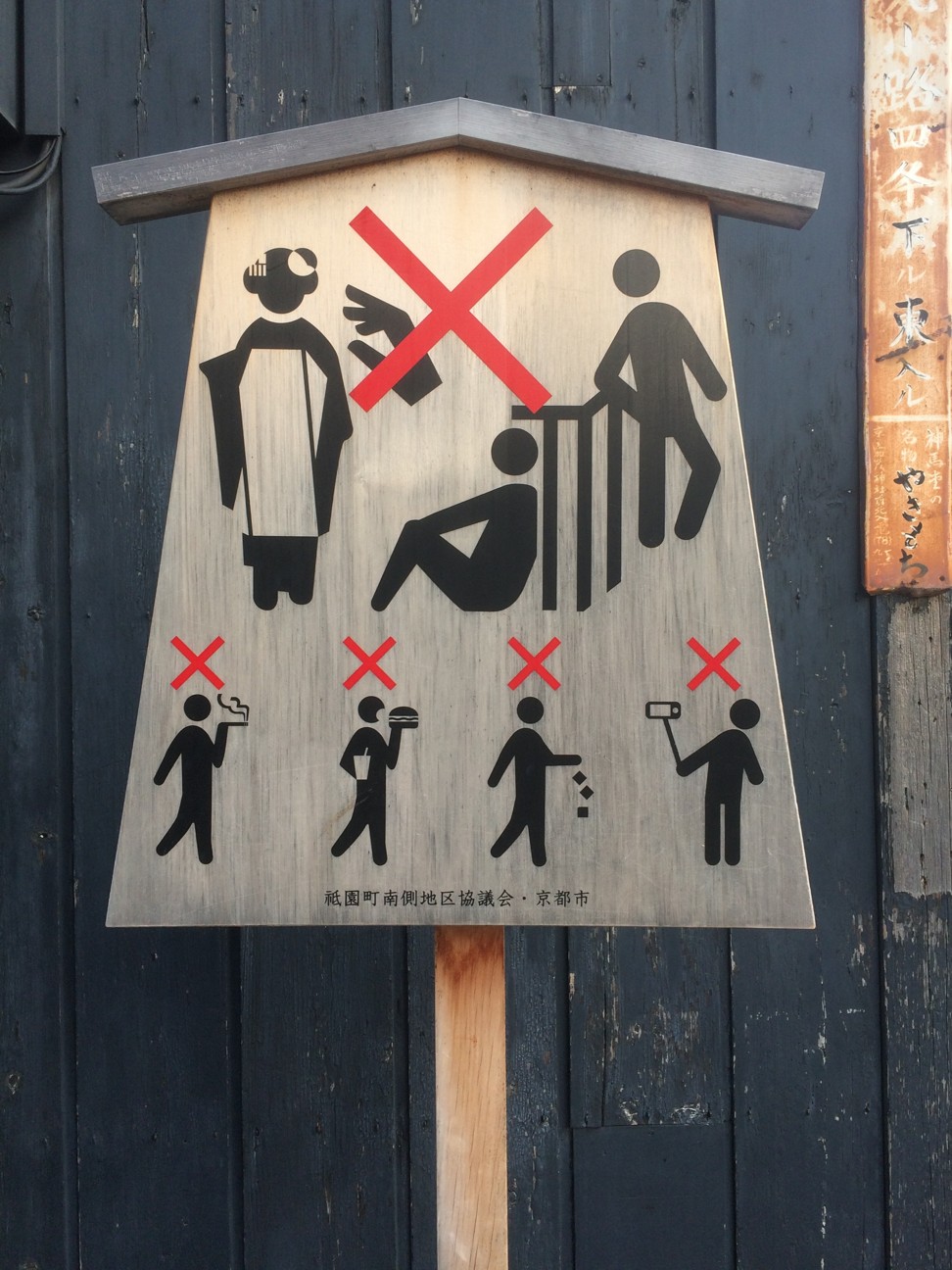 Really, anyone in the Land of the Rising Sun should be able to adhere to the relatively simple and oft-repeated rules concerning eating in public. Many street-food stalls offer an umbrella under which to indulge in takoyaki/yakitori/whichever rainbow-hued snack is currently trending on social media. If not, it's perfectly fine to find a quiet spot in which to graze and watch the world go by (but be certain to commit to each pursuit individually).
Those familiar with Japan will have observed (and perhaps cursed) the nation's lack of bins, many of which were removed after
the Tokyo subway sarin gas attack in 1995
. Nevertheless, the most important element of alfresco feasting is to not make a mess. Follow the locals' lead and hang on to your waste until it can be properly disposed of.
Doing so not only saves face for the long-suffering Japanese, it also helps to give tourists a better rep at attractions on the verge of being overwhelmed by visitors (masticating or otherwise), which can only be a good thing.
Helicopter tours offer a new perspective of Vietnam's Ha Long Bay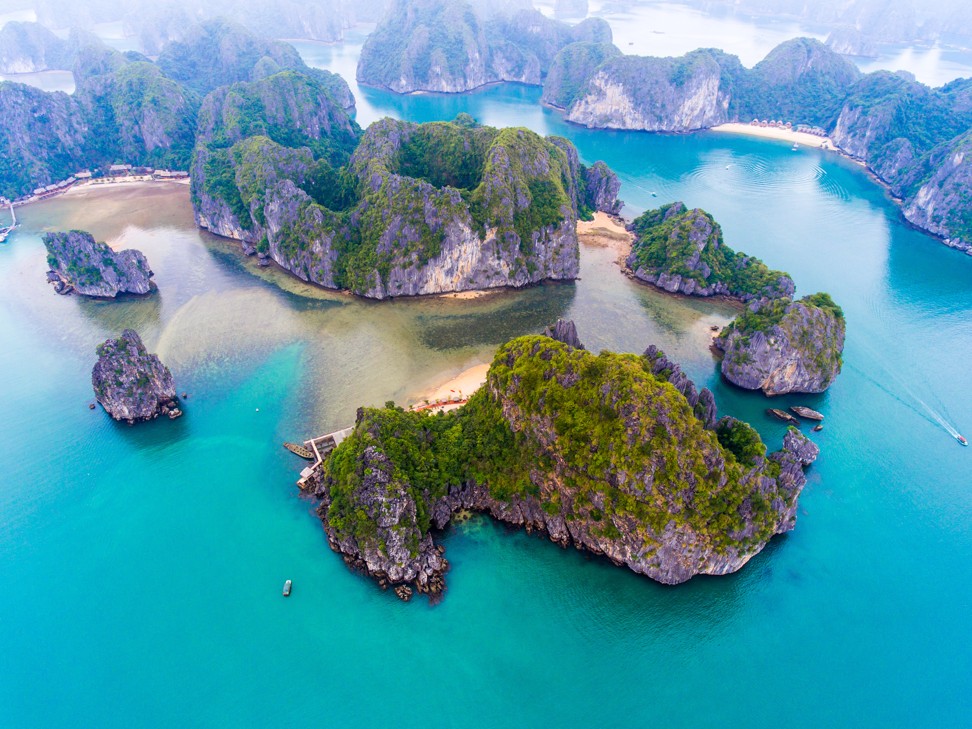 Ha Long Bay is one of Vietnam's top tourist attractions; as many as 500 cruise ships bob about in the Unesco-recognised bay on a daily basis and a new airport has put it within easy reach of overtourism. On May 10, helicopter tours of the heritage site took off for the first time, offering a congestion-free perspective, according to an AFP report.
David Sale, helicopter manufacturer Bell's Asia-Pacific managing director, told the news agency that Chinese tourists were the main target market. Vietnam welcomed almost 5 million visitors from the Middle Kingdom last year, according to the country's Ministry of Culture, Sport and Tourism, and the total number of arrivals grew by almost 20 per cent.
With figures like that, it's tempting to wonder how long it will be before the skies are as swarming as the seas.
Filthy waste water flows straight into the Andaman Sea off Phuket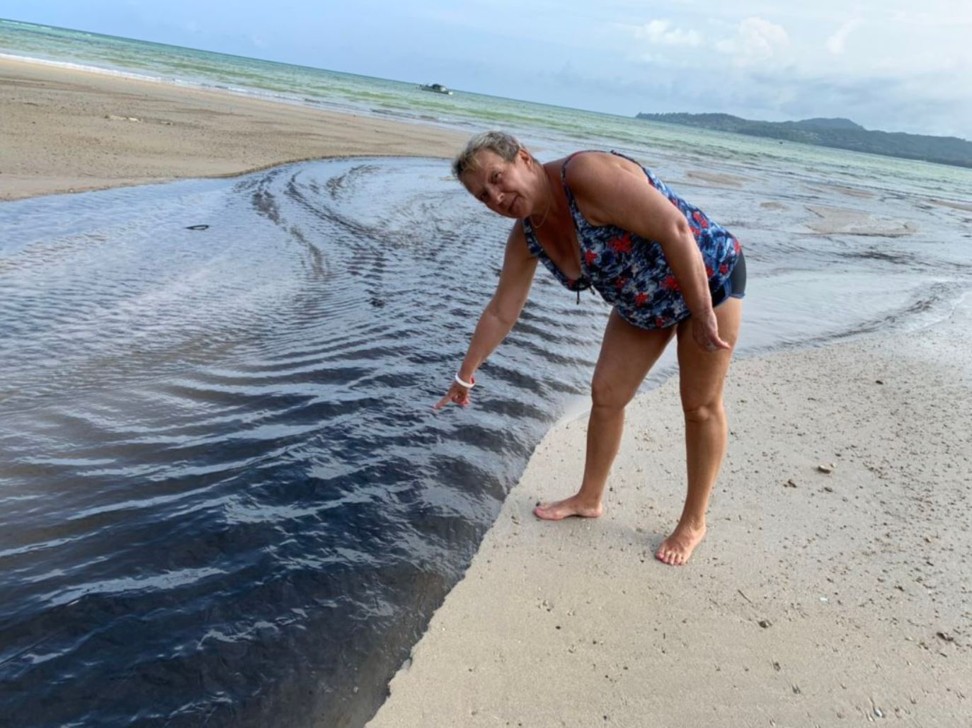 On May 11, a video of a woman complaining of the "stink" of a canal on Phuket's Bang Tao beach went viral. In the short Facebook clip, a German-speaking beach-goer points to a rivulet of black water running straight into the Andaman and says that she won't, under any circumstances, be swimming in the sea. Phuket-based English-language news portal The Thaiger reported on the video the following day, noting: "the issue has been brought up hundreds of times in the past decades with nothing being done to address the shameful situation".
Speaking to The Thaiger on May 13, local official MaAnn Samran admitted that only 10 per cent of the Thai island's hotels, restaurants and residences were sending waste water to treatment plants. Where waste water from the remaining 90 per cent goes is not difficult to imagine.
An urgent order to tackle the issue was issued by the governor of Phuket – in the meantime the canal in question has been blocked and pumped. "This is not the right way to do it but in urgent situations we have to do this first," Samran said.
And if that's not enough to warn travellers off Bang Tao's reputed white sands, "swathes" of jellyfish have recently washed ashore, according to local newspaper The Phuket News.
Another day in paradise, eh?