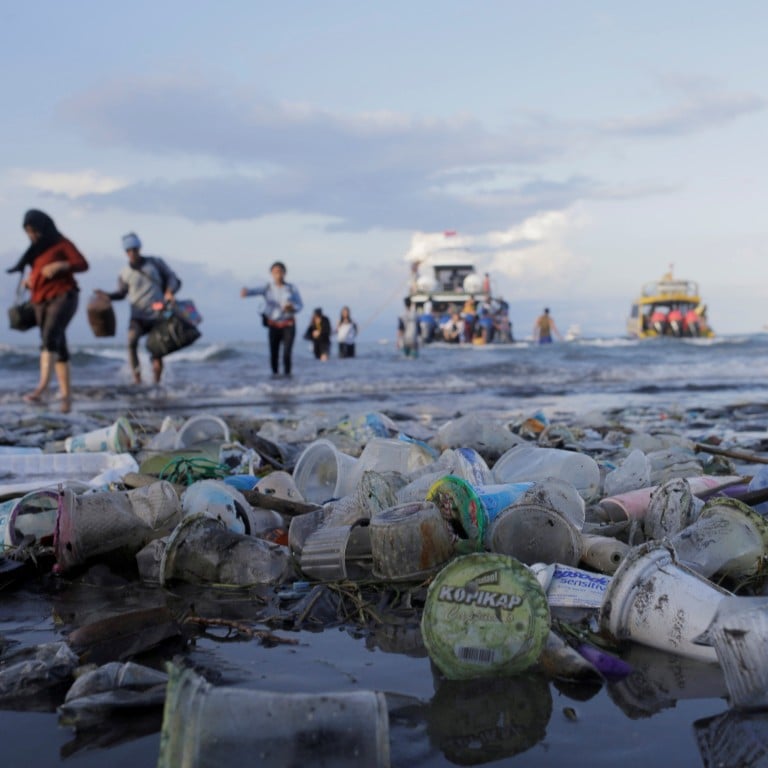 Opinion
Destinations known
by Mercedes Hutton
Destinations known
by Mercedes Hutton
Bali is not an eco-tourism destination – but plans are in place to drastically reduce marine plastic pollution
A recent study found that more than half of the Indonesian island's waste is burned or dumped in waterways and the ocean
The Bali Partnership has been established to address the issue, but it remains unclear how it will reduce ocean plastics by 70 per cent by 2025
According to a recent survey conducted by Britain's YouGov and Cambridge University, 18 per cent of Indonesians believe that the climate is changing "but human activity is not responsible at all". Coming from one of the world's largest emitters of greenhouse gases and the second biggest contributor to ocean pollution, with a capital that could be wiped off the map by 2050 by rising sea levels, this attitude is more than a little concerning.
However, among the archipelagic nation's more than 17,000 islands, one is repeatedly hailed for offering "sustainable luxury" and guilt-free retreats to the environmentally minded. But is
Bali
as green as eco-tourism advocates would have us believe?
On June 20, Reuters reported that "only 48 per cent of Bali's trash is managed responsibly through recycling or landfill, according to a five-month study by the Bali Partnership". The rest is burned or dumped in waterways and the ocean, resulting in 33,000 tonnes of plastic pollution ending up in the sea annually. That's the equivalent in weight to 2,609 double-decker buses.
The Bali Partnership, an organisation created to help Indonesia reduce ocean plastics by 70 per cent by 2025, and supported by the Norwegian Ministry of Foreign Affairs, also found that each of the island's annual 16 million tourists – about six million of whom are from overseas – generates 3.5 times more waste per day than a local resident. In total, they account for 13 per cent of Bali's total waste.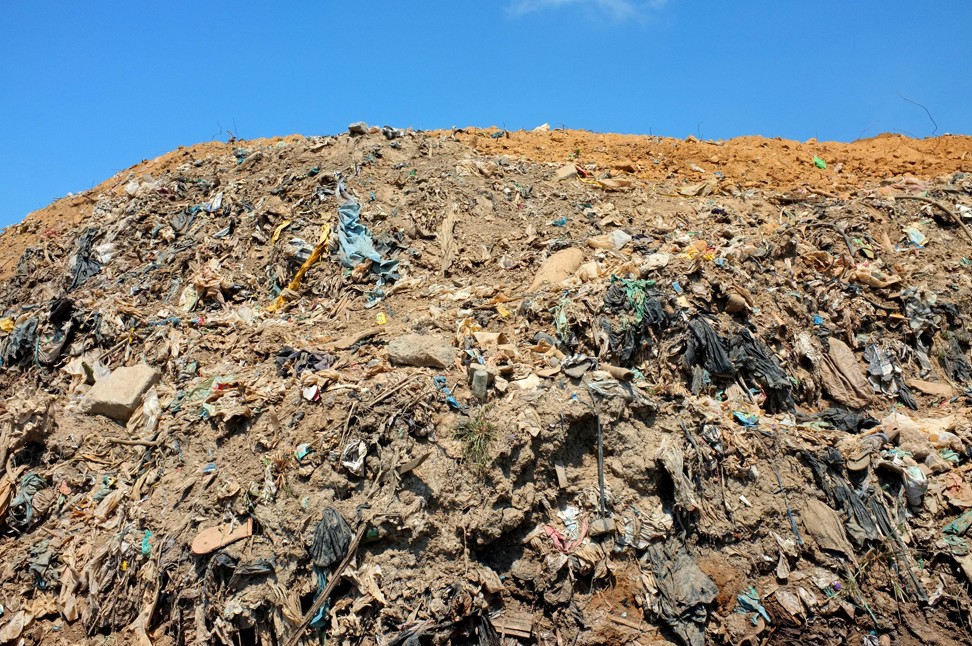 There are green initiatives already in place – 400 of them, according to the Bali Partnership's research – but activities need to be expanded to areas where the need is greatest, to maximise the environmental impact. If it were to focus its efforts on just 15 of Bali's 57 subdistricts, the organisation estimates that the amount of plastic pollution finding its way into Bali's waters could be reduced by 44 per cent. To achieve this, "the Bali Partnership will raise funding to conduct a pilot using this powerful, multi-stakeholder approach in one of the highest leakage sub-districts". Whatever that means.
In the meantime, Bali's ban on single-use plastics, which was announced on December 24, should soon be in full effect following the end of a six-month "grace period", applied to allow everyone to get used to the idea. On June 15, newspaper The Australian reported that the Indonesian Plastic Recycling Association (ADUPI) had launched a Supreme Court bid to block the ban, but the challenge was rejected and the regulation will proceed.
Speaking to the newspaper, ADUPI director Christine Halim said: "The most important thing was not to win or lose but to convince the government that [targeting plastic bags is] not the solution. The solution is to repair our waste management practices and educate the population about how to dispose of waste, especially plastic waste."
Waste management is not Bali's only challenge, either. As many as 260 of the 400 rivers on the island have run dry and the water table has been lowered by about 60 per cent, according to a
Vice
magazine article from last year. Tourism and tourism-related development are
sucking the island dry
.
But back to the plastics, the production of which gives off many greenhouse gases. Addressing the problem of plastic pollution – through reduction in use and management of rubbish – is imperative to improving the environmental health of the Earth, whether on paradisiacal resort islands or closer to home.
"The island of Bali is small, but its significance is big," said Ida Bagus Mandhara Brasika of the Indonesian island's Waste Management Task Force in response to the Bali Partnership's findings. "In Bali we are now at the right moment to stop our ocean leakage […] the impact will be global." And the world will be watching.
Erhai Lake in Yunnan province becomes China's latest selfie hotspot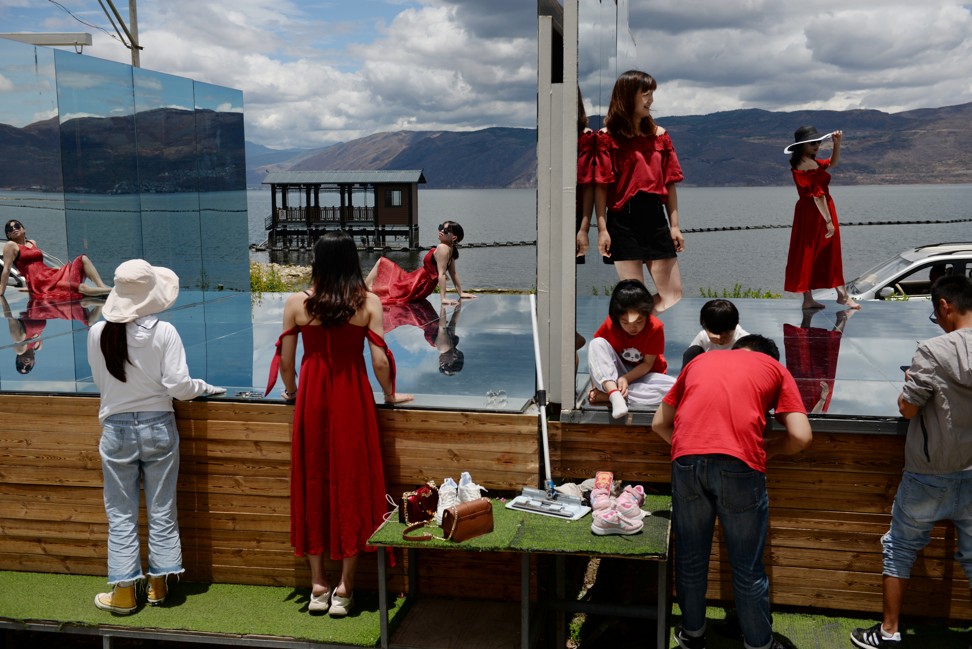 Erhai Lake, in China's
Yunnan province
, is famous for its cormorant fishermen and scenic setting. It has also become known as the latest spot to snag a selfie, thanks to Douyin, the Chinese version of
TikTok
, a video sharing platform owned by start-up ByteDance Technology.
Those in search of the perfectly composed picture have a whole host of props at their disposal, including alpacas, a mirrored platform that reflects the subject and the sky for maximum dramatic effect and a bubble-shaped chair suspended from a metal frame, which looks almost as if it is floating, as well as all that Mother Nature has provided. Accessories and installations come courtesy of entrepreneurial folk who charge aspiring influencers to hire them for their selfie-shoots on the water's edge.
Speaking to Reuters, Yan Mengjie, who had travelled across the country from Shanghai to wear a mermaid tail in a bubble chair for her #Erhai photo said: "I did feel a little disappointed, because it didn't look like the photos. But I can Photoshop it."
Ah, social media; who needs real life?
Thailand prepares for 65 million tourists by 2029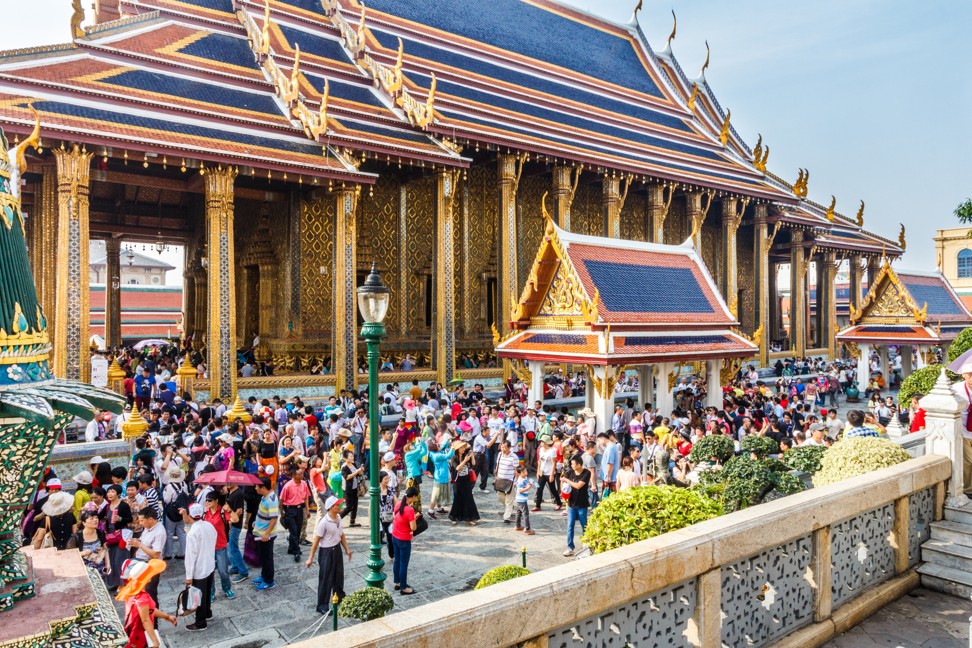 Not one to rest on its laurels, the Land of Smiles, already one of the most visited countries in the world, is expecting to welcome 40 million international arrivals this year and that figure could reach 65 million visitors by 2029, according to projections from the World Travel and Tourism Council. Good news for the Thai economy but not so much for the environment.
Popular spots around the country are already suffering from an influx of sightseers –
Maya Bay famously had to close last year
to allow its ecosystem to recover. "The number of tourists is growing too fast for what the country can handle," Thai economist Somprawin Manprasert has told Bloomberg.
Money has been poured into improving the country's infrastructure and tourism authorities have made some efforts to entice travellers away from the beaten path. However, it will take more than just transport improvements to make travelling more sustainable, just ask Bali.
Speaking to Bloomberg, tourism minister Weerasak Kowsurat said, "We need to promote more energy and water efficiency, reduce the use of plastics and recycle more."
Can that be done before 65 million descend on the Southeast Asian nation? Here's hoping.