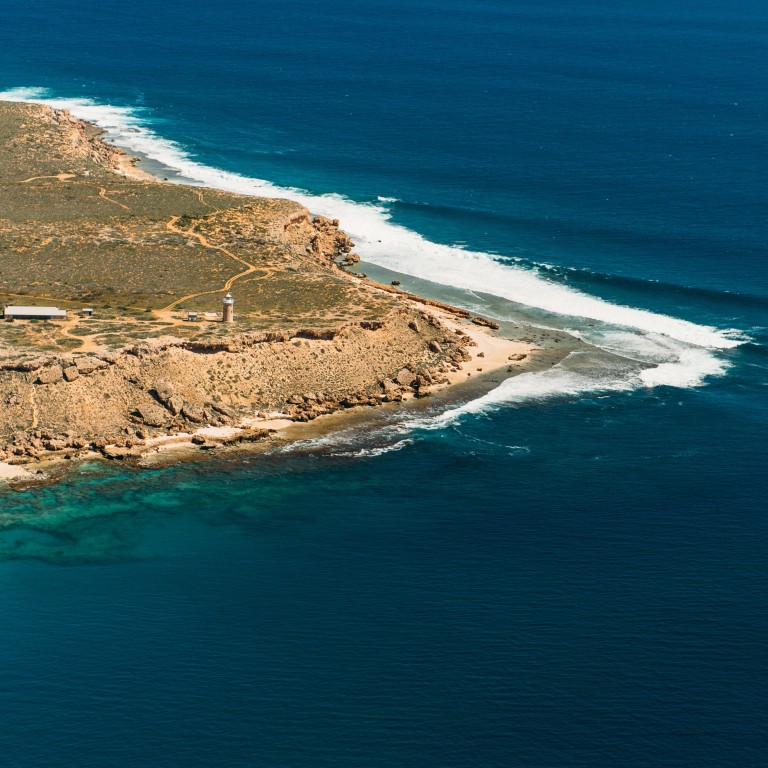 Return to 1616: Australian island reintroduces species that vanished when settlers arrived
The country's westernmost point, Dirk Hartog Island, is inhabited by just one family, who run an eco-lodge
Animals making a return include banded-hare, rufous-hare wallabies and, hopefully, the chuditch population
On October 25, 1616, Dutch sea captain Dirk Hartog and the crew of the wooden-hulled East Indiaman Eendracht crossed a turquoise bay to the northern tip of a long, thin island. After landing their rowing boat on a pristine white beach, the captain and his men scrambled up a high promontory to nail an engraved pewter plate to a post, becoming the first Europeans to leave evidence of landing in what would one day be called Australia.
The thin strip of land, dominated by scrub-covered sand dunes, is now named after the Dutch captain. It is the nation's most westerly point and, at 63,000 hec­tares, Western Australia's largest island.
Hartog was a spice trader en route to Indonesia, and although he had no interest in claiming this inhospitable and barren country for the Dutch, he continued to map the coastline on his way north. On his return home, Europe learned of the existence of a great southern land and, 154 years later, Captain Cook would claim it for England.
Aboriginal Malgana people had aban­doned the area of Hartog's landing 5,000 to 8,000 years earlier, when it became an island, and although no humans observed the crew's activities, other eyes may have been watching.
No ship's log remains of the Eendracht and we will never know if the crew discovered the island's suite of furry marsupials, but two things are certain: the animals would have been unlike anything they had ever seen; and European settlement would eventually spell disaster for many of them.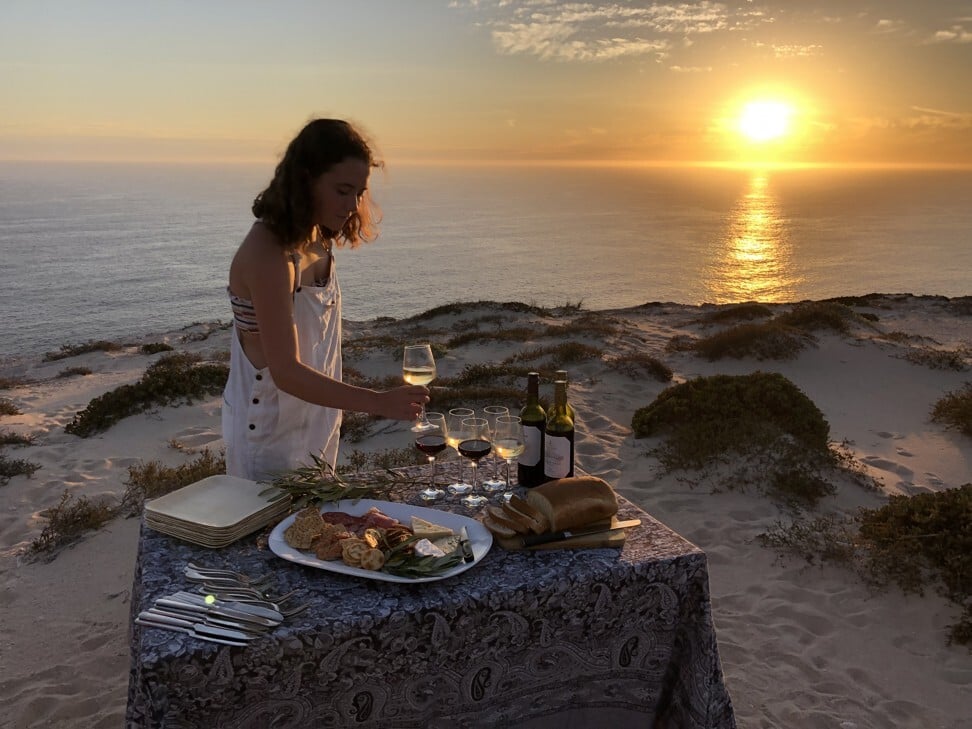 Seeking to turn back the clock to the day Hartog arrived, an ambitious conservation programme, called Return to 1616, is rein­stating the island's fauna, brightening the outlook for species that have disappeared from Captain Hartog's island like a ship over the horizon.
Dirk Hartog Island was mined by Europeans for guano and used as a base for the pearling industry in the early 1800s. The first pastoral lease was granted for the island in 1869, and up to 26,000 sheep were grazed at any one time.
Intro­duced goats, together with the sheep, munched and trampled their way through the natural habitat. Domestic cats quickly established feral populations, killing and hunting small animals and birds to ecological collapse.
The Shark Bay region, which includes Dirk Hartog Island, was inscribed on the Unesco World Heritage List in 1991, and in 2009, the Western Australian government did not renew the island's pastoral lease, instead creating Dirk Hartog National Park.
Intending to create a living Noah's Ark for the original island fauna, the Western Australian Department of Biodiversity, Conservation and Attractions (DBCA), began eradicating interlopers on the island.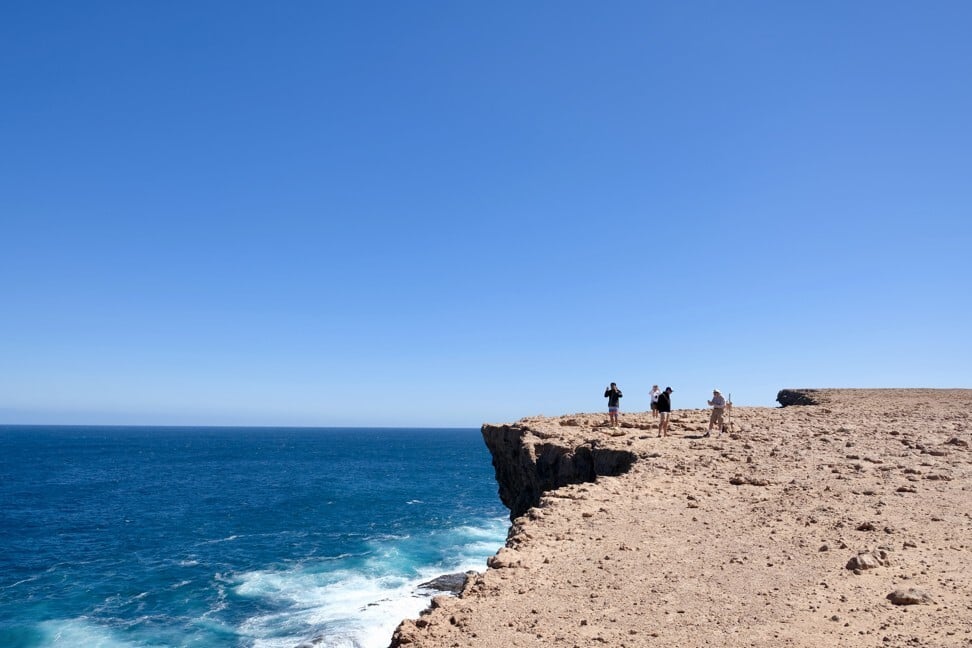 Over eight years, several thousand sheep and 11,000 goats were shot by helicopter patrols. To locate the more elusive goats on the 80km-long island, conservation biologists fitted ewes with radio-tracking GPS collars. These goats led the biologists to the less sociable animals, with full eradication being achieved in 2017.
Cats are an evasive predator, and DBCA biologists used radio-tracking GPS collars to estimate the density of the feline popula­tion before commencing aerial drops of poison bait. A variety of traps were used, together with automatic night cameras with scent lures to determine where cats were still present.
The last cat was removed in October 2016, and after two more years of camera monitoring, searches with detector dogs and thousands of kilometres of patrolling on quad-bikes, the island was declared cat-free in October 2018.
The stage was set for what is known as fauna reconstruction.
Biologists turned detective to determine what animals had once lived on the island, says Keith Morris, senior principal research scientist for DBCA. That included examining owl vomit.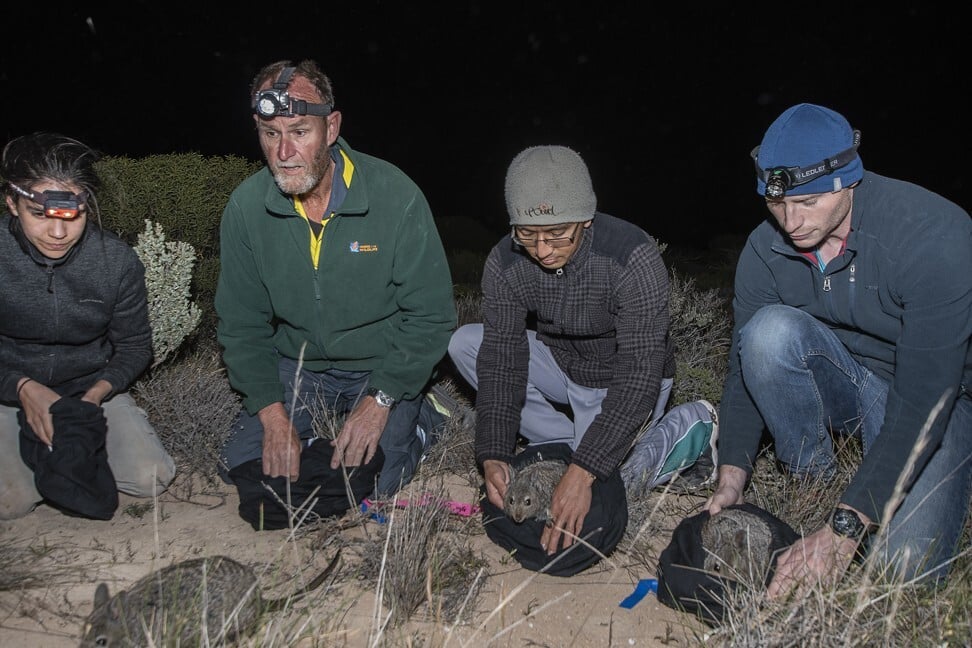 "When owls eat small animals, the fur and the bones are regurgitated as pellets," Morris says. "It's a very useful technique for finding out what is there currently, and if owls have been there for hundreds of years, what used to be there."
Biologists determined that 10 species of small mammal and one species of bird had disappeared from the island since the time of European settlement.
Fortunately, all 11 species still existed on other islands or on the mainland and in captivity, albeit in small numbers.
Another two vulnerable species, the rufous hare-wallaby and the banded hare-wallaby, are likely to have lived on the island, and their survival was deemed to be dependant on being reintroduced to Dirk Hartog Island.
The undertaking started with 12 of each hare-wallaby in 2017, and that success­ful release was followed by another 90 banded and 50 rufous hare-wallabies in October 2018. The populations have since almost doubled.
DBCA staff plan to introduce more endearing animals, with equally charming names. October should see the arrival of the dibbler, an endangered carnivorous marsu­pial about twice the size of a mouse, along with the Shark Bay bandicoot, a species currently found wild only on two nearby islands.
Introductions will continue each year until 2025, when the final returnee – if all goes to plan – will be the chuditch, or western quoll. The size of a small cat, the chuditch is the region's largest native predatory mammal.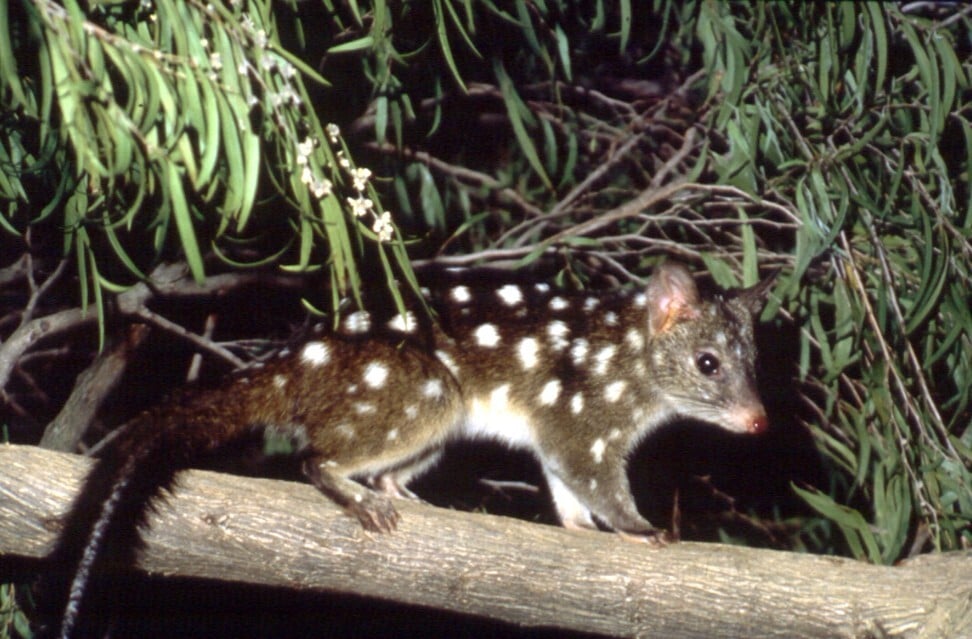 "It's a voracious little predator, and can eat animals up to its own size," Morris says. "We need to get all its food sources up and thriving before we introduce it."
There is a human side to the island's restoration, too. Kieran Wardle is a third-generation resident on Dirk Hartog Island. His grandfather, Sir Thomas Wardle, once lord mayor of Perth, bought the lease for the island and relocated there in 1969.
"We want to work with the government to make this island sustainable, not just for five years, but for at least 10 generations," says the younger Wardle.
His shearer's quarters, built in 1880, have morphed into a stylish, rustic, six-room eco-lodge where guest meals are taken with the family overlooking the ocean, often with frolicking dolphins in sight.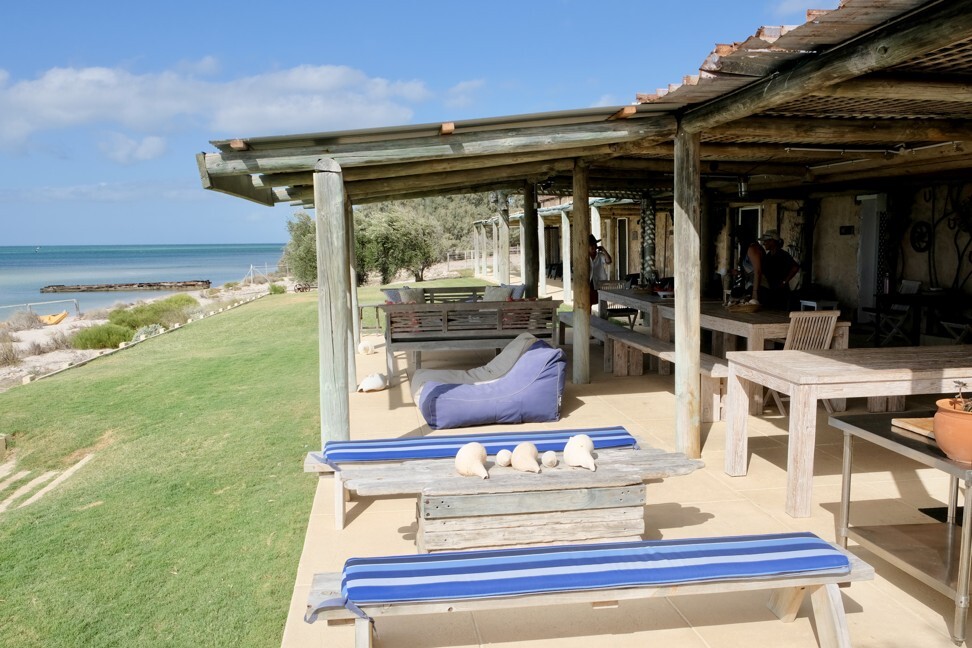 Guided tours from the lodge include the viewing of Australia's final sunset of the day, from the continent's most westerly point, with drinks served from the back of a four-wheel-drive atop the 180-metre-high sea cliffs. In winter, humpback whale sightings are almost guaranteed.
Half-day island tours from the eco-lodge (or the mainland, incorporating a boat journey) take in Surf Point, where sea turtles can be spotted six at a time, and, on the sheltered side of the point, knee-deep water that teems with baby sharks.
The final stop on the tour is at natural blow­holes, where Indian Ocean swells spurt up through cracks in a rocky platform.
A full-day trip to the island's north includes stops at Australia's largest loggerhead turtle nesting site and Cape Inscription, where Hartog left his famous calling card. A replica plate (the original resides in the Rijksmuseum in Amsterdam, in the Netherlands) and interpretive panels mark the spot.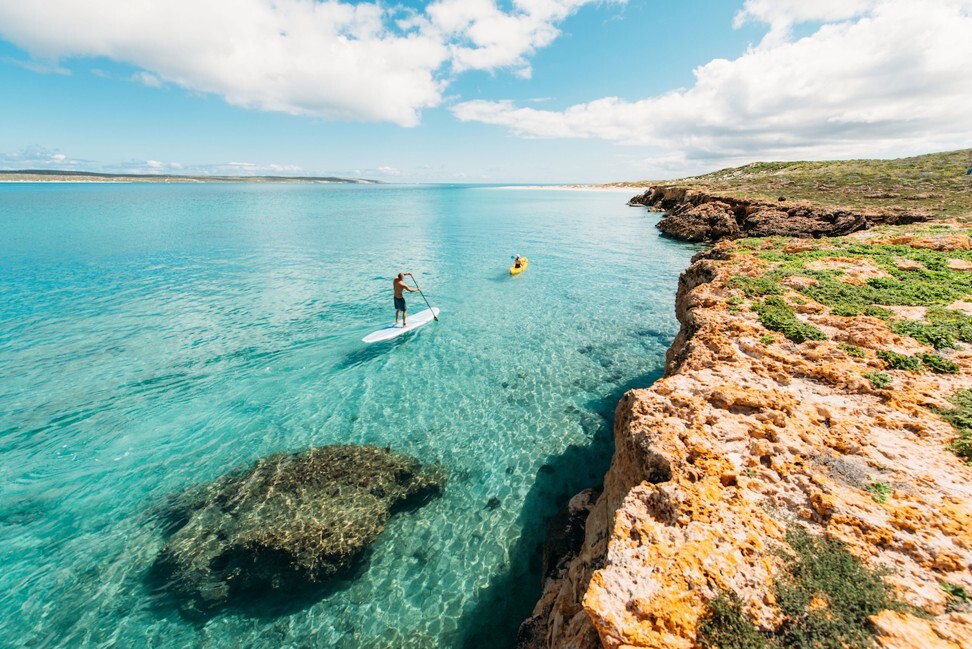 Visitors wanting to lend project Return to 1616 a helping hand can join four-wheel-drive tour company Global Gypsies, to assist DBCA with the monitoring of reintroduced animals.
After making history as the first point on the European map of Australia, Dirk Hartog Island is making history once again. Or remaking it, you could say.
"This is certainly one of the most significant conservation projects in Australia," Morris says. "In fact, I'm not aware of any fauna reconstruction projects like this in the world, where we are putting the native fauna from 400 years ago back onto an island."
It's hoped that future visitors to the island will be able to view it through Hartog's eyes, as the clock turns back to 1616.