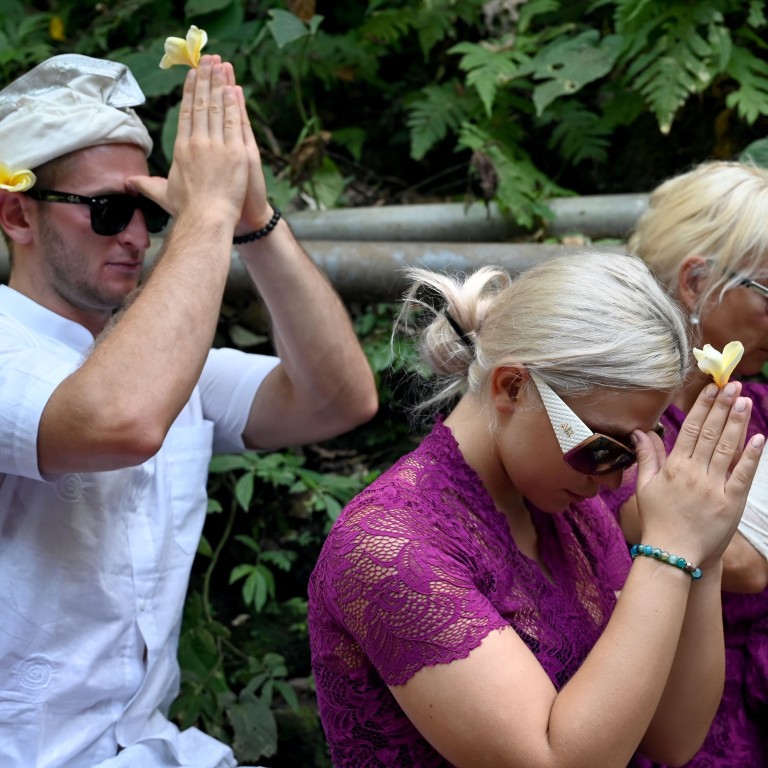 Opinion
Destinations known
by Mercedes Hutton
Destinations known
by Mercedes Hutton
How Bali brings out the worst in tourists – Indonesian island sees increase in badly behaved visitors
Over the past two months, several separate incidents have drawn attention to how travellers act on the Island of the Gods
Bali's governor has had enough, vowing to send disorderly travellers home in future
Indonesia might have more than 17,000 islands, but there is only one Bali – at least for the moment. The Island of the Gods has proved so popular with tourists – according to Bali Statistics Agency, it welcomed 5.7 million international arrivals in 2017 – that the government wants to replicate its success across the archipelagic nation by creating "
10 new Balis
". However, after an increase in incidents involving badly behaved visitors, authorities might want to re-evaluate how closely they mimic the popular destination's model.
According to various media reports, this summer alone
an Indian family was caught stealing from a hotel
and publicly shamed after a video of their stash being exposed went viral; a Muslim tourist brandished a knife at Balinese beachgoers, ordering them off the sand in front of his villa; a Russian traveller was jailed after being arrested at Denpasar airport for trying to smuggle an orangutan, two geckos and five lizards out of the country; having had rather too much to drink, an Australian man went on a half-naked rampage, fly-kicking a motorcyclist and jumping onto the bonnet of a moving car, among other misdemeanours; and a Czech couple caused outrage when they were caught on camera disrespecting a religious site. And that's before we even get started on
begpackers
.
Of course, holidaymakers misbehave wherever they lay their sun hats, but there seems to be something about Bali that brings out the absolute worst in tourists. Perhaps, because, according to a recent article on Thrive Global, the digital wellness platform founded by Arianna Huffington, it is "known to be an energy vortex [ …] where your emotions and past karma get whirled up into one big feelings tornado." So, maybe all those aforementioned misdeeds were manifestations of karmic revenge in the form of some seriously significant feelings tornadoes? No, Destinations Known doesn't think so either.
What is it, then, that makes such miscreants leave their manners at the immigration counter?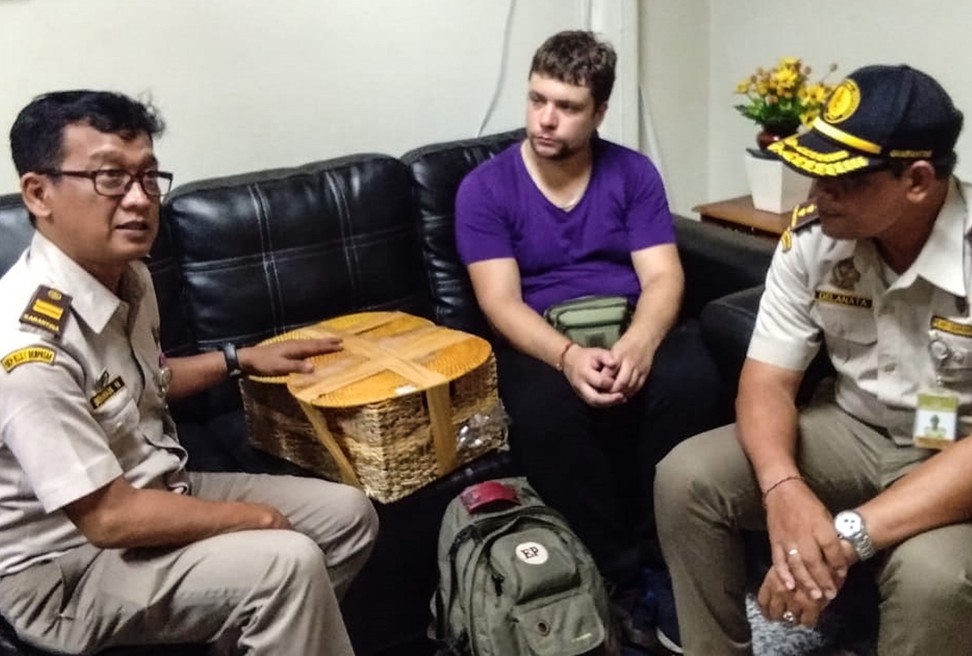 Last September, following a string of disrespectful behaviour at Bali's temples, the island's deputy governor, Tjokorda Oka Artha Sukawati, told British newspaper The Guardian that the island had experienced a decline in the type of traveller it attracted. "It is because we are too open with tourists, so too many come," he said. Twelve months on and, if Google Alerts are anything to go by, it's got even worse.
According to Perth-based NGO Indonesia Institute, the fault lies not with the transgressive tourists but with the Balinese courts, which are too lenient on drunk or disrespectful visitors. "The group is urging Indonesian authorities to have 'no sympathy' and send Australians who run amok to jail," reported broadcaster 7 News.
Bali governor I Wayan Koster appears to agree. Speaking to reporters on August 13, he said: "In the future, if there are tourists misbehaving like that [referring to the Czech couple] we should just send them home, they are being disorderly".
However, a simple deportation does little to address the reasons behind such bad behaviour, which likely stems from a combined sense of superiority, impunity and imprudence felt because the culprits are far from the moral frameworks that keep them in check at home.
Of course, as soon as they are caught, villainous visitors immediately turn repentant and apologies and excuses abound. The Czech pair claimed that, because they are atheists, it is difficult for them to identify religious sites; the Australian action man said he was so drunk he couldn't remember any of his early-hours adventure; the Indian family offered to pay for what they had pilfered.
But the damage was done; to egos, to the reputations of their compatriots, and, unfortunately, to Bali, too. Because who wants to experience the Island of the Gods alongside a bunch of reprobates?
Sentosa test drives autonomous shuttle buses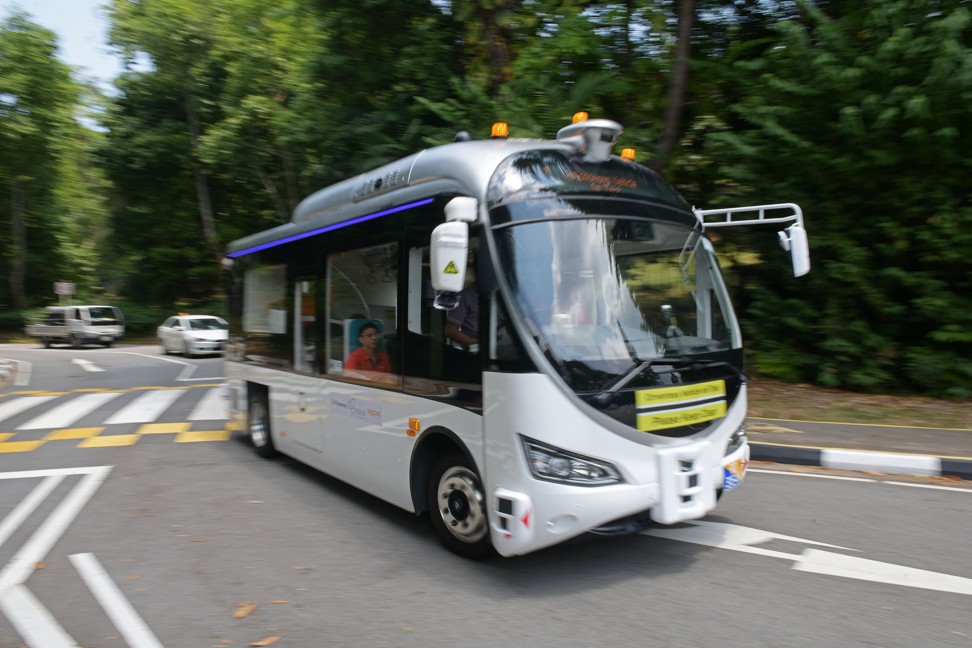 On August 26, a new type of transport took to the roads for a trial run on the Singaporean resort island of Sentosa – driverless shuttle buses. Passengers will be able to hail the autonomous vehicles, which ply popular spots along a 5.7km route, using the Ride Now Sentosa app.
According to Channel News Asia, each of the four shuttles comes with a human "safety driver", who is trained to take the wheel should anything happen. "In addition, all the autonomous vehicles will display electronic signages to signal that they are operating autonomously, for easy recognition by road users and pedestrians," said a press release issued by the Ministry of Transport and Sentosa Development Corporation.
The autonomous shuttles are only available between 10am and 12pm and from 2pm to 4pm on weekdays until the trial ends on November 15.
Chiang Mai 'bird woman' helps influencers get the perfect picture
We live in an age dominated by social media. An entrepreneurial soul in Chiang Mai, in northern Thailand, understands that better than most and has turned her hand to provoking the pigeons that settle around the town's Tha Phae Gate, encouraging them to fly into people's pictures, for a cost, of course.
According to an article on digital news site Coconuts, the woman in question is 30 years old and called Noon. She used to be a maid, but had to find alternative employment once her daughter started attending school. Naturally, she picked up a flag and started waving it at the kit of pigeons loitering around the ancient site. Now she can make up to US$10 per day, charging tourists to make birds fly in their faces.