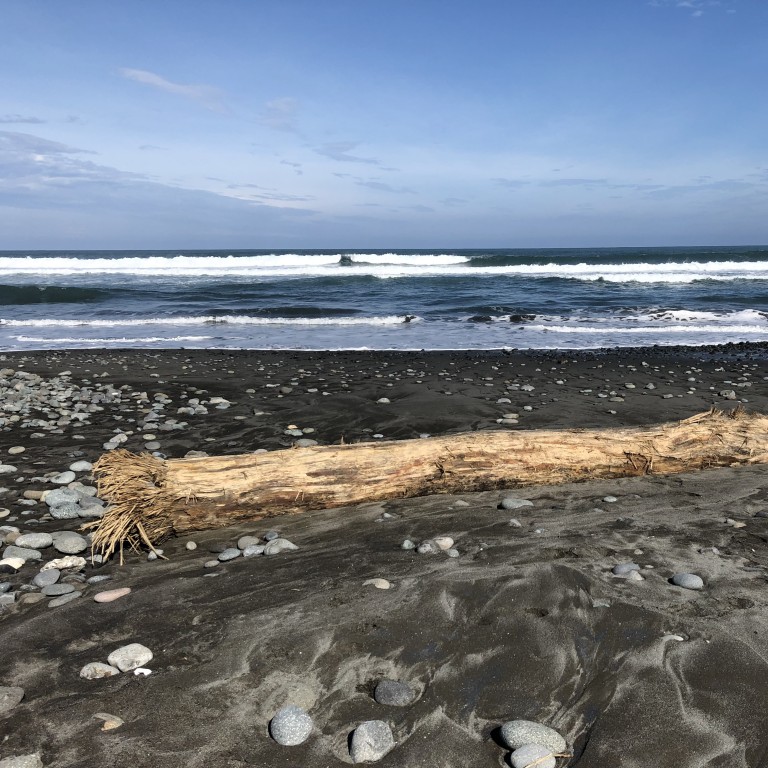 Opinion
Destinations known
by Mercedes Hutton
Destinations known
by Mercedes Hutton
Mainland Chinese tourists are staying away from Taiwan, but the self-ruled island doesn't seem to mind
Beijing's ban on solo travellers to Taiwan likely to see visitor numbers fall by 700,000
Impact expected to be limited as the self-ruled island has started to focus on alternative markets, such as Thailand, Vietnam and India
On a recent trip to Taiwan, this writer travelled south from the laid-back capital, Taipei, to Dulan. The most remarkable thing about the town (population: 500) was not the wild waves, which decorated the expansive black sand beach with decaying tree trunks and innumerable smooth stones, nor the lush landscape bearing bounties of dragon fruit, bananas and papayas, but an almost complete lack of tourists. At a hostel staffed by travellers from Europe and South America who exchanged their bed-changing or beer-pouring abilities for board, the volunteers outnumbered the guests. It was glorious.
The self-ruled island has experienced a downturn in arrivals from what was its main source market, mainland China. Visitors from the Middle Kingdom are staying away, in part, because they have to. In July, Beijing announced that from August 1, it would
stop issuing permits for independent travel to Taiwan
. Any citizens from the 47 cities previously able to apply for solo visas who still wanted to set foot on Taiwanese soil would have to do so as part of a group tour. "In view of the current cross-strait situation, such visits will be temporarily restricted until further notice," the Ministry of Culture and Tourism said in an online statement.
The restriction came several months ahead of Taiwan's presidential elections, which will be held in January, and was largely seen as an attempt to ruin the re-election chances of incumbent
President Tsai Ing-wen
, whose Democratic Progressive Party's nationalist agenda has not won it many fans in the mainland.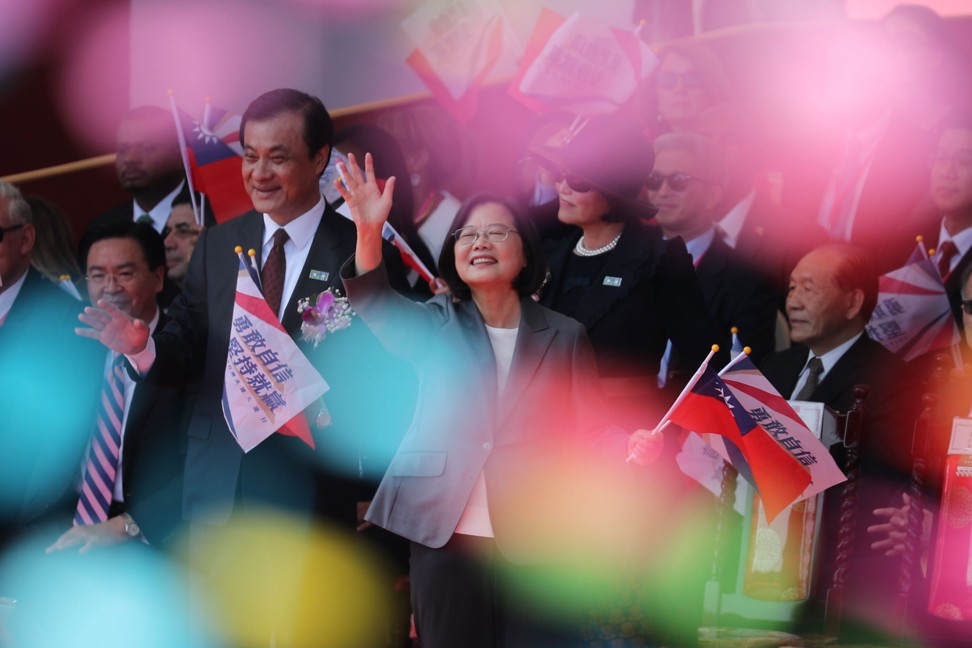 Constraints on independent travel to the island, which China considers a wayward province awaiting reunification, were relaxed for Chinese nationals in 2011, when Taiwan was ruled by Ma Ying-jeou, of the Beijing-friendly Kuomintang party. The year 2015 saw 4.1 million mainland arrivals, constituting a significant proportion of Taiwan's 10.4 million total visitors, according to Tourism Bureau data.
However, Beijing limited group travel to Taiwan ahead of Tsai's inauguration, in May 2016, and mainland visitor numbers have been in decline ever since. In spite of this, total international arrivals have slowly but steadily increased year on year, suggesting that Taiwan is not all that reliant on the mainland market to keep its tourism industry afloat.
On October 19, English-language daily Taiwan News reported that September showed a 68 per cent slump in arrivals from mainland China, year on year. According to Mainland Affairs Council spokesman Chiu Chui-cheng, citing figures from the National Immigration Agency, that represented a 59 per cent decline in tour group numbers and a 73 per cent drop for independent travellers, who had arrived on permits issued before the solo travel restrictions came into effect.
Speaking to the South China Morning Post in July, Robert Kao, head of the policy development committee for Taiwan's Travel Agent Association, said that if the ban remained in place until after the election, individual visitor numbers would fall by 700,000. According to the Tourism Bureau, the average spend per person per visit in 2017 was a not insubstantial US$1,147, which, if Kao's predictions prove true, could mean a substantial loss in tourism expenditure.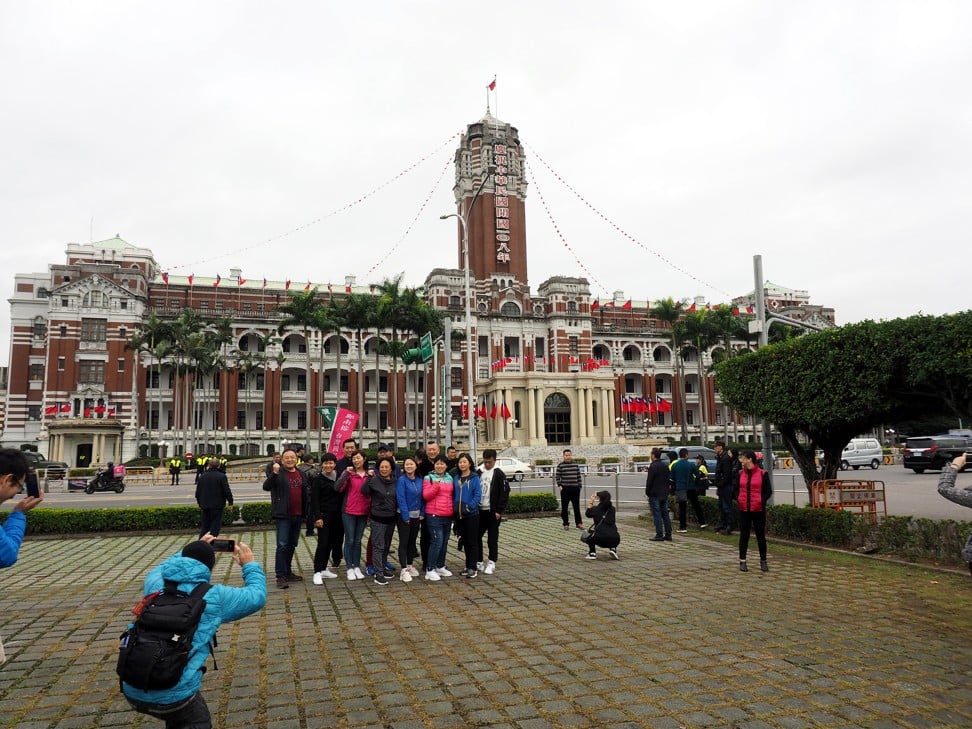 But not everyone seems concerned. Peter Lin, head of Topology Travel Agency, in Taipei, told American magazine Forbes: "The most it would take off Taiwan's GDP would be no more than 0.2 per cent, if there were absolutely no Chinese tourists." He explained that Taiwan's travel sector started to focus on alternative source markets, such as Southeast Asia, when Tsai took office, so the impact of the decline in mainland arrivals was not expected to be profound.
Indeed, the Taiwan News recently reported on a renewed effort to promote the island to visitors from the Philippines, Thailand, Vietnam and India – countries involved in the New Southbound Policy, which was introduced in 2016 to enhance relationships with 18 nations in Southeast Asia, South Asia and Australasia, and to end a reliance on mainland Chinese tourists.
Meanwhile, in Dulan, the surf forecast, rather than an alarming lack of mainland Chinese, dominated conversation among the few travellers present, whether they be from Venezuela, France or elsewhere in Taiwan.
Southern Thailand braces for bad weather while the north welcomes 'winter'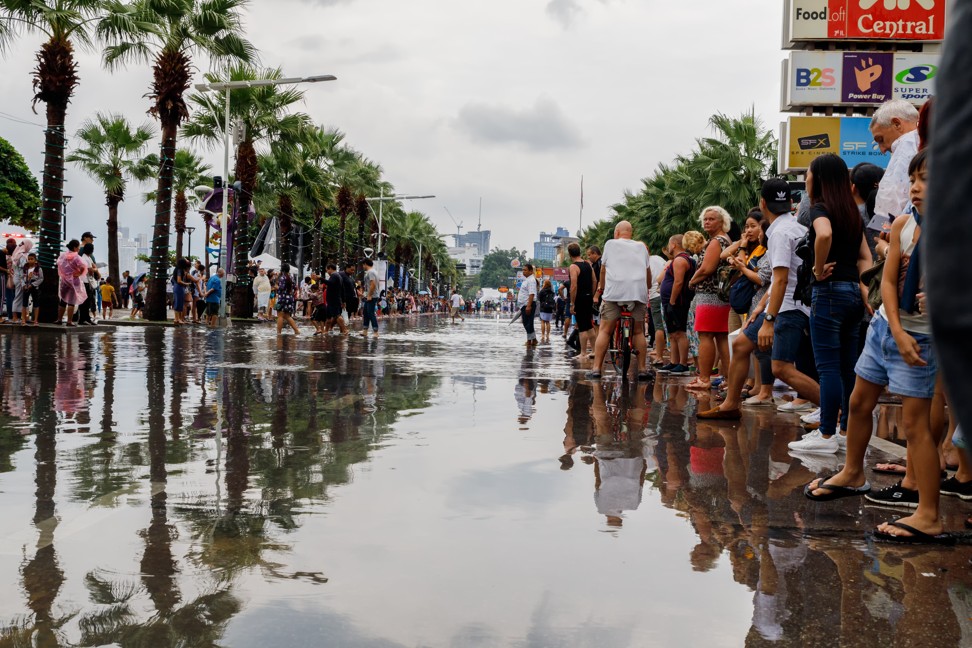 Torrential rain has been making its way across the Gulf of Thailand as the monsoon season gets into full effect. Heavy downpours caused flooding and beach erosion in Pattaya, the authorities of which spent 400 million baht (US$13 million) rebuilding its sandy shoreline last year, according to online news site The Thaiger.
On October 19, the Thai Meteorological Department issued a warning for "heavy rain in the south", cautioning against potential flash floods and waves of up to two metres high in the lower Gulf of Thailand. In Khao Luang National Park, six rain-swollen waterfalls were closed to visitors, reported the Bangkok Post.
In the north of the country, meanwhile, "winter" has come, bringing with it a spike in visitor numbers to national parks. Kritsayam Khongsatri, head of Doi Inthanon National Park, in Chiang Mai, told the Bangkok Post that the attraction welcomed almost 22,000 people over a recent long weekend.
Calls for closure of Bali's sea turtle farms deemed too 'controversial'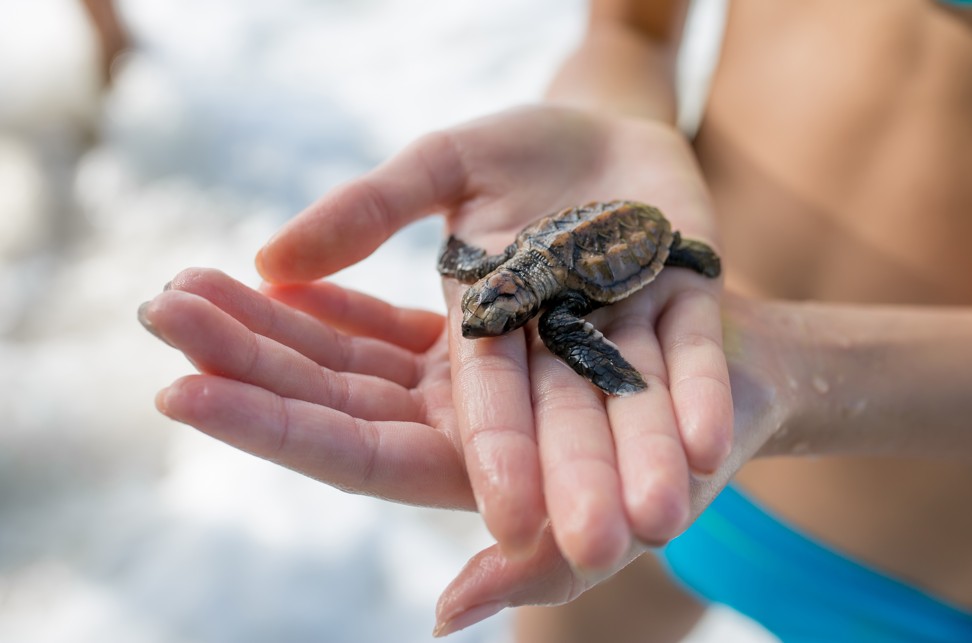 The plight of sea turtles kept captive in six "farms" on the Indonesian island of Bali has been brought to light by Jakarta Animal Aid Network (JAAN). According to an article by online news platform Yahoo News Australia, the naturally solitary reptiles are kept together in shallow pools to allow visitors to interact with them. "The only reason these centres exist is because people go there to take photos with these animals," Femke den Haas, who works with JAAN, told Yahoo News Australia.
After government inspectors visited the farms, they found that three were operating without permits, that 230 of the 300 animals were endangered green sea turtles and that regulations, such as that against visitors touching the animals, were not being enforced. Closing the venues was deemed too "controversial". Instead, government agencies are working to reform the attractions.
JAAN urges tourists not to visit and thus provide financial support to the farms.