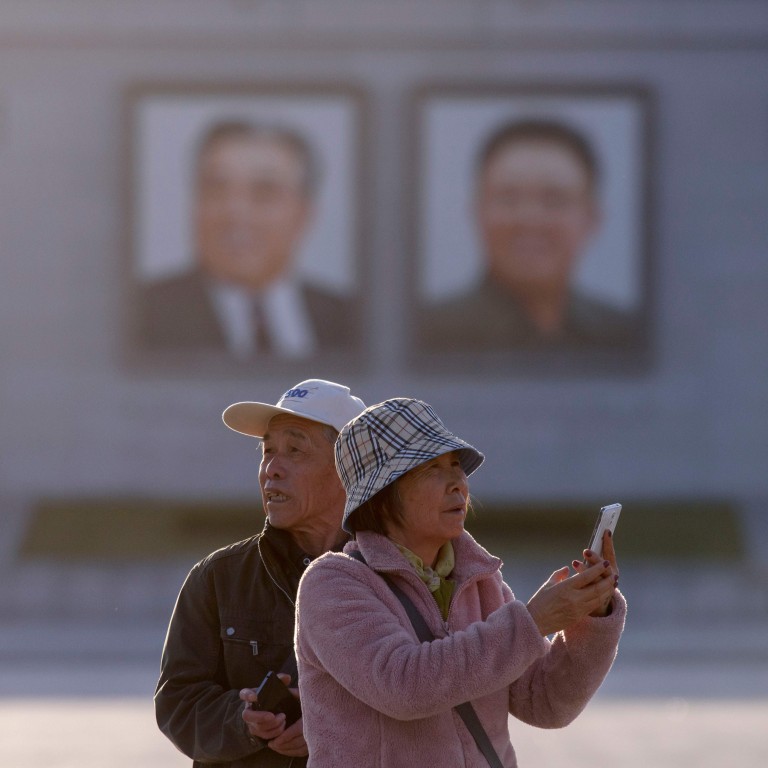 Opinion
Destinations known
by Mercedes Hutton
Destinations known
by Mercedes Hutton
Chinese tourists in North Korea: 'almost a necessary evil'
A surge in visitors from China is likely to have financial benefits and has led to improvements at hotels
But North Korean guides are overwhelmed by large groups and unable to stop travellers from wandering off unaccompanied
North Korea might not seem a likely victim of overtourism but, according to the website NK News,
the hermit kingdom
is struggling to accommodate a surge in arrivals from its neighbour to the west. On October 31, the Seoul-based platform estimated "conservatively" that a record 350,000 Chinese tourists will have visited the isolated nation by the year's end, adding that the volume of visitors is causing problems at some of the most popular destinations in the capital Pyongyang and beyond.
Improved relations between China and the Democratic People's Republic of Korea
, whose leaders have met five times since March 2018, are believed to be behind the DPRK's increased appeal, although the desire to know more about a mysterious neighbour and a lack of gambling laws also play a role. As does nostalgia. "I don't want to speak for all Chinese any more than I would for all Koreans, but there is a tendency for mainland tourists to assume that the DPRK is simply China from 40 years ago," Simon Cockerell, general manager of Koryo Tours, told
NK News
.
Banking on another "conservative" estimate from NK News that
each arrival spends US$500 per trip
, the nation could net as much as US$175 million from tourism this year, without having to worry about those pesky international sanctions. "Simply by targeting the Chinese with their tourism business, North Korea can earn a considerable amount of foreign currency," one source told news site Daily NK.
Businesses across the capital are booming, according to a November 1 NK News article, with the increase in arrivals driving improvements at hotels, including "more powerful hairdryers, new paving, mosquito nets, powerful showers and even 24-hour supplies of hot water".
However, as other countries familiar with a sudden influx of travellers from the Middle Kingdom have found, the financial rewards aren't always enough to sugar the pill of being too popular.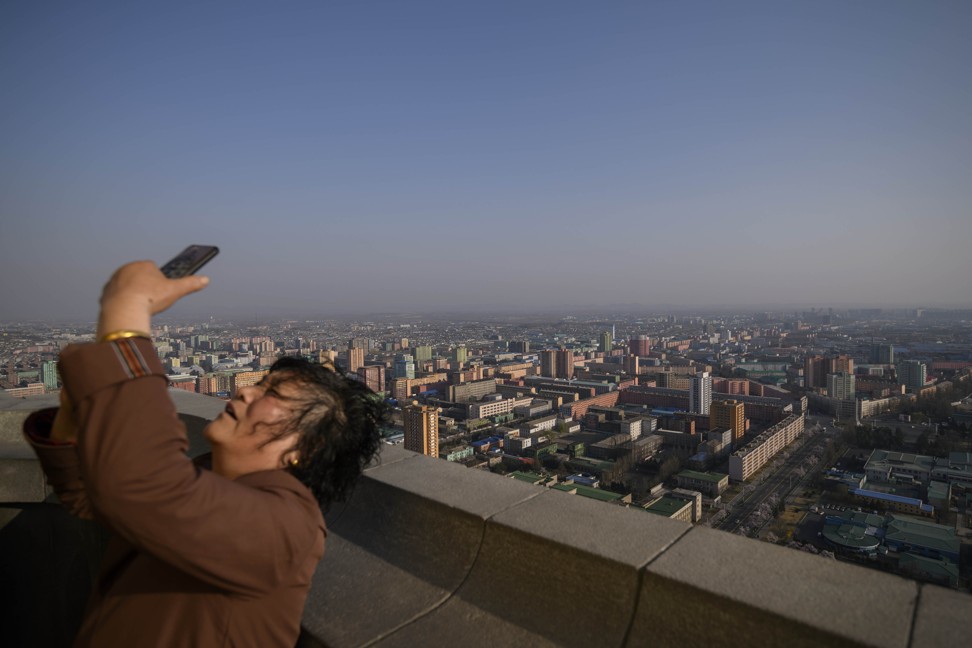 "Chinese groups are typically large and hence more difficult to control," a guide who led tours to North Korea told NK News. "Some local guides have expressed disappointment with the lack of interest in their explanations at tourist sites." The website also reported that Dr Tereza Novotna, a North Korea scholar, said that Chinese visitors were viewed as "almost a necessary evil", while Cockerell explained that local guides found the large groups "a bit overwhelming".
Mainland tourists are also overwhelming specific sites, including Juche Tower and Kim Il-sung Square, in the capital, and the DMZ, the no man's land that separates the North from South Korea.
Speaking to Daily NK, an unnamed North Korea expert said, "Before there used to be a quota on the number of Chinese tourists allowed into North Korea, but this quota has become useless."
Visitors from the Middle Kingdom have been known to wander off, unaccompanied, something that is forbidden and can land tourists and their guides in serious trouble. In 2010, two Western journalists slipped away from the Yanggakdo hotel at dawn and photographed an illegal market. They were later confined to their hotel and forced to write a letter of apology as punishment, but things could have been much worse.
American student Otto Warmbier
was charged with subversion for allegedly taking a propaganda poster from his hotel room, also at the Yanggakdo, and sentenced to 15 years of hard labour in 2016. He died in June 2017, six days after being released and returned to his homeland in a vegetative state.
As far as we know, no such penalties have been dished out to Chinese tourists. Sources told NK News that "DPRK tourist authorities simply don't want to rock the boat when it comes to the industry's biggest ever cash cow in history".
Should North Korea need any evidence on what happens when a Chinese tourism boom goes unchecked, there are plenty of cautionary tales from around the region. Spoiler: it is not always pretty.
Kyoto district has had enough of intrusive travellers and bans photos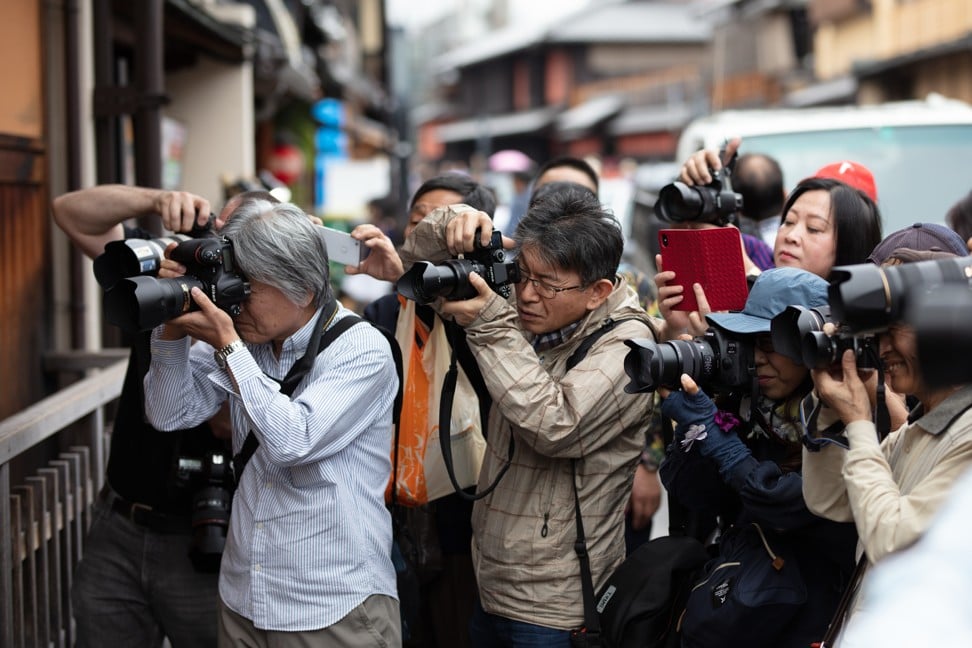 Kyoto's Gion district – home to geisha, wooden machiya teahouses and lantern-lit lanes – has had enough of
boorish tourists
and banned photography on some of its famous streets. On October 25, Japanese broadcaster NHK reported that an association of residents and business owners had organised to implement the picture prohibition on private alleys near Hanamikoji Street, effective immediately. Signs telling visitors of the rules have been put up around the area while leaflets have been handed out to urge tourists to ask permission before snapping any geisha. The fine for flouting the rules is 10,000 yen (US$92).
According to The Guardian newspaper, the ban and fine are not legally binding, with local businesses hoping the measure will convince visitors to have more respect for the neighbourhood.
Group representative Mimiko Takayasu told NHK that the ban had been imposed to help preserve Gion's traditional atmosphere.
China's Hebei province closes 32 unsafe glass bridges and walkways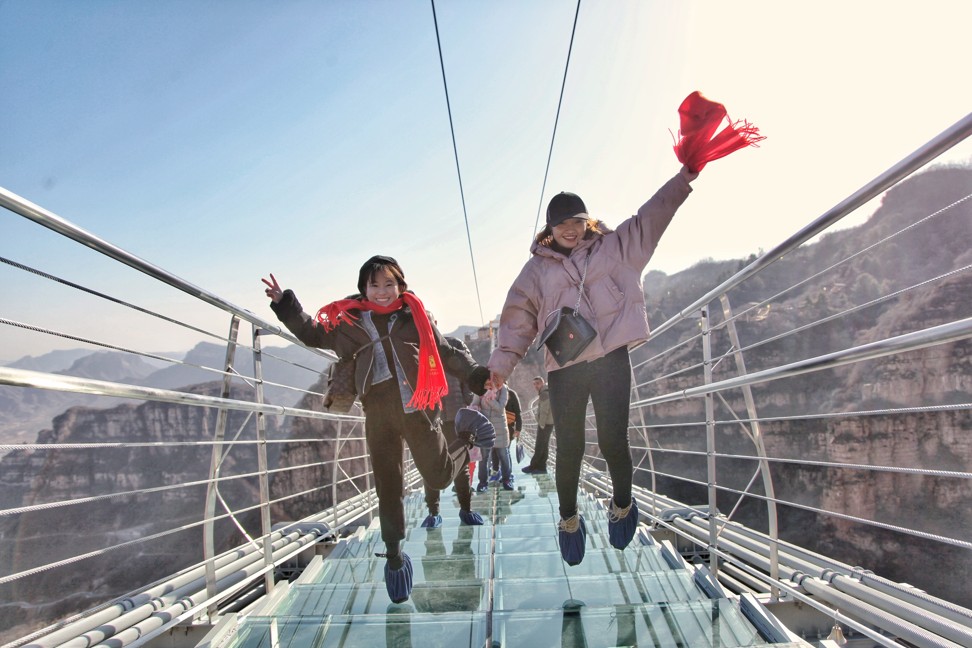 They appeal to adrenaline junkies while inspiring crippling fear in others, but there is no denying that glass-bottomed bridges and walkways have
drawn tourists to some of China's most scenic spots
. According to the state-owned China News Service, there are more than 2,000 glass bridges and an "undetermined" number of glass walkways or slides in the mainland, but not all of them are safe.
Amid a lack of national regulation, Hebei province has enforced regional requirements, leading to the closure of 32 glass-bottomed attractions over the past 18 months. Authorities in Guangdong have also been cracking down, demanding changes to six sites deemed unsafe in the province.
Suddenly, that vertigo seems all too justified, doesn't it.