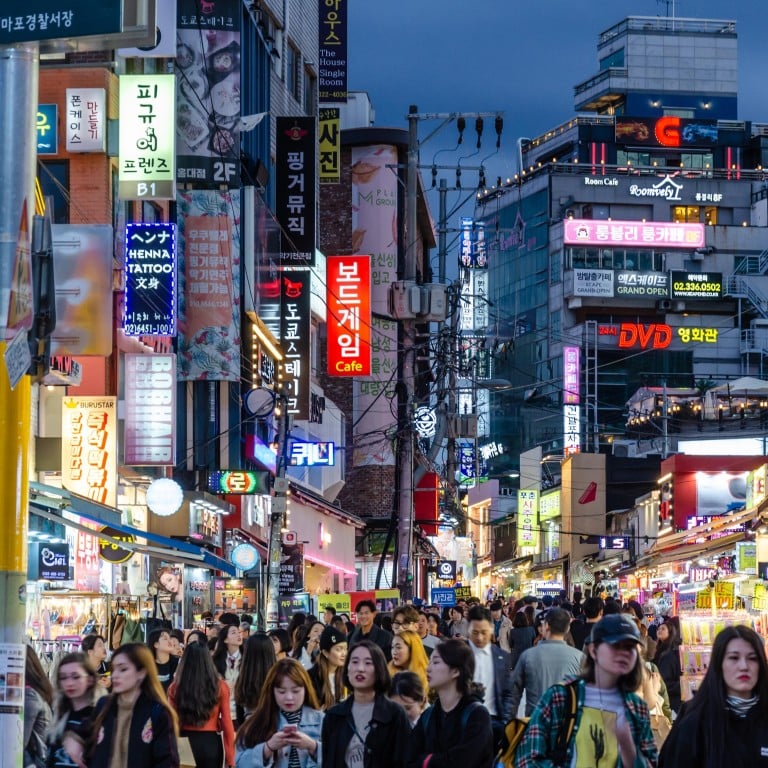 Beyond K-pop: Seoul's underground music scene where soul, funk, R&B and psychedelia reign
The Hongdae district is the beating heart of a live music scene that began with American GIs in the 1960s
Disreputable furniture, vinyl counters and tattered record sleeves still decorate some of the best live venues
The next time you're in
Seoul
, you may find me in a basement bar near Hongik University, listening to scratchy old records. With any luck, spinning on the turntable will be Shin Jung-hyun and The Questions' 1970 recording of
In A Kadda Da Vida
, a cover of the 1968 Iron Butterfly classic – the 17-minute album version – albeit with a slightly different spelling.
The bar, Gopchang Jeongol – literally meaning "beef tripe hotpot", though small English text on the sign reads, "Korean Traditional Pop's Club Since 2001 … " – actually opened in 1999, I'm told, and is a temple to South Korea's rock 'n' roll history. A wall of records, all by Korean artists, stands behind the DJ booth, their dust jackets tattered and worn, although each is now further encased in a plastic sleeve. The place smells of cigarettes and soju, an appealing aroma, apparently, for the hipsters who flock here on weekends to dance.
When it comes to music, South Korea may be best known for K-pop, but Seoul has a thriving underground scene, which revolves around converted basement music rooms and vinyl bars built on a solid half-century of rock 'n' roll tradition, from the "go-go" era of the 1960s to soul, funk and psychedelia. If this scene could be pinned to a single neighbourhood, it would be Hongdae, a sprawling low-rise zone of 24-hour barbecue restaurants, cheap fashion, karaoke parlours and bars and clubs, hundreds of them. Its denizens are the capital's gregarious youth, from K-pop kids to scenesters with dyed hair, tattoos and vintage clothes.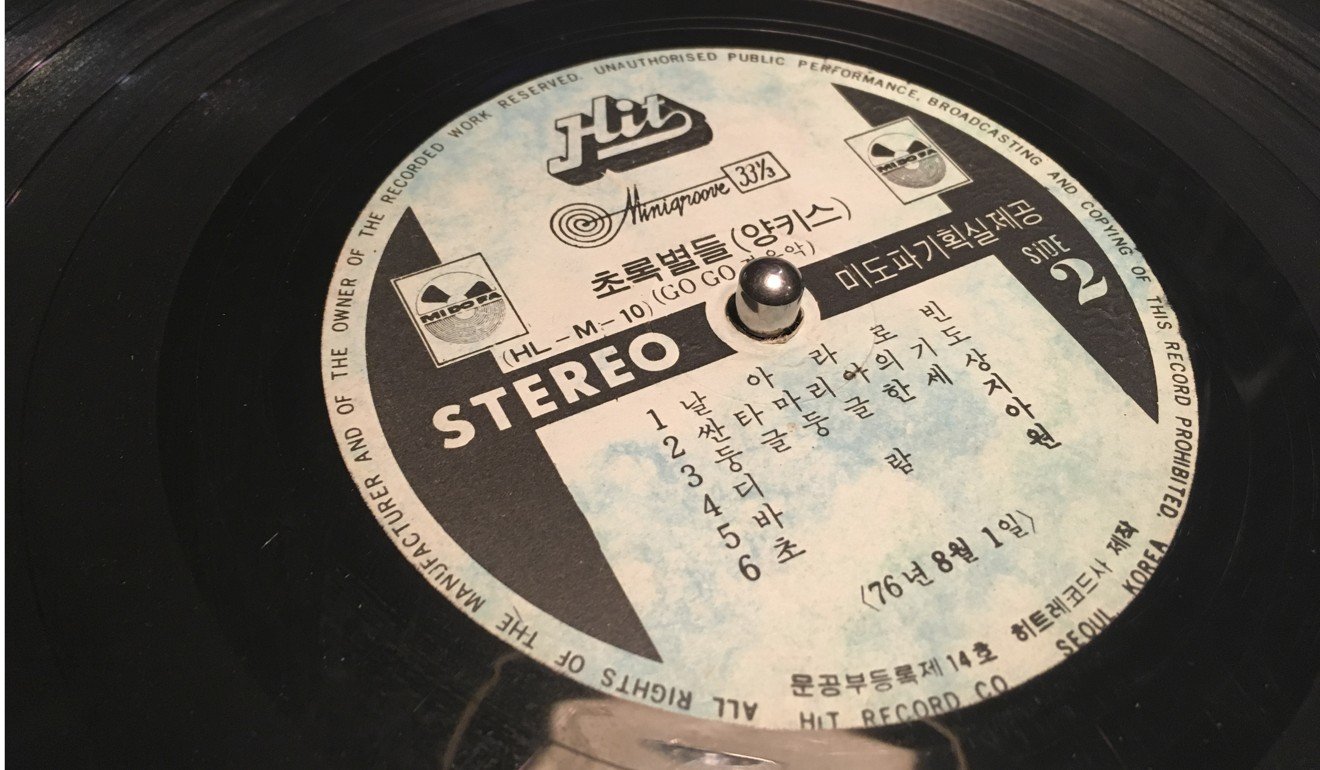 Winding through Hongdae's bowels, Jandari Street is lined with live-music venues and provides the name for the annual Zandari Festa, a SXSW-like showcase held every autumn in 13 of the district's clubs. The festival organisers throw legendary parties and promote the event with the ominous hashtag #prayforyourliver.
Hard drinking, for better or worse, is a fact of Korean life. One Hongdae icon – the makgeolli man – dresses in rags and spends most nights, from dusk to dawn, pedalling a cart laden with cheap, sweet rice wine around the streets. His makgeolli gives drinkers a hunger for "hangover soup". I try a spicy beef bone and cabbage version at chain restaurant Boseung Hall but hearty bowls can be found all over Hongdae: kimchi soups; beef or miso-based broths; and, at the Baek Nyeon Baekse Ginseng Chicken Soup shop, a particularly filling version with a small chicken stuffed with glutinous rice that comes in a clay bowl.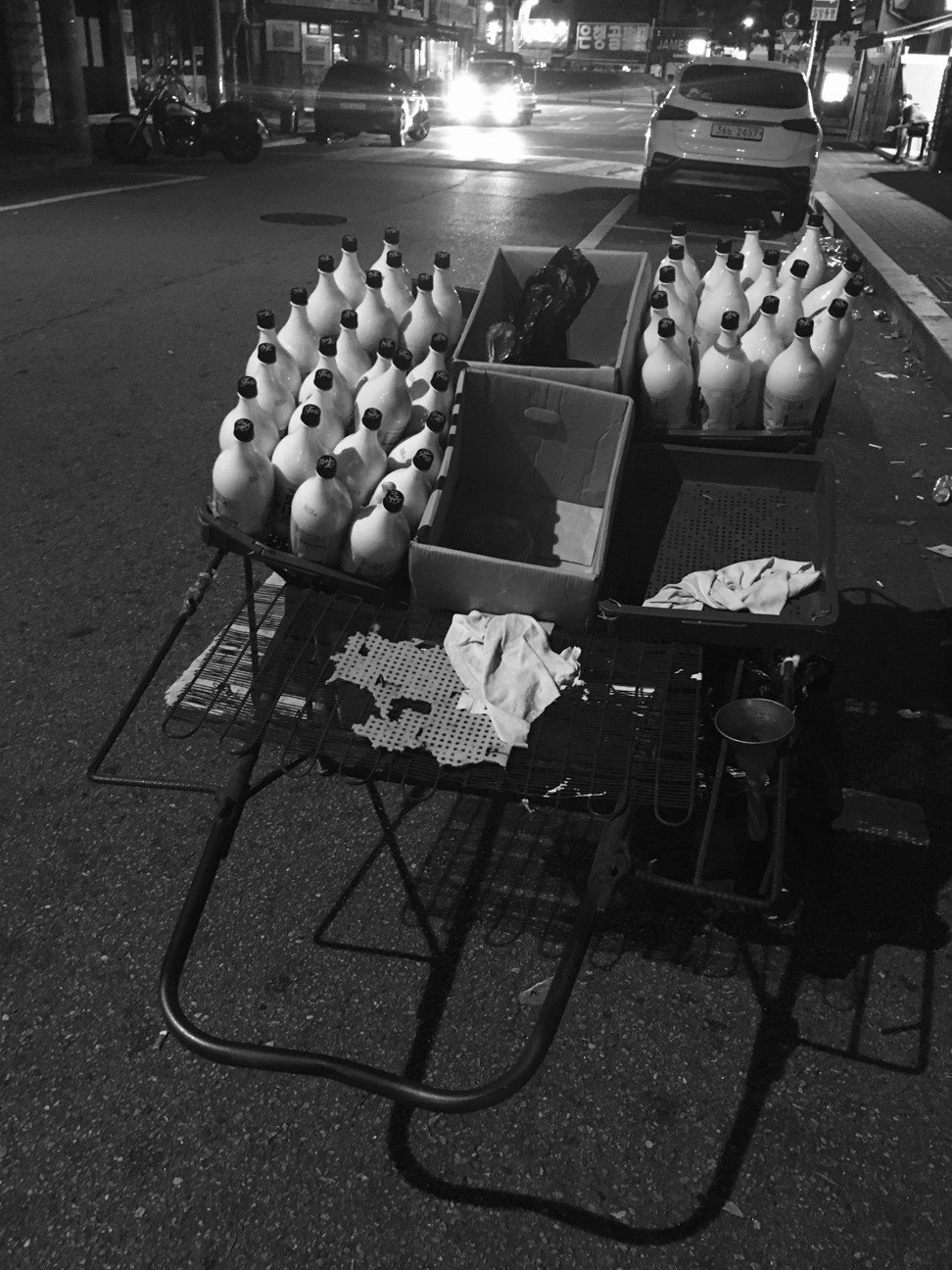 One of the area's cornerstone venues is Strange Fruit, which has built a reputation as an alternative and inclusive space for live music since 2004. The club is advertised by a tiny neon sign. Inside, it looks like a barely redecorated basement; there is no stage as such, and the space can accommodate little more than 100 punters, but touring indie bands from all over the world play here.
"The bar's name was taken from a song by [American jazz singer] Billie Holiday," says owner Park Ji-hong, a handsome ear, nose and throat doctor. "I opened this place because I wanted to meet new friends, to learn about different music and culture from them."
The "strange fruit" in Holiday's song were the bodies of lynched African-Americans hanging from the limbs of a tree. Among the rock 'n' roll posters on the bar's walls is a sign that reads, "We welcome all races, all religions, all countries of origin, all sexual orientations, all genders."
Two doors down is another live base­ment, Hippytoki, a venue for everything from punk shows to poetry readings. The interior resembles a communal living room of hand-me-down furniture, with giant speakers scattered around the periphery. For musical performances, the furniture is moved out and the bands given a 10cm-high raised "stage".
Gopchang Jeongol is a short walk away, along streets thronged with shoppers by day and, at weekends, with revellers lingering until dawn. I am taken to this vinyl shrine by Jeong Jung-yeop, bass guitarist with the band Lee Nalchi, who mix traditional Korean singing with funk and disco. It is a brick-and-wood clubhouse of rag-tag furnishings – 60s op-art wall­paper, what might generously be termed "vintage" furniture and plenty of South Korean rock 'n' roll memorabilia. Only Korean music is played in the main space, but there's a side room for Western records, called Cosmos, designed as a recreation of a 60s Liverpudlian rock 'n' roll pub.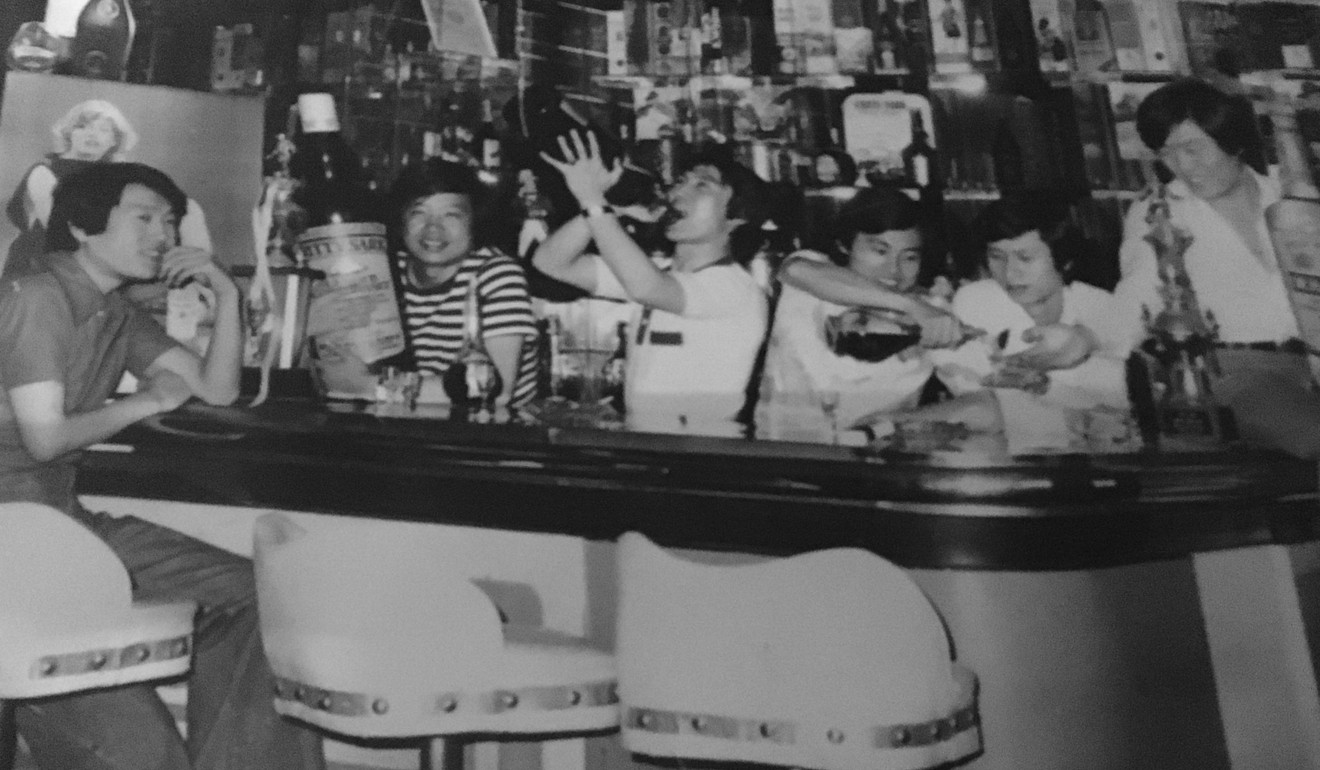 Jeong and I are drinking beer when a funky R&B bass groove catches our attention. It is like Korean Motown by a band called The Devils, the DJ tells us. Formed in 1969, their name implied "decadent music", as rock 'n' roll was then derided in Korea. A huge photo of The Devils hangs on the bar wall, all of them guzzling from oversized bottles of imported whisky.
Moving into the DJ booth, club owner Jeong Wong-yong (no relation to Jeong Jung-yeop) starts playing music by Shin Jung-hyun, the godfather of Korean psychedelia, whose B-sides were often 16-minute, slow-boiling solos of fuzzy guitar and Hammond organ. When the records were released, they didn't sell particularly well, says DJ Jeong, because when prospective customers looked at the vinyl, they couldn't see any gaps in the grooves. "Only one song per side! People were scared to buy this!" he says, holding up the disc.
Psychedelic guitar, soul bass lines, organ solos and danceable R&B caught on to an extent in South Korea, but did not spread throughout Asia. The music arrived with the United States military. World War II and the Korean war put American bases in Japan, Korea and Taiwan. More GIs arrived with the Vietnam war, and they took their rest and recuperation leave in Tokyo, Bangkok, Hong Kong, Taipei, Kuala Lumpur – and Seoul. The soldiers' music found interpretations in Cambodia, Thailand and Japan, while Hong Kong and Taiwan were more focused on the lilting melodies of what would become known as Canto-pop and Mando-pop. Generally speaking, psychedelic rock 'n' roll did not flourish under the Asian dictatorships of the 60s and 70s.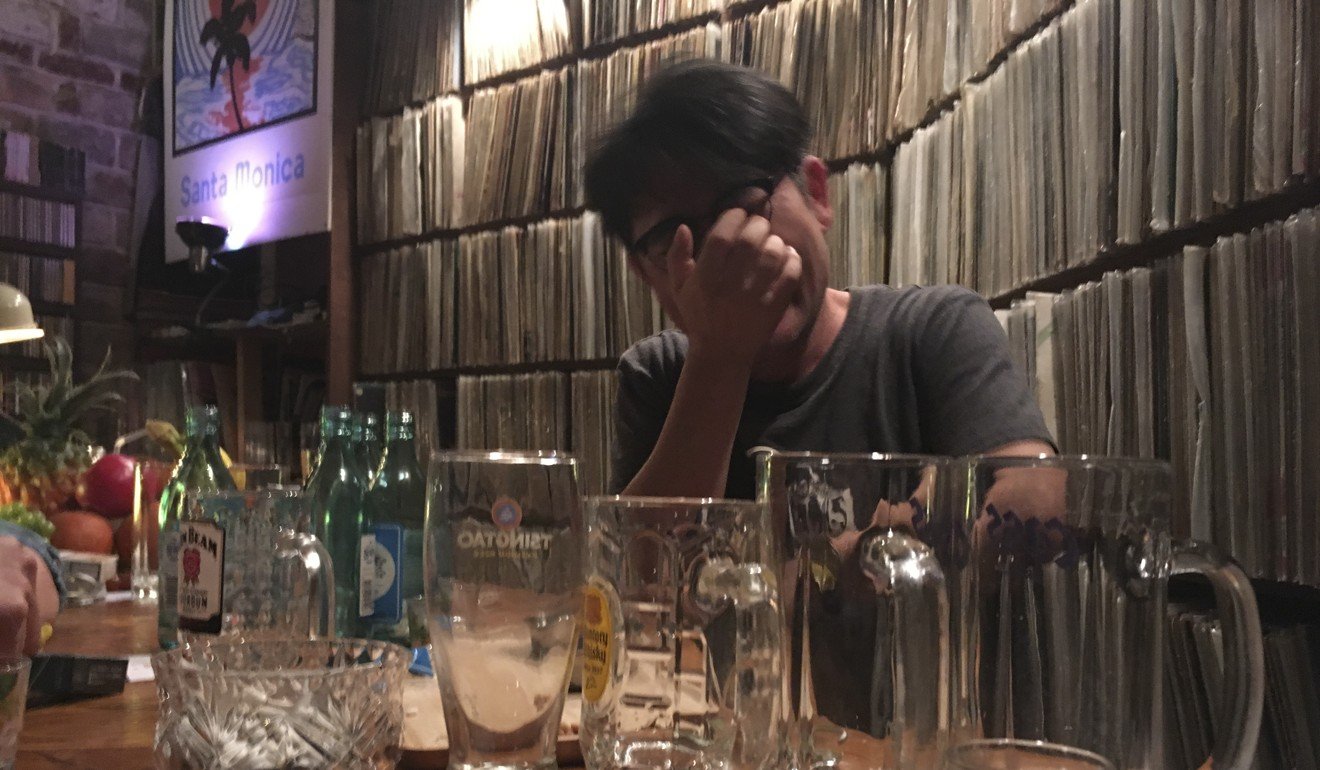 Jeong Wong-yong says that in Korea, the psychedelic era had been almost completely forgotten, swept away by the synth-happy 80s and K-pop, before gaining appreciation from a younger generation.
He pulls out a 1972 record by the Golden Grapes, featuring Shin backed by five men with American names. Side one includes five Korean originals but the flip side has a single track, Jul Geo Un Go Go. Jeong puts it on and lets it play; a bottle of soju is opened.
Nobody cares that it is almost six in the morning.