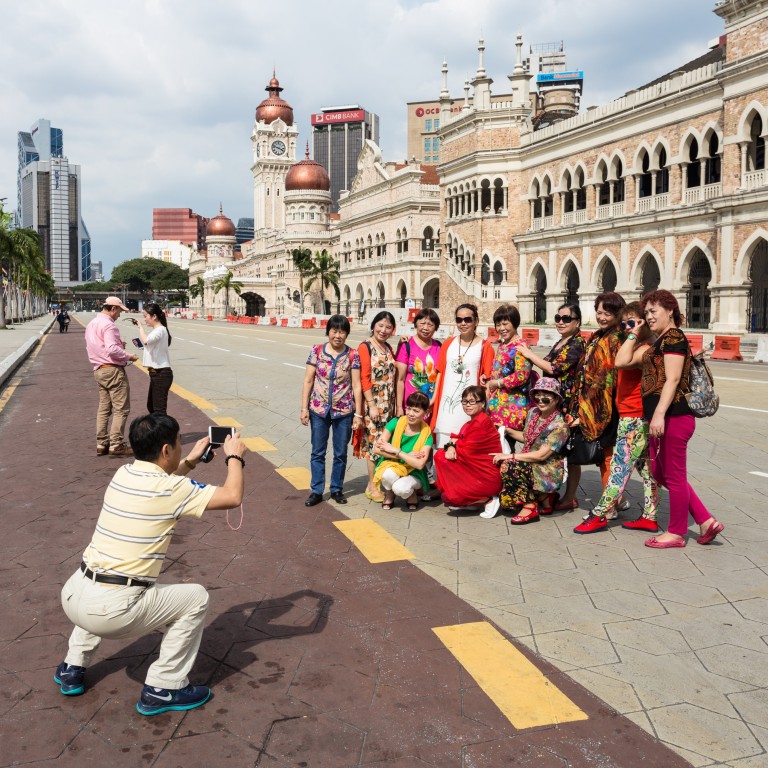 Opinion
Destinations known
by Mercedes Hutton
Destinations known
by Mercedes Hutton
Chinese tourists will be educated on how to behave in Malaysia, even though they already know, says ambassador
China's ambassador to the Muslim-majority nation admits complaints regarding Chinese citizens are a cause of embarrassment
But he maintains that travellers from the Middle Kingdom know how to comport themselves
Malaysia has big plans for its tourism industry; the Southeast Asian nation hopes to attract 30 million visitors willing to collectively spend 100 billion ringgit (US$24 billion) by the end of 2020. To achieve this, the prime minister,
94-year-old Mahathir Mohamad
, has launched the aptly named Visit Malaysia 2020 campaign, declaring in July, "we need to connect and reach out to 'high yield' markets […] namely Asean, China, India, the United Kingdom and Germany", during a speech at Kuala Lumpur International Airport.
Last year,
Malaysia
earned 84.1 billion ringgit from the almost 26 million visitors who came, with neighbours Singapore, Indonesia, China, Thailand and Brunei leading the charge as the largest source markets. On November 6,
The New Straits Times
reported that Tourism Malaysia would be partnering with Chinese travel services and social media platform Mafengwo in an attempt to raise the number of arrivals from the Middle Kingdom from 2.9 million in 2018 to 3.5 million, in conjunction with the Visit Malaysia 2020 programme.
However, with more tourists comes more potential misbehaviour, and few are aware of this as much as Bai Tian. China's ambassador to Malaysia recently acknowledged that the embassy had received complaints regarding the misconduct of mainland Chinese travellers in Malaysia, according to a November 24 article in English-language newspaper
The Star
. Speaking at a forum on
China's Belt and Road Initiative
in Kuala Lumpur, Bai acknowledged that this was a cause of embarrassment for his government, although he maintained, "The Chinese have a civilisation dating back 5,000 years and we know how to behave properly and not offend others."
But, just in case any have forgotten, "we will educate our tourists to behave properly in Malaysia," Bai added.
Some of the more memorable incidents of Chinese tourists acting improperly include a pair whose "hot dance" in front of the Kota Kinabalu City Mosque last year saw them
fined and kicked out of the Muslim-majority country
. The Chinese consulate responded with a statement reminding its citizens that they "must abide by the laws and regulations of the country of their destination, respect local traditions and customs, follow guides' arrangements and should by no means address religious taboos. They should safeguard the good image of Chinese tourists".
This year, footage of a woman believed to be of Chinese origin defecating on Port Dickson beach went viral, causing some online commenters to call for a complete ban on tourists from mainland China. There was also the time a Chinese tourist was fined 6,000 ringgit for lighting up in the lavatory on board an AirAsia flight from Kuala Lumpur to Tawau, in the state of Sabah, not to mention an episode in September, when immigration officers were attacked by two Chinese nationals who had been issued with a Not To Land notice and denied entry to the country. The thugs were sent back to China, along with a companion, and blacklisted from ever entering Malaysia again.
Of course, it is not only tourists from the Middle Kingdom who mess up in Malaysia. In 2015,
a Briton, two Canadians and a Dutchman undressed atop Mount Kinabalu
, angering the gods and triggering an earthquake that killed 18, or so some of the faithful believed. The quartet were arrested, charged with public indecency, jailed and fined 5,000 ringgit for their sins.
Sure, we all know how to behave properly and not offend others, there are just times we forget when we're letting our hair down far from home – something we would all do well to bear in mind.
The Asian destinations in Condé Nast Traveler's '20 Best Places to Go in 2020'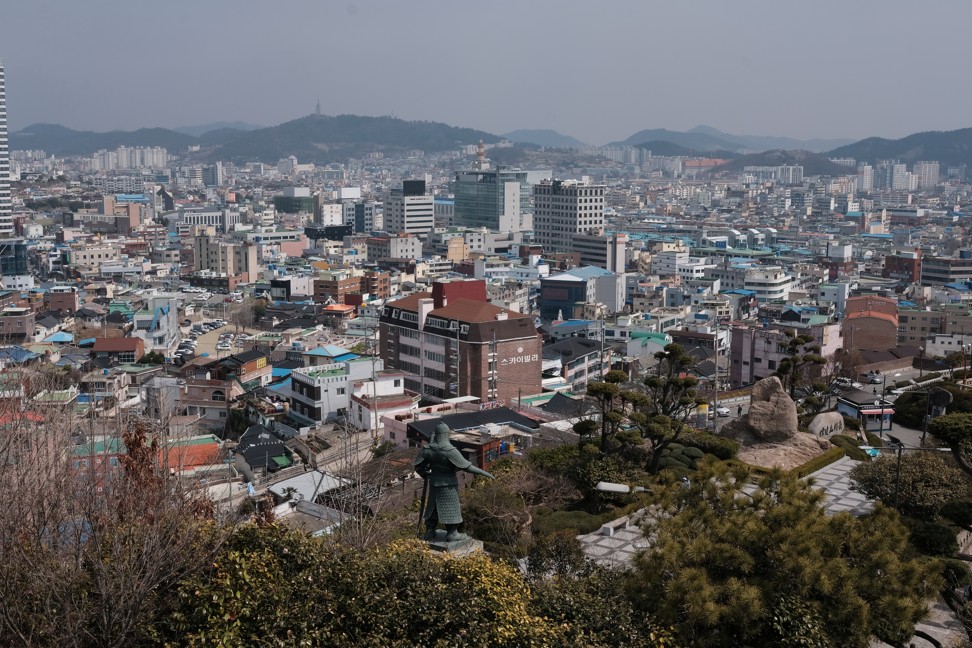 In the age of
overtourism
, it is perhaps only responsible that publications produce lists of lesser-known places to visit in the year ahead. (The more responsible thing might be to not compile such lists at all and instead encourage everyone to stay at home or embrace their inner Greta and travel only by sustainable means, but as travel media is in the business of telling people where to go, this seems unlikely.)
On December 2,
Condé Nast Traveler
released a line-up of 20 destinations its editors are supposedly most excited about in the new decade, of which only three are in Asia:
the Japanese islands of Okinawa
;
Sri Lanka's southern coast
; and Mokpo, a small port city on the southwestern tip of South Korea.
Destinations Known has no objection to the inclusion of the first two, but Mokpo happens to be one of the least inspiring places we have ever spent time in – and we gave it several chances. Admittedly, South Korea's longest cable car has opened since we were last there and the surrounding scenery is nothing short of stunning, but the best things we recall from the city itself, whose greatest claim to fame is that it's home to the Korean Formula One circuit, were leaving it for the much-more-interesting metropolis of Gwangju and that it is a four-hour ferry ride from Jeju Island.
Thailand tightens visa requirements for Taiwanese and other visitors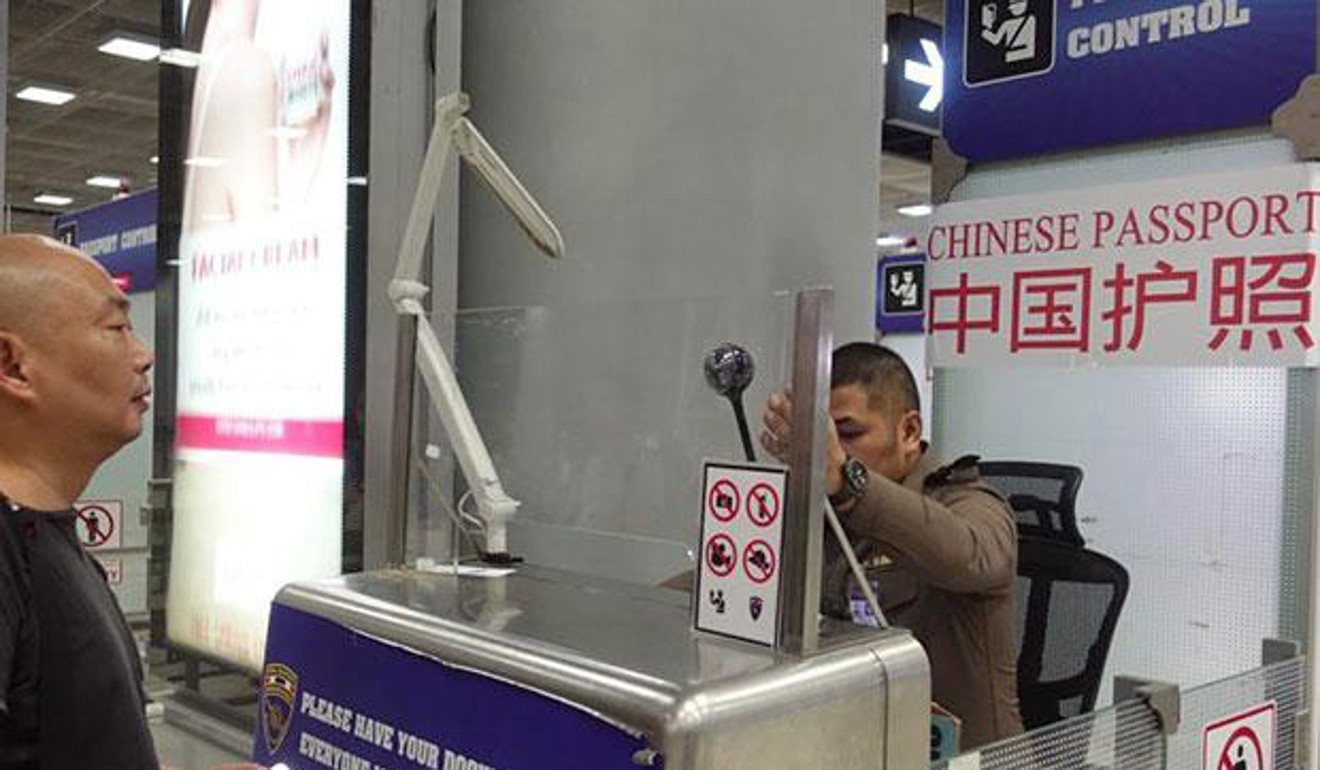 As of December 1, independent Taiwanese tourists to
Thailand
are being asked, along with those from mainland China, India and some really tiny places, to provide bank details to obtain a visa, according to a November 30 article in the
Taipei Times
. Applicants for the new e-visa are being asked to show statements from the past three months as proof that they can cover their travel experiences. Taiwanese and others travelling as part of a tour must instead produce a letter of guarantee from their employer or travel agency.
Thai sightseers to
the self-ruled island
, on the other hand, can enjoy visa-free entry until July 31, 2020.
Those affected by alterations to the application process for a Thai visa also include visitors from Bhutan, Bulgaria, Cyprus, Uzbekistan, Vanuatu, Georgia, Kazakhstan, Malta, Mexico, Ethiopia, Fiji, Nauru, Papua New Guinea, Saudi Arabia and Romania, all of whom now need to apply for an e-visa ahead of their arrival.