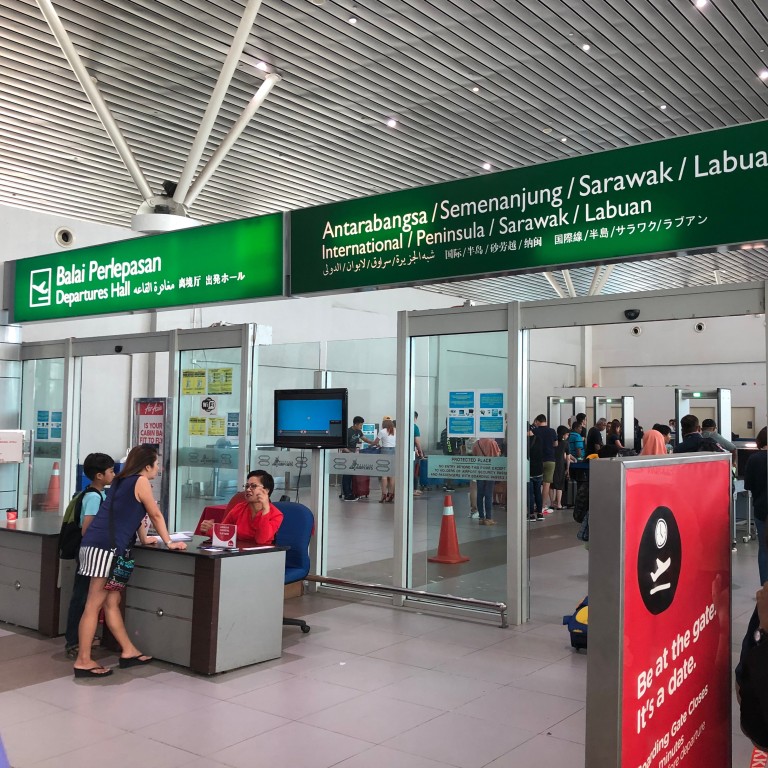 Opinion
Destinations known
by Mercedes Hutton
Destinations known
by Mercedes Hutton
How did seven Chinese tourists arriving in Malaysian state of Sabah slip through immigration undetected?
Travellers from China have been detained and prosecuted for bypassing immigration checks at Kota Kinabalu International Airport
Beijing's consulate in Sabah accuses officials of treating Chinese citizens differently
Nothing kills the post-holiday buzz like arriving at the airport only to slot into a long, slow line at passport control. However, for four mainland Chinese tourists departing from Tawau Airport, in the Malaysian state of Sabah, on Borneo, the queue was the least of their concerns. They had failed, somehow, to get their passports stamped on the way into the country, and the quartet were held, from December 10, for 18 days at a detention centre.
Bilingual news portal Free Malaysia Today reported that the women, aged 22 to 25, arrived on December 4 at Kota Kinabalu International Airport (KKIA), where they transferred to an internal flight to Tawau, bypassing mandatory immigration checks.
And it wasn't the only time tourists had slipped into the country, according to a report in English-language newspaper The Star: "Several remedial measures have been proposed to prevent the recurrence of foreign tourists failing to get their passports stamped on arrival at KKIA." On January 6, Sabah's English-language newspaper the Daily Express reported that another three Chinese nationals were being held in Tawau because their passports were without stamps.
Most of these "remedial measures" seem to be aimed at Chinese tourists, who are expected to descend in droves during "Visit Malaysia Year 2020", for which the government has lifted restrictions on travellers from China and India to offer 15-day visa-free entry. According to Free Malaysia Today, Sabah's immigration department has urged airlines, travel agencies and the Chinese embassy to advise visitors to comply with immigration regulations.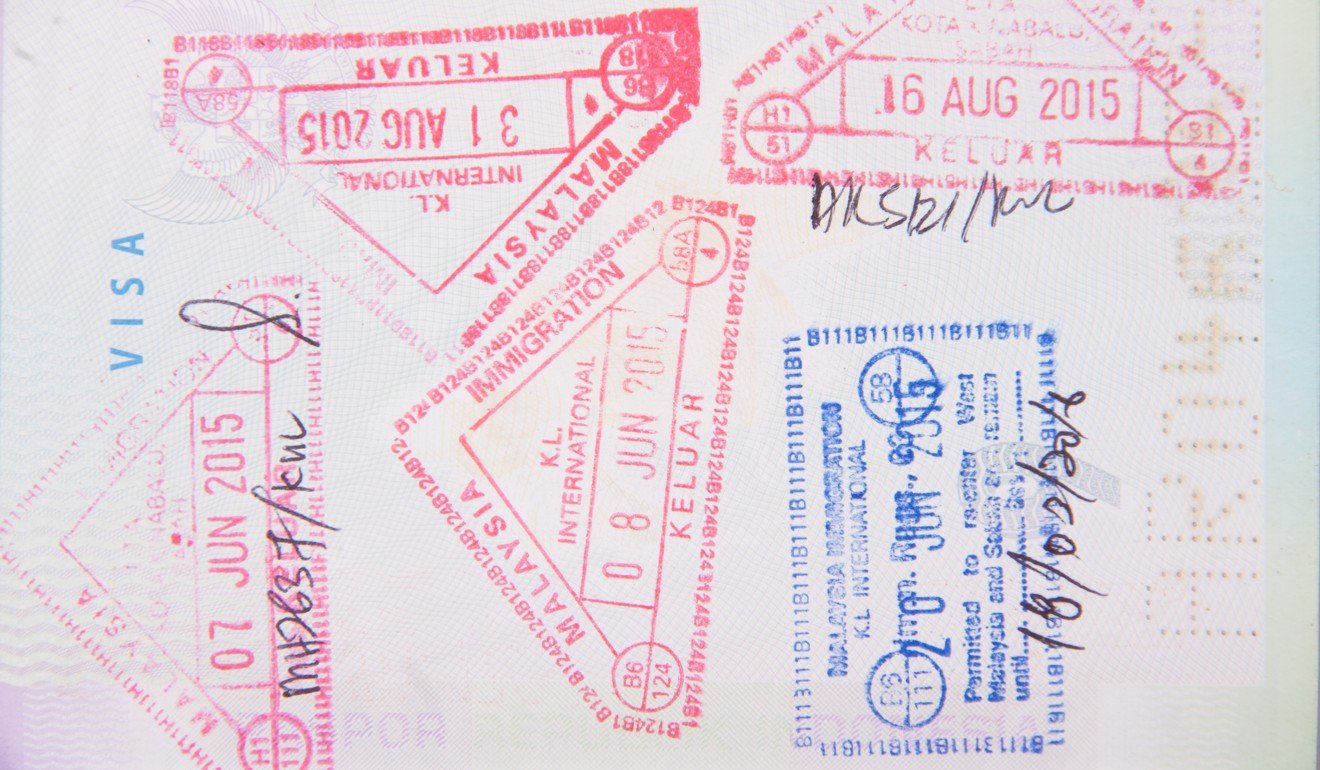 State tourism, culture and environment minister Christina Liew detailed the procedures that would be taken to ensure no one else slipped into the country undetected and, therefore, illegally. They include: signs to point the way between the international arrivals area, the transborder section and the domestic travel area, and bigger Chinese characters on signage. KKIA, Sandakan and Tawau airports would be recruiting additional Mandarin-speaking immigration and airport staff, said Liew.
Sabah's immigration director, Muhamad Sade bin Mohamad Amin, seemed to lay the blame for unstamped passports squarely on the shoulders of travellers rather than those employed to acknowledge their arrival. Speaking to the Daily Express, he heaped praise on immigration workers "who have been examining all foreigners' travellers documents properly and carefully in the absence of any clearing at the entry point of Sabah". Except, not all, eh, Sir?
According to a separate report by the Daily Express, the Chinese consulate in Kota Kinabalu has complained that its citizens are not being treated in the same way as those from other countries, "despite the huge benefit to the state" that their increasing numbers bring. At least 20 visitors from the Middle Kingdom were caught without a chop in their passports, and detained and prosecuted accordingly, but "other nationals who faced the same situation are let off ". The consulate mentioned cases of Japanese and Brunei citizens slipping through immigration undetected and who were reportedly allowed to leave after purchasing a "visit pass". In a statement issued after officials accompanied the four women to catch their flight home to Shanghai from KKIA, on December 30, the consulate said: "We cannot accept nor understand why Sabah enforcement treat Chinese citizens differently."
The lesson? Check for the chop – it turns out there is one thing that kills the post-holiday buzz quicker than you can say "immigration", and that is 18 days in a Malaysian holding cell. "We were held in a crowded space with more than 100 others," one of the women told Malaysian tabloid The Sun.
"We were travelling, why should we be treated like murderers?"
Thailand bans single-use plastic bags
On January 1, 75 major retailers across Thailand stopped handing out single-use plastic bags to shoppers ahead of a countrywide ban that will come into effect next year. The campaign comes as awareness of the environmental impact of plastic usage increases, particularly after an orphaned dugong named Marium, who became a Thai internet star after photos of her hugging vets went online, died from an infection caused by ingesting plastic.
Speaking to reporters on January 1, minister of natural resources and environment Varawut Silpa-Archa said that Thailand had succeeded in reducing the amount of marine waste it produced, as well as cutting plastic bag usage by about 5,765 tonnes in 2019, but that the biggest challenge lay in convincing those in rural areas to say no, too. "It's not going to be easy to change the way of thinking and behaviour of those people," he said.
Thankfully, there are plenty of people ready to embrace the ban and they are showing up to shop with myriad alternatives to the trusty tote: buckets, baskets and even wardrobe organisers have been spotted in the aisles – and on social media, of course.
Can't wait for Japan's cherry blossom? Head to Thailand, instead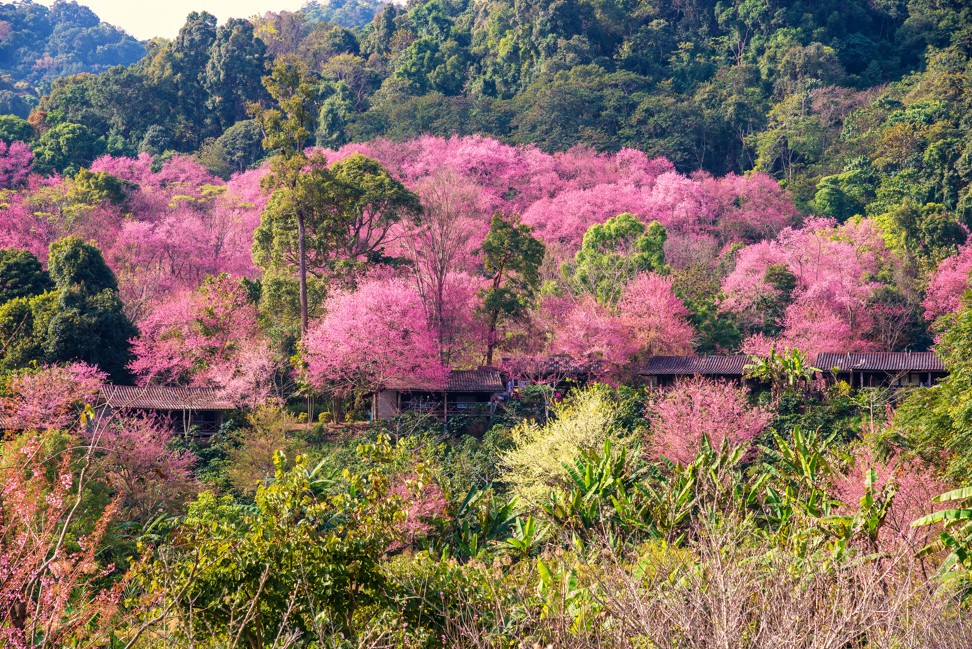 Sakura season is not limited to Japan, as the wild Himalayan cherry blossoms currently in bloom in temperate northern Thailand demonstrate. Tourists have been flocking to Khun Chang Kian village, about 30km from Chiang Mai, where the hills are alive with powder pink petals.
The trees typically flower every winter, between December and January, briefly turning the otherwise quiet enclave into a popular destination for selfie seekers.