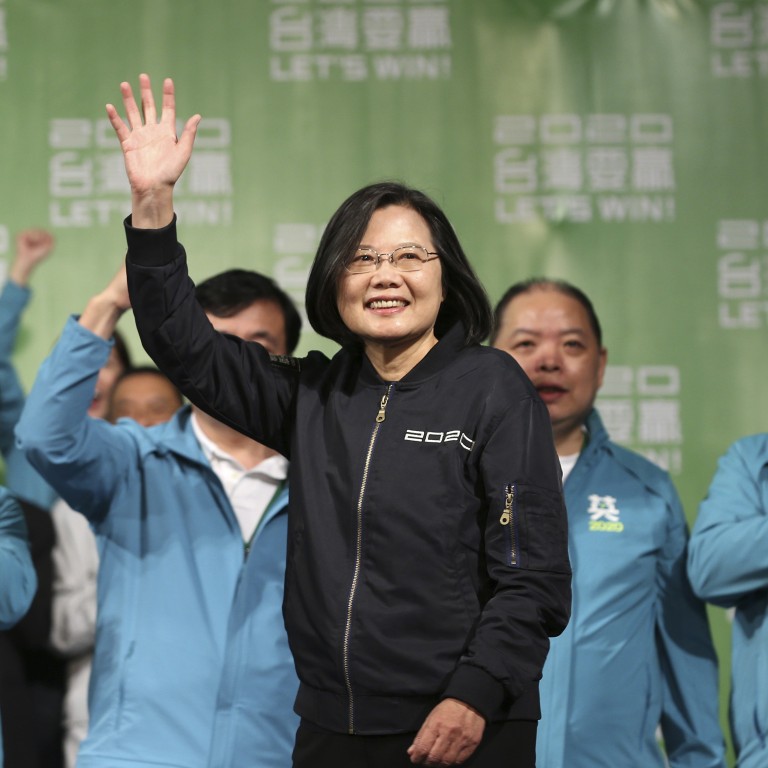 Opinion
Destinations known
by Mercedes Hutton
Destinations known
by Mercedes Hutton
Now that Taiwan has voted, will Beijing's ban on solo tourists be lifted?
Beijing stopped issuing permits to individual travellers wanting to visit Taiwan last August and 'until further notice'
After electing the independence-leaning DPP for a second term, can the island really expect mainland Chinese to return?
Last year, the Ministry of Culture and Tourism announced that it would
stop issuing independent travel permits
to people from 47 major cities from August 1 "until further notice", causing visitor numbers from mainland China to fall in November and December to lows not seen for a decade, according to English-language daily
Taiwan News
. The move was purely political; a reaction to Tsai's disavowal of the "one country, two systems" model for Taiwan and her support for the protesters in Hong Kong, and an attempt to inflict economic pain and damage the DPP's chances of winning a second term.
However, it didn't work. Not only did Tsai trounce Han, but Taiwan welcomed a record number of arrivals last year. On December 13, Taiwan News reported that the tourist who took the 2019 total over that of the previous year (11,066,707; also a record) was a first-timer from South Korea who was there to "taste the local food and visit Taiwan's museums". According to statistics released by the Tourism Bureau on January 6, the island recorded 11.84 million visitors in 2019, exceeding its target of 11.28 million.
That mainland China remained the largest source market, accounting for almost 26 per cent of arrivals in the first 10 months of 2019, is worth bearing in mind, though. While relaxed visa requirements have seen a rise in visitors from Japan and South Korea, a Taiwan News article stated that travel agencies foresaw the mainland Chinese downturn continuing until after Tsai is sworn in for a second term, in May.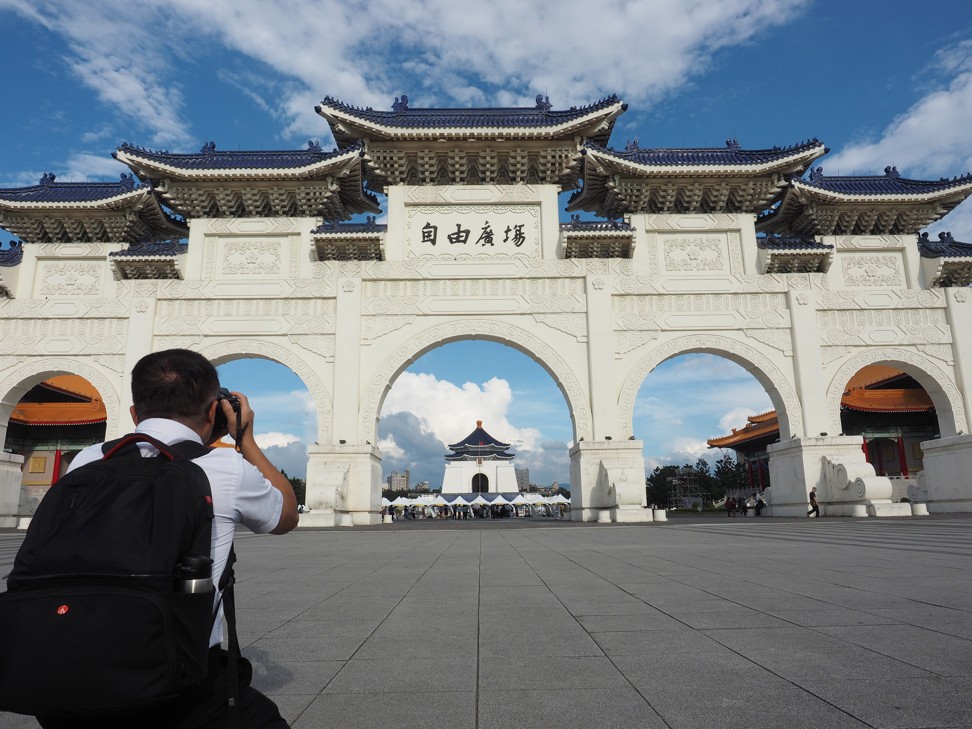 Now that the election is over, Lin Chia-lung, Taiwan's minister of transportation and communications, has called on Beijing to relax its restrictions, according to Taiwan News. But seeing as the results didn't quite go as hoped, at least for those in the mainland, it seems unlikely that tourists from the Middle Kingdom will be rushing to experience Taiwan, whether they are allowed to or not.
In March 2016, Beijing urged travel agencies to limit group tours to Taiwan in retaliation for Tsai's triumph in the island's previous presidential election, cutting mainland Chinese group tourism by almost 40 per cent year on year between May and August that year, according to Nikkei Asian Review. Those pressures have since eased, but mainland visitor numbers never quite recovered to pre-DPP highs, a development often attributed to a more negative portrayal of Taiwan in the mainland media and reduced promotion of tours to the island by major travel agencies.
To withstand being shunned by its largest source market,
Taiwan turned its attention to tourists from alternative origins
, a smart strategy that has rendered Beijing's weaponisation of its travellers much less effective and draws parallels between the election and the tourism industry. In much the same way that Tsai benefited by distancing her party from Beijing's influence, so too can the island's tourism industry continue to thrive if it relies less on mainland Chinese arrivals. Suddenly, the Taiwan Strait seems much wider.
A previous version of this column incorrectly stated that the complete figures for 2019 were not yet available. It has been updated to include the 2019 total released by Taiwan's Tourism Bureau.
Macau tourism tax debate pits residents against industry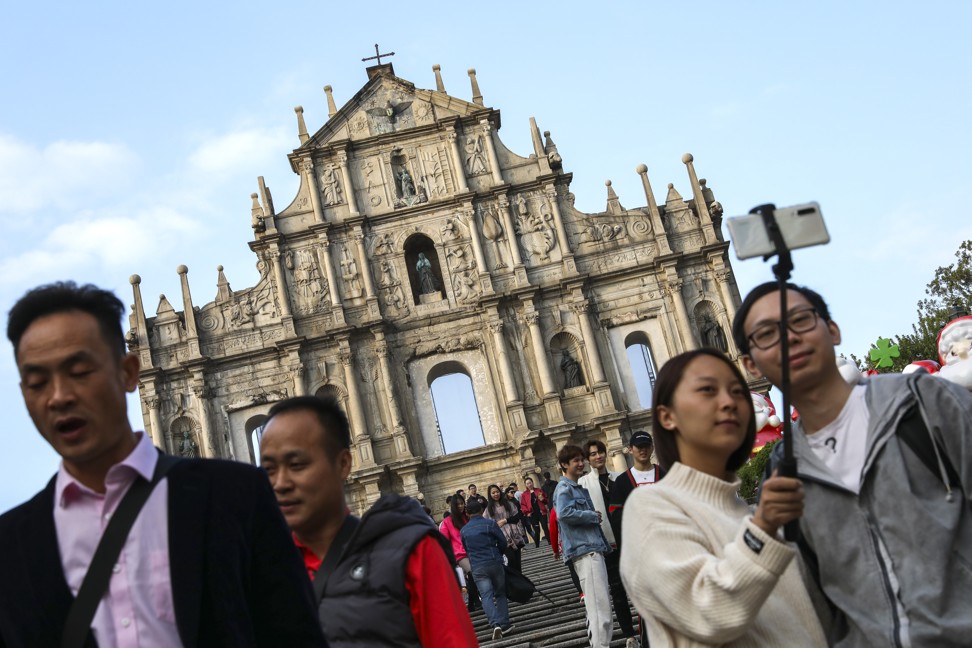 Tourists visiting a variety of destinations, from Bhutan to New Zealand, are required to pay a levy for the pleasure. Now, the Macau Government Tourism Office (MGTO) is exploring the possibility of taxing those arriving in the SAR, although, according to
Macau Business
magazine, the proposal is not universally popular.
A recent feasibility study conducted by local officials found that despite an overwhelming majority of residents being in favour of introducing a tourist tax to Macau, 80 per cent of tourism operators are against its implementation. Macau Business reported that the MGTO submitted a report on the matter to the new government advising that it should "decide prudently".
A previous study, carried out by the MGTO, suggested setting the levy between 100 patacas (US$12.5) and 200 patacas per person, according to the website GGR Asia.
Japanese temples raise revenue by opening up as hotels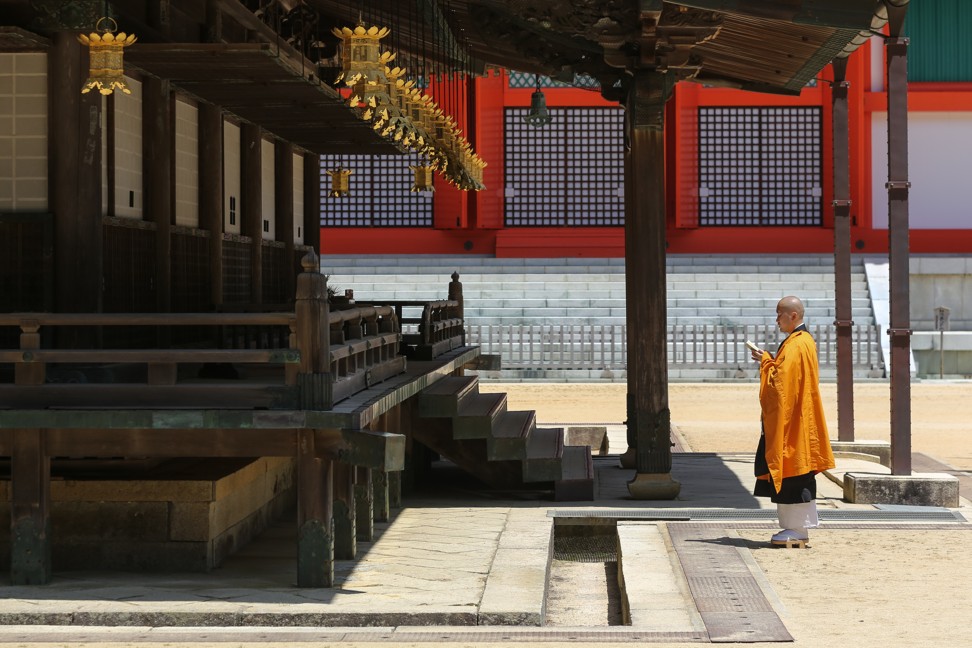 As fewer people spend big on Buddhist services, temples around Japan are finding other ways to make ends meet, according to a recent report in the Asahi newspaper. Diversification efforts include opening up as minpaku, private lodging services, or allowing hotels to be built on their premises, offering tourists the opportunity to get up close and personal with the spiritual side of their stay.
Spending the night at a temple, known as terahaku, is nothing new, although there has been an increase in sites offering the service in recent years, Takashi Waguri, president of Waqoo, a booking website for temple lodgings, told the Asahi. "Temples are particularly suitable for lodging services because they are often located in central areas and also have the function of accommodating out-of-towners," he said.
A number of temples in Kyoto, including Shinnyoji, Kaihoji, Daiji-in and Kounji, provide lodgings, while
Koya-san, the mountaintop temple settlement
a few hours from Osaka and Kyoto, has long offered travellers the opportunity to rest their heads and acquaint themselves with the Shingon sect of Japanese Buddhism.