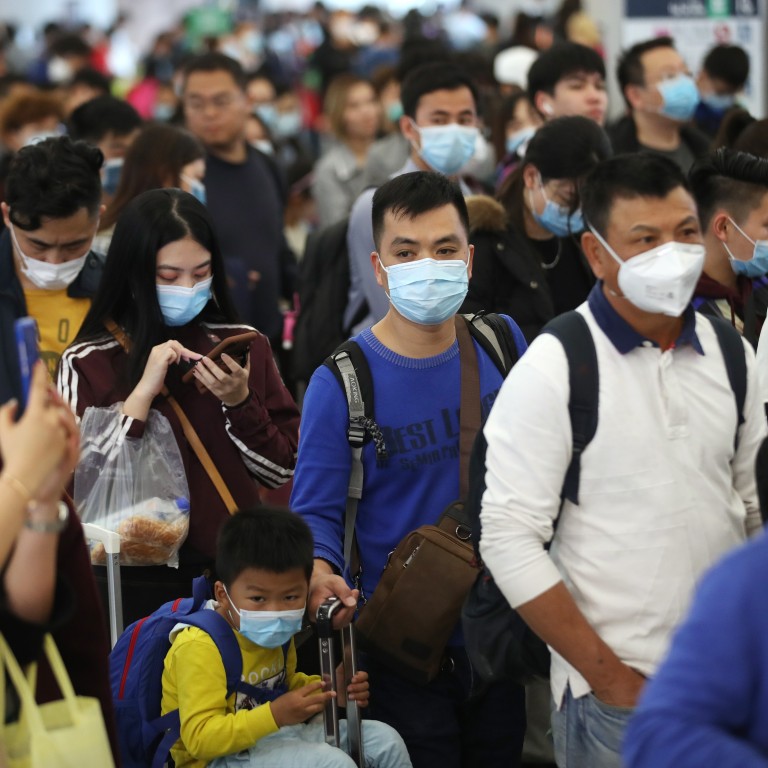 Opinion
Destinations known
by Mercedes Hutton
Destinations known
by Mercedes Hutton
China coronavirus: unchecked flow of Chinese tourists helped to spread the disease
With most Lunar New Year travel having begun in the 15 days before the new year, bans and quarantines might have been too little, too late
Sars spread to 37 countries when Chinese outbound tourism was a mere suggestion of the behemoth it has become
The Year of the Rat scurried in with barely a squeak, pursued by a deadly epidemic.
The coronavirus outbreak
, which is believed to have originated at a food market in Wuhan, the capital of Hubei province, has killed more than 100 and infected thousands of others across China. The pneumonia-like virus has also spread beyond the nation's borders, to several countries in Asia and as far as Australia, France, Germany and the United States.
The timing is terrible. We are in the midst of the Lunar New Year period, the world's biggest annual human migration, when hundreds of millions of Chinese return to distant homes or take holidays, both domestically and internationally.
Travel bans have been imposed on a number of cities in Hubei, affecting tens of millions of people, and the Ministry of Culture and Tourism ordered travel agencies and tour companies to stop selling tours of all description from January 24. However, many fear that was too little, too late, as the mass movement would have, as usual, begun 15 days before Lunar New Year's day, which, this year, fell on January 25. In an interview with Caixin magazine, virologist Guan Yi, director of the State Key Laboratory of Emerging Infectious Diseases at the University of Hong Kong, said that the "golden time" to contain the virus had passed.
Wuhan, a city of 11 million people,
went into lockdown on January 23
, with planes and trains out of the city cancelled, as were buses, subways and ferries within it. A notice published by local officials the previous evening said, "citizens should not leave the city unless there are special conditions".
With no information on when services would resume, the
South China Morning Post
reported that "residents began rushing to Wuhan's Hankou Railway Station and airport soon after the government announcement". One man described the station being "as packed as anywhere in China during the Spring Festival travel rush", the main difference being a proliferation of worried expressions, only half obscured by now mandatory face masks. On January 26, Wuhan's mayor, Zhou Xianwang, revealed that about
5 million residents had left the city before the travel ban came into force
.
People elsewhere are worried, too, haunted by the spectre of
severe acute respiratory syndrome (Sars)
, another form of coronavirus, which infected more than 8,000 people across 37 countries and resulted in 774 deaths worldwide, from November 2002 to July 2003.
Back then, tourism outbound from mainland China was a mere suggestion of the behemoth it has since become. In 2002, tourists made just 17 million trips (including to Hong Kong and Macau) beyond the mainland's borders, a number that rose to 20 million the following year. Compare that to the 180 million outbound adventures made in 2019, according to an estimate from China Outbound Tourism Research Institute.
Of course, only a small proportion hail from Hubei. A scientific paper published on January 14, in the
Journal of Travel Medicine,
examined the potential for the international spread of the Wuhan coronavirus via commercial air travel. It identified the top 20 destination cities with regard to passengers arriving from Wuhan, using International Air Transport Association data from January to March 2018. Bangkok, Hong Kong, Tokyo and Taipei welcomed the most arrivals (41,080; 23,707; 20,001; 17,645, respectively) and all have identified cases of the coronavirus, although several of Hong Kong's cases are known to have entered the city via
the high-speed railway
rather than on a plane.
With so much still unknown about the spread of the virus, including suggestions that there are those carrying it who show no symptoms but are still infectious, destinations popular with travellers from the Middle Kingdom are battening down the hatches, with some denying all entry.
On January 21, Reuters reported that
North Korea had suspended all foreign tourism
, most of which comes from the Hermit Kingdom's western neighbour. Cha Yeonghyeong, head of a travel agency based in the Chinese border city of Dandong, told the news organisation that he had received an order banning visitors from China, with the restriction to last until a vaccine for the virus was developed. That could be some time; in November, American broadcaster NBC News reported that the World Health Organisation believed a vaccine for Sars was still "at least a year or two away".
The Philippines announced on January 23 that it was suspending all direct flights from Wuhan, going so far as to repatriate 464 travellers from the city, and all direct flights between Wuhan and Taiwan were cancelled from the same day. On January 24, Indonesia's Transportation Ministry said that all flights operated by Indonesian airlines to and from Wuhan would be suspended.
Japanese citizens have been urged against non-essential travel to Hubei and, in Hakone, a mountain town known for its hot springs, one sweet-shop owner has taken matters into his own hands, attaching a sign to the store's door that reads: "
No Chinese are allowed to enter the store
. I do not want to spread the virus."
Meanwhile, in Hong Kong, which on January 28 announced it would be
drastically reducing cross-border travel with mainland China
, as well as refusing entry to all Hubei residents and anyone who has visited the province in the past 14 days, the protest-related plunge in visitors that has wracked the economy finally appears to have a silver lining – fewer mainland tourists could mean fewer cases of coronavirus entering the city.
Six of the top 10 'most Instagrammable places in 2020' are in Asia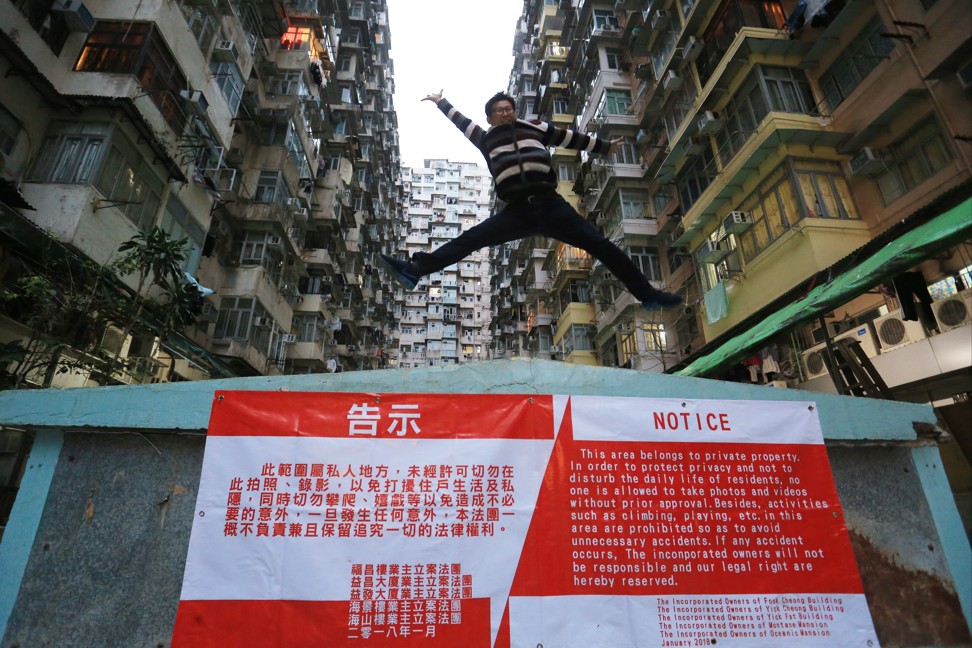 A travel platform for the social media age,
Big 7 Travel
recently released its list of the "50 most Instagrammable places in the world" for 2020. "These are the places where you'll find sweeping stretches of beach, ancient monuments, kitsch cocktail bars and more street art than you can possibly imagine," states the website. And Asian destinations scored particularly well, nabbing six of the top 10 spots.
Of the continent's challengers, Hong Kong came in highest, taking the second spot, behind Sydney, in Australia, while Singapore, Tokyo, Bali, Dubai and the capital of India's Rajasthan state, Jaipur, also feature in the top 10 of the list, which was compiled by reference to the number of hashtags per destination, a survey of Big 7 Travel's audience and votes cast by its editorial team.
The cruise ship too slow to fulfil its Southeast Asian mission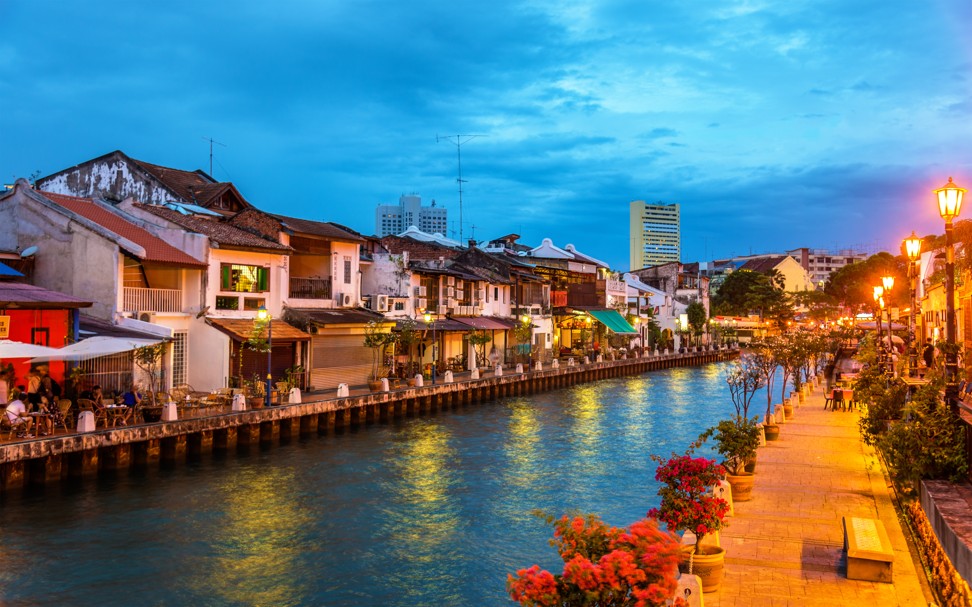 A technical issue with the Marella Discovery cruise ship has made it so slow it cannot call into all ports included on its all-inclusive, 14-night "Wonders of the Far East" Southeast Asia itinerary, reports British newspaper the Daily Express. Operated by TUI, the largest leisure, travel and tourism company in the world, the boat's top speed has dropped from 24 to 16 knots, meaning passengers will have to spend an additional 31 hours at sea and miss the Thai island of Koh Samui and Malacca, in Malaysia. There were 10 stops on the original schedule, which covers sailings until March, including the Malaysian ports of Langkawi, Penang and Port Klang; Singapore; Laem Chabang, in Thailand; and Vietnam's Phu My.
Arguing that the curtailment of the itinerary was not "significant", TUI offered perturbed passengers, who had paid upwards of £1,888 (US$2,500) each for the excursion, £250 in compensation. However, according to online newspaper The Independent, not everyone was on board with that arrangement.
"I'm pretty infuriated with TUI and have now invested a great deal of time, money, effort and mental capital into pursuing them for a refund without any sign of success," said one disappointed traveller, who was due to begin cruising on January 30.
TUI says it hopes to reinstate the Koh Samui stop for February, although when Malacca will make a reappearance has not been mentioned.