Opinion
Destinations known
by Mercedes Hutton
Destinations known
by Mercedes Hutton
Think a Hong Kong hotel quarantine sounds like a comfortable confinement? Think again
Hospitality groups and properties across Asia are offering 14-day 'quarantine packages' for arrivals who need to self-isolate
But life in a 250 sq ft, climate-controlled room leaves plenty to be desired, namely, fresh air
Tourism across Asia has come to an economy-crippling halt. In Hong Kong, already suffering from a lack of mainland Chinese visitors in the latter part of last year because of the wide-scale
protests
, the coronavirus outbreak – with its travel restrictions and border-crossing closures – has dealt a death blow to many in the industry.
Hong Kong Tourism Board data for January, which includes the usually busy Lunar New Year period, shows that the city saw almost 53 per cent fewer visitors compared with the same period last year, and that's before things really ramped up here. A month later, the
South China Morning Post
reported that
arrival numbers had gone into "free fall"
, dropping to a daily average of 3,000 from about 100,000 in January, after Hong Kong closed most of its land borders with the mainland in early February. On March 29, just 354 non-residents arrived, according to the Hong Kong Immigration Department.
With many hotels reporting single-digit occupancy rates, operators have been forced to become creative, with some offering 14-day "quarantine packages", hoping to cash in on the arrivals and returnees who have come into Hong Kong since March 19, when a mandatory two-week isolation period was imposed.
Dorsett Hospitality's nine Hong Kong hotels were quick off the mark, launching a 14-day package from as little as HK$3,920 (US$506). The Park Lane Hong Kong, in Causeway Bay, is offering long-stay deals of 14 days from HK$12,600. The Kerry Hotel, Hong Kong, in Hung Hom, and Hotel Jen and The Best Western Plus Hotel Hong Kong, both in Sai Ying Pun, are all advertising 14-day deals, although not specifically for quarantine purposes.
And surely there are worse places in which to spend 14 days self-isolating than a hotel? Well, yes, of course – but nevertheless, two weeks in one of Hong Kong's cramped hotel rooms does not a comfortable confinement make.
Italian-born Macau resident Elisa Angelucci spoke to Destinations Known from the confines of a 250 sq ft room at the Novotel Century, in Wan Chai, where she is counting down to the end of her quarantine. Angelucci arrived in Hong Kong on March 21 from Bali on a roundabout route home, after flights from the Indonesian island to Macau kept getting cancelled. A crossing of the bridge to her hometown was not an option and at Chek Lap Kok, Angelucci was given an electronic wristband so that she could be tracked. Being a non-Hong Kong resident, she had to fund her own quarantine, so Angelucci got in a taxi and made her way to Wan Chai.
Having been unable to leave the room for more than 10 days, Angelucci describes the experience as "tough". "A home quarantine would have been a thousand times easier, even just for the fact you know you can open a window," she says. "At the end of the day you are not tired enough to sleep, so it gets even more annoying and difficult."
When she does eventually get out, she is looking forward to fresh(ish) air and an uncontrolled climate. "Looking out of the window you see sun, rain, wind blowing, and you check the temperature and it changes, but in here it has been 21 degrees Celsius for [almost] two weeks. It will probably feel weird to feel changing temperatures and the humidity."
Hong Kong government officials have raised some concerns about the use of hotels for self-isolation because of the air-conditioning systems and carpets, which are "
not ideal for a quarantine environment
", apparently. However, people such as Angelucci haven't had many options.
Properties in Singapore and Thailand have also got in on the quarantine action but in other parts of the world, hotels have filled their rooms by worthier means. In California, which has been hit particularly hard by the coronavirus outbreak in the United States, the state government has leased hotels to house the homeless. In Madrid, Spain, hotels have been converted into care facilities for patients with mild cases of Covid-19. In the Indonesian capital, Jakarta, properties have been given over to frontline medical staff, while in Britain, everyone from
hotel-operating ex-footballers
to Airbnb hosts have been offering free stays to health workers.
In economically uncertain times such as these, though, perhaps the most important thing is that partially full hotels employ more people than empty ones do.
Elephants in Thailand take a break during coronavirus-related closures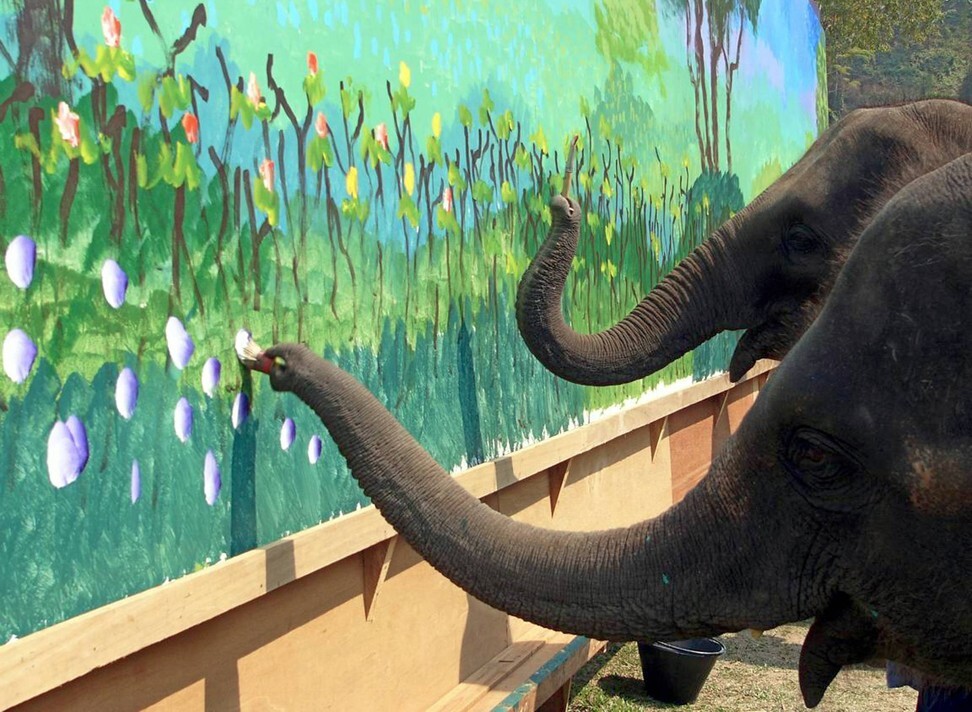 Anyone looking for silver linings from the coronavirus outbreak should look to the Maesa Elephant Camp, in Chiang Mai, northern Thailand. On March 27, CNN reported that the park had closed because of plummeting visitor numbers. This might not sound like much of note amid the current wave of closures but it was good news for Maesa's elephants, which, up until the closure, had been forced to perform tricks and carry tourists.
Owner Anchalee Kalampichit told the broadcaster she would take this opportunity to revamp the attraction and give all 78 elephants on site free rein to roam the grounds. She also said that when Maesa reopened, it would no longer offer elephant rides or put on performances.
China's Great Wall partially reopens to tourists
Meanwhile, as the rest of the world grapples with the reality of life under lockdown, China is beginning to emerge from its health-scare hermitage. On March 24, the Badaling section of the Great Wall welcomed visitors for the first time in almost two months.
According to state-run news agency Xinhua, the daily number of visitors has been capped at 19,500, which sounds like quite a lot. Tickets must be booked, temperatures taken and health codes checked before tourists are granted entry.
On its first day back on the tourist map, fewer than 1,000 people ventured to the historical attraction, which received almost 10 million visitors in 2018. It appears unlikely the Great Wall will be afflicted by overtourism again for some time to come.