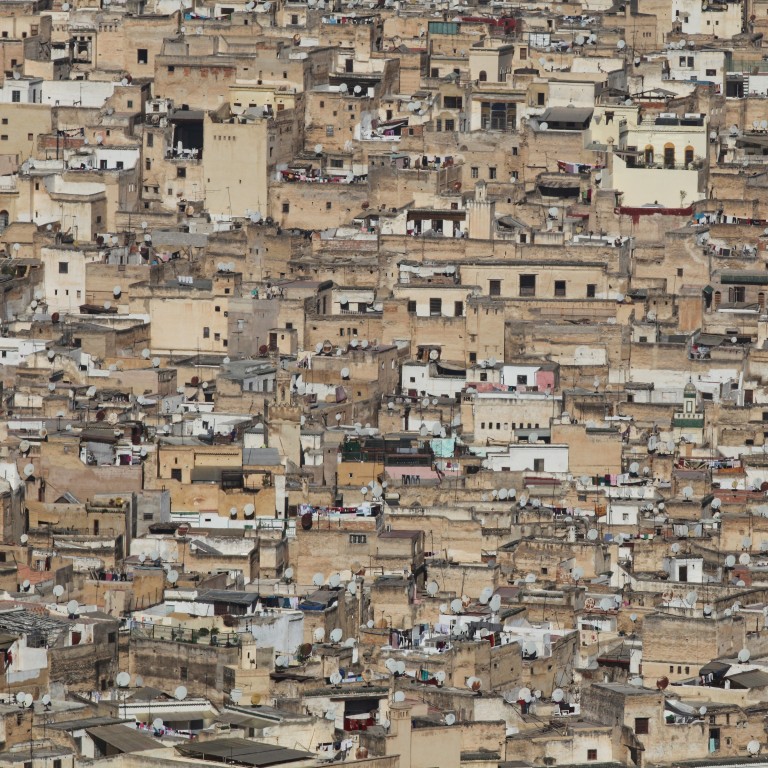 Fez: the good, bad and ugly sides to Morocco's oldest and best-preserved city
Step back in time in the medina, where even the most jaded souvenir shoppers will go glassy-eyed at the range on offer
But beware pickpockets, unscrupulous guides and the 'two-menu trick', which will see you spending more than planned
The good
Founded in AD789, Fez is the oldest and best-preserved city in Morocco and was the country's first capital. The medina, Fez el Bali, takes travellers back in time and entering is like stumbling onto a medieval movie set. Surrounded by walls that stretch for 8km, the Unesco World Heritage Site is criss-crossed by 9,500 narrow streets and 9,600 carpet shops (only joking).
The call to prayer merges with cries of "Balek!" (look out!) from donkey drivers as they squeeze through the throng. The scents of spices and cedarwood mingle with dust and dung, and the psychedelic hues of mosaic tiles dazzle newcomers. Without a guide, getting lost in the medina is inevitable but it won't be long before an enter­prising youngster offers to lead you out (or further in) for a few dirhams.
Claustrophobes will be glad to reach Place Seffarine. After being hemmed in by endless dark passageways, arriving at the broad plaza feels like emerging from under­ground. A cacophony of bashing and pounding can be heard long before reaching the square. This is coppersmith territory, where craftsmen fashion lumps of metal into kettles and candleholders.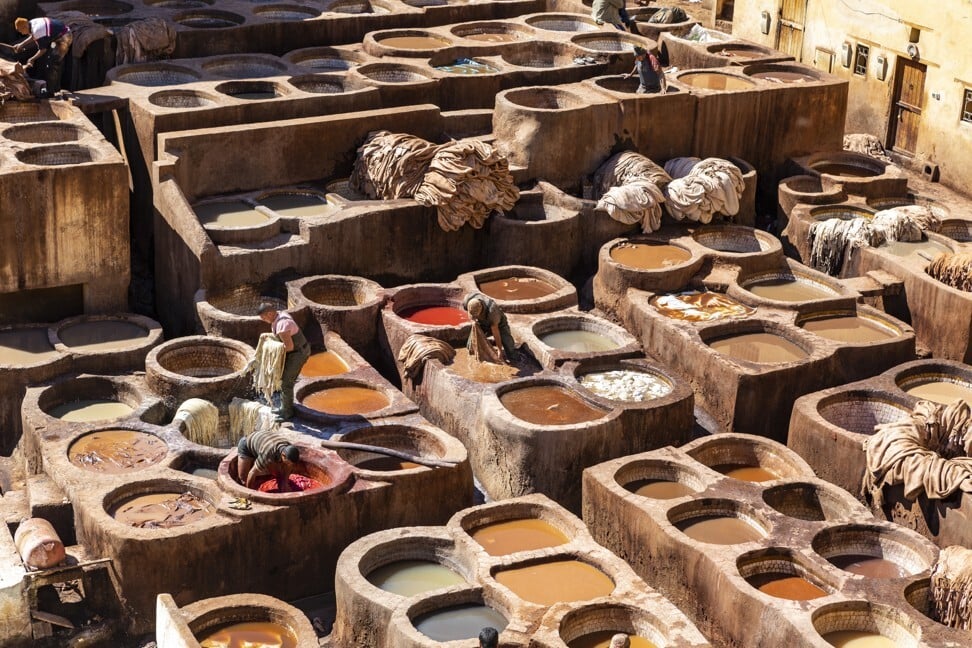 On the subject of arts and crafts, even the most jaded souvenir shoppers go glassy-eyed in the craft shops of the medina. The array of merchandise is bewildering and the quality is generally excellent, although hard bargaining is not only essential if you want to snap up the best deals but expected. Merchants will call you over, serve up mint tea and engage in light conversation. If you feel uncomfortable or have no interest in buying, make it clear early on. Most are simply trying to earn a living and a polite "la shukran" (no thanks) should do the trick.
Next, find your way (or be directed) to Chouara Tannery and a scene that has changed little over the centuries. Wiry workers clean raw hides in huge coloured pots containing quicklime, cow urine and salt. Before the dyeing process begins, the skins are soaked in water mixed with pigeon poop, a method dating back centuries. Owners of leather boutiques have built viewing platforms that overlook what looks like a giant artist's palette. After taking the obligatory photos comes the serious business of haggling for a handbag.
Plans are afoot to regenerate and spruce up the old city. Morocco's King Mohammed VI has launched a US$70.3 million development programme aimed at renovating palaces, gardens, museums and numerous sites of national heritage. The initiative will improve livelihoods and preserve artisanal craftsmanship. The latter is seen as especially important as it is estimated three quarters of the medina's residents make a living from traditional trades, thanks in part to tourism.
It is not all about sightseeing and shopping, though. Moroccan cuisine is delicious, wholesome and healthy, and Fez has restaurants to suit all budgets. The national dish is the tagine – a hearty slow-cooked casserole named after the clay pot it is prepared in. If you develop a taste for the spicy selection of Berber, Arabic, Andalusian and Mediterranean-influenced dishes during your visit, consider enrolling on a Moroccan cookery course. Classes often take place in private homes and the lessons usually include a trip to the souk to select ingredients.
The bad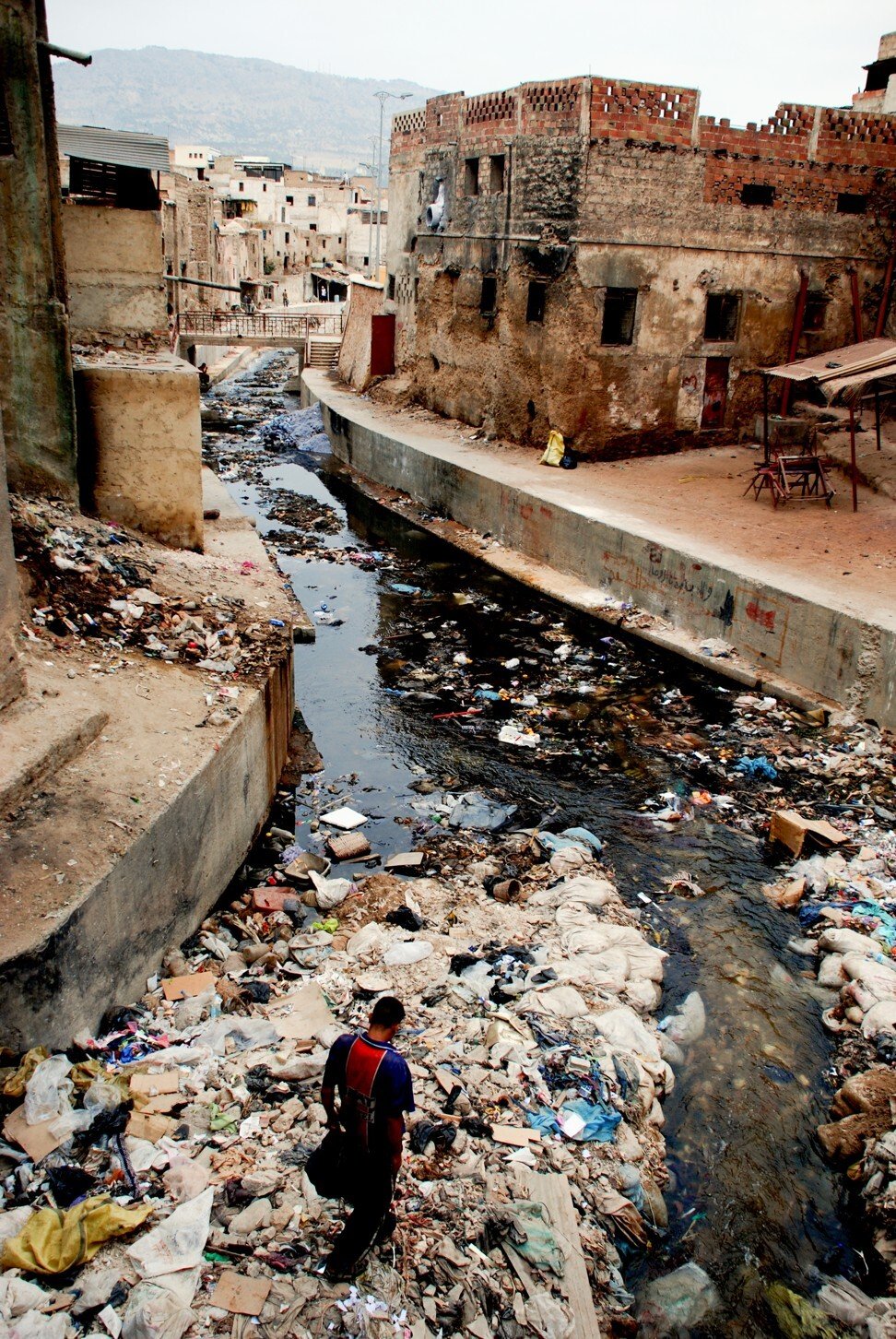 The Fez River bisects the medina and provides water for around 250,000 inhabitants, not to mention the city's signature mosaic-tiled fountains. The problem is, untreated sewage and chemical-laden water from industries such as tanning has been dumped into the river for as long as anyone can remember.
Chromium, which is used in the dyeing process, also contaminates the food supply and worse – tannery workers have higher than normal rates of lung, bladder and mouth cancers. Thanks to the efforts of Moroccan architect and engineer Aziza Chaouni, an ongoing scheme to clean up the river and create public spaces is transforming parts of the city.
If you think polluted water doesn't affect you as a tourist, think again. Or better still, see how many hits an online search for "Fez Medina restaurants food poisoning" produces. Talking of the tanneries, prepare for a nauseating smell of ammonia and eye-stinging fumes. Shopkeepers give out mint sprigs to hold to noses but they do little to ward off the stench.
Explore the disorienting alleyways alone and you'll be completely lost within minutes, but that doesn't mean you should recruit any old character who offers his services as a guide. There are tales of tourists being led deep into the medina, where the mood suddenly changes. Your guide now wants a hefty sum and becomes aggressive if you refuse.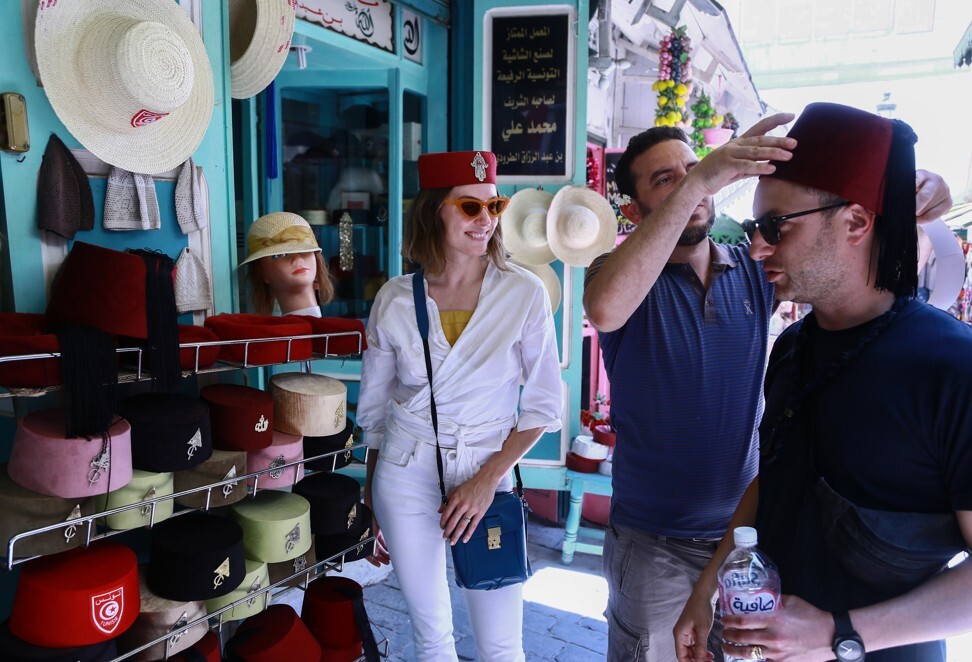 If you do lose your bearings, it is best to ask for directions in a cafe or restaurant rather than relying on a youth who was loitering on a street corner when you met. Also, keep an eye out for pickpockets – they are as numerous as you would expect in a crowded, chaotic maze of streets – and don't even think about getting involved in any hashish deals. It will end in tears.
If there's one complaint about Fez (and Morocco in general) that eclipses all others, it is the persistent pestering. Veteran travellers, who have survived encounters with camel owners in Cairo, Egypt, and con men in Colombia, lose their cool in Fez's medina. Sure, most of the chancers are just trying to earn a living, but their refusal to take no for an answer is legendary.
Shopkeepers aren't much better and try every trick in the book to get you into their stores; they will pay commission to any local lads wanting to help in this endeavour. Before you know it, you are being intro­duced to the "only honest carpet dealer in town" (the tout's brother), who offers a cheap price on a handmade Berber rug that you in turn will be able to resell in your home country for a vast profit. You will be served mint tea but if the proprietor catches you edging towards the door, he will point out that in Morocco it is rude to refuse the drink as you are rejecting his hospitality.
The coronavirus hasn't reached the packed medina at the time of writing, at least according to official figures, but when/if it does, it is frightening to think how fast it will spread if it is left unchecked.
The ugly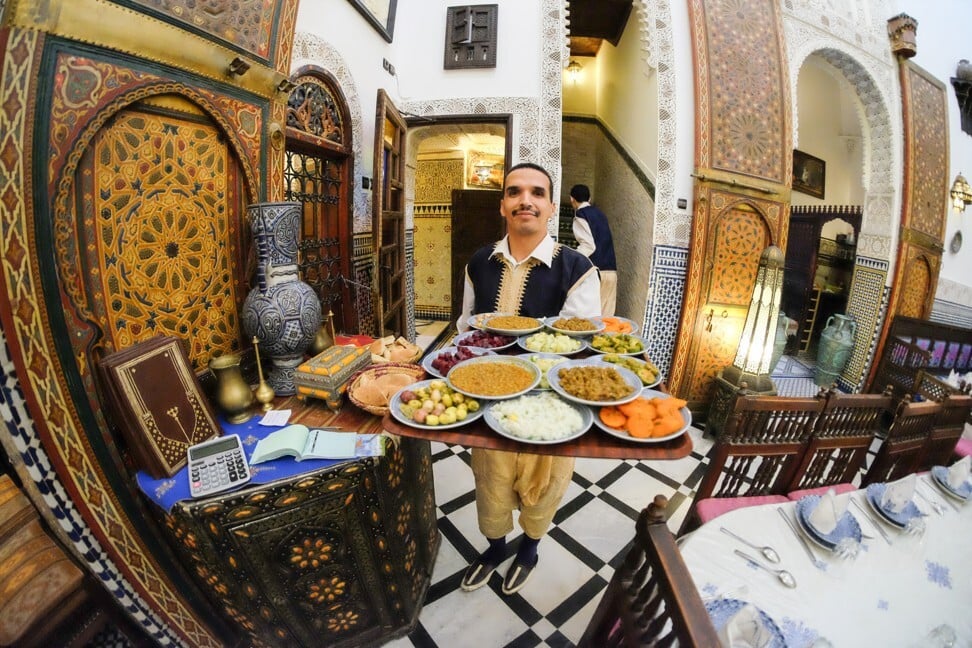 Besides the possibility of an upset stomach, restaurant diners should be aware of the two-menu trick. You will be presented with the first one when you order but, when you question the padded bill at the end of the meal, you will be shown the second, almost identical one, which has much higher prices. You can try asking but there's no chance you will ever see the original menu again.