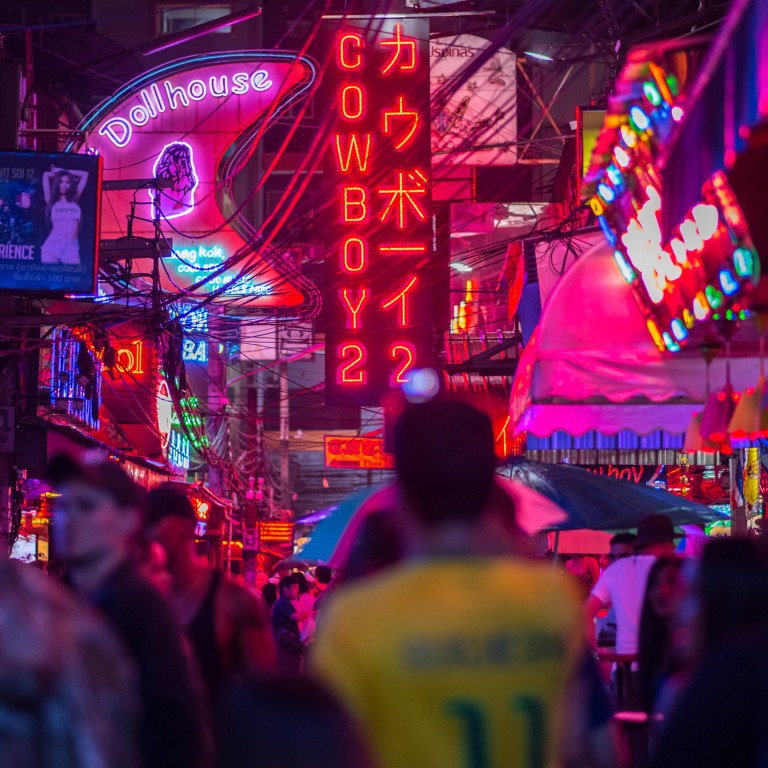 Opinion
Destinations known
by Mercedes Hutton
Destinations known
by Mercedes Hutton
As Thailand prepares to reopen to tourists, will Bangkok's red-light district stay dark?
From July, Thailand will start to welcome international travellers, probably from those places that have successfully put down the pandemic
But special 'long-stay packages' that siphon visitors from cities to isolated islands could have a lasting effect on go-go bars
Thailand is all set to open its borders to travellers from overseas on July 1, although with coronavirus caveats. On May 28, the Bangkok Post reported that the nation's state of emergency, in place to stop the spread of Covid-19, was "likely to end" on June 30, and with it, "all business and activity lockdowns". Admission to the Land of Smiles is expected to be granted only to those from places that have success­fully put down the pandemic, though.
"We are not going to open all at once," the governor of the Tourism Authority of Thailand (TAT), Yuthasak Supasorn, recently told CNN Travel. "We are still on high alert, we just can't let our guards down yet. We have to look at the [tourists'] country of origin to see if their situation has truly improved."
02:16
Future still dim for red-light districts despite Thailand's plan to restart tourism amid Covid-19
Future still dim for red-light districts despite Thailand's plan to restart tourism amid Covid-19
Micro breaks – millennial-speak for weekends away – are also expected to be off the agenda, with Thailand "offering special long-stay packages in isolated and closed areas where health monitoring can be easily controlled", according to Yuthasak. Sounds a little like quarantine to us, albeit in tropical surrounds (Koh Phangan and Koh Samui have been proposed as two such places). And it could mean that the country's capital, and its infamous go-go bars, remains off-limits, potentially extin­guishing the red lights of Patpong forever.
Across the country, bars and clubs have been closed since mid-March. The re­opening of such establishments will not be "considered" until June 15, reported online newspaper Pattaya Mail. In light of changing perspectives regarding health and hygiene as well as shifting attitudes towards sex tourism, there are those who wonder whether visitors will ever throng to Bangkok's narrow, neon-lit sois in search of "entertainment" again, especially if social distancing is here to stay.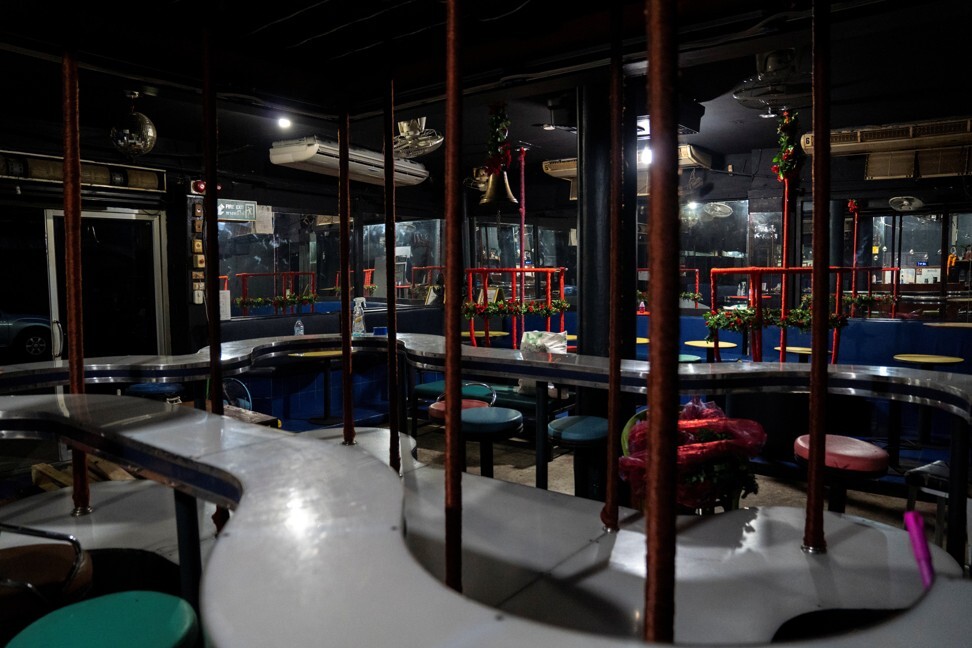 "This kind of place will be the last to reopen," a dancer at the Barbar Fetish Club told Reuters. "Even when it does reopen, customers will be worried about their safety."
According to the news agency, thou­sands of people, most of whom are young women, are employed by businesses in Patpong. Many are expected to be among the huge number of Thais left without work because of the coronavirus crisis.
Also affected has been Pattaya, the Thai resort city synonymous with sex tourism
despite various efforts to improve its image
. News organisation Voice of America reported that about 20 sex workers were found sleeping rough in the hills outside Pattaya after not being able to afford rent.
Speaking to Reuters, Michael Messner, founder of Patpong Museum, which invites adults only to explore how the district "evolved from a rice paddy to the hottest red-light zone in Bangkok", said that the coronavirus had been "an accelerant" to an evolution that was already occurring on Patpong's streets. "The go-go bar and its very one-dimensional concept […] I think that's already over, they just don't know that yet," he said.
That change has been driven by a shift in who's coming into the country. In 2013, TAT recorded almost 27 million visitors to Thailand, 60 per cent of whom were male. Christian missionary organisation World Outreach International estimated that up to 70 per cent of those men were looking for sex. But by 2016, female arrivals out­numbered their male counterparts, led largely by Chinese women.
Kobkarn Wattanavrangkul, the nation's first female tourism minister and who pledged to eradicate its sex industry, told Reuters in 2017: "Not as many women visited Thailand because they thought we were a cheap destination with too much vice, but now more are coming, which means our image accommodates them."
Whether Covid-19 will succeed where Kobkarn failed is unlikely; the world's oldest profession, and the industry around it, has already survived plagues and pandemics. But this coronavirus is expected to have a lasting effect on Patpong, Pattaya and other red-light districts.
As the founder of one Bangkok go-go bar told Reuters, "I can provide alcohol or get temperature checks, but staying one metre apart is impossible."
'No screaming': new normal at Japan's theme parks'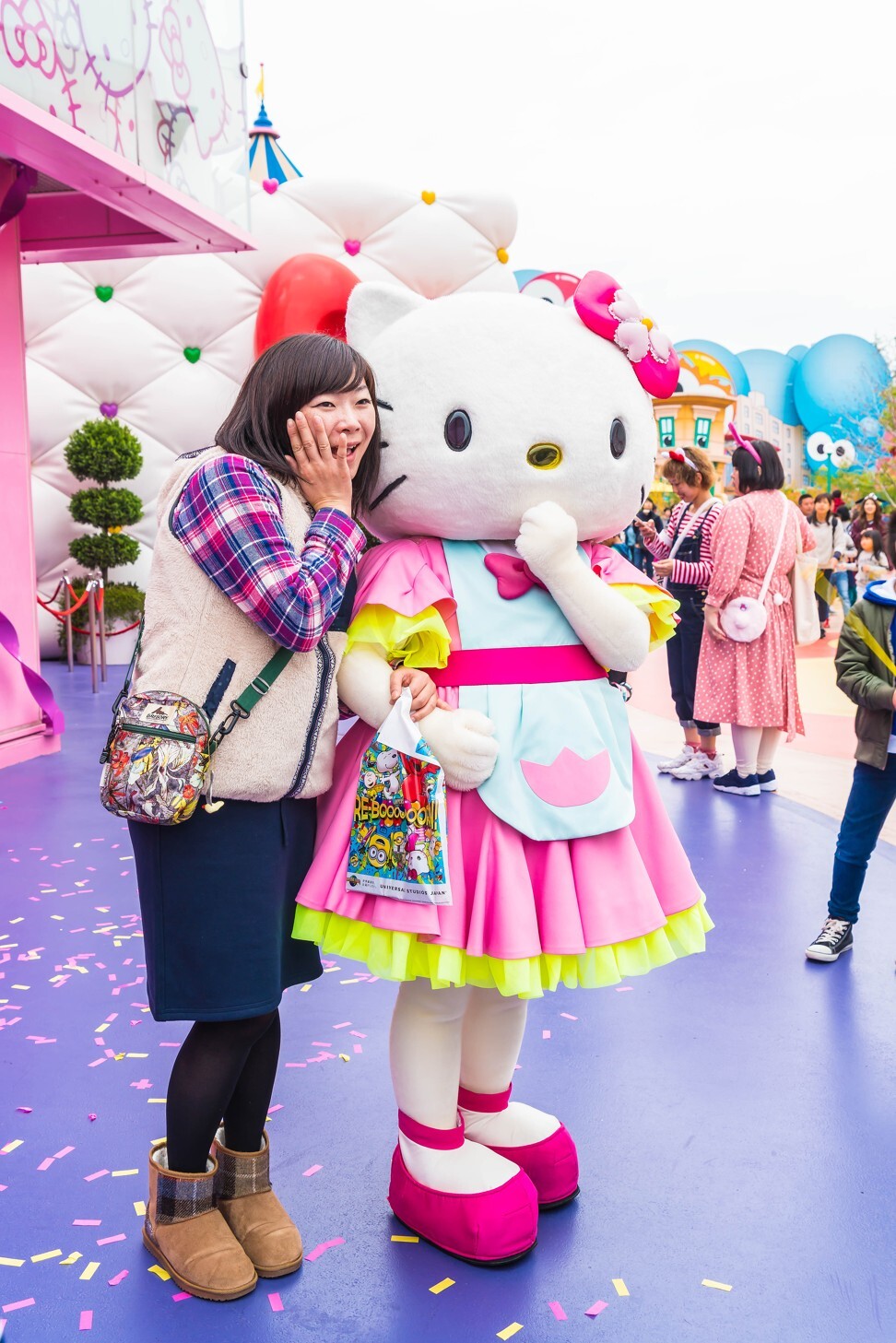 After the nationwide state of emergency was lifted on May 25, Japan began slowly easing into its new normal. At amusement parks and fairs across the country, this means keeping much quieter than before.
According to a May 28 article in The Japan Times, a group of park operators has released guidelines on how to safely open and run amid a pandemic. For spooks whose job it is to frighten visitors to the haunted house, that means main­taining a safe distance from those they are tormenting. For mascots, it means giving guests the cold shoulder – or at least not cosying up to anyone, even for Instagram. And for patrons, well, they are expected to keep quiet while riding the roller coasters to stop any potent droplets from entering the atmosphere. Fun!
HK Express to launch environmentally friendly in-flight meal packaging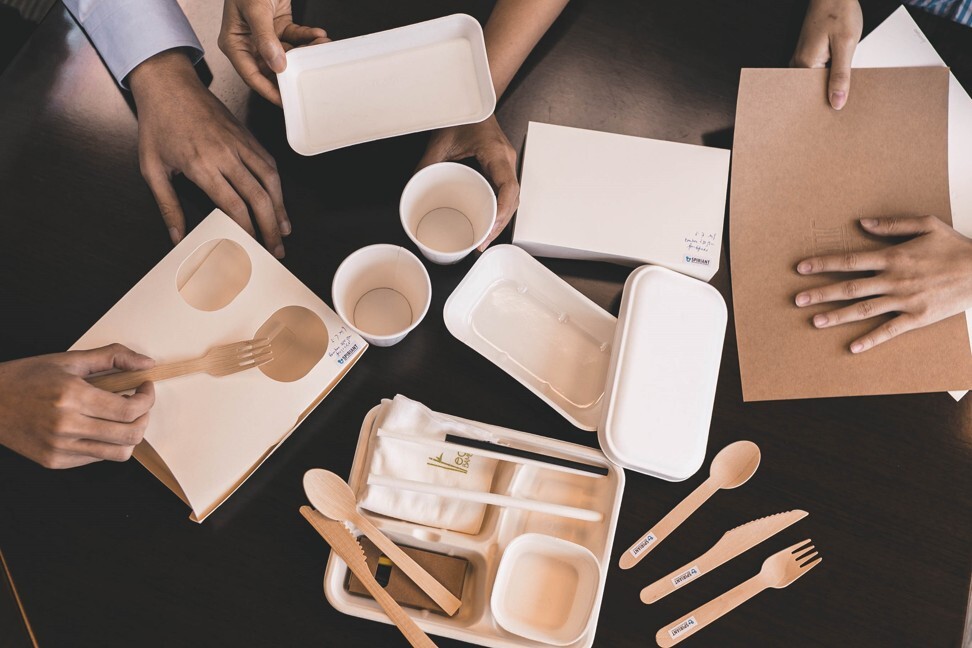 Its fleet is
grounded until June 18
, but Hong Kong-based low-cost carrier HK Express is looking ahead to more uplifting times and has announced that its in-flight meal packaging will be going plastic-free. From September, meal boxes and cups will be made from environmentally friendly, compostable materials.
"We might be suspending our flight operations due to the Covid-19 situation at the moment, but that hasn't stopped us from working hard to reduce our airline's carbon footprint," HK Express chief executive
Mandy Ng Kit-man
said in a press release.