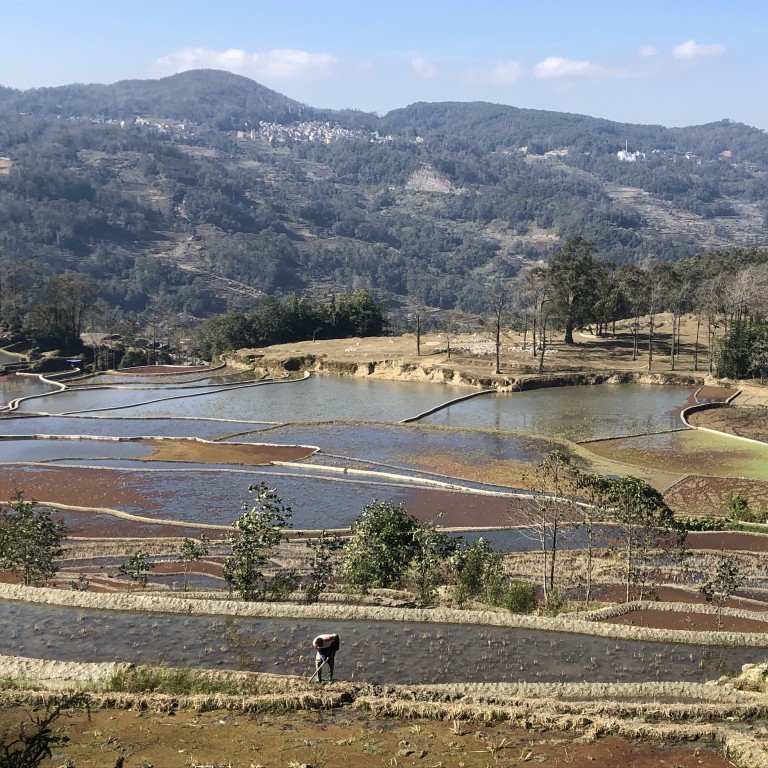 Hiking the Yuanyang rice terraces - well off the beaten track
Beyond tourist-trap villages like Qingkou lies a welcoming, authentic taste of rural China
A professor from Azheke has initiated a bilingual programme to educate visitors about the culture and kin of the Hani ethnic minority
Many of northern China's migra­tory birds winter in bucolic Yunnan province and, as the mercury dropped in Beijing in November, I followed suit.
A journey south from the Yunnan capital, Kunming, trades kilometres for degrees and I'm in short sleeves by the time I reach Honghe Hani and Yi auto­nomous prefecture.
The air smells as rich as the claret hills that define this land, hemmed in by the Red and Mekong rivers. It's the local dress sense, however, that tells me I've reached Zomia – an academic term denoting the uplands of Southeast Asia and Southwest China inhabited by minority peoples. The female commuters in Nansha township, where I transit from air-conditioned coach to mountain-bound minibus, are all sporting the flowery costumes of their tribe, be it Yao, Miao, Dai, Hani or Yi.
Xinjie is a lively market town that doubles as the regional transport hub for visitors to the Honghe Hani rice terraces. Every street heaves with activity: seam­stresses fix bright orange stockings; hole-in-the-wall cobblers bang at leather shoes; wrinkled mountain women sell home-grown fruits from wicker baskets.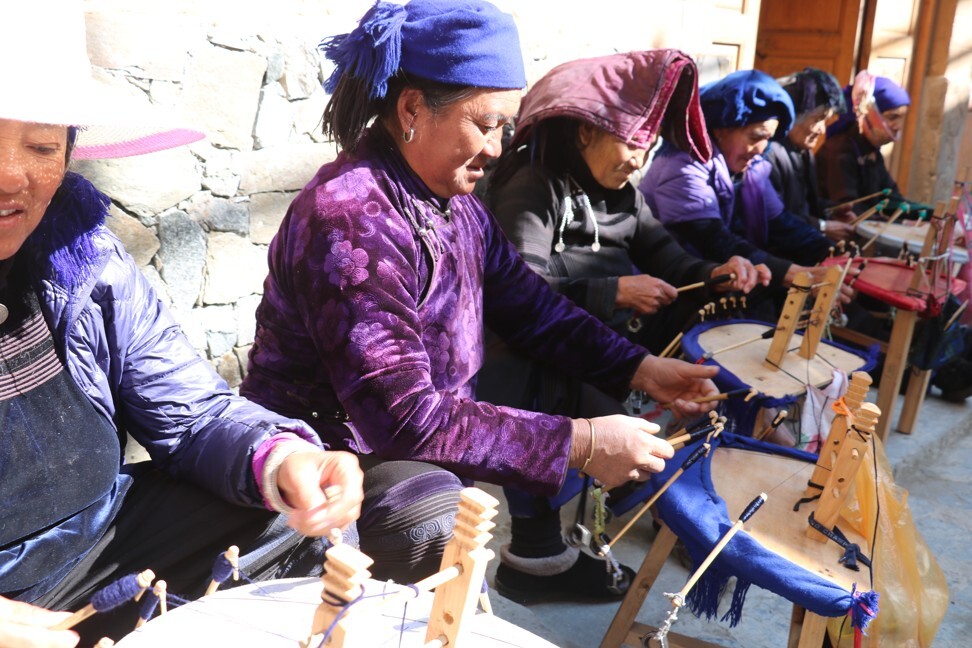 The township is best seen from a mountainside temple, I discover, a stiff hike leading to a panorama of tenement-lined winding roads fraying to the very edges of a high ridge.
Camille Gayraud, who runs Hong Kong-based travel consultancy Voyagez futé, told me, "You 'ave to stay at The Twelve Manor Terraces, c'est très agréable," so I descend to street level and flag a passing van. I alight at Quanfuzhuang and first impressions do little to indicate my lodgings will be anything but rustic. Hani children in hand-me-down clothes run away when I ask for directions while a cock­erel struts the street, doing a fine impres­sion of the neighbour­hood alpha male.
On the cusp of the rice fields I find a discreet boutique lodge designed to inte­grate with its surrounds. Inside, hotel manager Lu Haihua fastens a string bracelet to my hand for good fortune, a traditional Hani greeting.
My room has an unobstructed vista of the terraces cascading down the valley like a muddy waterfall. The night is serenaded by a frog chorus and at dawn I'm up with the rooster crow, ready to test my walking boots.
Tourism in Yuanyang county has been designed for the tour-bus class, who follow a loop road around the valley, stopping off at various platforms to photograph the rice terraces but missing the points of interest in between. Having declined the offer of a driver and vehicle, I follow a dirt path snaking its way downhill, the prospect of slipping into a muddy paddy all too possible. Walking becomes an act of meditation and only the occasional water buffalo blocking the narrow route hinders my progress as I edge along terraces, hop over irrigation streams and pass through bamboo thickets.
On a hillside platform in the village of Bada, I encounter a frustrated Beijinger dressed like a war photographer and armed with an enormous lens. "The damn sun is too bright; I can't get the shot I want." Unimpressed by my suggestion that he could find some great shots by hiking around the paddies, he says, "No, foreign friend, I'll have to head over to the other side of the valley to photograph at this time of day."
He speeds off in his SUV in search of an angle while I continue downhill. Other than the occasional lone farmer sharpening a sickle on a rock or filling a shoulder-basket with firewood, the path is mine until I reach Malizhai. The tumbledown village consists of perhaps 50 households and one restaurant, the proprietor of which doesn't exploit her monopoly; a bowl of barbecued tofu and chilli sauce costs just three yuan (HK$3.30).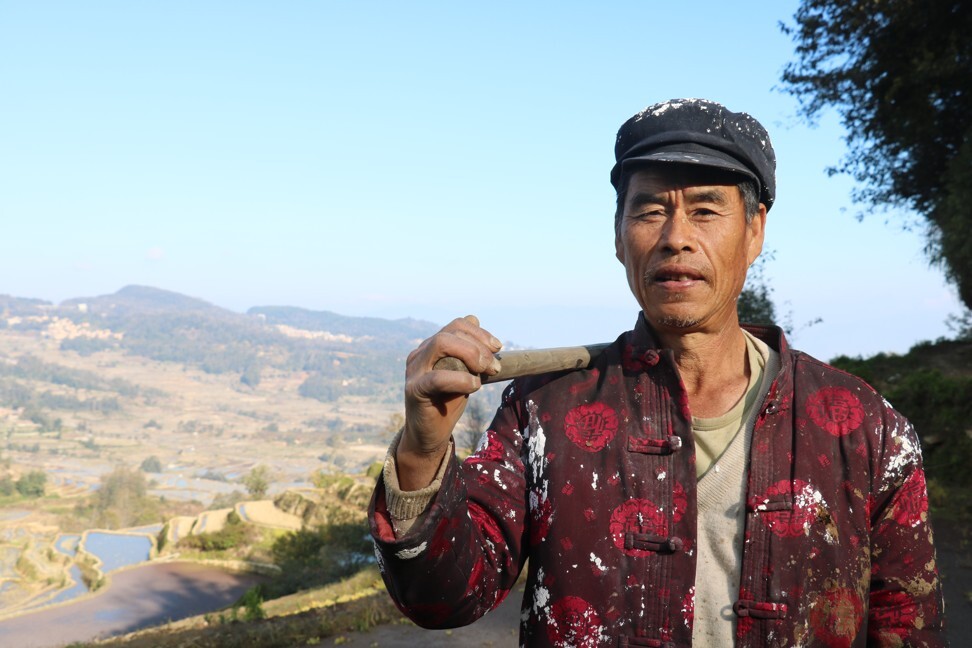 The following day I follow the path from Quanfuzhuang towards Qingkou village. Halfway down the hill I encounter a farmer surnamed Lu on his way home for brunch.
"I was born on this mountain," he says, explaining his nimbleness. "I'm 60 now and have four sons." All have left to find work in cities, he says, before taking me to meet his wife, who we find feeding two water buffalo in what amounts to the couple's front room. "We Hani people traditionally keep our animals on the ground floor," he explains.
Further down the trail I meet a girl, also surnamed Lu (as is just about everyone here, it turns out), wearing the distinctive indigo dress of the Hani people and chop­ping freshly harvested white radishes. She gives me a chunk that tastes as uncorrupted as the mountain air in Yuanyang. It's a reminder that I have not just traded the frigid north for the balmy south but also the cold city for the warmth of rural China.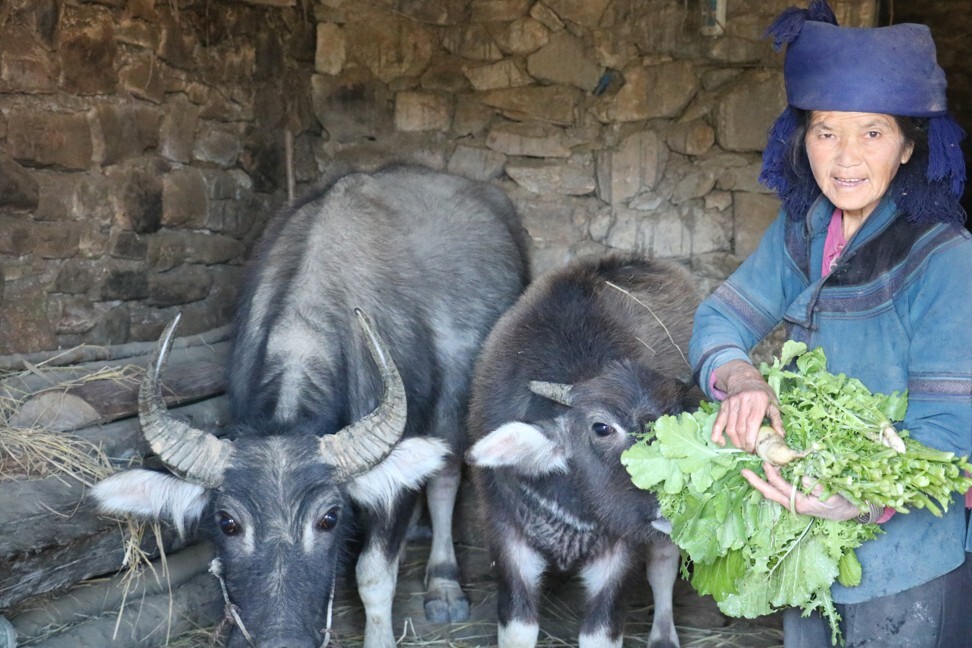 Which is why Qingkou is so disappoint­ing. Much of it has been turned into a poorly realised "folk village", complete with a stage on which the musical minorities can be gawked at by tourists, and a run­down "cultural centre".
It is perhaps the victim of its own beauty because Qingkou overlooks some of the finest points of the stepped mountainsides, which is probably why two films and a television series have been shot here, a celluloid legacy that attracts the selfie-stick crowd.
Along the main road lies a large car park complete with a scenic area toll gate and a row of identikit thatch cottages offering inauthentic homestays to holidaymakers. I feel lucky to be travelling in the off season.
"Qingkou is really fake," says Lu Haihua, later, over dinner. "Even we Hani don't like it. Listen, I'm going to Azheke village tomo­rrow, I can take you there if you want. I think you'd be interested in what they're trying to do."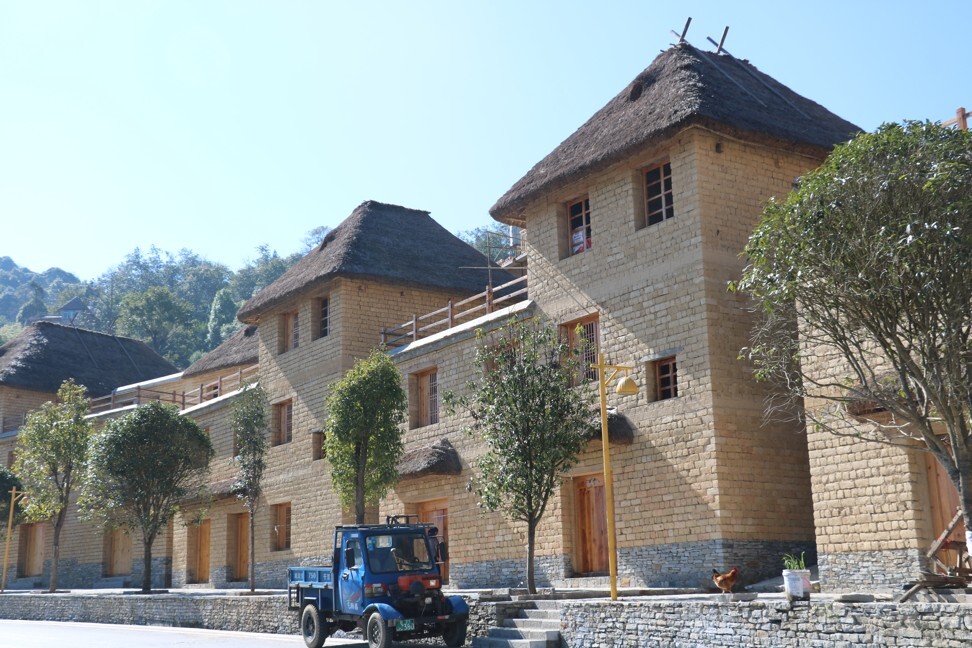 We set out not long after breakfast, following a road that clings to hillsides some 2,000 metres above sea level and leads deeper into the rising mountains. Thirty kilometres and 40 minutes later, we are greeted in Azheke by Zhou Zhongjun, an ethnic Miao from Guizhou province who is studying a postgraduate degree in Guangzhou. "Zhongjun volunteered to come and work with the Hani to develop sustainable tourism in Azheke," Lu tells me as we walk into the village.
"This project was started in 2014 by Bao Jigang," Zhou explains, "a professor at Sun Yat-sen University, in Guangzhou, who hails from this area and was concerned about what commercial tourism could do to his homeland."
Volunteers have established, under Bao's guidance, a small museum with English and Chinese signage that does a good job of explaining the local culture and geography.
"The word 'azhe' in the language of Hani refers to 'bamboo', whereas 'ke' means 'a lot'," Zhou reads aloud. Other signboards explain Hani kinship, religion, folk customs and ethnic roots – anthropology as opposed to the ethno-exoticism that tarnishes many of southern China's remoter regions.
Signposts point to notable sites such as the "Village God Forest" and "Sacred Mountain Water Well". Perhaps most inspiring is a sign at the village gate that lists how one's entrance fee is spent – fiscal transparency in a country not known for it – with "40 per cent to maintain traditional architecture" and "30 per cent to maintain the terraces".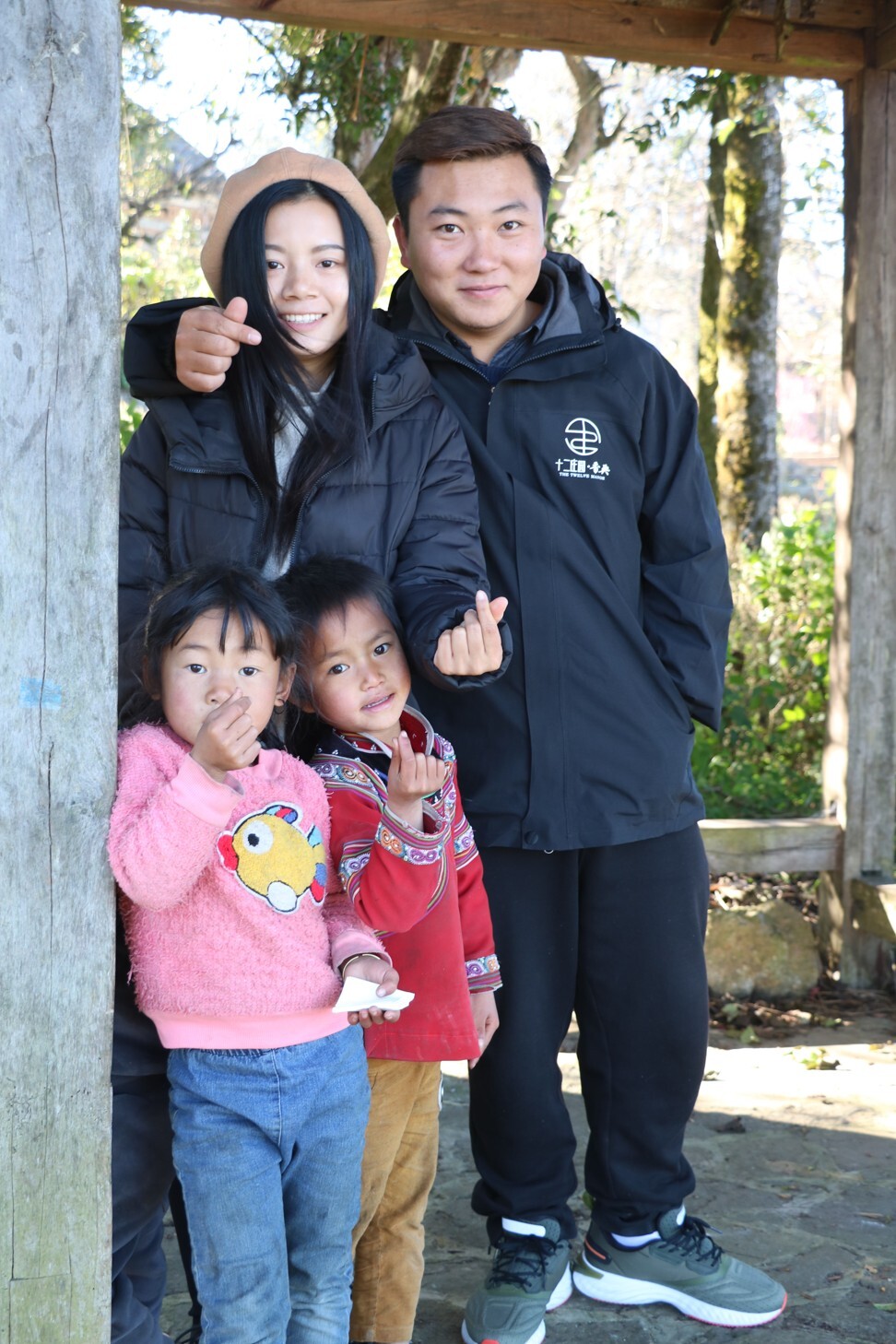 "Basically, if a villager looks after a thatch mushroom house rather than building a new concrete home, we'll give them a subsidy," Zhou explains.
The village is alive with activity, a large renovation effort is under way; pigs, buffalo, horses and chickens stalk the street; gangs of improbably cute Hani children follow us down the rice terraces. Some of the highland paddies are dried out, so we hop our way down what feels like a giant's staircase.
"Do you see how they don't clear all the trees?" asks Zhou, as we stand before a vast valley carved by centuries of human toil yet glistening like a product of nature. "From here you can view how the Hani divide the world into four aspects: the sky, the forest, the terraces and the streams. They see harmony in the relationship between the natural and human world."
Zhou says it's unclear whether her efforts here are paying off. "This kind of thing in China is new," she says. "We just want to educate people as to how the Hani people perceive and interact with their environment, so they can better understand the place and hopefully treat it more sensitively.
"It's really about preserving the integrity of the place."