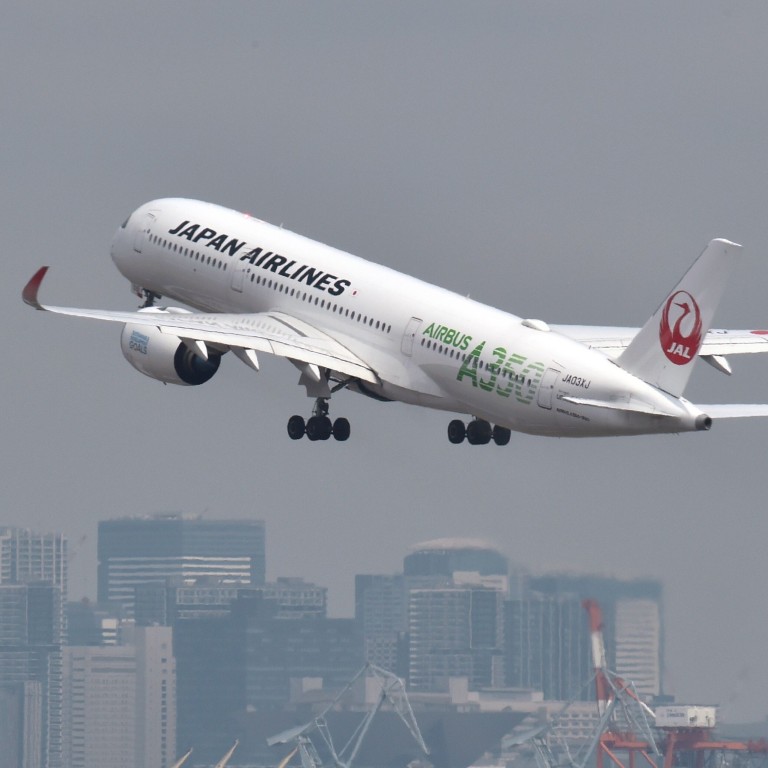 Opinion
Destinations known
by Mercedes Hutton
Destinations known
by Mercedes Hutton
Japan Airlines ditches 'ladies and gentlemen' greeting – is it woke or purely tokenistic?
The socially conservative country is slowly waking up to LGBT rights, with a survey showing overwhelming support for same-sex marriage
'We aspire to be a company where we can create a positive atmosphere and treat everyone, including our customers, with respect', says the carrier
L­adies and gentlemen, would agree that it's time to say goodbye to such an old-fashioned – and hetero­normative – greeting? Japan Airlines, apparently, the carrier having ditched "expressions based on [two types of sex]" in favour of "gender-friendly expressions" on board its flights from October 1.
According to news wire Agence France-Presse, announcements made in Japanese were already gender-neutral, "but the decision applies to other languages used by the airline". "Attention all passengers" and "good morning everyone" will be among the new phrases adopted, The Japan Times reported.
"We aspire to be a company where we can create a positive atmosphere and treat everyone, including our customers, with respect," Japan Airlines spokesman Mark Morimoto wrote in an email to the English-language newspaper. "We have committed to not discriminate based on gender, age, nationality, race, ethnicity, religion, disability, sexual orientation, gender identity or other personal attitudes."
The news follows a similar move by European low-cost carrier easyJet, which apparently "guided" its crews against using gender binary expressions in December after being called out on Twitter. Air Canada also announced that it would be removing "specific references to gender" last October, although no time frame was given for when to expect "tout le monde" in place of "mesdames et messieurs".
Naturally, netizens have been outraged by these extreme acts of inclusivity. "Now that you've identified the issue, what do you suggest?" demanded one Twitter user. "Hello", "Konichiwa, bitches" and "Listen up, f***ers!" were offered up as alternatives.
Although some might argue that it is a tokenistic shift aimed at Japan Airlines' international guests, especially for a company that started allowing its female flight attendants to wear flat shoes and trousers only this year, The New York Times called it "a symbolic step toward inclusivity in a country where activists have long fought to change entrenched gender traditions".
It is not the first time Japan Airlines has changed its policies to make them more inclusive. In 2017, it extended benefits offered only to the families of heterosexual employees to those of LGBT workers. And according to The Japan Times, the recent announcement comes as "support for gay rights is growing in socially conservative Japan".
A survey of 60,000 individuals aged between 20 and 59, which was conducted in October 2018 by Dentsu Diversity Lab, discovered that 78.4 per cent of respondents support same-sex marriage. Of those surveyed, 82.7 per cent approved of a recent bill passed by the Tokyo Metropolitan Government that prohibits discrimination on the basis of sexual orientation and gender identity.
The facts remain, though, that same-sex marriage is still illegal in Japan, that there is no nationwide legislation protecting LGBT people from discrimination and that women are still expected to conform to "traditional" gender roles that leave them out of economic advancement. Human Rights Watch has called the country's legal gender recognition procedure "a stain on Japan's record" – it requires those who seek to legally change their gender to "permanently lack functioning gonads", or, in other words, be sterilised.
So, full LGBT acceptance will probably take more than gender-neutral in-flight greetings, but every shift in public opinion has to start somewhere and it does appear that Japanese attitudes are evolving. And abolishing archaic expressions of gender might just make us think about our ideas of identity and how we apply those concepts as we go through our lives.
As journalist and transgender rights activist Paris Lees wrote in response to news that Transport for London was dropping gendered announcements on the London Underground, way back in 2017: "The fact is, we don't need to be ladies and gentleman at all, if we don't want to be […] In this post-gender utopia, we're all just travellers."
Thailand's buffalo racing festival thunders ahead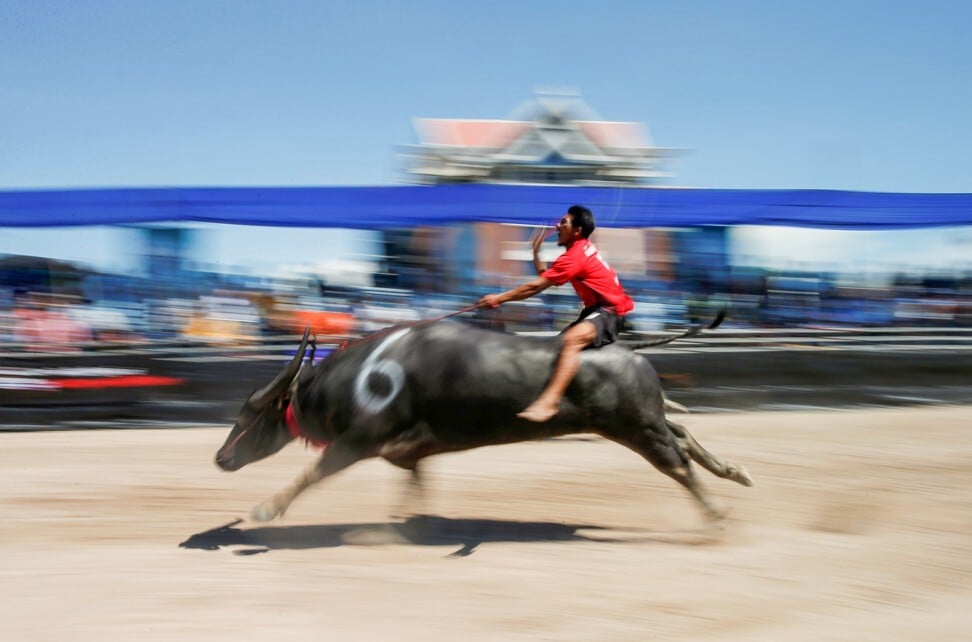 Every October, Thai farmers gather in Chonburi for the annual buffalo racing festival, which is held to mark the beginning of the rice planting season and to celebrate the end of Buddhist lent. And, perhaps in a first for 2020, this year was no different.
Although modern machinery has largely taken over from the draft animals once integral to agriculture across the country, farmers have continued the tradition of racing their prize steeds over a 100-metre-long course.
Held on October 1, the festival did differ from former events in some ways. According to Agence France-Presse, coronavirus-related travel restrictions meant that it was attended by "a fraction of its usual tourist crowds".
Philippines tops Asia's best islands list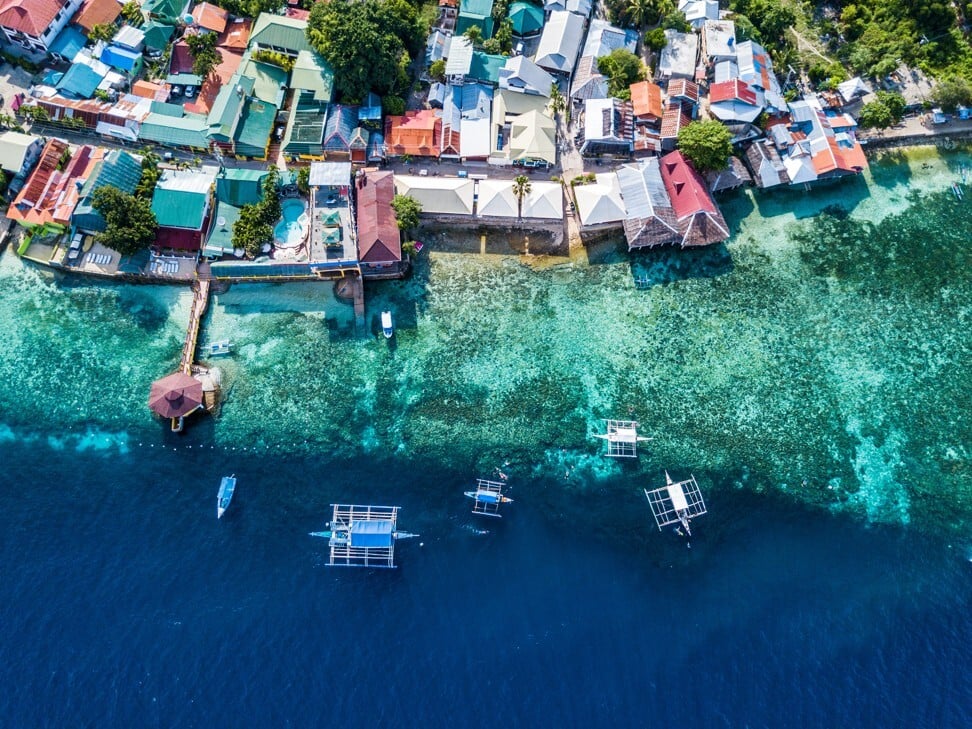 Undeterred by strict travel restrictions, travel publications are resolutely respecting their editorial calendars and releasing their annual top-10 lists.
Condé Nast Traveller has published the results of its Readers' Choice Awards 2020, which presents line-ups of: "The hotels you check in to time and time again, the airlines and tour operators you trust, the islands that float across your imagination."
And when it comes to "the best islands in Asia", the Philippines steals the show with four appearances, including Cebu and the Visayas islands at No 1, Palawan (4),
Siargao
(5) and
Boracay
(6). Sri Lanka takes second place, followed by Koh Pha Ngan, in Thailand. The Land of Smiles' Phuket and Koh Samui also feature, in eighth and 10th place, respectively, as do Lombok and Bali, in Indonesia, at seven and nine, respectively.
Now all we need is for this coronavirus to go away so that we can enjoy them …
This article appeared in the South China Morning Post print edition as: Gender neutral territoryAt the racesTop spots