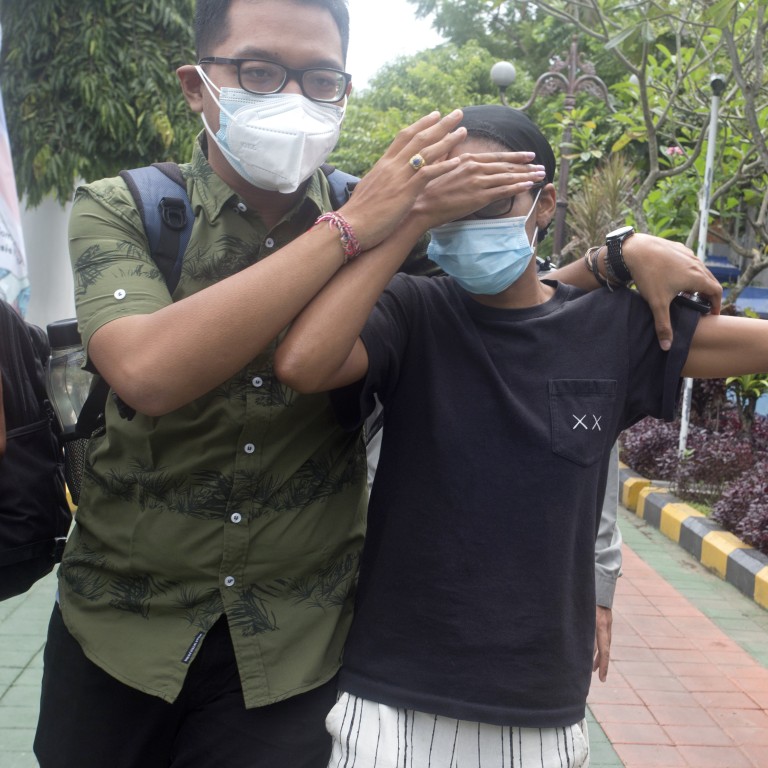 Opinion
Destinations known
by Mercedes Hutton
Destinations known
by Mercedes Hutton
American digital nomad's deportation from Bali reminds tourists to check their privilege
The public shaming of an American woman who tweeted about her 'elevated lifestyle' on the Indonesian island has raised many issues
Among them, racism, gentrification and tourist privilege reign supreme
Twitter is a fickle mistress, a media platform on which reputations are made and livelihoods are lost, sometimes simultaneously. Such is the case for American Kristen Gray, who was so busy living it up on the Island of the Gods, far from the political, cultural and public health crises of her homeland, that she composed a 20-thread tweet "to gush about her new life", according to online news site Indy 100.
Gray, who is LGBT and Black, has locked her account and the thread is available only in the form of screenshots. Over the course of those 20 posts she explained that she and her girlfriend booked one-way tickets to Bali after struggling to find work in the United States, initially intending to stay for six months but extending when the pandemic hit. "This island has been amazing because of our elevated lifestyle at a much lower cost of living," she wrote. "I was paying $1300 for my LA studio. Now I have a treehouse for $400."
She also lists "Some majors [sic] benefits of moving to Bali", among them: safety, low cost of living, a luxurious lifestyle, the island's Black community and its LGBT-friendly outlook. Then she promoted her e-book, Our Bali Life is Yours, "available for just US$30", which included "direct links to our visa agents and how to get into Indonesia during COVID".
It was not long before Indonesian internet users reacted, and guess what? They were outraged.
At best, Gray was accused of being tone deaf, with many pointing out that her US$400 "treehouse" was out of reach for anyone earning the minimum wage, which is less than US$180 per month, according to local government data. She was also called a coloniser and a gentrifier, and told to check her privilege.
Then there's the issue of encouraging travel during a pandemic … to a country that is supposed to be closed to foreign nationals until at least January 28. (In case it is not obvious, jet setting is not advised right now.)
However, while Gray's comments were indeed problematic, she is hardly the first foreigner to rave about Bali and the lifestyle it offers those who can afford it (Eat, Pray, Love, anyone?). Some social media commentators attributed the fervour with which Gray was set upon to racism and anti-Blackness, an allegation that was quickly dismissed by Bali-based news platform Coconuts, which concluded that "this particular controversy was never about race". Coded language peppered throughout various posts suggests otherwise.
At 12.25pm, local time, on January 19, Coconuts reported that Gray had a valid visa that permitted her to stay in Indonesia. By 8.49pm, things had changed. "An American digital nomad whose controversial Twitter thread about moving to Bali went viral is going to be deported pending the next available flight," ran the later Coconuts article, which cited a statement made by Jamaruli Manihuruk, head of the Bali office for the Ministry of Law and Human Rights, saying that Gray had potentially violated a number of immigration laws, including "spreading information that could unsettle the public". According to Coconuts, such information included "Bali being queer-friendly and suggesting that foreigners can enter Indonesia during the pandemic".
Outside an immigration centre that same day, Gray told reporters "I am not guilty. I put out a statement about LGBT and I am being deported because of LGBT," decrying the destination she had praised as being "queer friendly" just days before.
By the time Gray and her partner boarded their flight off the island, on January 20, headed for Los Angeles via Jakarta and Tokyo, news of her very public shaming had gone international. It had also raised complex issues regarding the privileges tourists enjoy in the countries they visit and the security their relative affluence affords them.
For Indonesia's LGBT community, which faces persecution in a country that does not recognise same-sex marriage, Gray's entitlement was particularly grating. "As a young Indonesian queer woman I was f***ing livid at her audacity for plugging her tips and tricks on how to cheat the visa system to live an 'elevated' life in Bali while I am here stuck in the closet in fear of persecution and struggling to make ends meet," wrote one member. "You said Bali is queer-friendly but then you also said you were discriminated for being gay in a homophobic country. Not only you played yourself but you also risk the actual queer people's lives here who have to live discreetly," fumed another.
A reminder, if ever one were needed, to not take the experience of visiting another country for granted and to always be aware of what Coconuts calls "foreigner privilege".
Komodo dragon bites off a toddler's hand
Elsewhere in Indonesia, a four-year-old boy has had his hand bitten off by a Komodo dragon. Coconuts reports that the child, known only as F, was playing with a rope tied to a bottle in Komodo Village, on Komodo Island, and in doing so caught the large lizard's attention. "It moved to bite the bottle and pull it away. This caused F to fall down from the steps, after which the reptile turned its attention to the toddler and tore off his hand."
The boy was taken to hospital in Labuan Bajo, on the nearby island of Flores, by boat. "Meanwhile, the Komodo dragon in question has been evacuated to Resort Loh Sebita on Komodo Island in order to avoid any other human-wildlife conflict," according to Coconuts.
Komodo National Park and Labuan Bajo have been earmarked as one of 10 "new Balis", a central government initiative to drive tourism to the area, despite existing concerns of overtourism and the impact of visitors on the dragons and their natural habitat.
Motorist takes a wrong turn onto Bangkok airport runway
Imagine taking a wrong turn in the car and finding yourself face to face with an oncoming aircraft? On January 12, this Top Gear-style scenario became a reality for one Thai motorist, who somehow ended up on the runway at Bangkok's Suvarnabhumi Airport and in the path of a Boeing 777 that had just landed.
"Squadron Leader Suthirawat Suwanwat, Director of the airport, said that after being informed of the 'intruder', he sent staff who 'immediately intercepted and detained the driver to be investigated and prosecuted'," reported British tabloid The Daily Mail.
The driver admitted to being drunk and later tested positive for methamphetamines. He claimed to have no idea how he'd made it onto the runway.