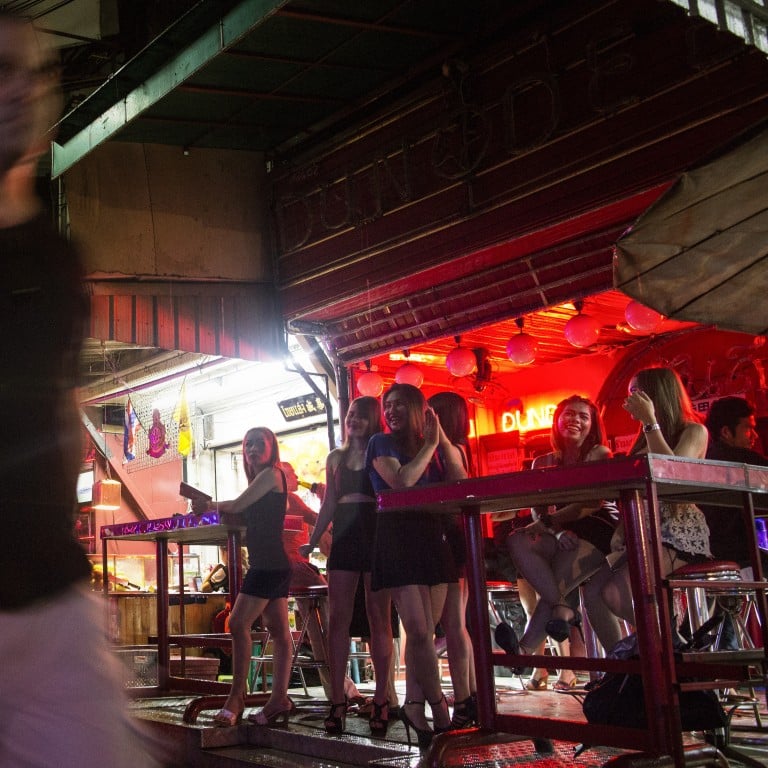 Opinion
Destinations known
by Mercedes Hutton
Destinations known
by Mercedes Hutton
The Tourism Authority of Thailand unveils a 'SEXY tourism concept' – just don't mention sex tourism
The irreverent acronym hopes to tempt travellers back with promises of safety, environmental sustainability and yield
For a country that has been trying to shed its reputation as a sex tourism destination, it is an interesting move
Despite a distinct lack of international arrivals, tourism bodies are working overtime to ensure that when visitors from overseas can return, they will. Latest among them is the Tourism Authority of Thailand (TAT), which has adopted an irreverent acronym to tempt travellers back – SEXY.
Like many acronyms, SEXY is tenuous. "To be rolled out during 2021-2022, the 'SEXY' tourism concept is in response to the changes in travel behaviour and TAT's goal to restore Thailand's tourism: S – Safety and Hygiene, E – Environmental Sustainability, X – Extra Experiences, and Y – Yield," states the TAT website.
We don't know about you, but we're beginning to feel pretty hot under the collar. After all, nothing turns tourists on more than "yield", right?
According to TAT governor Yuthasak Supasorn, "this 'SEXY' tourism concept [...] will help restore travellers' confidence, while driving recovery for both the Thai economy and the tourism industry to make a comeback stronger than ever".
For a country that has been trying to shed its reputation as a sex tourism destination, it is an interesting move – particularly as the "concept" behind the campaign is far from saucy, or even audacious. Instead the angle seems provocatively shoehorned in to get people talking. (In which case, bravo, TAT.)
The Land of Smiles' association with carnal delights dates back to the Vietnam war, when American soldiers would visit places such as Pattaya –
today the country's unofficial "sex capital"
, despite authorities' insistence that it "has reinvented itself for upscale travellers" – for "rest and recreation". No prizes for guessing what that comprised.
As Pattaya's fame grew, Thailand became synonymous with sex tourism. Although prostitution is illegal, it is practised openly and estimates put the number of Thai prostitutes at anywhere from 800,000 to more than 2 million, with many aged under 18, according to English-language newspaper The Nation, which described a "striking gulf between the law and reality". Analysis by global black market monitor Havoscope showed the Thai sex trade could be worth US$6.4 billion a year, or about 3 per cent of the county's gross domestic product.
The military junta that ruled Thailand from 2014 to 2019 seemed at pains to clean up the country's image. Among its sometimes hapless efforts to do so, in 2017 it renamed a section of
Pattaya's red-light district "Happy Zone"
, prompting Supasorn to say the "marketing strategy and policy to move Thailand forward as a 'Quality Destination' has stepped in the right direction since it was paid off by last year's success, and strongly opposes any form of sex tourism". Glad that's cleared up.
Then along came the coronavirus and Thai tourism, including the taboo part, collapsed. (As America's National Public Radio reports: "While prostitution exists for the domestic Thai market, it is separate from the red-light districts of Thailand's tourist hubs, which cater almost exclusively to foreign visitors.")
Online magazine Ariana reported, "At the height of the outbreak [Thailand's government-imposed state of emergency] shut down entertainment venues and brothels, forcing many sex workers onto the streets." Chalidaporn Songsamphan, president of Service Workers in Groups Foundation, a Thai organisation that works to protect the rights of sex workers, told Ariana that prostitutes were excluded from government relief packages for the newly unemployed.
According to Songsamphan, those who stated their profession as "sex worker" were rejected. "A few got support from the government, but they had to claim that they worked in a school or whatever," she says. "Worse still, most sex workers couldn't even apply because they don't have internet access," added Ariana.
So, yes, Thailand's SEXY tourism concept has indeed succeeded in getting us talking – and thinking, although not about yield, or anything else it's supposed to stand for.
A quiet Lunar New Year for Australia's Blue Mountains 
During the Lunar New Year period, cable cars and viewing platforms at Australia's Blue Mountains normally strain under the weight of international visitors. But not this year.
Speaking to Reuters, Anthea Hammon, managing director of the Scenic World attraction in Katoomba, in the Blue Mountains, said: "We've seen a really significant, absolutely complete decline." In a "normal" year, Scenic World could expect more than 600,000 overseas visitors, said Hammon. Among those, Koreans, Chinese, Japanese and Taiwanese tourists dominate.
Other tourism operators also told Reuters they were missing the annual influx of sightseers from Asia, although not everyone lamented their absence. One local resident told the news agency, "It's been quite a relief just to have a bit of quiet time and enjoy the mountains•' environment without so many tourists."
An Indonesian river runs red with batik dye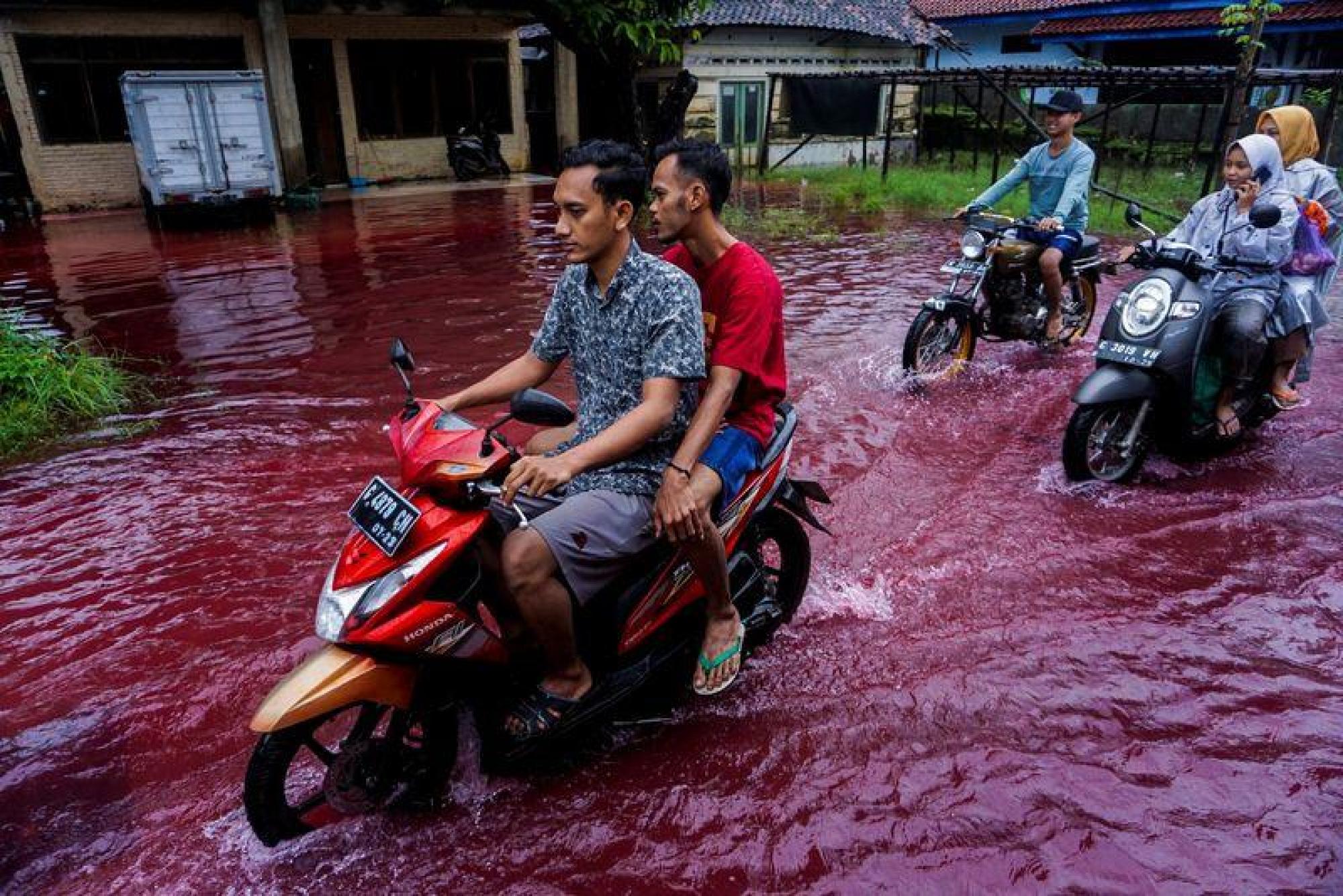 In Indonesia, the latest social media phenomenon is … a blood-red river? Yes, you read that right. After floods hit a batik factory near Pekalongan city, in central Java, crimson-coloured waters inundated the village of Jenggot, with the deluge later spreading to Twitter.
Batik is a traditional Indonesian technique of wax-resist dyeing practiced across the country – different areas use unique motifs. Central Java is particularly renowned for its batik making and watching artisans at work is seen as an essential tourist experience.
As dye is washed into them, "it is not uncommon for rivers in Pekalongan to turn different colours," reported Reuters on February 6. "Bright green water covered another village north of the city during a flood last month."