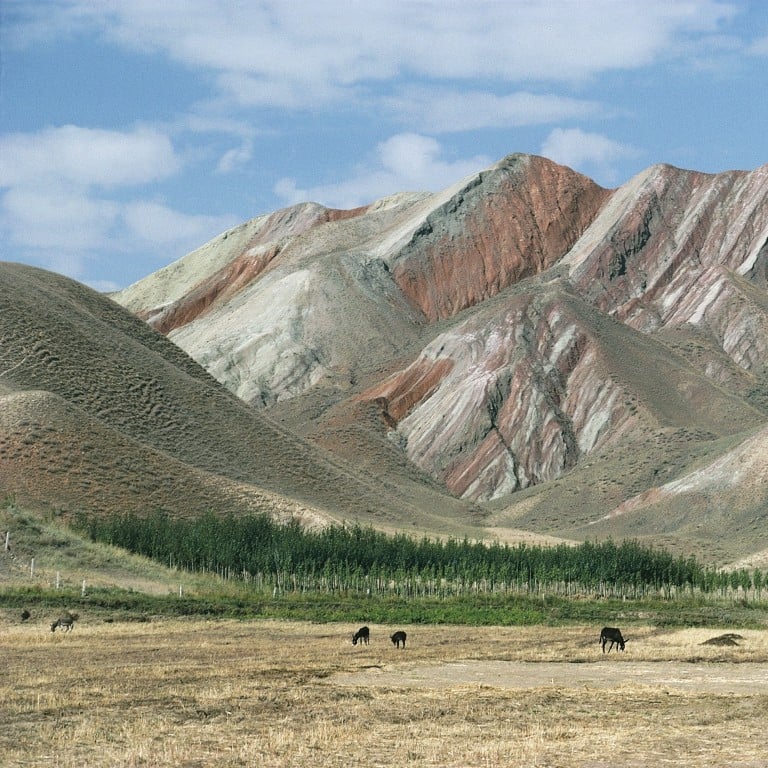 Opinion
Destinations known
by Mercedes Hutton
Destinations known
by Mercedes Hutton
Chinese tourists show support for Xinjiang as interest in travel to region at centre of diplomatic furore surges
Indignant Chinese travellers show support for northwest region accused of using forced Uygur labour in cotton-production for major fashion brands
Guest house bookings rise 60 per cent month-on-month after labels H&M, Nike, Adidas, Burberry and Gap raise concerns over human rights
Before the pandemic, China was not only the world's largest exporter of tourists, but also one of its most visited countries, welcoming 65.7 million international arrivals in 2019, behind only France (89.4 million), Spain (83.6 million) and the United States (79.3 million), according to the United Nations World Tourism Organization. Needless to say, times have changed, and with overseas visits to the Middle Kingdom out of the question and Western politicians and media focusing their attention on the northwest region of
Xinjiang
, it's tempting to wonder whether China will lose its appeal as a destination when foreign travel resumes.
Xinjiang is in the headlines and trending on social media because of statements made by major fashion labels saying they did not source cotton from the region, where authorities are accused of using forced Uygur labour to
pick cotton
. More than a fifth of the world's cotton is produced in China, of which 84 per cent comes from Xinjiang, according to a report by the Washington-based think tank Centre for Strategic and International Studies.
As a result, the likes of H&M, Nike, Adidas, Gap and Burberry suddenly found themselves reckoning with the full force of China's state-owned media, consumers and social media users. They were not happy. Some brands (Hugo Boss) even reversed course and issued statements of support for Xinjiang cotton, so desperate were they to hold on to their slice of the mainland's lucrative market.
And then China's tourists got involved, showing their support for Xinjiang and its cotton by going online and searching for trips to the region.
"Travel to Northwest China's Xinjiang Uygur Autonomous Region gained instant popularity among Chinese tourists on Thursday […] after some foreign clothing brands announced their refusal to use cotton produced in the region," state-owned tabloid Global Times reported on March 25.
Citing statistics provided by domestic travel platform Mafengwo, the paper reported that searches for "where to go in Xinjiang this April" surged by 275 per cent in the 24 hours preceding 2pm on March 25. "Pre-bookings of guesthouses in Xinjiang rose 60 per cent on Wednesday and Thursday compared with last month, China's Airbnb, Tujia, told the Global Times.
On Chinese social media platform Weibo, many users expressed their willingness to travel to Xinjiang and showed the hashtag 'I support Xinjiang cotton'," the report stated.
According to the paper, Xinjiang is anticipating a tourism boom. "Known for its grand natural beauty, Xinjiang received more than 158 million tourists in 2020 despite the coronavirus, and the regional government said it expected to receive more than 200 million this year and 400 million by 2025." That's a lot of visitors for a province with a population of just 25 million!
Exactly how many of those potential 400 million visitors will hail from over­seas is anyone's guess, but we're willing to bet that demand for Xinjiang holidays has dwindled among those in the West. In a somewhat unscientific Twitter poll, followers of the Telegraph Travel account were asked whether recent developments had made them less likely to visit China. Of the 270 people who responded, 87 per cent answered "yes".
In a recent article, British newspaper The Telegraph asked, "Should we all boycott travel to China when the pandemic is over?", reporting that "China desperately wants tourists – both for their hard currency and to show the world the country belongs to the global community." However, the implication here seems to be that China desperately wants tourists from the West, which doesn't quite add up. According to the China Global Television Network, 73.6 per cent of inbound arrivals in 2019 came from elsewhere in Asia, compared with 12.5 per cent from Europe, 7.9 per cent from the Americas, 1.9 per cent from Oceania and 1.4 per cent from Africa. By market share alone, Western travellers simply don't have the clout of their Asian counterparts.
Of course, there is a reputation-building international event on the horizon that Beijing would like to see proceed without hiccup. Already, calls to boycott
the 2022 Winter Olympics
are growing, with a coalition of 180 rights groups
urging
countries to keep their athletes away because of the alleged persecution of Uygurs and other ethnic minority groups in Xinjiang, as well as the erosion of political freedoms in Hong Kong and other concerns.
Similar calls to boycott the 2008 Summer Olympics, also hosted by Beijing, came to nothing. Now, as then, allegations of human rights abuses abound and bureaucratic mud is being slung. Through it all, domestic tourists will continue to support domestic destinations, even if they are alone – well, if being in the company of millions of compatriots counts as such – in doing so.
At the Tokyo Olympics, it's not all fun and Games
Speaking of upcoming Olympic Games, the (
possibly "cursed"
) Tokyo event is expected to go ahead in July after a year's delay and it promises to be a Summer Olympics like no other.
Giving Japanese and international audiences a taste of what is to come, the Olympic torch relay began on March 25 in Fukushima. The flame will traverse the nation before arriving in Tokyo on July 9 for the official opening of
the Tokyo 2020 Olympic Games
.
"The start of the torch relay […] marked a big step forward for the Tokyo games, sending a bold message that they would definitely go ahead this summer after the Covid-19 pandemic forced their postponement by a year," reported the Financial Times. "But it also exposed the organisers' conundrum: the more they respond to public demands for Covid-19 safety, the less is left for anybody to enjoy."
Case in point is the "no cheering, only clapping" rule in place for not only the relay but the sporting events, too. This, as well as a ban on foreign crowd attendees, seems certain to ensure the Tokyo Olympics will be an unforgettable, if quiet, affair.
Srinagar's tulip garden hopes to become 'global tourist destination'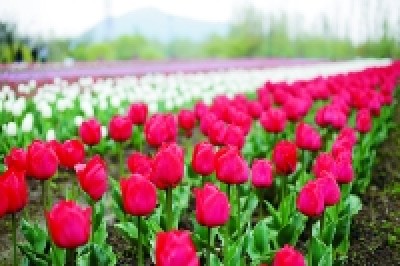 The city of Srinagar, the summer cap­ital of Indian-administered
Kashmir
, is known for its natural beauty – parti­cularly in spring, when the tulips are in bloom. On March 25, Asia's largest tulip garden, home to 1.5 million flowers planted over 30 hectares of the foothills of the Himalayan Zabarwan Range, opened to the public, attracting 4,000 visitors on its first day, according to newspaper
The Hindu
.
Currently, only 25 per cent of its tulips are in bloom because of cold weather. The rest will begin blossoming as temperatures rise.
"We aim to make the garden not only an attraction for domestic tourists but a global tourist destination," commented a local official.
They'll probably have to wait until at least spring 2022 for foreign tourism numbers to bloom.