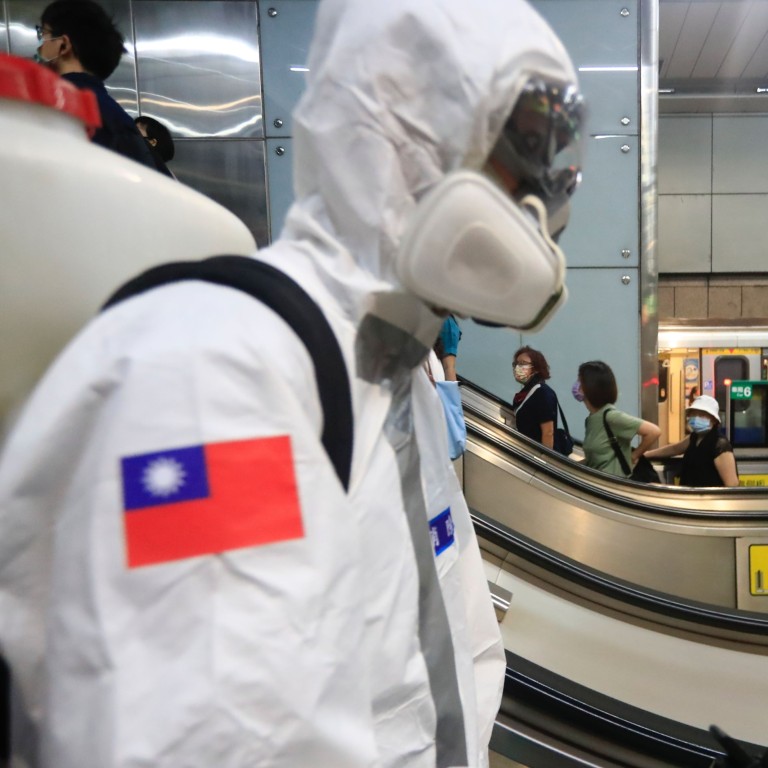 Opinion
Destinations known
by Mercedes Hutton
Destinations known
by Mercedes Hutton
When will Taiwan open for travel again? Shortage of Covid-19 vaccinations and April outbreak complete a reversal of fortune
Once the envy of the world for how it managed Covid-19, Taiwan could now be one of the last places to open again to travellers, some experts believe
Less than 8 per cent of its population has received at least one vaccination dose, according to one report
On June 24, a glimmer of hope flickered from Taiwan, when Reuters reported that the self-ruled island was "in talks with international bodies about
Covid-19 vaccine
passports". According to the news agency, the director general of the Taiwan Centres for Disease Control, Chou Jih-haw, told reporters that discussions "with governments and international organisations about vaccine passports have already started", although no further details were provided.
However, the very next day, another Reuters report all but extinguished that hope, stating: "Taiwan will tight­en border controls to keep out the high­ly contagious Delta variant of the coronavirus […] requiring arrivals from five countries, including Britain, to be placed in centralised quarantine facilities".
Such flip-flopping when it comes to Covid-19-related travel restrictions has become familiar to would-be travellers around the world, but it does raise the question: will Taiwan ever reopen? Well, of course it will, but according to one tourism industry insider, it could be among the last destinations in Asia to see travellers return.
During a presentation for the Guam Visitors Bureau last month, Brenda Hsiuan, a business development manager for Taiwan-based online travel platform KKday, predicted that South Koreans would be the first in Asia to venture beyond their borders in significant numbers, largely because of the proportion of its population that has been inoculated against Covid-19. "I know their vaccination situation is going very well," Hsiuan said. "They are really ready to go out." As of June 28, almost 30 per cent of South Koreans had received at least one vaccine dose, according to online publication Our World in Data.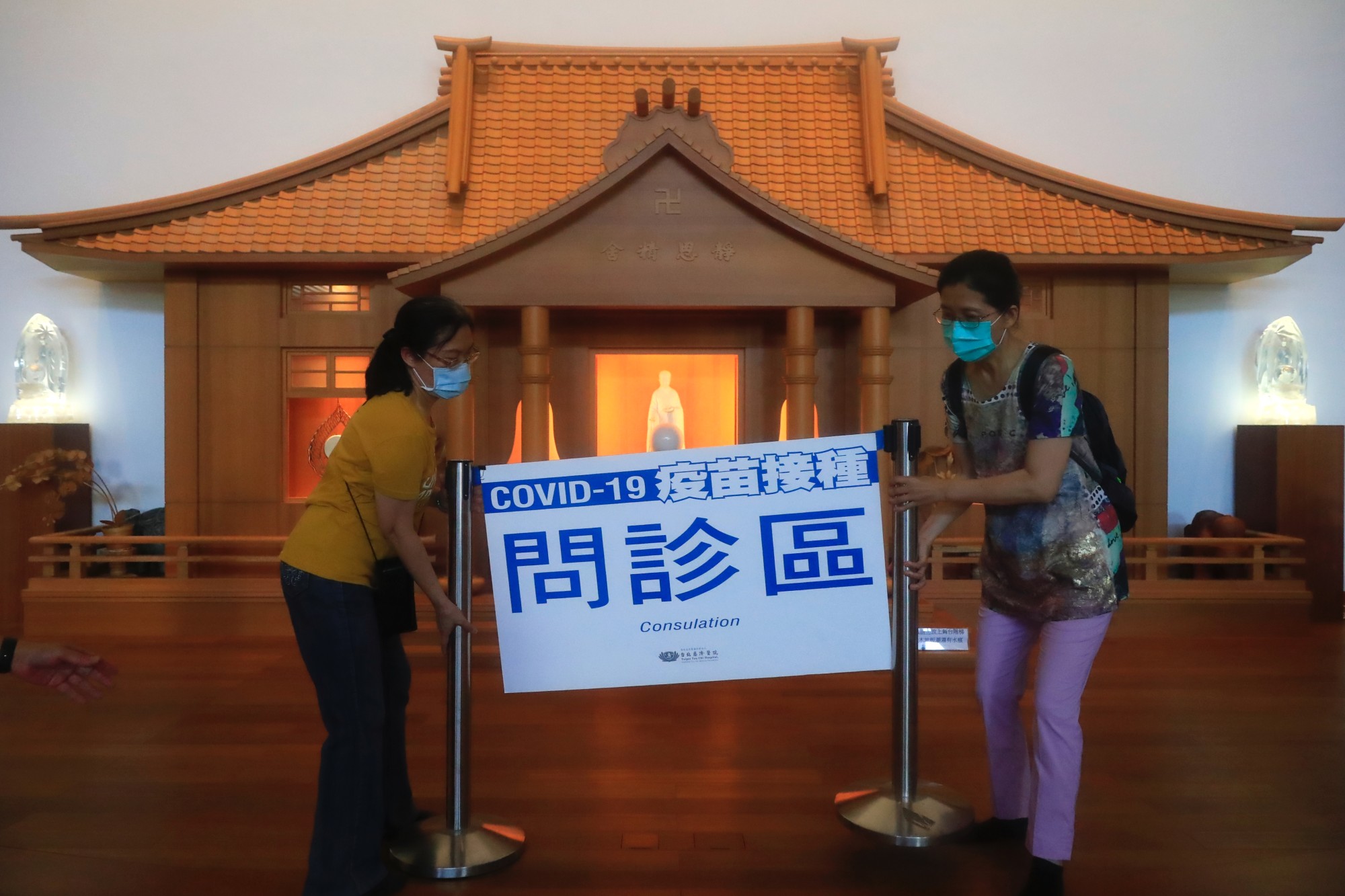 "I think Taiwan might be the last one," Hsiuan said, and while she appeared to have been referring to outbound tourists, the island has proven to be cautious regarding (almost) all cross-border regulations and in keeping inbound travellers out, too. 
From the outset of the pandemic, Taiwan seemed to have everything under control, enjoying nearly 18 months of world-envied success at managing the coronavirus. And then came an April outbreak, later linked to cargo plane crews and Taipei's red-light district, which saw its defences fail. Cases are declining, but the island now finds itself short of vaccines and Our World in Data reports that only about 8 per cent of its population has received at least one dose, which is bad news for Taiwan's international tourism industry. "We don't think people will travel abroad before vaccination," Hsiuan said. 
Hsiuan also pointed to the ill-fated Taiwan-Palau travel bubble, which "
launched with a presidential escort
and the promise of rare international travel to a postcard-perfect tropical island, but […] deflated after just a couple of weeks, with Taiwanese bookings dwindling to single figures," according to Britain's
The Guardian
.
"It turns out, really few people want to go," Hsiuan said. "Safety is more important. They don't need to [travel] right away." 
But what about all those who want to visit Taiwan? Before the pandemic, the route between Hong Kong and Taipei was one of the busiest in the world and, anecdotally at least, Taiwan remains a popular destination for grounded Hongkongers. The wait goes on. And it's wise not to put much faith in a travel bubble. After all, Singapore remains closed to residents of Hong Kong – and vice versa – despite two tries at setting up quarantine-free travel, and the so-called sterile corridor between Taiwan and Palau inspires no confidence whatsoever.
Early in the pandemic, analysts predicted that Taiwan and Vietnam – which were quick to close their borders, isolate and thus contain the virus – would be among the last to welcome foreign travellers again. It looks like they could have been right.•
South Korea to open to fully vaccinated travellers, but not tourists
Perhaps KKday's Brenda Hsiuan was on to something with her predictions of South Korea's reopening, with the country preparing to allow fully vaccinated travellers in without having to quarantine from July 1. 
"The South Korean government opened the doors to greater freedom in international travel on Sunday, when it announced that starting in July, it would waive its self-quarantine requirement for fully vaccinated passengers arriving here under certain circumstances, regardless of their citizenship," reported The Korea Herald on June 16. 
What that means is that anyone who has been fully vaccinated for at least two weeks before their arrival, and has received doses of one of the vaccines approved by the World Health Organization, can enter, as long as they've filled out all the relevant paperwork and are travelling for an accepted reason. "The exemption only applies to those visiting Korea for business or academic purposes, for the public interest or to visit immediate family members," reports The Korea Herald. 
So, in other words, it's not for tourists, yet. However, South Korea could be open for tourist business soon – or at the very least, sooner than Taiwan.
Beloved Turkish destination prepares to welcome back international tourists
The city of Antalya, southern Turkey, enjoyed what many hope will have been one of its last quiet days on June 20. The country has observed its last weekend curfew and hotels in Turkey's Antalya region, a destination beloved by holidaymakers, are preparing to resume operations as they expect the return of international tourists after months of setbacks caused by the pandemic.
Countries including Russia, France and Germany have recently made it easier for their tourists to visit Turkey.