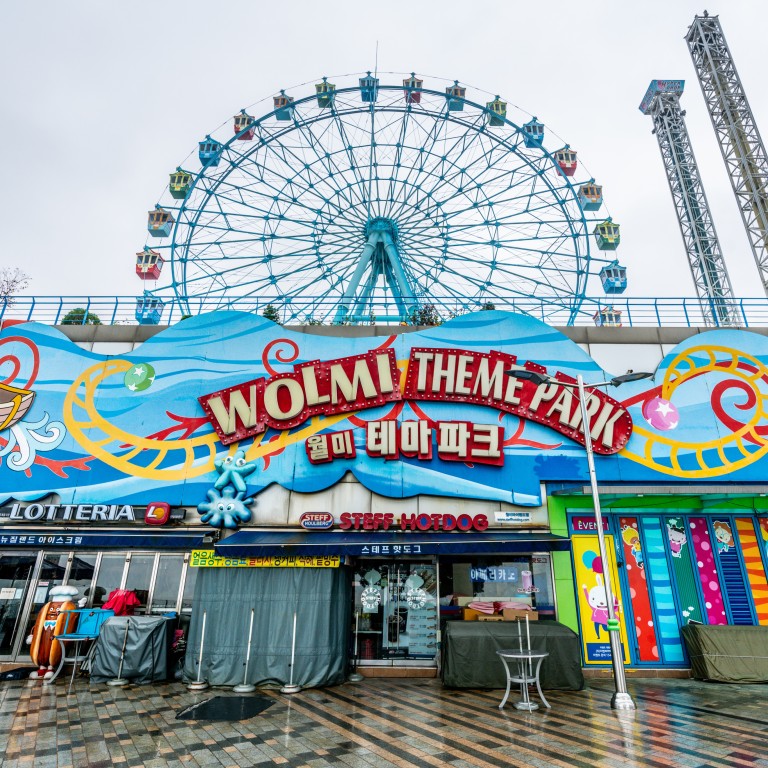 Opinion
Destinations known
by Mercedes Hutton
Destinations known
by Mercedes Hutton
Squid Game locations in South Korea like Jeju Island see surge in online interest, but why does watching the Netflix hit make people want to visit?
Online searches for Jeju Island and flights to South Korea have reportedly ballooned, and the country is capitalising by promoting places featured in the show
South Korea has much to offer travellers, from mystical mountains to K-pop culture, but binge-watching Squid Game seems an odd reason to want to travel there
Watching Squid Game shouldn't make you want to visit South Korea.
The wildly successful show is many things: disturbing dystopian fantasy, socio-economic commentary, the most watched show on Netflix, with some 142 million households and counting having watched players 456, 067 and 218 battle it out. But an advertisement for South Korea as a tourist destination? Believe it or not, apparently so.
"In response to the worldwide sensa­tion of Squid Game, local governments aim to promote the cities [featured in the show] as appealing tourist attractions," reported English-language daily The Korea Herald on October 20. "Locations that appeared or were mentioned in the series are turning into new tourist sites, and childhood games are being developed as hands-on experiences to boost Korean tourism, which has suffered greatly from the pandemic-caused slump."
Among the destinations capitalising on appearing in the viral hit is Incheon, home to Seongapdo, the remote island to which the players are shipped under the cover of darkness and influence of drugs; Wolmi Theme Park, where player 101 has a run-in with a fellow gangster while out of the game; and Kyodong Elementary School, the setting of the series' opening sequence and reportedly South Korea's oldest primary school.
Unfortunately for fans – but probably fortunately for the handful of fishermen who frequent its shores – Seongapdo is private land and not accessible to the public. It is described by Condé Nast Traveller as being "anonymous enough not to appear under its own name on Google Maps". The Incheon Tourism Organisation is instead recommending neighbouring Deokjeokdo and Guleopdo, where sight­seers can "enjoy the splendid scenery and environment", presumably without the multiple casualties.
As for Jeju Island
– which Jung Ho-yeon's character, Kang Sae-byeok, says she has seen on television and wants to visit if she survives the game – its official tourism website invites visitors to imagine "What would Player 067 do on Jeju Island?". It adds, "Many people share Sae-byeok's aspiration to settle down on their own piece of paradise", before referencing places and activities she may have seen on TV: surfing off Jungmun Beach, growing mandarins in a citrus orchard, starting one's own art gallery.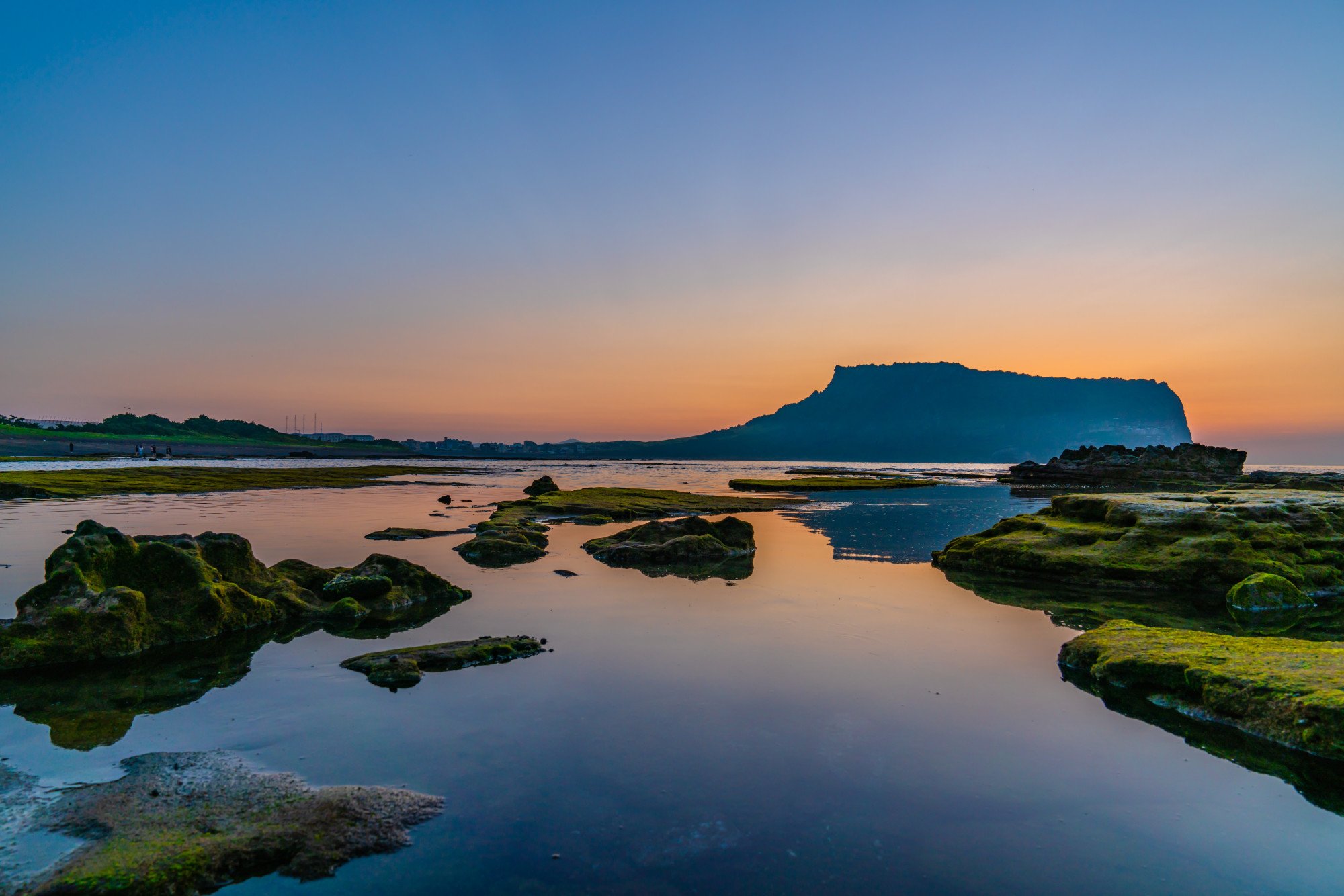 While it is difficult to gauge how many people do, in fact, share Sae-byeok's aspiration, it does seem as though international interest in Jeju has been piqued. Analysing Google Trends data from October 10 to 16, news site Korea Bizwire noted that searches had "skyrocketed" since Squid Game debuted, on September 17. On October 6, Newsweek magazine published an article about the popular domestic destination with the headline: "Where is Jeju Island? 'Squid Game' Player No. 067's dream explained."
It is not just Jeju either, with United States-headquartered online travel agency Kayak reporting "a surge in the number of British people searching for flights to South Korea since Squid Game premiered on Netflix", according to British business newspaper City A.M. "Kayak's research showed that searches have gone up 50 per cent since the South Korean dystopian drama premiered."
Which is all very well. But, why? Film tourism is a noteworthy niche of the industry, drawing crowds to locations used in movies and generating revenue for local economies, with New Zealand, as seen in The Lord of the Rings franchise, often mentioned as a prime example.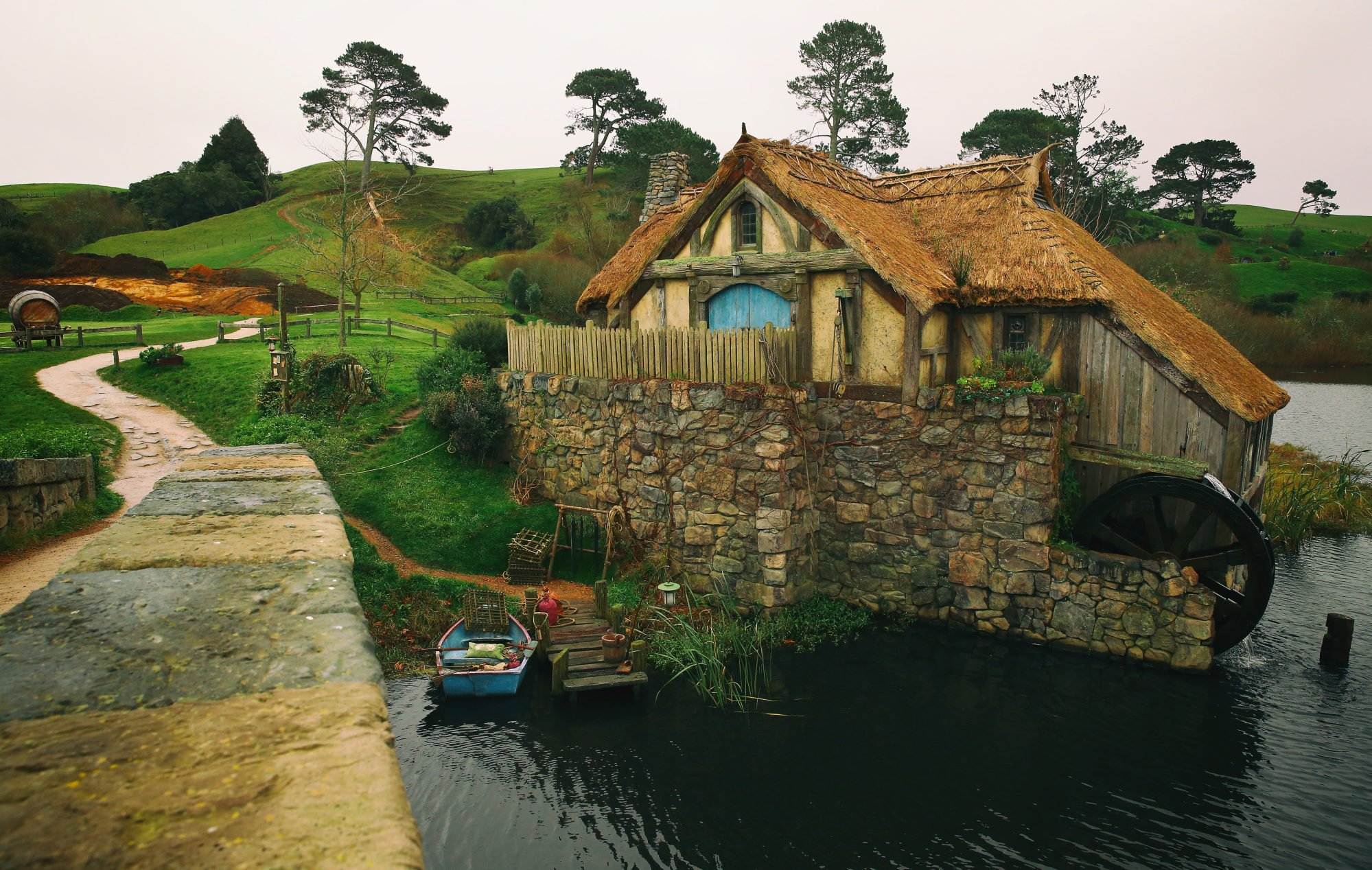 In 2006, Tourism New Zealand's Bruce Lahood told USA Today that the films were "the best unpaid advertise­ment that New Zealand has ever had". Almost two decades since the release of the first movie, "Nearly one in five visitors still cite The Lord of the Rings trilogy as a reason they chose to visit", Rebecca Ingram, a general manager at Tourism New Zealand, told Cathay Pacific's Discovery magazine in 2019.
However, New Zealand's landscapes are stunning, even if Middle-earth is entirely fictional. Equally fanciful but far less beautiful, Squid Game's South Korea – especially its "real world" scenes – is a ruthless and unrelenting world; one that bears some resemblance to reality, at least in terms of its cash-strapped characters.
As Reuters reported: "While foreigners may associate South Korea with the boy band BTS and sleek Samsung smartphones, the drama points to a dark flipside of rising personal borrowing, the highest suicide rate among advanced nations, and the rarity of getting free of debt."
Of course, these are not reasons to discount a visit – nowhere is without its issues. Nor is South Korea without its charms. It has much to offer travellers, from mystical mountains and rich traditions to vibrant, modern cities and
K-pop culture
. It's just that, having binge-watched
Squid Game
seems to be a strange reason to want to visit.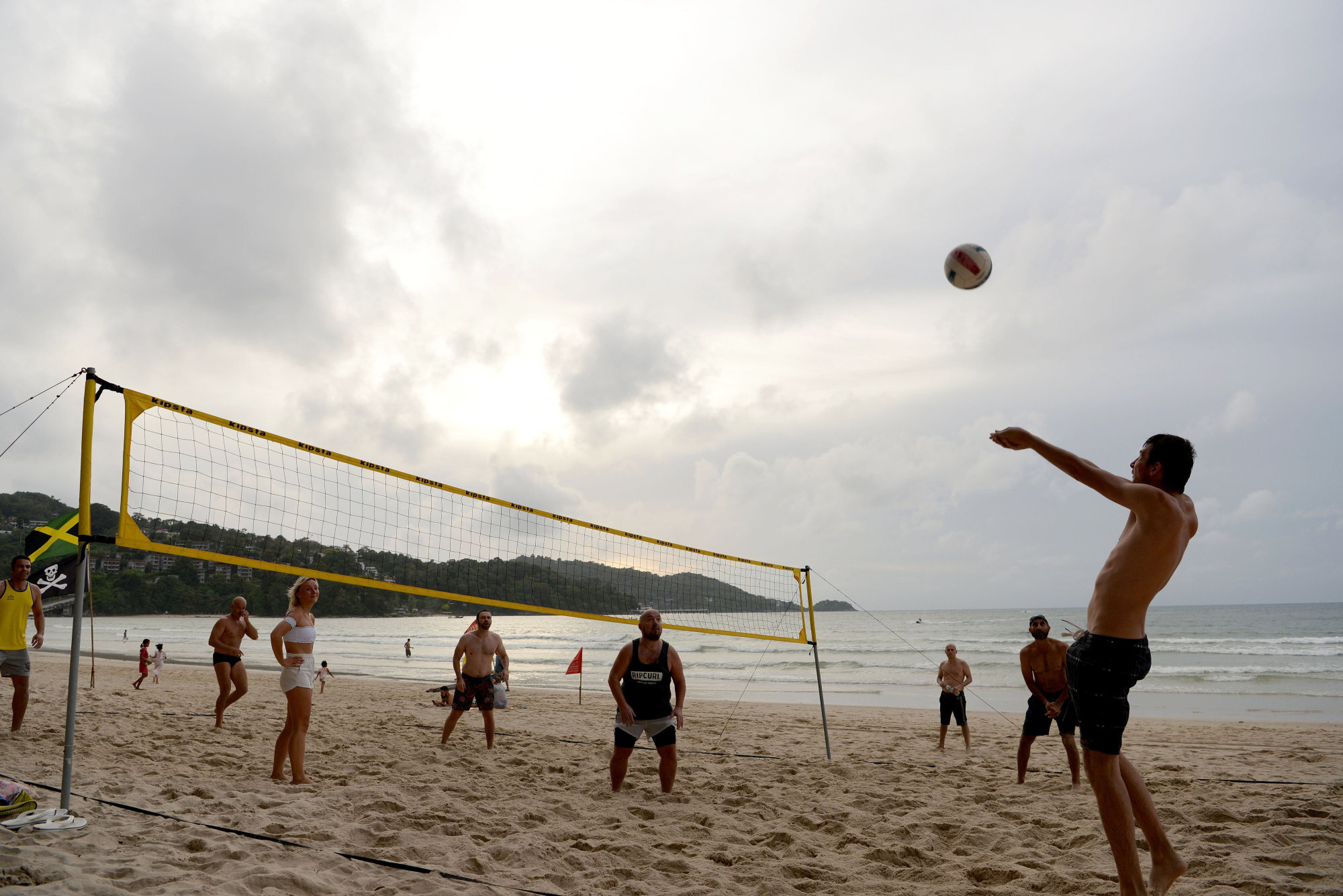 Thailand introduces three entry schemes for international tourists
Thailand is preparing to reopen and will introduce "three entry schemes" for international tourists, according to a Bangkok Post report on October 22.
The first scheme, called Test & Go, allows inoculated arrivals from low-risk countries and territories to enter with "minimal requirements" from November 1. Forty-six places are already on the low-risk list, including Australia, Britain, China, Germany, Japan, Singapore, South Korea, the United States and Hong Kong.
Test & Goers must have completed their course of World Health Organization-approved jabs at least 14 days before arrival in Thailand and have the paperwork to prove it. They will also need to provide a negative RT-PCR result obtained no more than 72 hours before arrival and Covid-19 insurance to the tune of US$50,000.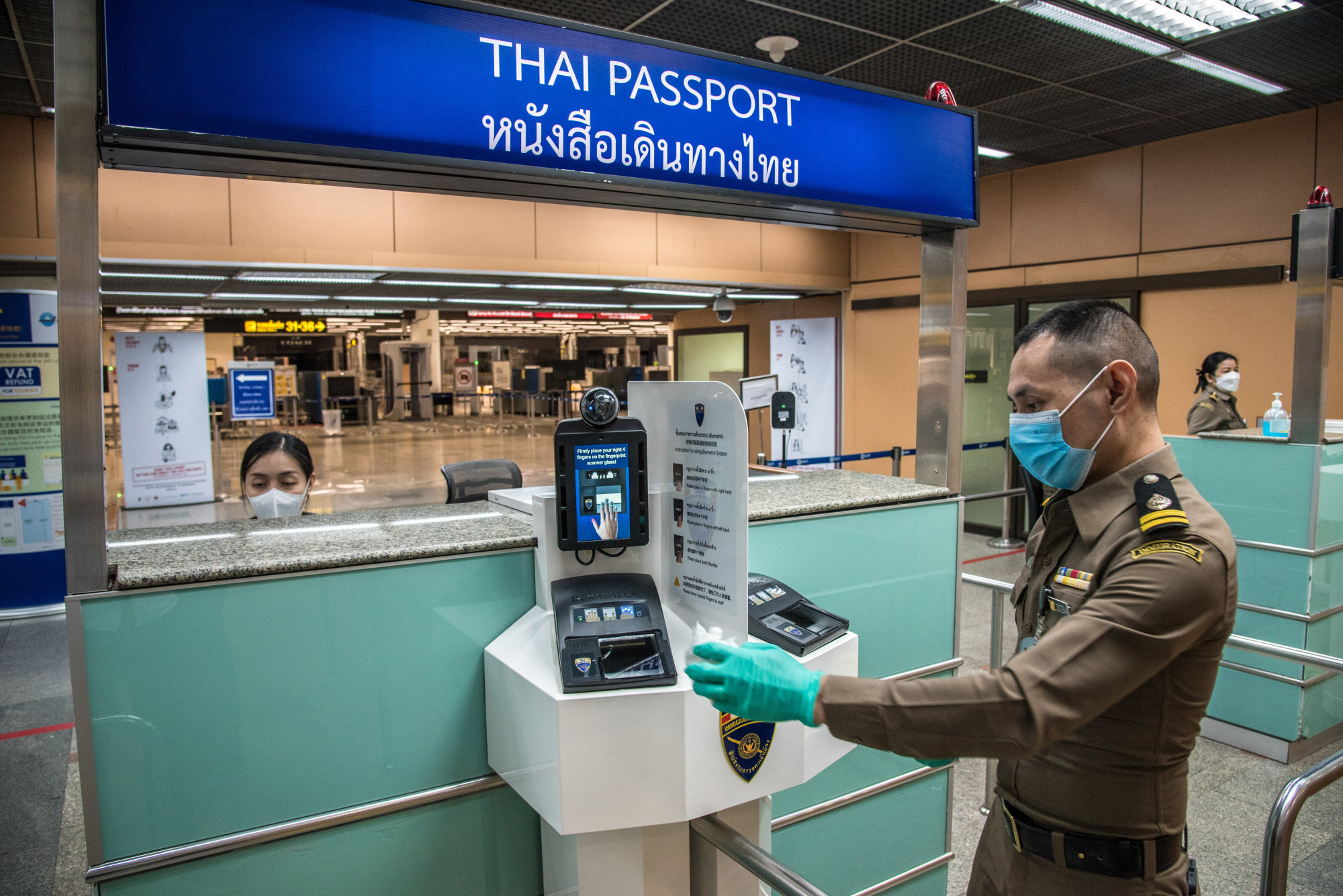 Another test is required upon landing, which "would have been booked along with the first night in an SHA Plus hotel", according to the Bangkok Post. That hotel must be no more than two hours by car from the arrival airport and once there, travellers will await the result of their test. "After getting negative results, they can continue their journey to anywhere in the country without restriction and do not have to undergo a second test."
The second scheme, Living in the Blue Zone, allows vaccinated visitors from other origins to "travel within 17 Blue Zone provinces during [their] first seven days and [they] must take the second test on day six or seven with an antigen test kit, which is less expensive than RT-PCR". No quarantine on arrival is needed to enter a Blue Zone, which include Bangkok, Krabi, Phuket, Chiang Mai, Buriram and Surat Thani.
The final scheme, for tourists who have not received their jabs, is called Happy Quarantine (a contradiction in terms, if ever we've seen one) and requires a 10-day stay in one of the nation's "alternative quarantine facilities".
Detention in an alternative quarantine facility? That sounds like the basis of a great dystopian fantasy TV series to Destinations Known.