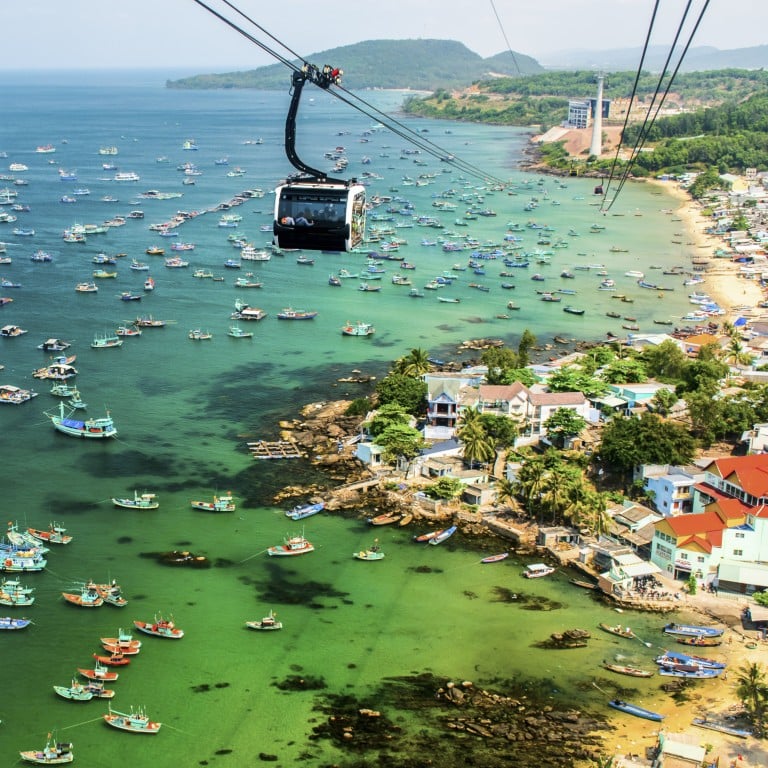 Opinion
Destinations known
by Mark Footer
Destinations known
by Mark Footer
New cable cars in Vietnam are springing up across the country. But not everyone is on board
The success of Vietnam's existing cable cars is driving the building of new ones, with every resort development worth its salt having such transport worked into its plans
Operators stand accused, however, of inflicting a negative impact on the environment and providing little benefit for local communities
What is it with Vietnam and cable cars? They are springing up like welts across the country.
If Joni Mitchell had been a modern Vietnamese singer, she might have sung, "They paved paradise and put up a parking lot, to serve the new cable car". (Neatly enough, if you hail a Vinataxi, it could well be a Big Yellow one.)
The latest cables opened to take tour­ists from A to B – or in this case from Vietnam to France – are extensions of a system in Da Nang's Truong Son mountain range.
"Visitors […] now can easily reach Vang (Golden) Bridge to enjoy spectacular surrounding landscapes thanks to a newly inaugurated cable car system," reports the Vietnam+ website. "The cable car route, named 'Hoi An – Marseille', and another named 'Bordeaux – Louvre', to the mountain peak, were the new facilities unveiled at Sun World Ba Na Hills on March 18, when this site reopened to visitors after a hiatus caused by the Covid-19 pandemic."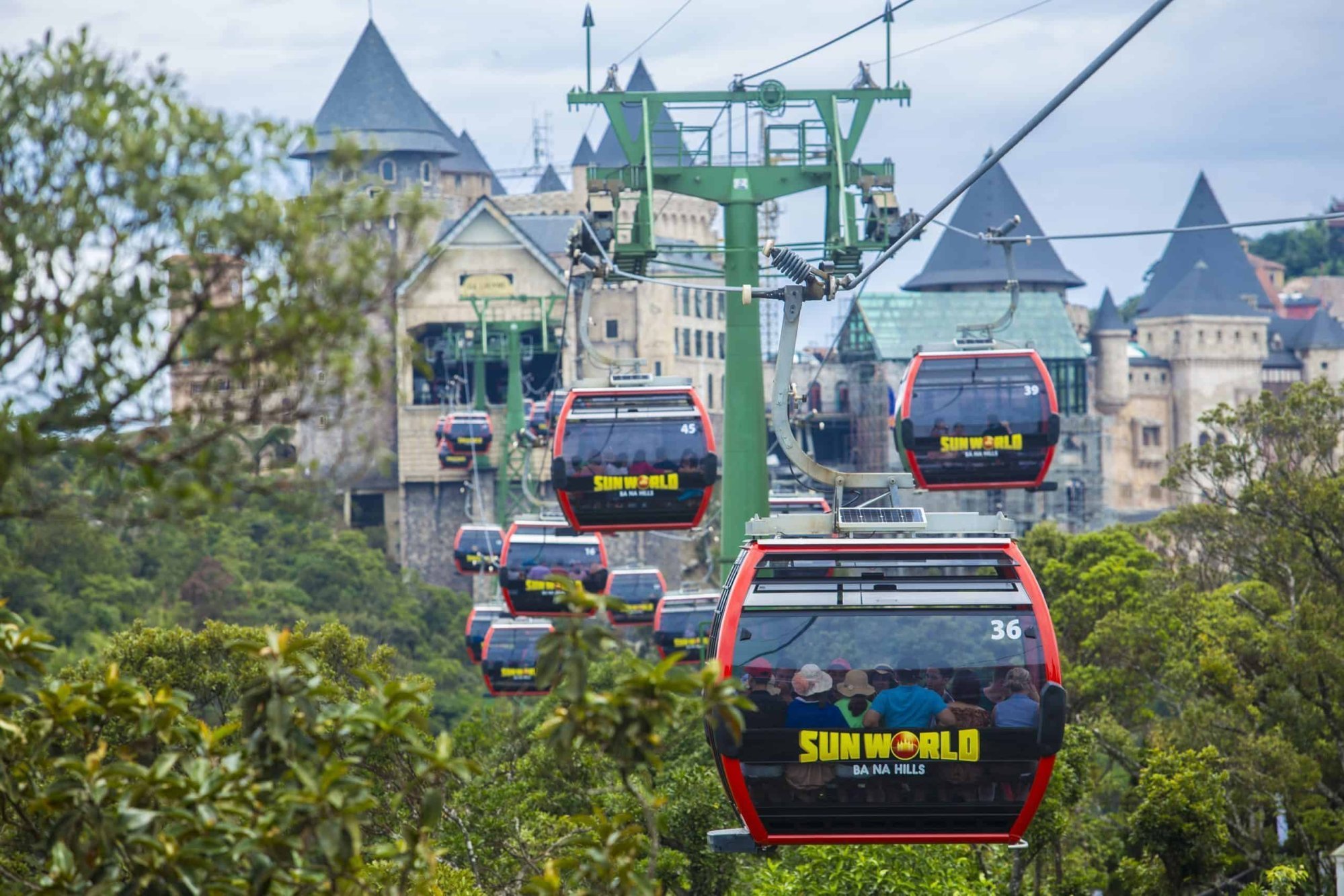 The only post-Covid review of Sun World Ba Na Hills to be found on TripAdvisor (at the time of writing), apparently by a visitor from Britain, is fairly scathing of the "fake" attraction, but does concede that, "If I am absolutely honest, the cable car journey to and from the 'French' village was very very good."
The new cables join many others in Vietnam, the principals being the one that hauls passengers up Fansipan, the highest mountain in the Vietnam-Laos-Cambodia area; the one that connects Cat Hai island to Cat Ba island, passing over the karst formations of Ha Long Bay; the one that runs up Ta Cu Mountain, to the east of Ho Chi Minh City; the one that floats over tree-covered hills in Da Lat; the one that ascends Ba Den Mountain, near the Cambodian border; and the one that brings further amusement to a mountaintop amusement park overlooking the sea in Vung Tau.
Phu Quoc's cable car connects the main island to a station and shopping hub on Hon Thom, to the south. Destinations Known took that ride soon after it opened, in 2018, and, although the journey was glorious, the destination was little more than a pair of corrugated-iron-roofed function areas and a small rubbish-strewn beach. There was plenty of construction, though, and now the terminus has been modelled after ancient Rome, apparently.
The rush to build these contraptions followed the success of the Vinpearl Cable Car, Vietnam's first, which connects Hon Tre Island, and its amuse­ment park, with Nha Trang, in the south­east of the country. Opened in 2007, the cable runs over seven pylons that were designed to look like the Eiffel Tower and light up in neon at night.
In 2009, the Sun Group launched the Suoi Mo-Ba Na and Debay-Morin cable-car systems in Ba Na Hills. The blueprint was set, and now every resort development worth its salt has a cable car - with or without faux-European trimmings - worked into the plans. Future projects include one that will connect two pagodas in Hanoi and Hoa Binh province. And large resorts planned for Binh Dinh province (MerryLand) and Binh Thuan province (NovaWorld) will doubtless be accessorised according to the trend.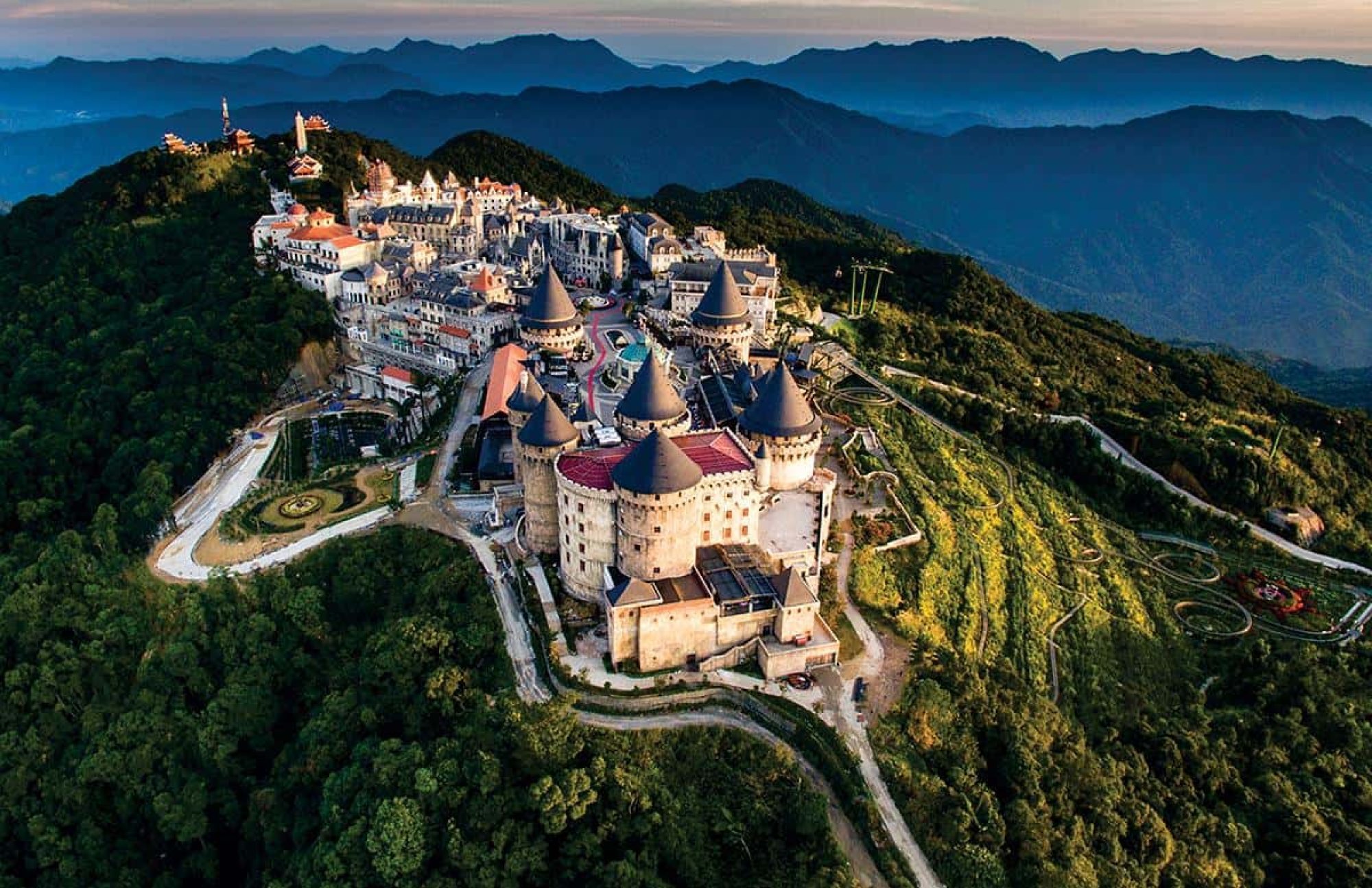 There is, of course, a price beyond the monetary to be paid for all this building, as explained in a recent article on the Southeast Asia Globe website headlined "Vietnam's cable car craze is driving environmental decline".
"The rapid development showcases how giant conglomerates are carving out space on Vietnam's coasts and mountains for resorts and tourism complexes that some argue negatively impact the environment and have little benefit for local communities. Cable cars are often key features of these projects and enable thousands of people daily to visit some of the country's most environmentally tenuous locales. Land is often cleared for construction and the high-volume of tourists shuttled to now easily accessible destinations leads to waste build-up, putting pressure on the ecosystem," writes the article's author, Govi Snell.
Furthermore, as these big operations are operated by big players, little of the financial windfall ends up in the pockets of the locals.
Perhaps the last word should go to the understated Ken Atkinson, vice-chairman of Vietnam's Tourism Advisory Board, who the Southeast Asia Globe quotes as saying that, when it comes to cable cars, "Nobody wants to be left behind" but, "There can be a tendency to overdo things."
'Why do people from …' question goes viral in China
What is it with northern China and scarves or hats?
Recently doing the social-media rounds was a map by market research company Daxue Consulting that was purportedly drawn using the autofill function on the Baidu search engine to discover the most popular completed question beginning: "Why do people from …" for each of China's provinces and a handful of big cities.
The most popular search concerning those from Hong Kong is "Why do people from Hong Kong live long". For Macau it is "… have high cold tolerance". And Guangdong, "… love wearing flip-flops". However, for folks from Gansu, Qinghai and Shaanxi, Baidu users are apparently most keen to know why they "wear scarves". For Ningxians (if anyone calls people from Ningxia that) it is hats.
We'd say the answers are pretty obvious, given the weather up there.
Russian influencer poses nude on sacred Bali tree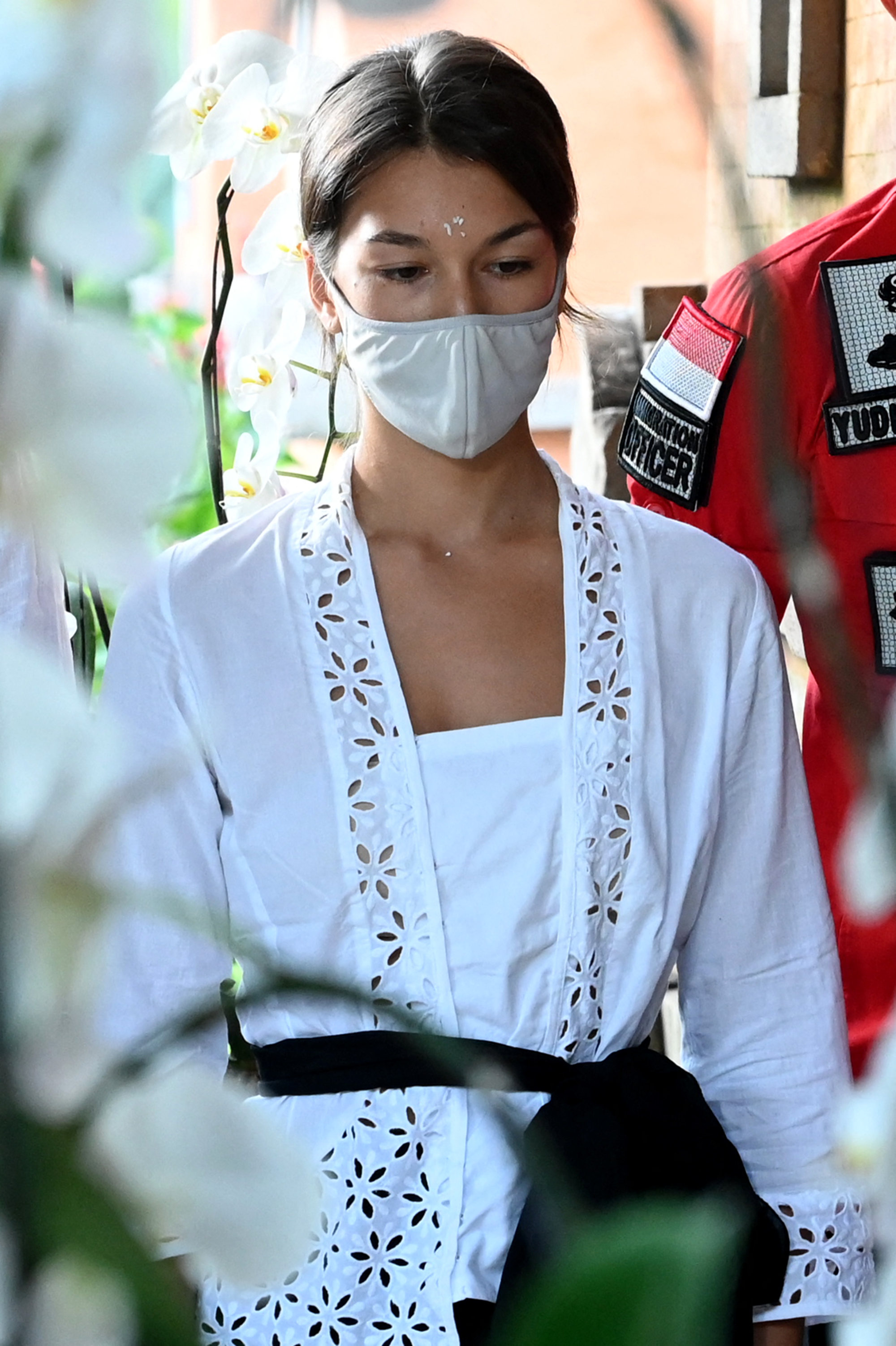 What is it with Bali and nudity?
Coming hot on the heels of reports about Canadian Jeffrey Craigen dancing naked on Mount Batur and putting a video of his exploits online comes news that Russian influencer Alina Fazleeva similarly took her clothes off to pose for a social-media post, this time with the roots of a sacred banyan tree as a prop.
Fazleeva is pleading ignorance of local sensitivities and has committed to paying for a cleansing ritual at the tree and the temple it stands in, so may get off lightly. But people, just keep your bits covered while in Bali! Show some respect.