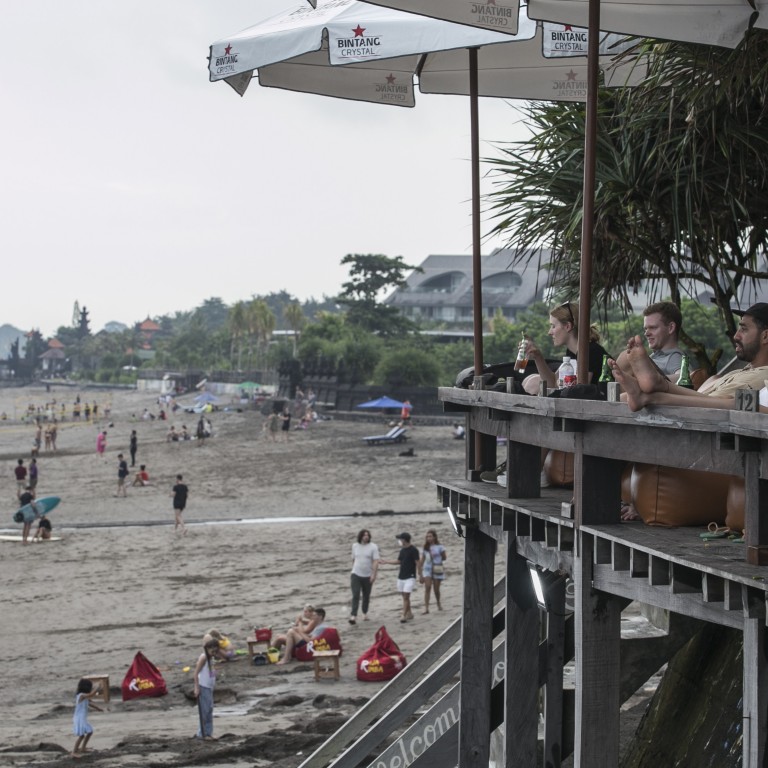 Overrun by hotels, resorts, bars, Bali's new travel hotspots fall one by one to uncontrolled development on west coast
First Canggu, then Pererenan, now Seseh: once peaceful paradises on Bali's west coast are no more, inundated by buildings that frequently flout regulations
While some locals benefit from leasing land to developers, others have resigned themselves to the inevitability of more unspoilt areas being, well, spoilt
The year is 2010. Canggu, a collection of eight beachside villages on Bali's southwest coast, is gaining popularity among surfers and millennial tourists.
There are a few cafes and surfboard shops on Batu Belig, the main road, but otherwise it looks like any other neighbourhood in Bali. Hindu temples and shrines draped in prayer flags are omnipresent. Rice fields stretch to the horizon, where the outlines of distant volcanoes hover like ancient ghosts.
Down on the beach, there are two or three warungs, cheap restaurants made almost entirely of driftwood, where surfers fill up on fried rice and sip Bintang beers when not braving the waves.
Fast-forward 10 years. Canggu is now the epicentre of tourism in Bali and practically unrecognisable from its former self. The rice fields edging Batu Bolong are long gone, replaced by a conga-line of smoothie bars, nightclubs, waxing salons, boutiques and multistorey hotels.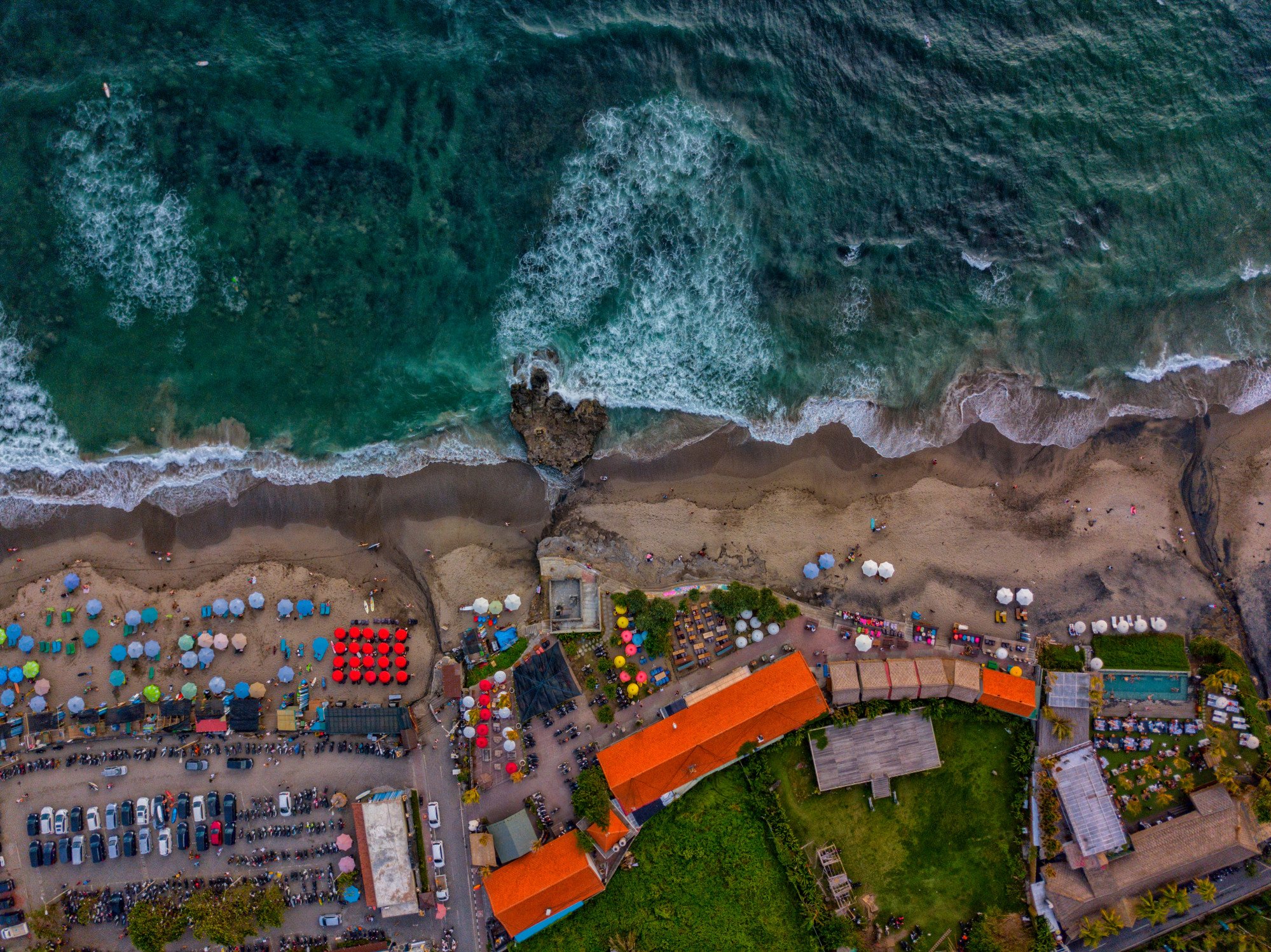 Heavily tattooed tourists on motorbikes with loud exhausts tear down the strip, honking their horns at scantily clad women navigating their way along broken, rubbish-strewn footpaths. The once pristine coastline is lined with businesses, including a colossal beach club called Finns, which received 750,000 visitors in 2019 and was on track to host more than a million in 2020, before the pandemic hit.
"In the past few years there's been crazy development that's not necessarily respectful of environmental law," says Lucienne Anhar, managing director of Hotel Tugu Bali, whose father built the property in compliance with a 100-metre coastal setback law only to see a row of illegal bars block its access to the beach. "Anyone can build anything. It's almost like that," she says.
"It's fair to say that many of the expats who moved to Canggu for a certain lifestyle now say they can't stand it: the motorbikes, nightclubs and whatnot," says Matthew Georgeson, an Australian property agent living in Bali.
And so the development spreads. Its latest victim is Pererenan, 5km (3 miles) up the coast. The bolt-hole of choice for cashed-up expats in Bali during the pandemic, this once tranquil fishing village now has more than 100 restaurants and bars.
Cement trucks lumber along the main road day and night, delivering their cargo to construction sites, including one with two massive cranes stretching a hotel skywards despite a law prohibiting the building of anything taller than a coconut tree.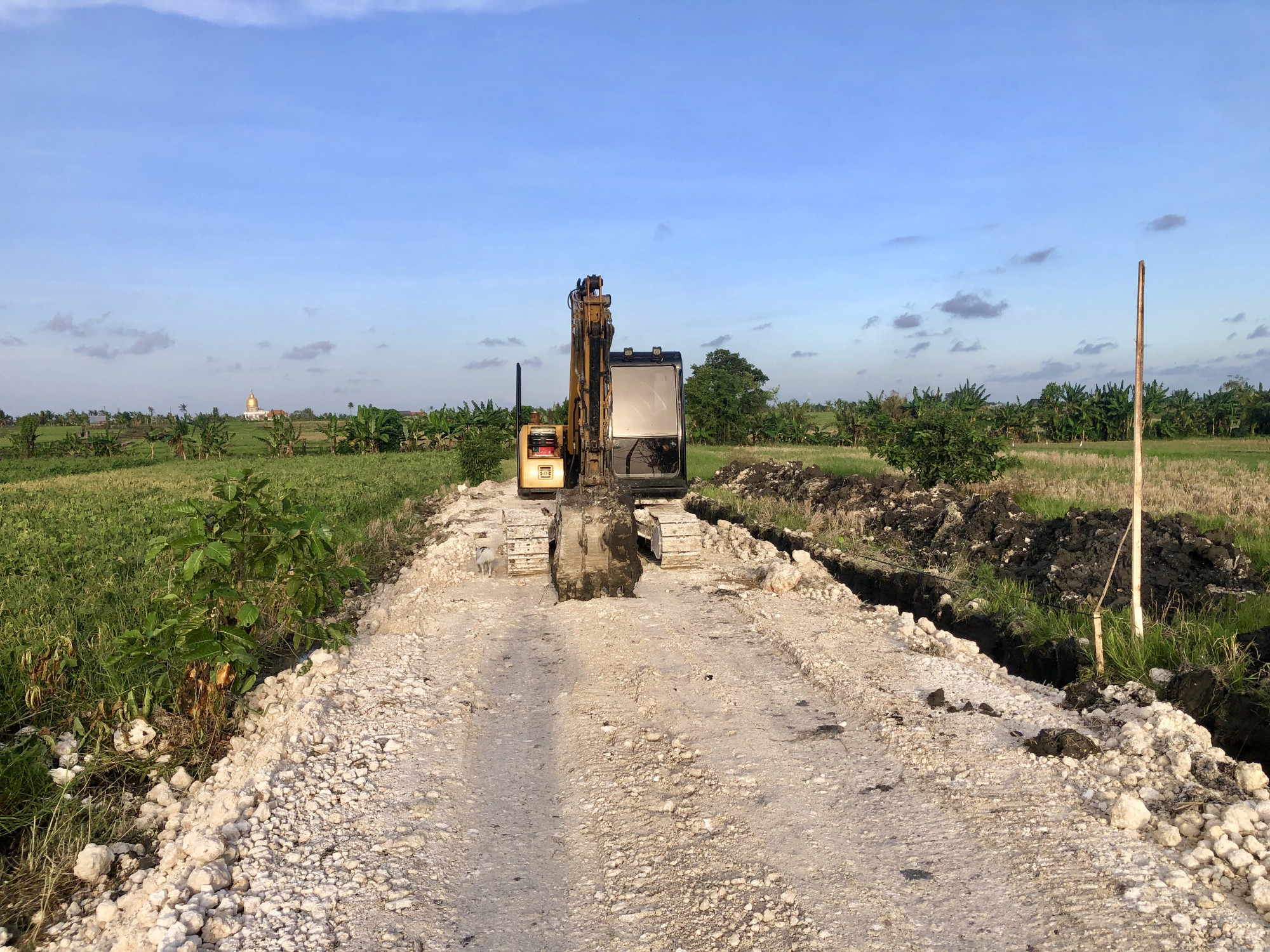 The pandemic didn't stop development on Bali's west coast; it just slowed things down. And now that Bali's airport has reopened and mandatory quarantine has been lifted, the pace has shifted back into overdrive. In April, Bali welcomed 2,200 international tourists per day – a 148 per cent increase from the previous month.
"The amount of visitors we have now is nothing compared to 2019, when 6 million international tourists came to our island," says Ahmad Syahfitrah, director of operations at the Potato Head Beach Club, in Seminyak, about 10km south of Canggu. "But when international travel fully recovers in a few years, we're pretty sure we're going to see double that number."
Years before the first surfers arrived in Canggu, Markus Cristoph, an invest­ment banker from Germany who was based in Bali, was exploring the area when he took a wrong turn down a dirt track and ended up in Seseh, a fishing village only 500 metres north of Pererenan.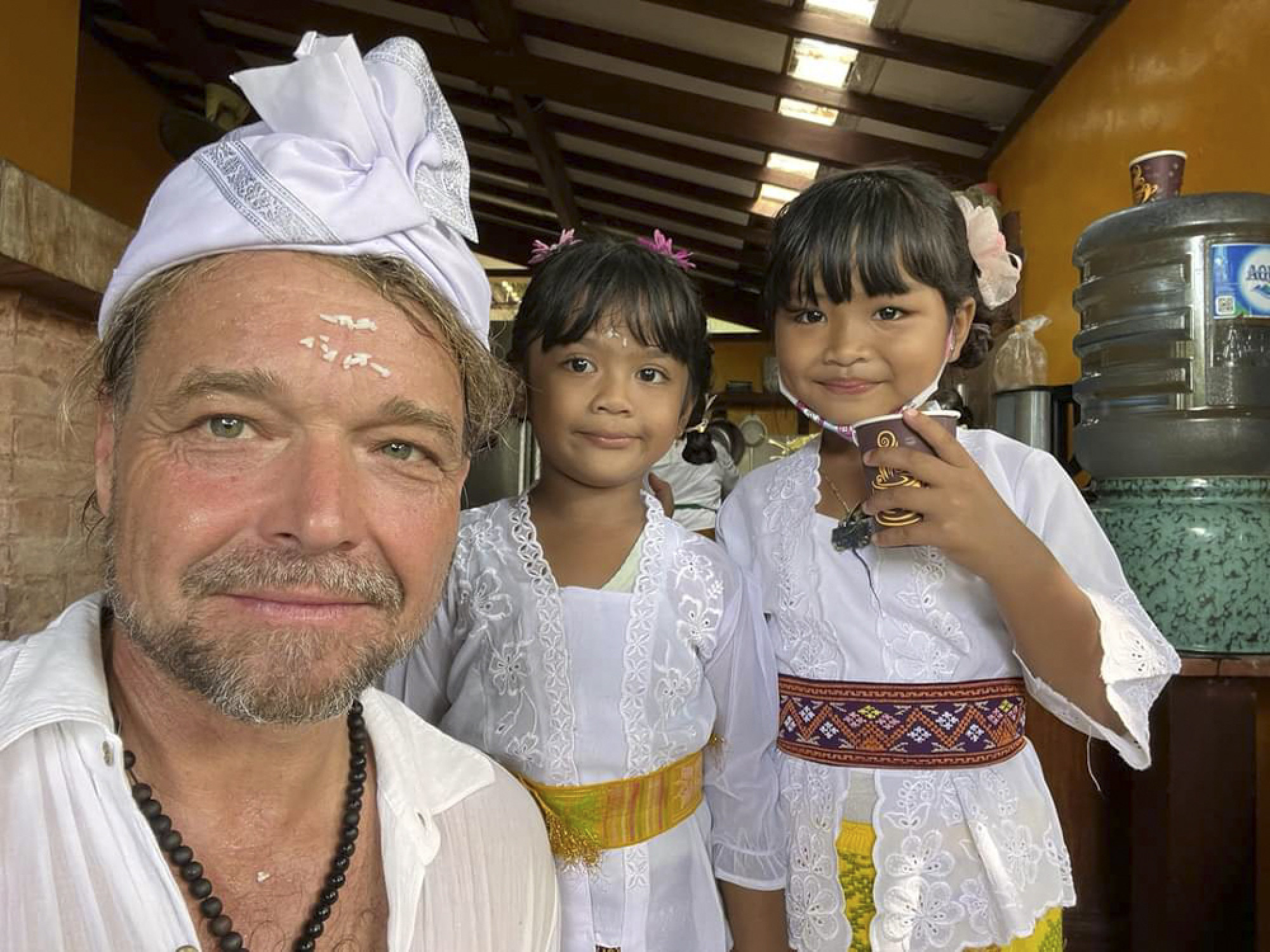 With a deep river dividing the two villages, getting to Seseh a second time required hooking back to a busy arterial road and riding down the same track Cristoph had stumbled upon. That journey took up to 30 minutes. The beach was riddled with hillocks and there were next to no surfable waves, so Seseh remained untouched by the tourism juggernaut.
"When I came here the first time I had that special kind of feeling," Christoph recalls. "Back then I had a bar in Kuta [just south of Seminyak] but wanted to get away from that crowd and was looking for a place to build a villa. So I leased some land in Seseh and started a small yoga retreat called Udara."
By 2015, Udara – which means "active" in Sanskrit – had grown to the point where Christoph could no longer host guests comfortably in his home, so he built a two-storey yoga retreat with a restaurant and pool. Instead of relying solely on concrete and steel, he used natural materials and indigenous design to construct a village-within-a-village ensconced in tropical vegetation that added to the aesthetic of the environment.
"Udara is not money-driven because I am financially independent," says Christoph. "It's an extension of my living room. It fits into the village."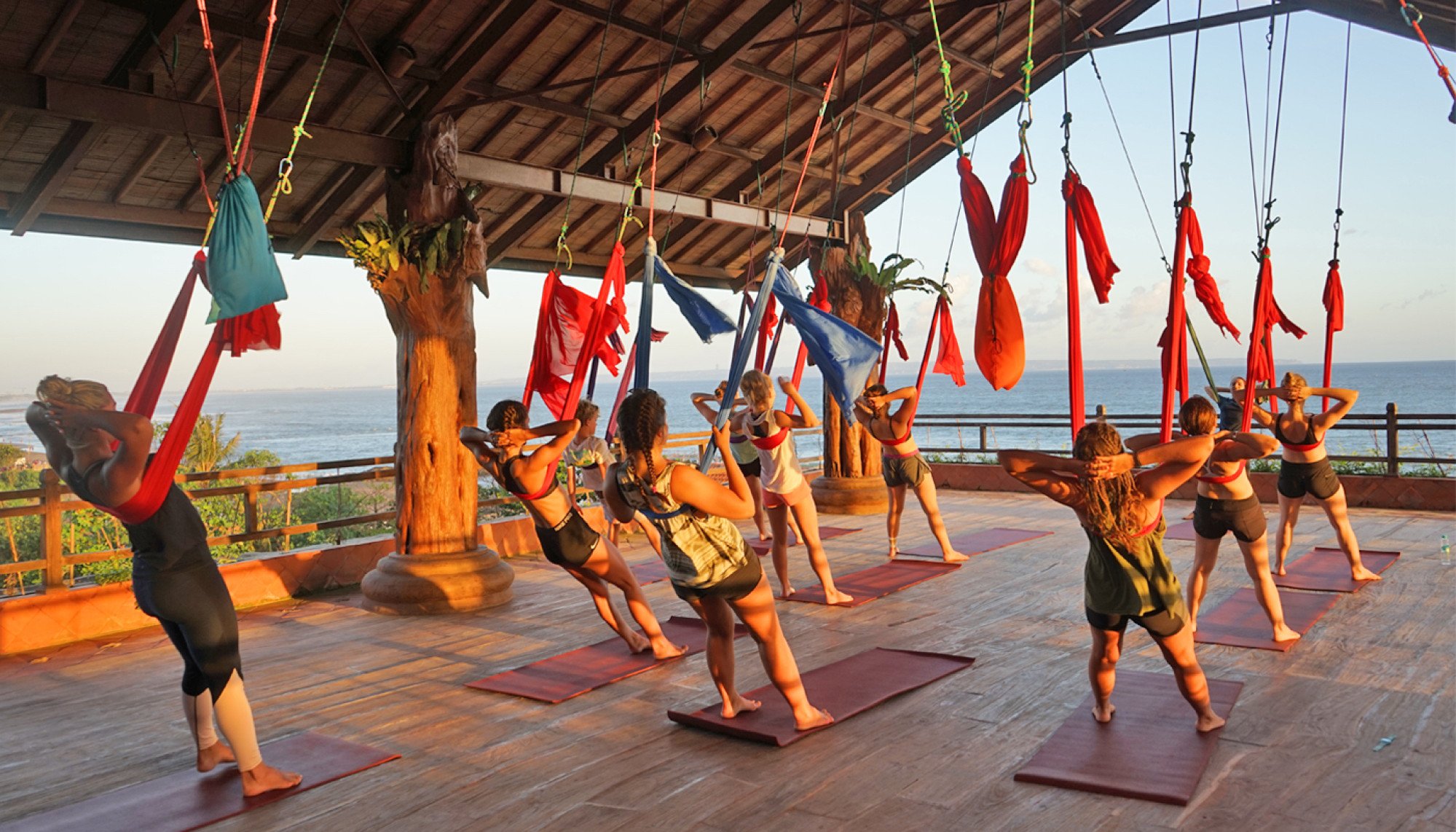 Since the new Udara began trading in 2017, a dozen or more tourist restaurants have opened in Seseh. The most popular is Seseh General Store, a cafe with out­door seating shaded by frangipani trees and bookended by Hindu shrines. The owner initially agreed to an inter­view but then changed tack, saying: "I'm not pro-Seseh to be out there in the world. I would rather keep it mellow as long as we can."
Seseh is still mellow but changing fast. Its rice fields are being rapidly encroached upon by developers despite being situated within a green zone reserved for agriculture. Construction sites have been popping up like mush­rooms since the airport reopened.
The Seseh General Store owner has opened two new businesses: Seseh Pizza and Seseh Studio, a co-working space for digital nomads.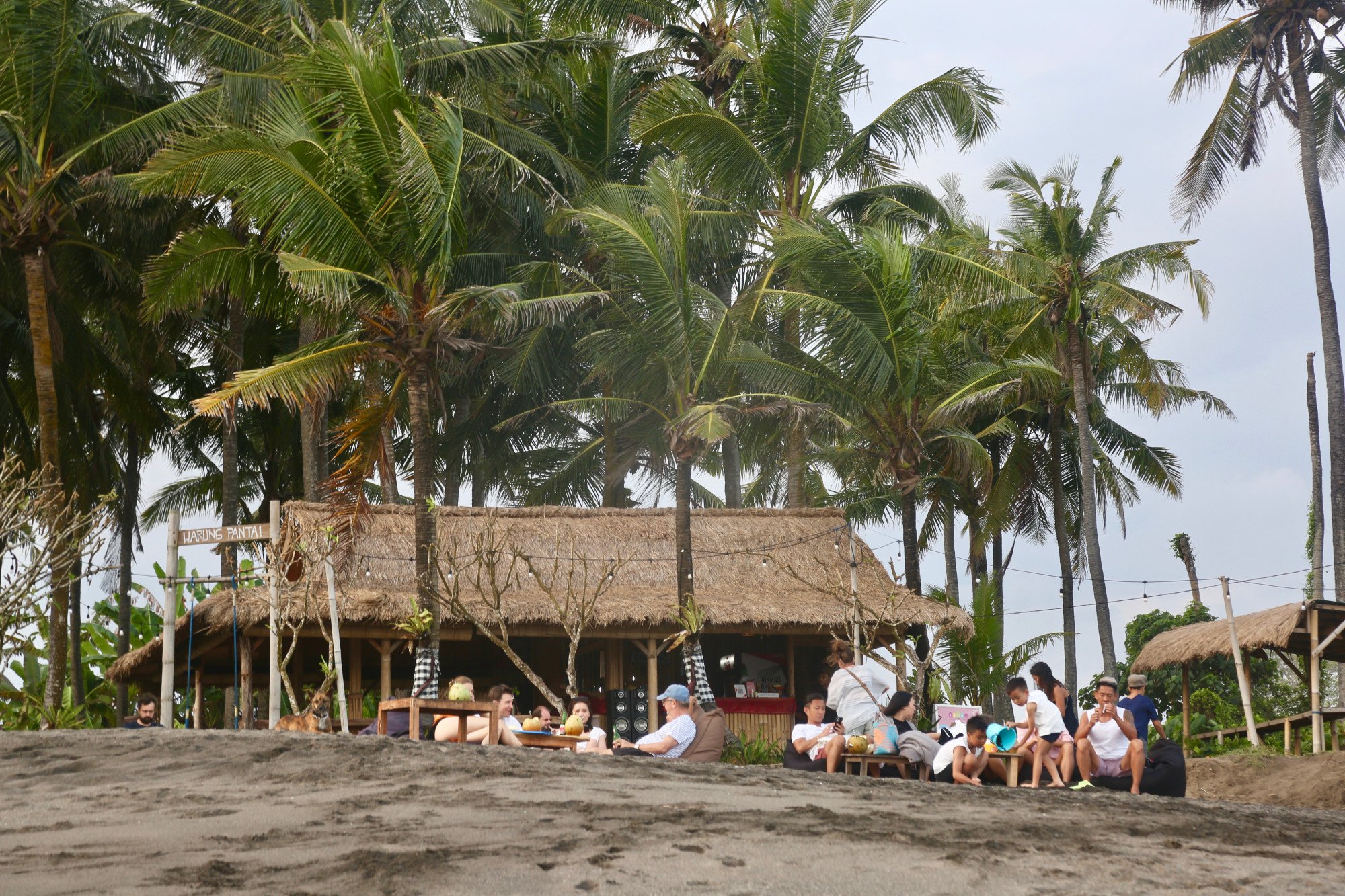 "For two years during the pandemic nearly nothing was built but now it's going crazy and there's no way anyone can stop it," Christoph says. "My heart bleeds but I am not one of these expat complainers who say, 'Stop building in the rice fields after my villa is finished.' And you can't blame the locals.
"With rice farming, you can earn about US$200 to US$300 a year from 100 square metres of land, not considering the hard work and seeds. But now they can lease to developers for five or 10 times that much without doing any work."
Head of tourism for the village level authority in Seseh, Made Widnyana is "unhappy" with the new villas and businesses taking shape in the fields.
"The green belt is very important for humans, for oxygen, for everything. But we cannot protect it," he laments. "The decision to allow construction is made by a higher level of government."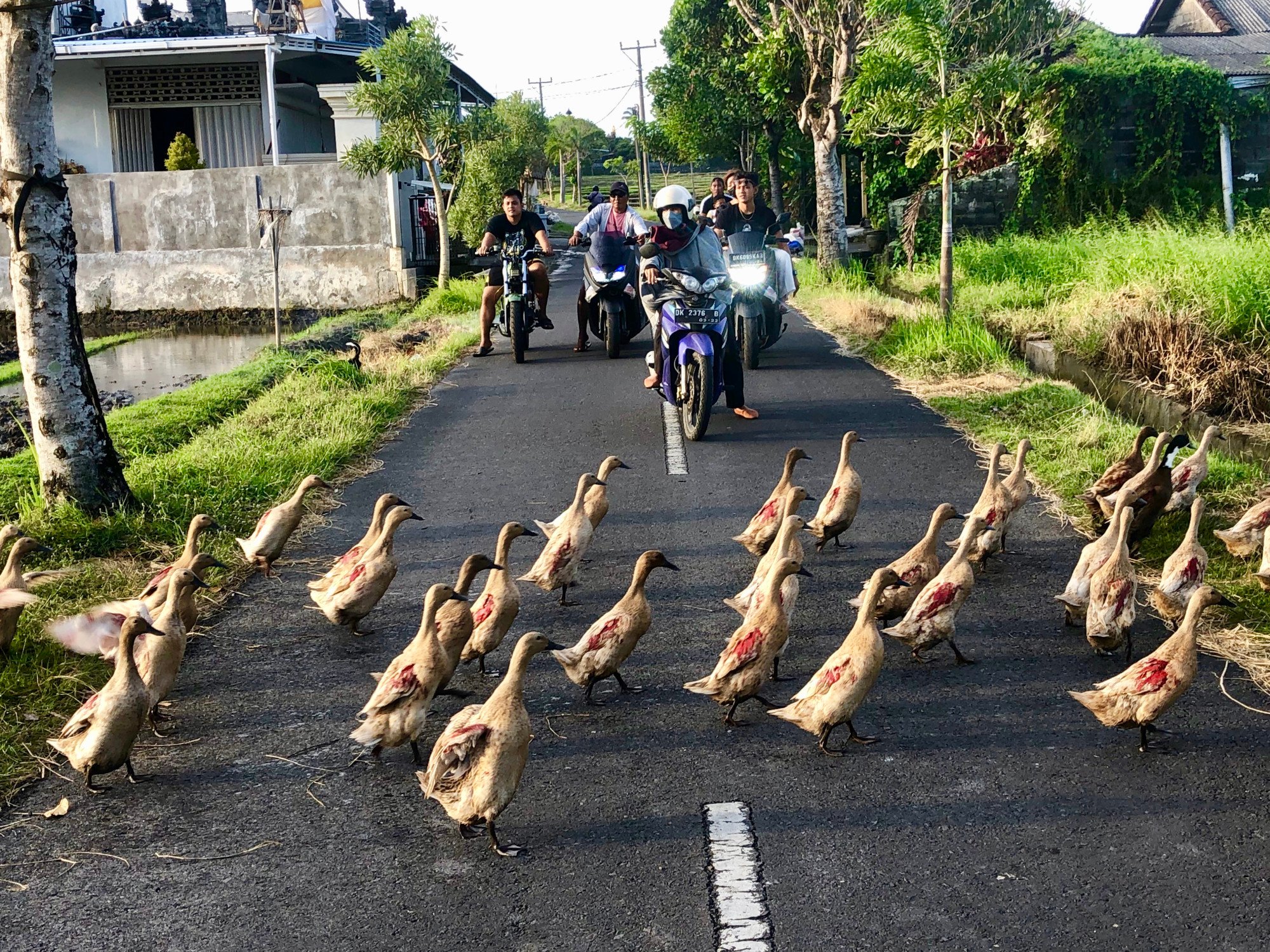 Widnyana, who owns half an acre (0.2 hectares) of rice fields in Seseh, is determined to keep farming the land. But he has teamed up with a French expat to open a restaurant built from wood in the traditional joglo style of Indonesian farmhouses on a corner of his land. It's named Bureka and replaces a warung of the same name his mother opened on the same spot in 1962 and worked at every day until the pandemic.
Widnyana also wants to start a trekking route in the rice fields but acknowledges new developments make it difficult.
"In five years, this place will be very different," he says.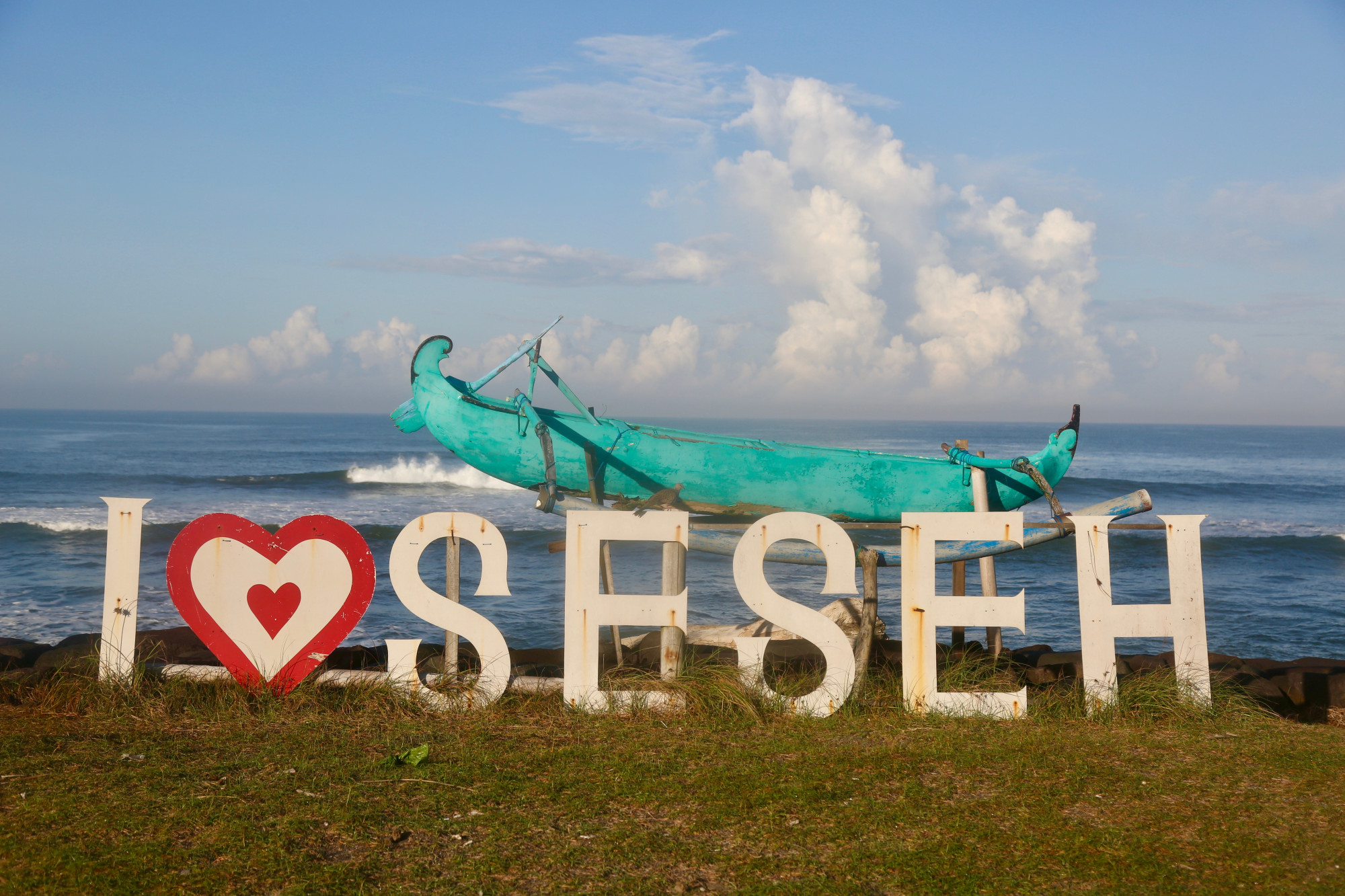 It may not take that long if rumours of a bridge being built over the river between Pererenan and Seseh prove true.
"One of the village heads asked me if they should build it or not, and I said no because it will totally change the area. But I think it's inevitable," Christoph says.
The story of development on Bali's west coast has parallels with The Beach, a 1996 novel about a backpacker who stumbles upon a pristine island paradise in Thailand. There, he joins a small community of Westerners living in isolated bliss until they destroy it through infighting, jealousy and greed.
Author Alex Garland's premise, that it is in our nature to destroy the very sanctuary we seek, appears set to repeat itself in Seseh – an endless loop in which nothing is learned from the mistakes of the past and that results in paradise being paved.