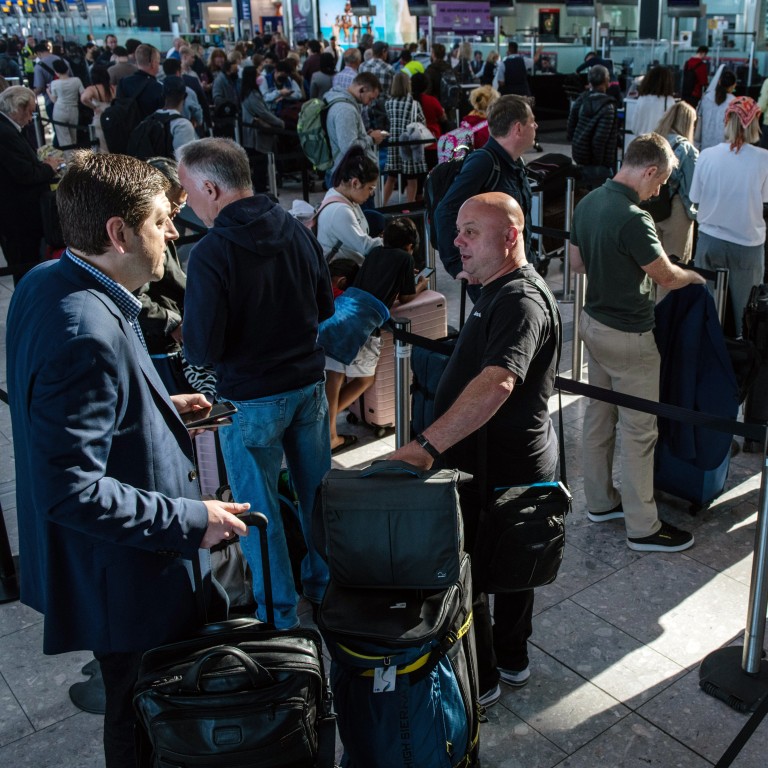 Opinion
Destinations known
by Mark Footer
Destinations known
by Mark Footer
Airport chaos as surge in flight bookings catches travel trade on the hop, with long queues and cancellations
They can't say they weren't warned, but travel trade operators across the developed world have been caught out by the pent-up demand for holiday flights
Travellers face flight cancellations, often at the last minute, and huge queues at airports. Strikes by airport staff add to the misery, and no end is in sight
As tumbleweed continues to blow through the halls at Hong Kong International Airport, others elsewhere in the world – particularly Europe – are becoming hotbeds of seething rage as the airline industry creaks back to life after the Covid-19 shutdowns.
"A travel boom is looming. But is the industry ready?" asked the headline of a July 2021 report by management consultants McKinsey & Company. "If the industry doesn't work to increase capacity now, the ecosystem may buckle under the pressure, forcing travellers to endure long wait times and inflated prices," the report warned.
Well, guess what? The industry didn't work to increase capacity, and travellers are being forced to endure long wait times – and losses incurred by a multitude of cancelled flights.
Recent headlines tell the story.
"Fed-up holidaymakers have reported 'horrendous' queues and 'absolute chaos' at airports [in the UK] this morning" – MailOnline, June 8.
"Hour-long queues, missed flights and compensation claims – Amsterdam's Schiphol airport [Europe's third busiest] has made one negative headline after another this year" – the DutchReview website, May 30.
"'Hellish queue' stretches a mile out of Dublin airport after thousands miss weekend flights" – Euronews, May 31.
"Queue chaos at Stockholm airport as people rush to travel" – Xinhua, June 11.
"Iberia has reported that an estimated 15,000 passengers have missed their flight connections at Madrid's Barajas airport since March as a result of huge queues at passport control" – The Local (Spain), June 7.
"Germany's largest airline [Lufthansa] cancels hundreds of summer flights" – The Local (Germany), June 9.
"Memorial Day travel chaos continues as US airlines cancel more than 300 flights and delay over 1,000 flights" – the AviationSource website, May 30.
Pent-up demand, computer glitches and a lack of crew and ground staff following pandemic lay-offs are all playing their part in stoking the chaos as the holidaying masses venture forth again following a two-year grounding thanks to Covid-19. And the stress is taking a toll not just on would-be holidaymakers. Complicating matters yet further, airport workers across Europe are resorting to industrial action to improve their lot.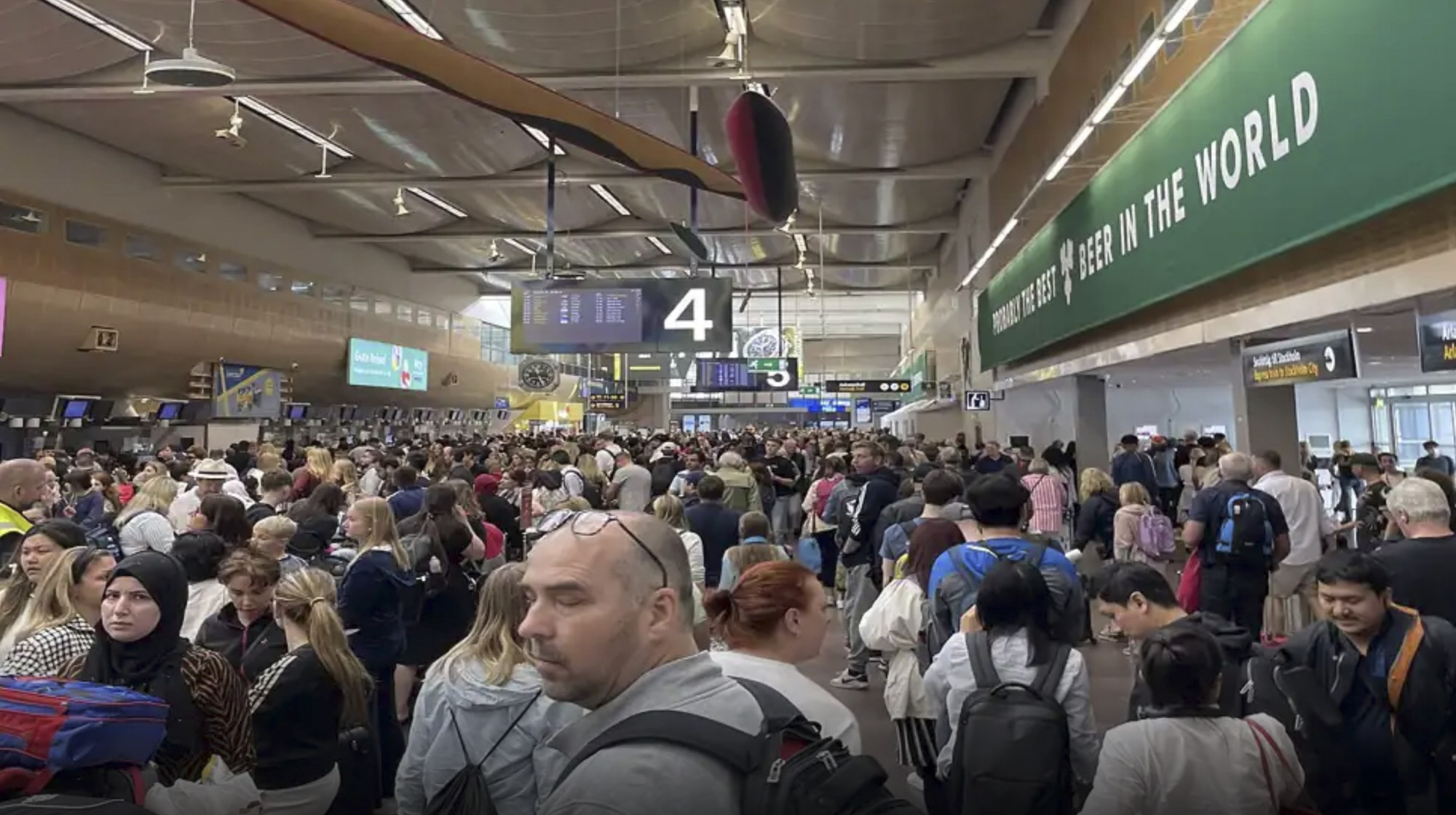 On June 9, a one-day strike by ground crew and firefighters at Paris' Charles de Gaulle Airport forced the cancellation of 25 per cent of flights through one of Europe's largest airports. A day earlier, airline staff and air traffic controllers walked off the job at airports across Italy.
Disgruntled workers in France and Italy could strike again, and there have been threats of industrial action by airport workers in the Netherlands, Belgium, Portugal and Poland, as well as at London's Heathrow.
Desperate times call for desperate measures, and the lack of staff at airports has led to some outside-the-box thinking. "TUI co-pilot loads bags into plane amid travel chaos at Manchester Airport" is the self-explanatory title of a YouTube video that records the extra effort that went into getting a flight full of British holidaymakers airborne and, according to the Bloomberg newswire, Qantas – which, like most airlines, laid off many staff during the pandemic – is asking office workers to fill in as baggage handlers and security assistants in July, to meet peak travel demand in Australia.
It takes time to hire, train and obtain security clearance for crew and other staff, so how long might this chaos swirl?
"I think it will take 12 to 18 months for the aviation sector to fully recover capacity," said John Holland-Kaye, CEO of Heathrow Airport, at a conference organised by the Financial Times.
Quite a while, then.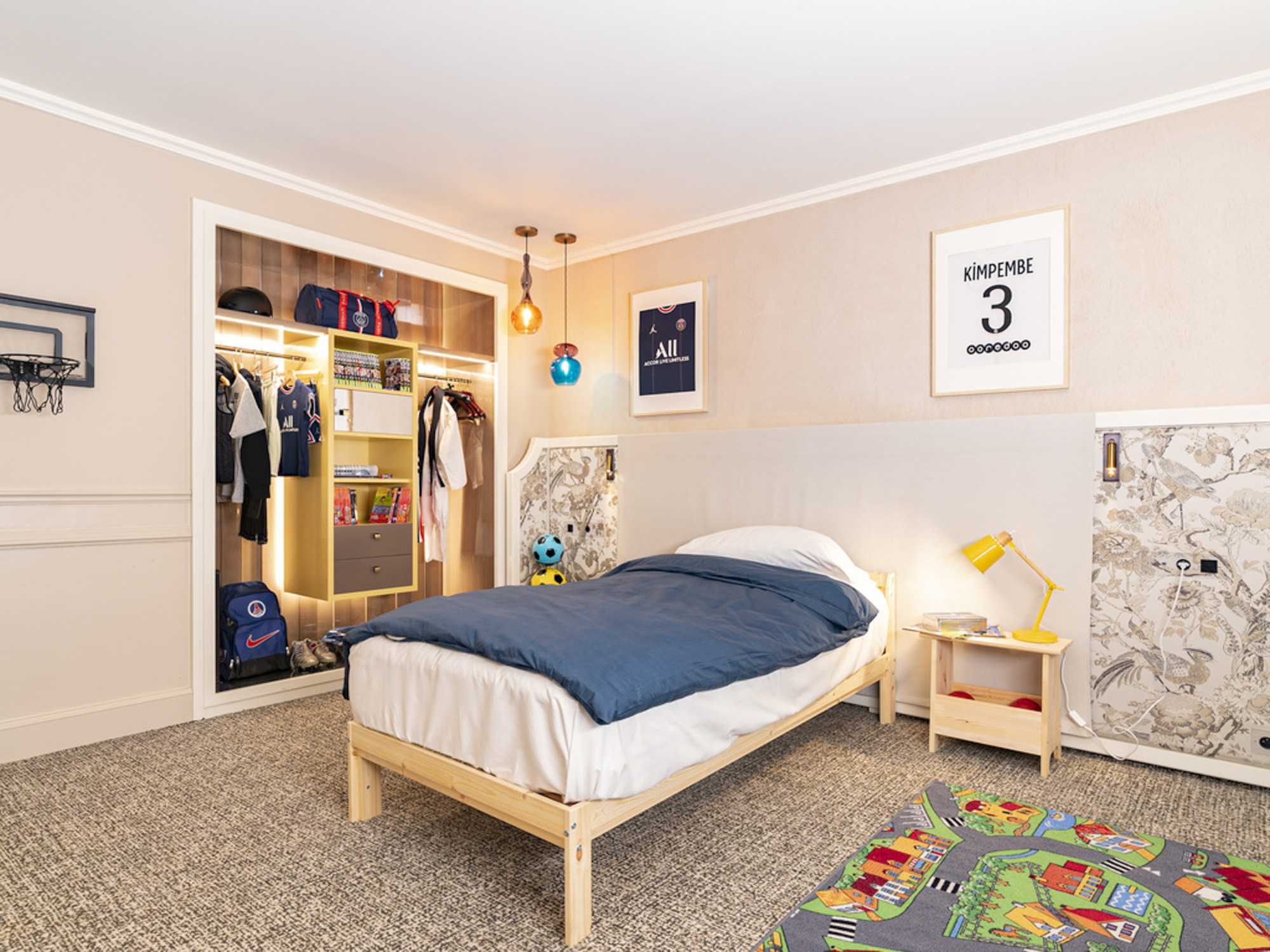 Just for kicks
The football World Cup is due to kick off on November 21 in Qatar, and national airline Qatar Airways is a major sponsor of Paris Saint-Germain FC, as is Accor Live Limitless, a loyalty programme belonging to the Accor hospitality group. As a consequence, guests at hotels under the Accor umbrella may – if they happen to be in the right place – stay in the "boyhood bedrooms" of five PSG stars.
Through the summer, rooms "inspired" by a young Sergio Ramos (ibis Styles Sevilla City Santa Justa, Spain), Achraf Hakimi (Fairmont Royal Palm Marrakech, Morocco), Gianluigi Donnarumma (Novotel Salerno Est Arechi, Italy), Presnel Kimpembe (Sofitel Le Scribe Paris Opéra, France) and Marquinhos (Pullman São Paulo Vila Olímpia, Brazil) will no doubt be booked out.
As gimmicks go, the "Where it All Started" idea is pretty good, although the illusion is spoiled somewhat by having the framed shirts of the players hanging on the walls instead of what would have been up on a football-mad boy's walls: posters ripped from magazines of the likes of Diego Maradona, Zinedine Zidane – and perhaps Sharon Stone.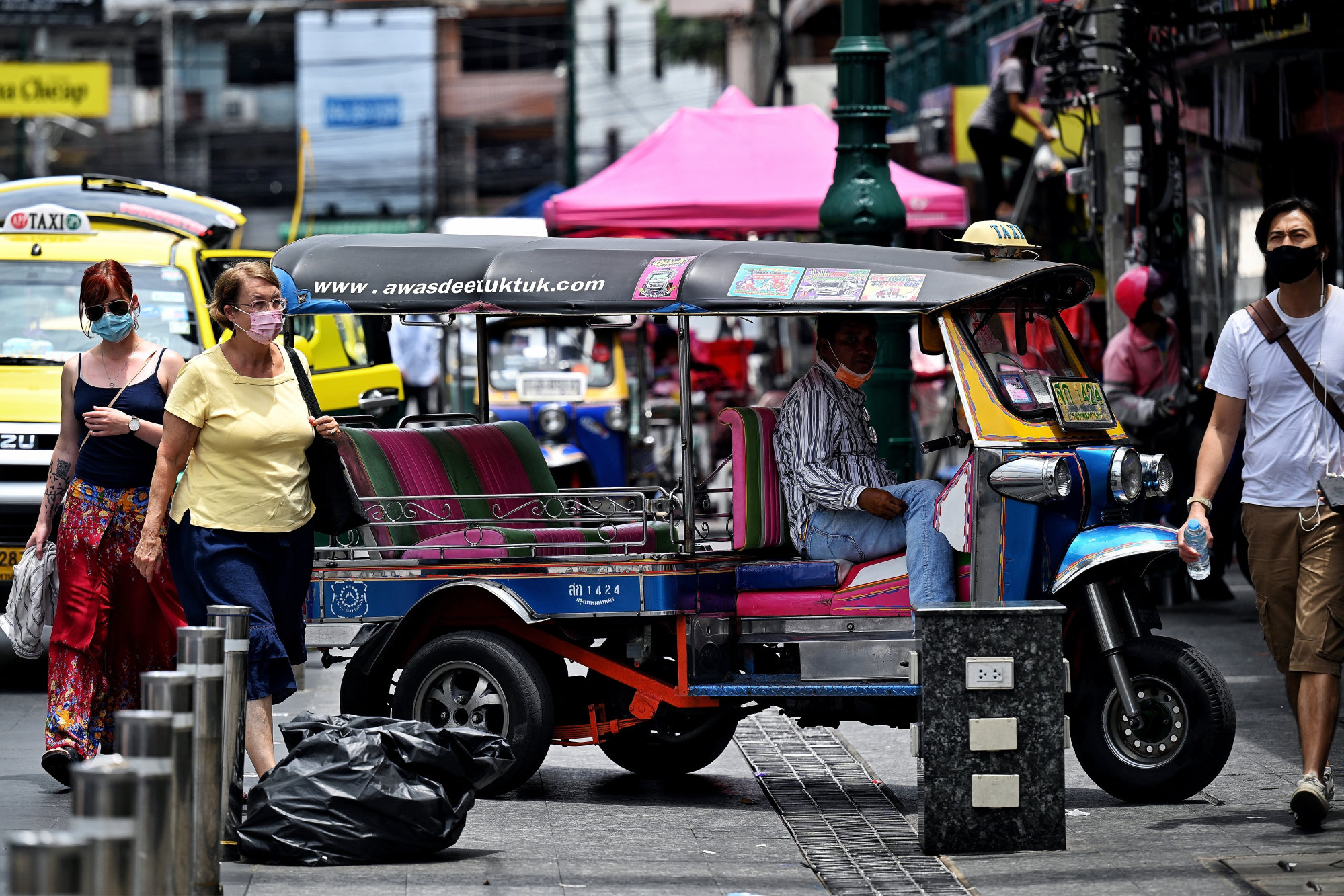 Raising smiles
Thailand is all SMILES.
The Land of Smiles, which already has the "Thailand Smiles With You" tourism campaign, now has a "brainstorming framework" that goes by the acronym SMILES: Sustainability, Manpower, Inclusive economy, Localisa­tion, Ecosystems and Social innovation.
"Tourism is an industry that […] requires close and understanding care, especially environmental care," Prime Minister Prayuth Chan-ocha told the Thailand Tourism Congress 2022 last week, according to The Phuket News. "The government is ready to support the strategy of quality tourism and pay more attention to the quality of tourists than the number of tourists.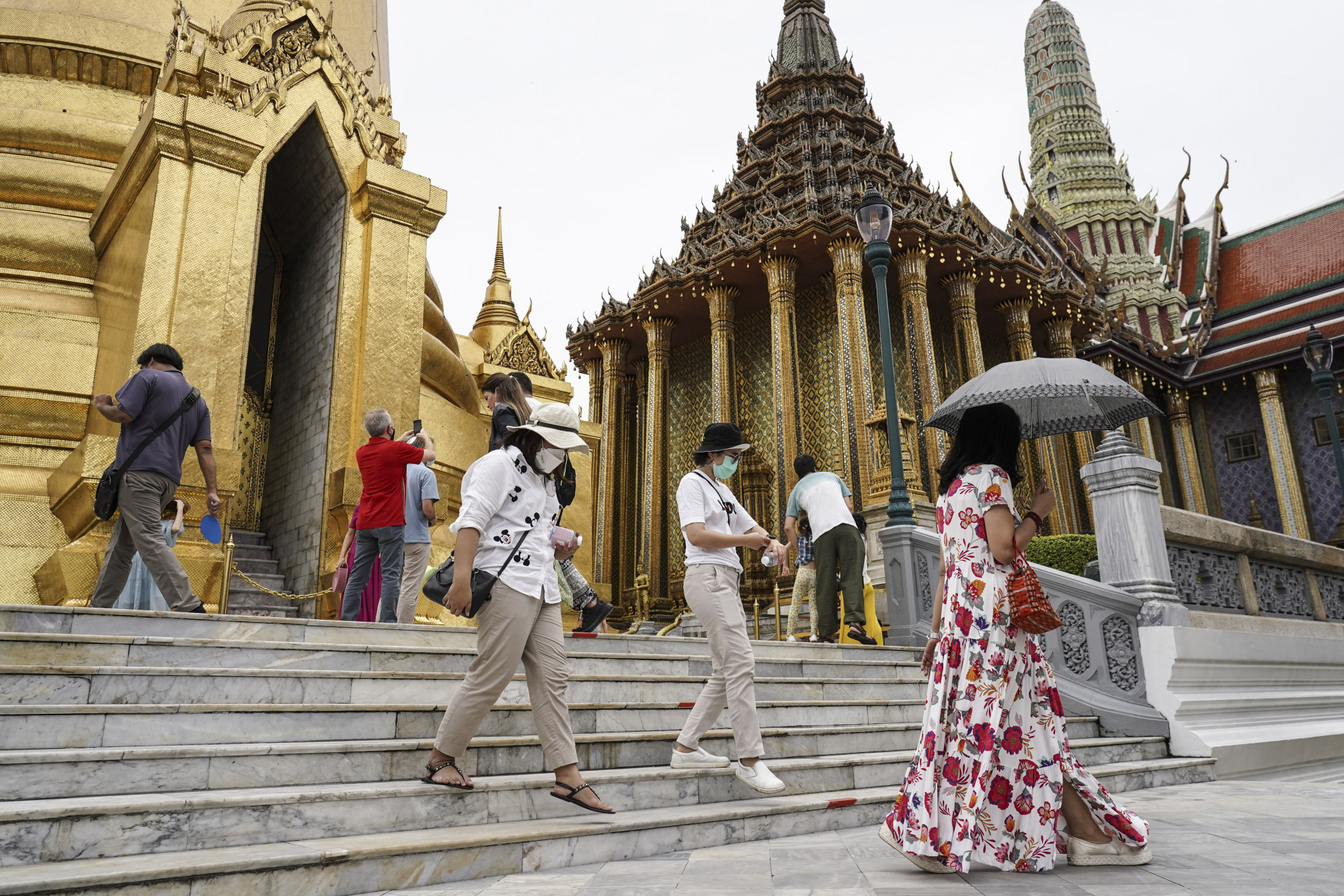 "It also places importance on respon­sible tourism that values the environment, on cultural values and on the value of being Thai."
So flash those pearly whites, folks, and let the brainstorming begin.