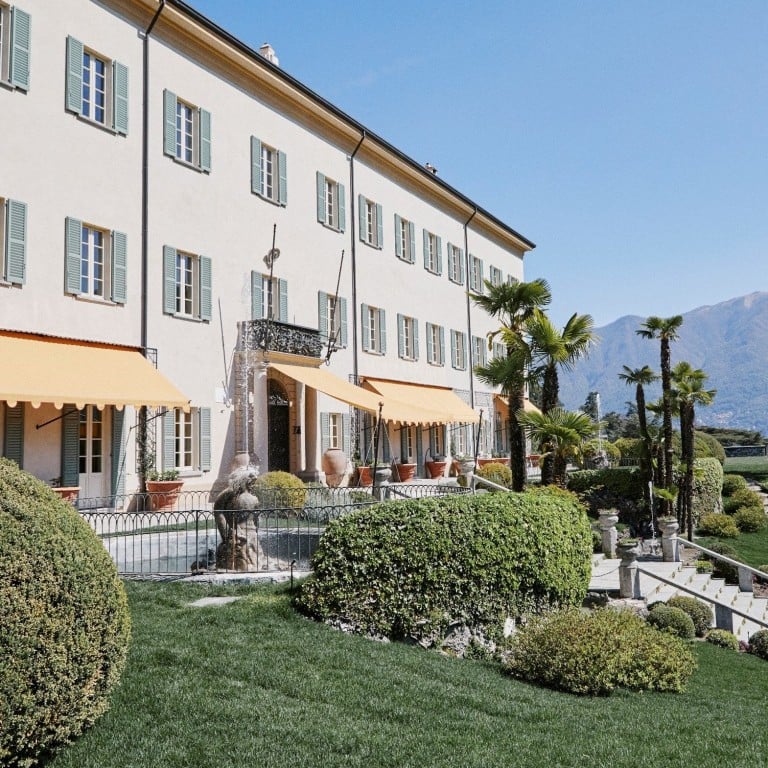 Lake Como villa that once hosted Winston Churchill now a luxury hotel, and Kate Moss and Martha Stewart are fans
Napoleon was once a guest at Passalacqua in northern Italy; newly renovated, the villa draws the well-heeled and well-known to its lake views and lush gardens
None of the villa's 24 luxurious guest suites are alike, and the spacious yet cosy surroundings make it feel more like a private estate than a hotel
An 18th-century villa on the shores of Italy's Lake Como that has been restored to its former glory and turned into a 24-suite hotel, Passalacqua is in the sleepy town of Moltrasio. The villa counts luminaries such as Napoleon Bonaparte and
Winston Churchill
as some of its former guests. Italian composer Vincenzo Bellini also called it home in the early 19th century.
In 2018, the De Santis family, owners of the nearby Grand Hotel Tremezzo, bought the property and began a renovation project that lasted more than three years, and was overseen mainly by the fun and fabulous Valentina De Santis. She and her team pulled off the opening in the middle of the
Covid-19 pandemic
.
Passalacqua couldn't be more different from its older sibling, which rivals Villa d'Este, in Cernobbio, as Lake Como's most celebrated hotel. Smaller and cosier, it feels more like a private estate than a hotel. It was operating at full capacity during our stay but we barely saw another guest and were able to roam its beautifully landscaped terraced gardens and common areas in peace.
No people watching, then?
Well, we wouldn't say that. Lake Como has become a celebrity magnet, thanks in no small part to actor
George Clooney
, who owns a villa in Laglio. Jet-setters are now spied in the area as frequently as they are, say, on the Amalfi Coast and the French Riviera.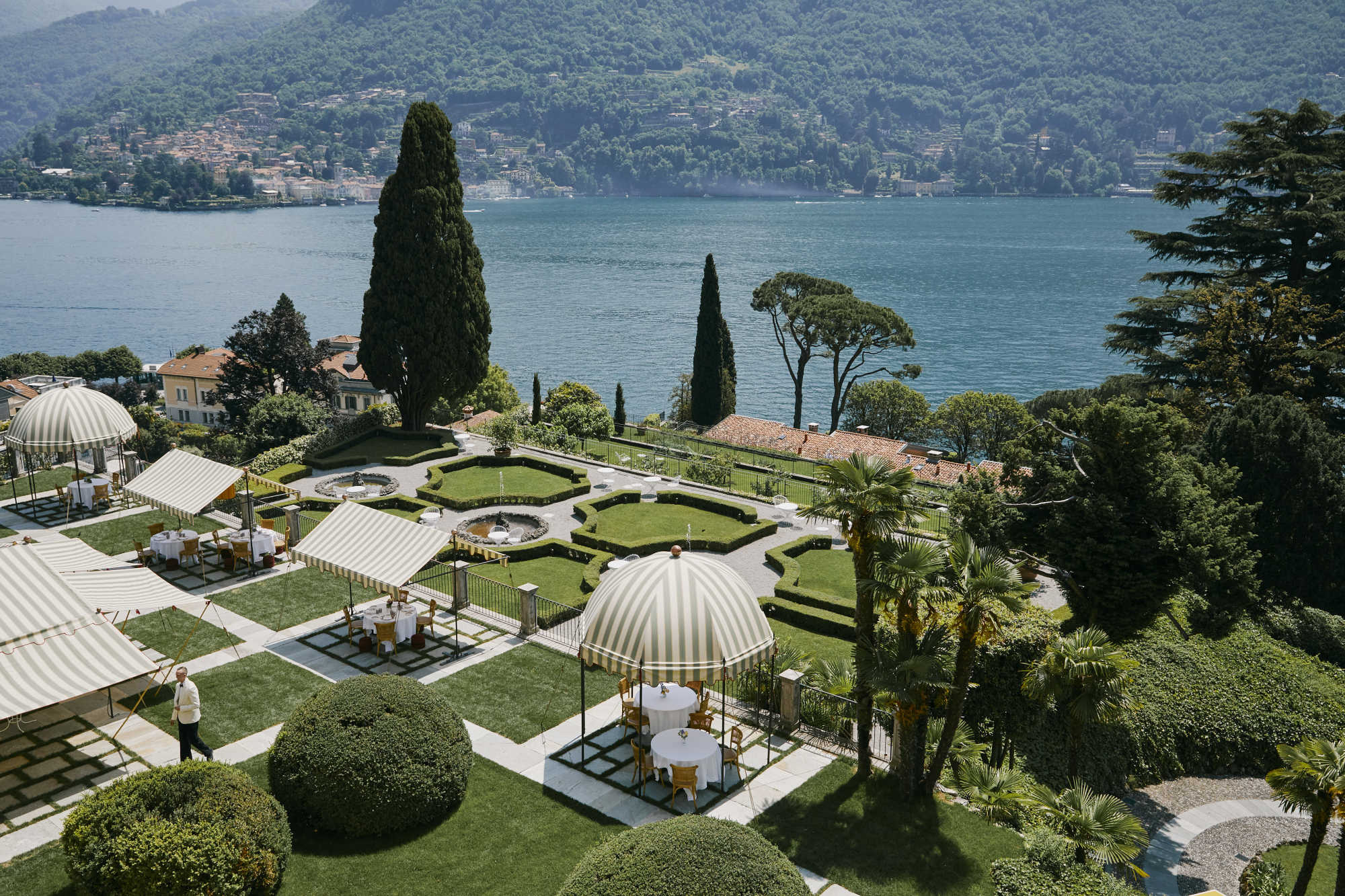 It hasn't taken long for Passalacqua to attract A-listers. During our stay, lifestyle guru Martha Stewart showed up for dinner looking stunning in a printed yellow kaftan. Also, an American couple staying at the hotel revealed that, the previous night, British model Kate Moss had held court at the restaurant until the small hours.
Enough with the celebrities. What's there to do? You can easily spend an entire day enjoying the lavishly decorated interiors and the beautiful surroundings.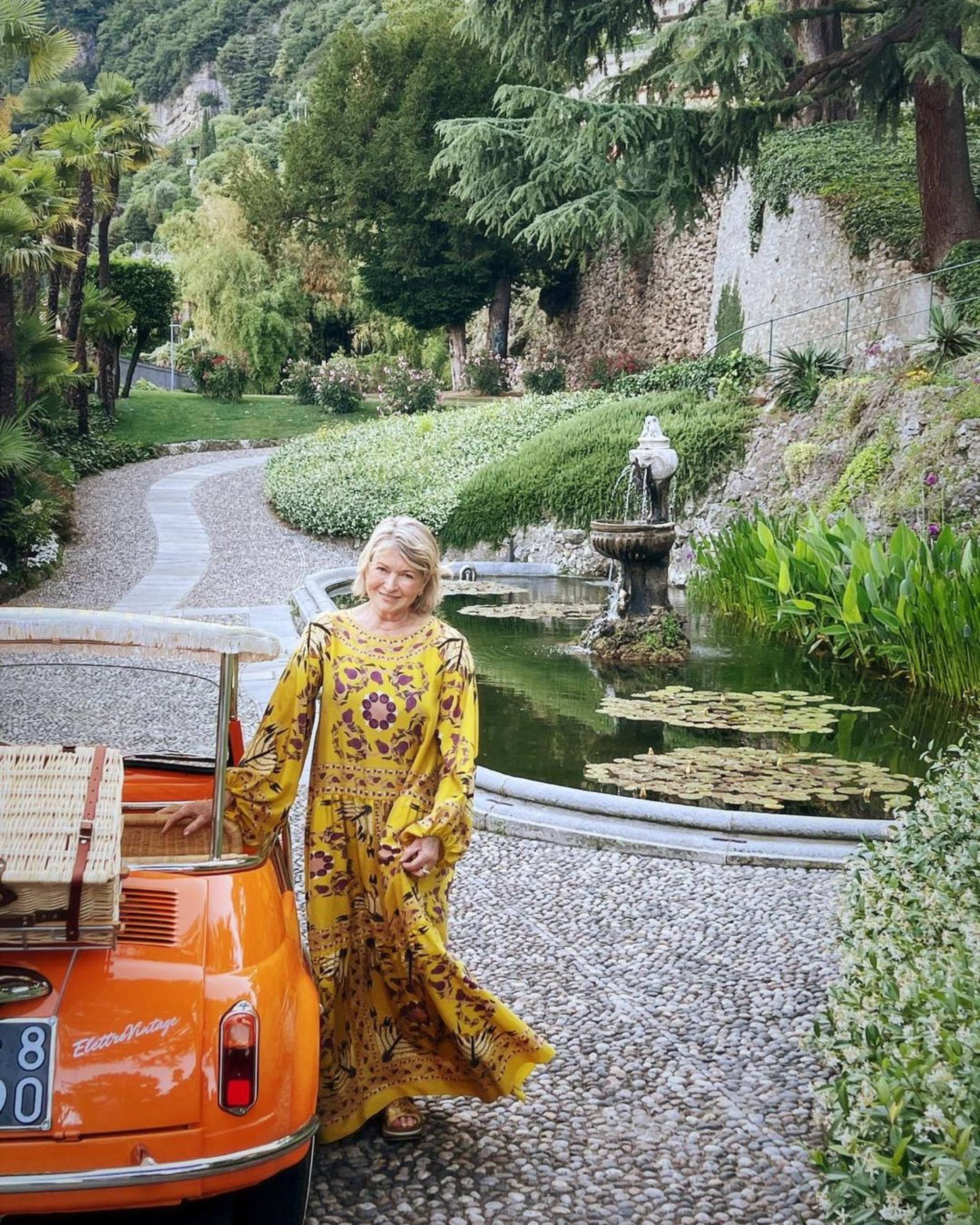 The pool area takes pride of place. Designed by former fashion editor J.J. Martin – the founder of
La DoubleJ
– the poolside solarium is decorated with the lifestyle brand's colourful objects and is a perfect spot for a photo op.
The chicken coop – where hens lay the eggs served daily at breakfast – and nearby vegetable garden are also lovely spots that guests can access freely. The gym, in an olive grove with some outdoor equipment, takes full advantage of the lush location. As does the tennis court, which overlooks the lake.
The spa offers face and body treatments with products from German skincare brand
Dr Barbara Sturm
and features a sauna and steam room.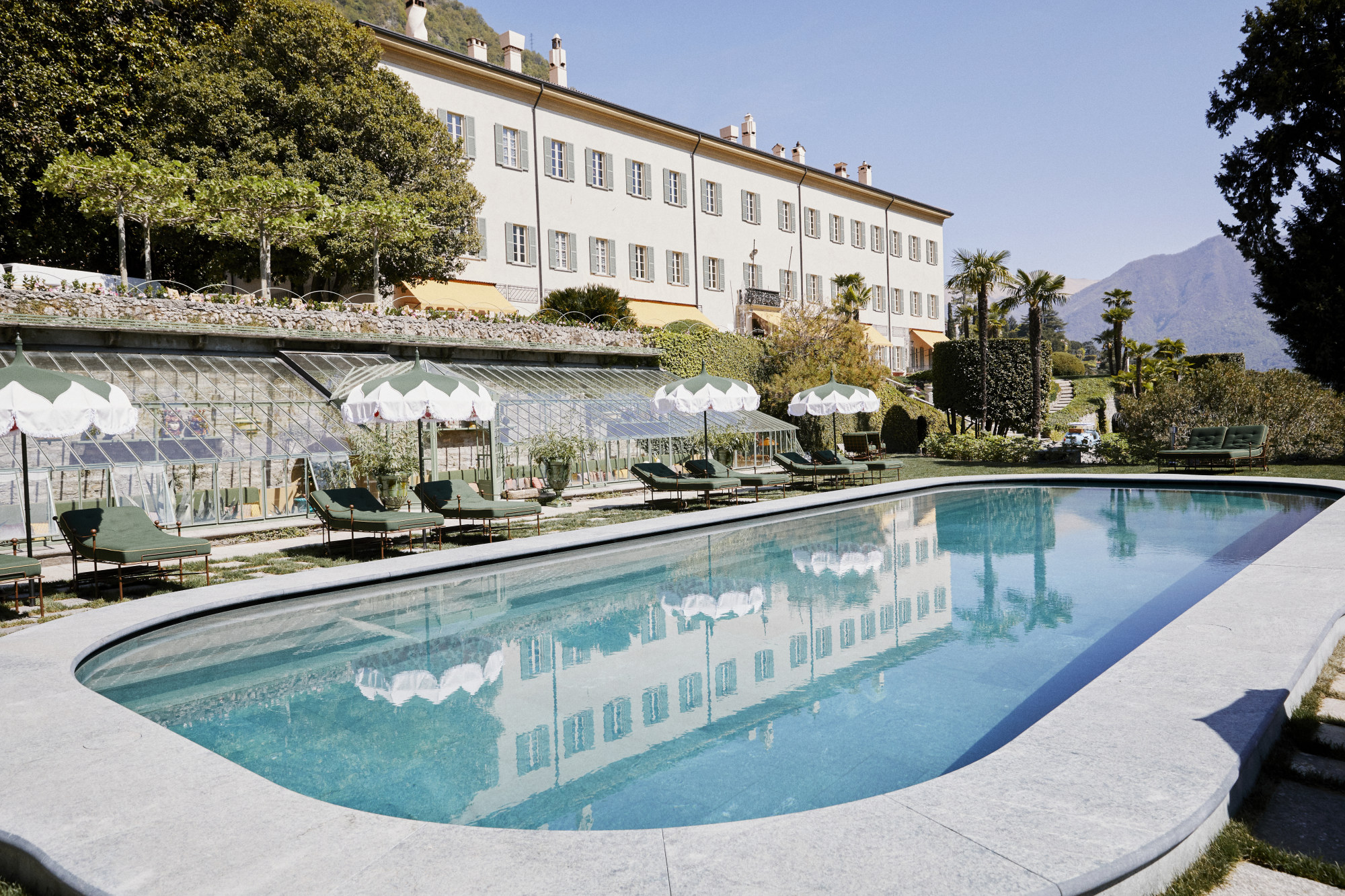 What about the sleeping quarters? No two suites are alike but they all blend timeless Italian design with modern-day technology. The flat-screen televisions, for instance, are hidden in trunks made by Bottega Conticelli, a leather workshop based in Umbria, while fabrics from Venetian companies Fortuny and Rubelli adorn the beds and the furniture, which also incorporate leather touches in another nod to Italian savoir faire.
The Bellini suite, which has panoramic views of the lake, is the largest available on Lake Como.
What if I want to head out? The centre of Moltrasio is a very short – uphill – walk away. The ice cream shop by the church on the main square is popular with locals and La Moltrasina is a cute spot for a casual meal. Even more picturesque than Moltrasio are the villages of Cernobbio, Bellagio, Torno, Menaggio and Tremezzina, all of which are a short drive or boat ride away.
The city of Como, which many visitors skip, is a 10-minute drive from Moltrasio and worth exploring to experience la dolce vita in a chic northern Italian town.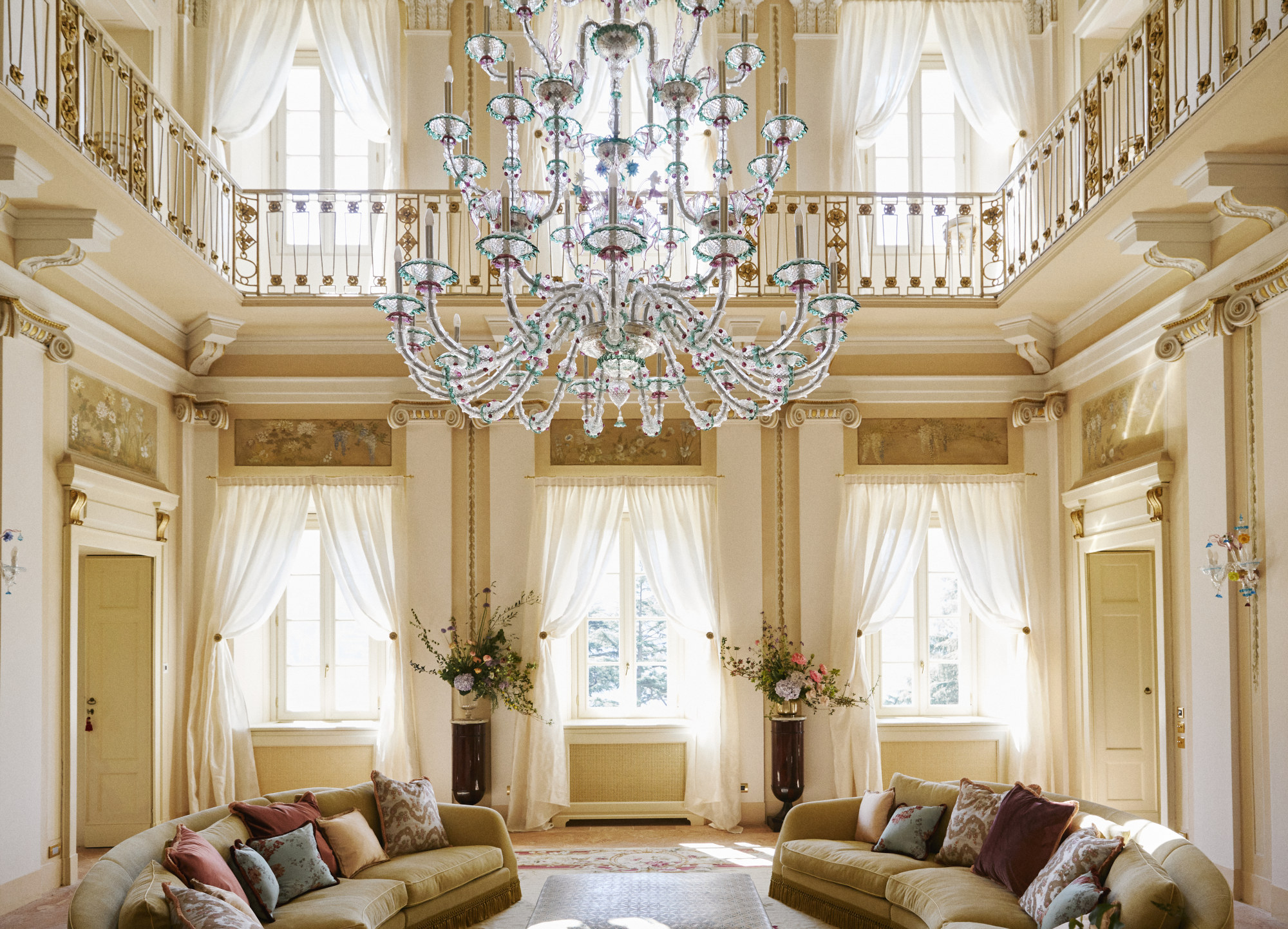 Italy, to me, is food. How does Passalacqua measure up? That's what Stewart asked some fellow American diners she spotted on her way to dinner. For a place so steeped in history, Passalacqua is laid-back and welcoming, and the restaurant reflects that attitude.
At breakfast, you can pop by the kitchen to put together a personalised menu and choose from a range of home-made jams and pastries. Dinner is also an informal affair, which you can enjoy on a terrace overlooking the lake or on the main floor, in the hallowed hall with frescoed ceilings, Murano glass chandeliers and lamps covered in Venetian fabrics.
Simple Italian cooking guides the farm-to-table menu, which features freshwater fish from the lake and hearty delicacies such as pasta cacio e pepe and gnocchi.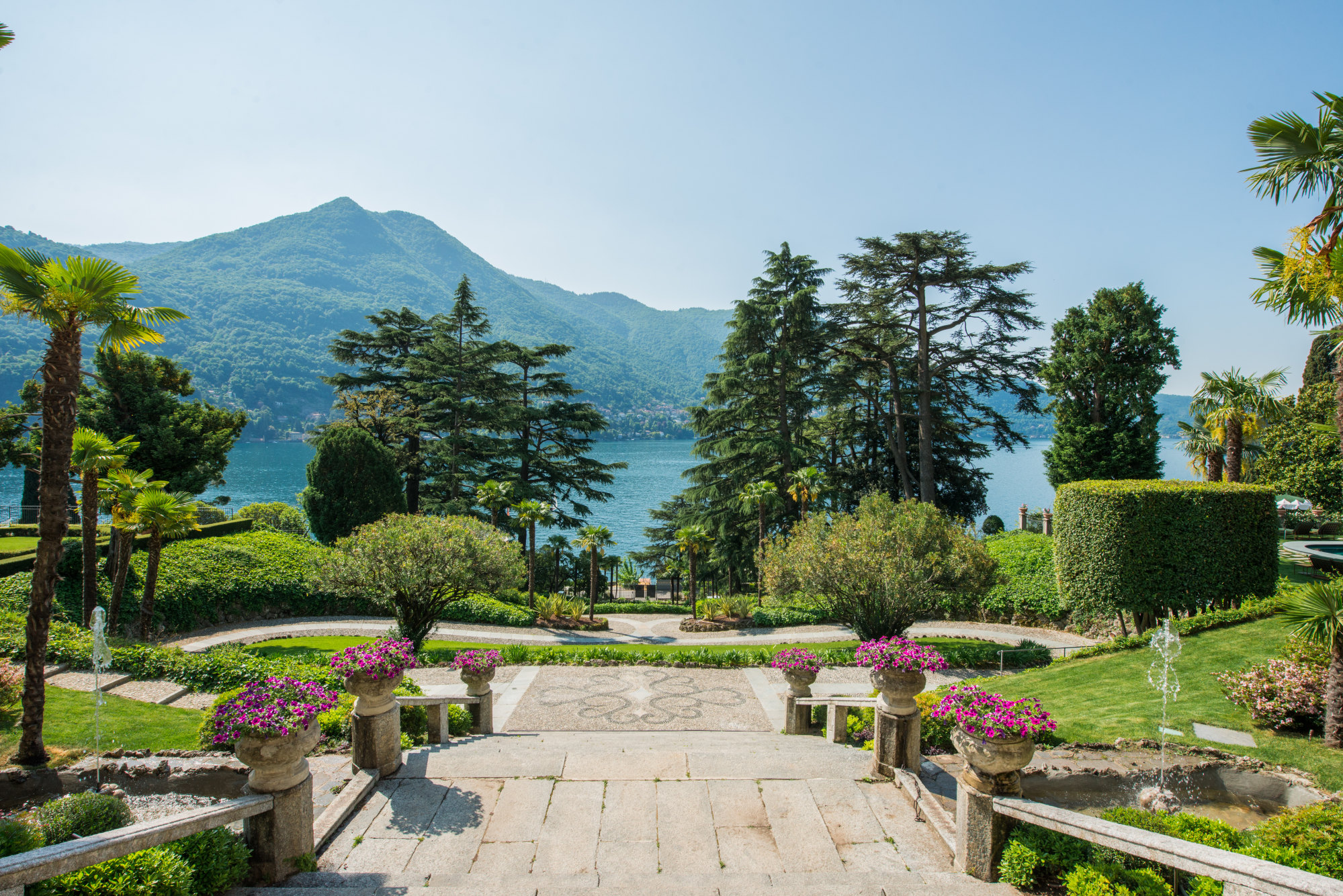 No outside diners are allowed, which makes a meal at Passalacqua feel like an intimate treat. During dinner, we struck up conversations with most of the other guests, Stewart included.
I don't have Martha Stewart or Kate Moss' budget. Is it still worth the splurge? Hospitality of this kind doesn't come cheap – rates start at €1,500 (US$1,500) a night – but you'd be hard-pressed to find a better base from which to explore Lake Como.
As many upmarket hotels in Italy do, Passalacqua will close for some of the winter. It will be open for bookings until early January 2023 and then reopen in June.