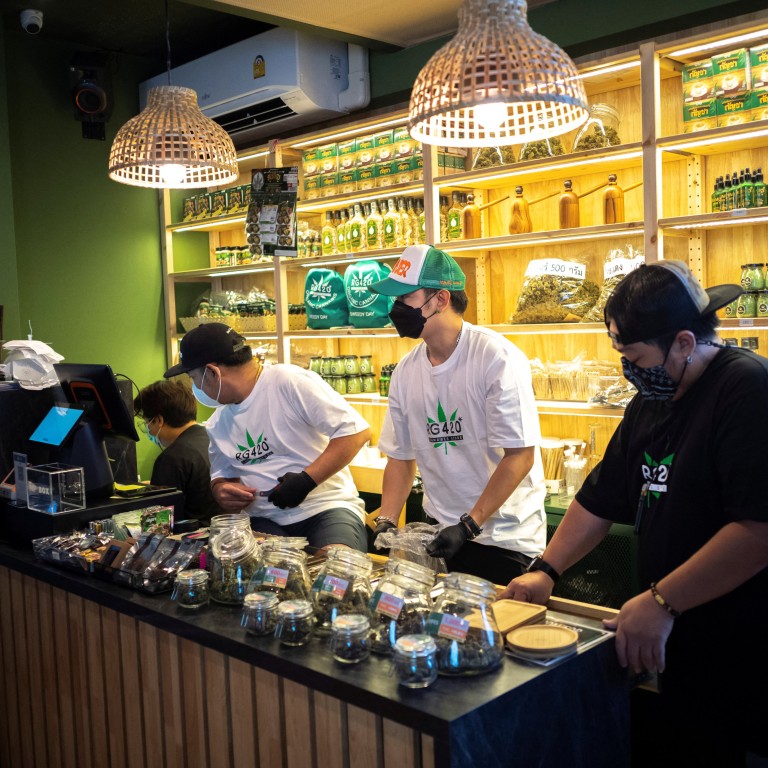 Opinion
Destinations known
by Mark Footer
Destinations known
by Mark Footer
Cannabis. 'BL drama' locations. Casinos? 'Sinful' Thailand's tourist draws expand as it seeks post-pandemic economic recovery
Thailand's borders have reopened and visitors may find a changed nation, with marijuana use decriminalised and Amsterdam-style cafes opening in Bangkok
Thai boys' love dramas are luring fans looking to visit locations from the hugely popular gay romance TV series. Even casinos are on the cards
The squares may not approve, but Thailand is making up for lost time in any way it can.
Having an economy that was, pre-pandemic, 12 per cent tourism, the Southeast Asian country suffered more than most when the world stopped travelling during the long months of Covid-19 restrictions. But now that Thailand is open for business again, visitors are finding a country that is appealing to new tastes.
The decriminalisation in June of cannabis use – which came a few weeks before Thailand dropped Covid-19 controls on foreign visitors – has led to the opening of several cafes devoted to the recreational use of the drug across Bangkok recently, reports Reuters.
The news agency visited one in backpacker ghetto Khao San Road: RG420 (a reference to rag gan, a Thai expression meaning "love each other"). Owner Ong-ard Panyachatiraksa told Reuters that business was booming: "Europeans, Japanese, Americans – they are looking for Thai sativa," he said, referring to a cannabis strain. "Cannabis and tourism are a match."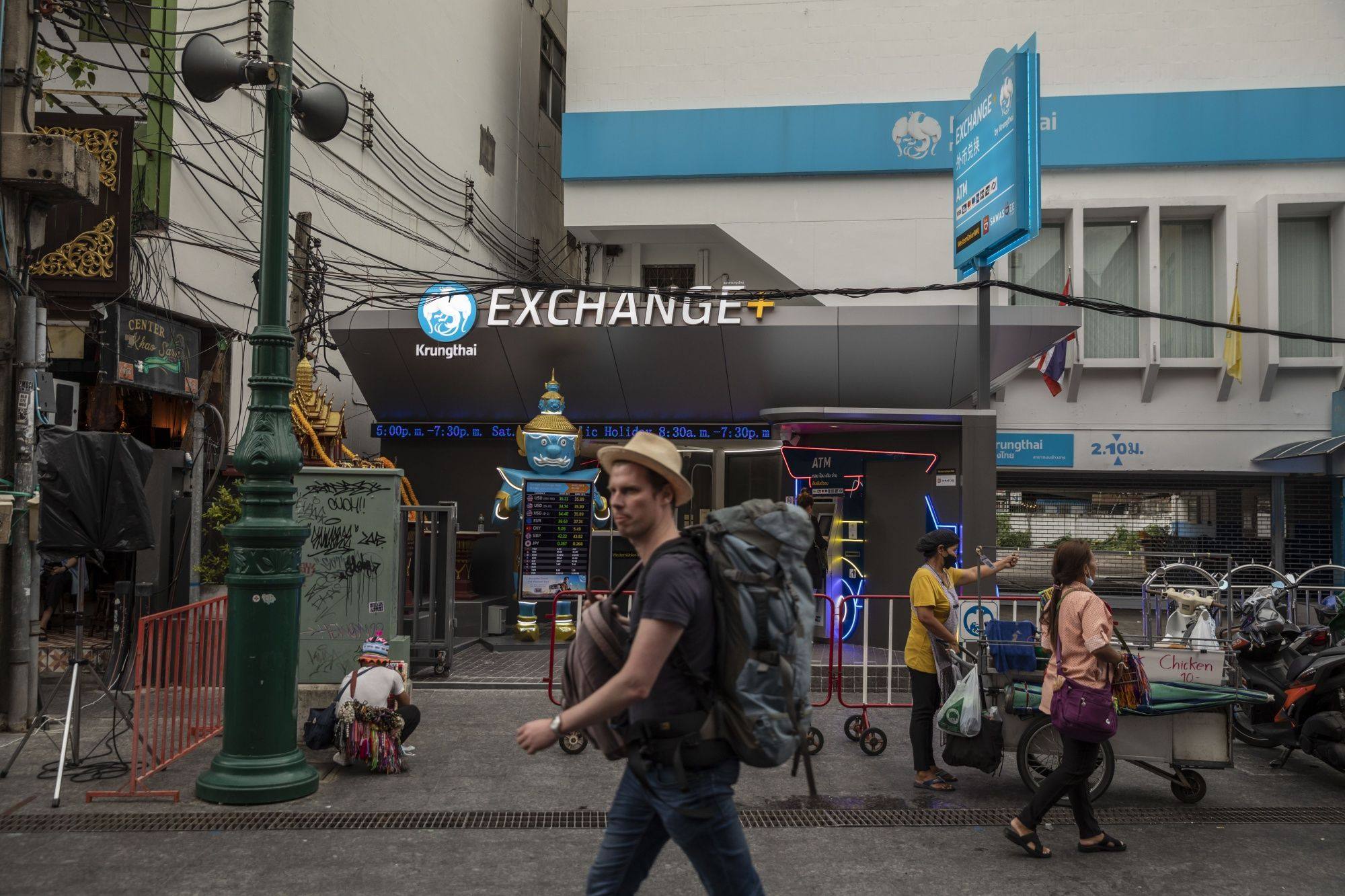 Amsterdam could have told him that.
However, the reclassification seems to have led to a bit of confusion about what is now allowed and what isn't – "The law does not cover recreational cannabis use […] and so tourism promotion is focused on medical [aspects]," insists Siripakorn Cheawsamoot, the Tourism Authority of Thailand's deputy governor – and it looks likely further legislation will be needed to clarify the situation.
Nevertheless, the genie is out of the bong, and if smokers turn out to be spenders, too, there may be no way of putting it back in.
Another new draw to Thailand has been its gay-romance television dramas. The Guardian reports on a recent wave of Thai shows known collectively as "boys' love" (BL), whose portrayal of gay romance has attracted a large following across Asia. Many tuned in during their local lockdowns.
The British newspaper visited the restaurant Dibuk, in Phuket, where fans of the BL hit series I Told Sunset About You (2020) and its sequel, I Promised You the Moon (2021), all want the same table; the one at which the student characters Teh and Oh-aew would sit and flirt.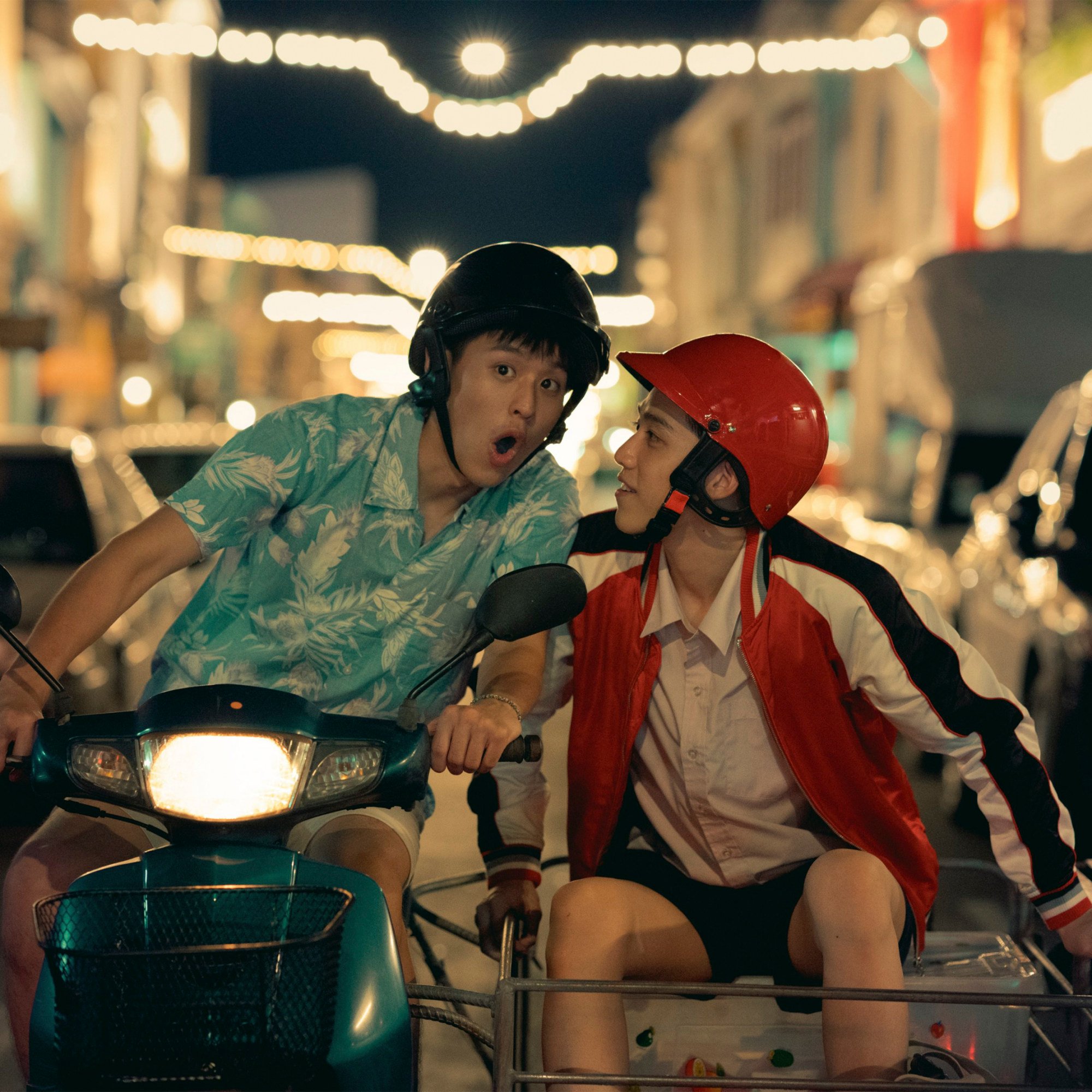 Having watched the shows on YouTube, fans are flocking in from Japan, Korea and Vietnam, as well as from across Thailand, and they are clearly excited to be sat where their heroes once made eyes at each other over coffee cups: "They scream so much that I would like to call an ambulance," Dibuk owner Soontaree Thiprat told The Guardian.
With 17 BL series having been released this year already – to add to the 43 that were put out in 2020 and 2021 – there are plenty of other locations across Thailand to visit, and "the country's tourism authority has sought to capitalise on their popularity, hosting 'Thai BL' booths at a recent marketing event in Osaka, Japan", reports The Guardian.
Private firms have also begun to get in on the act, by running online tours of BL backdrops.
"For Thailand's struggling tourism industry, the popularity of the dramas is welcome news, though commenters point out that the Thai government, despite talk of building the country's soft power abroad, has struggled to embrace the genre," reports The Guardian, with perhaps a dash of understatement.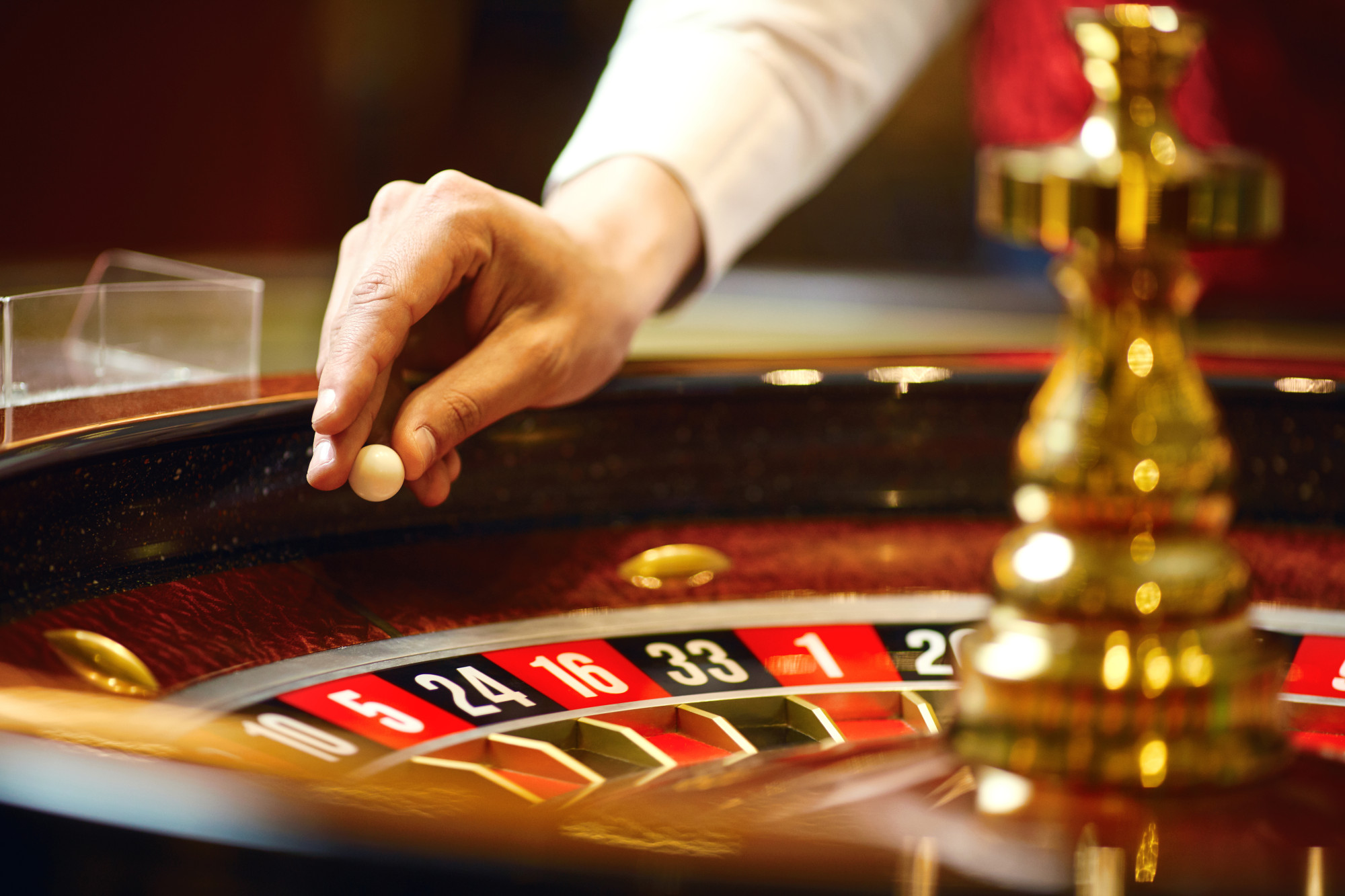 Those clutchers of pearls who consider cannabis smoking and "boys' love" to be sins may have a third to contend with. "Thailand is now considering casinos to attract foreign money and lure more tourists to galvanise its pandemic-hit economy," reports Bloomberg.
"A panel of Thai lawmakers submitted a report on [July 27] to Parliament, recommending the government issue a decree allowing 'entertainment complexes' that include legal casinos to be built in key cities across the country.
"The blueprint, if adopted, could help Thailand generate billions of dollars from foreign investors, travellers and Thai gamblers – who would otherwise spend gaming money in neighbouring countries, according to the panel."
Bang goes Thailand's squeaky-clean image.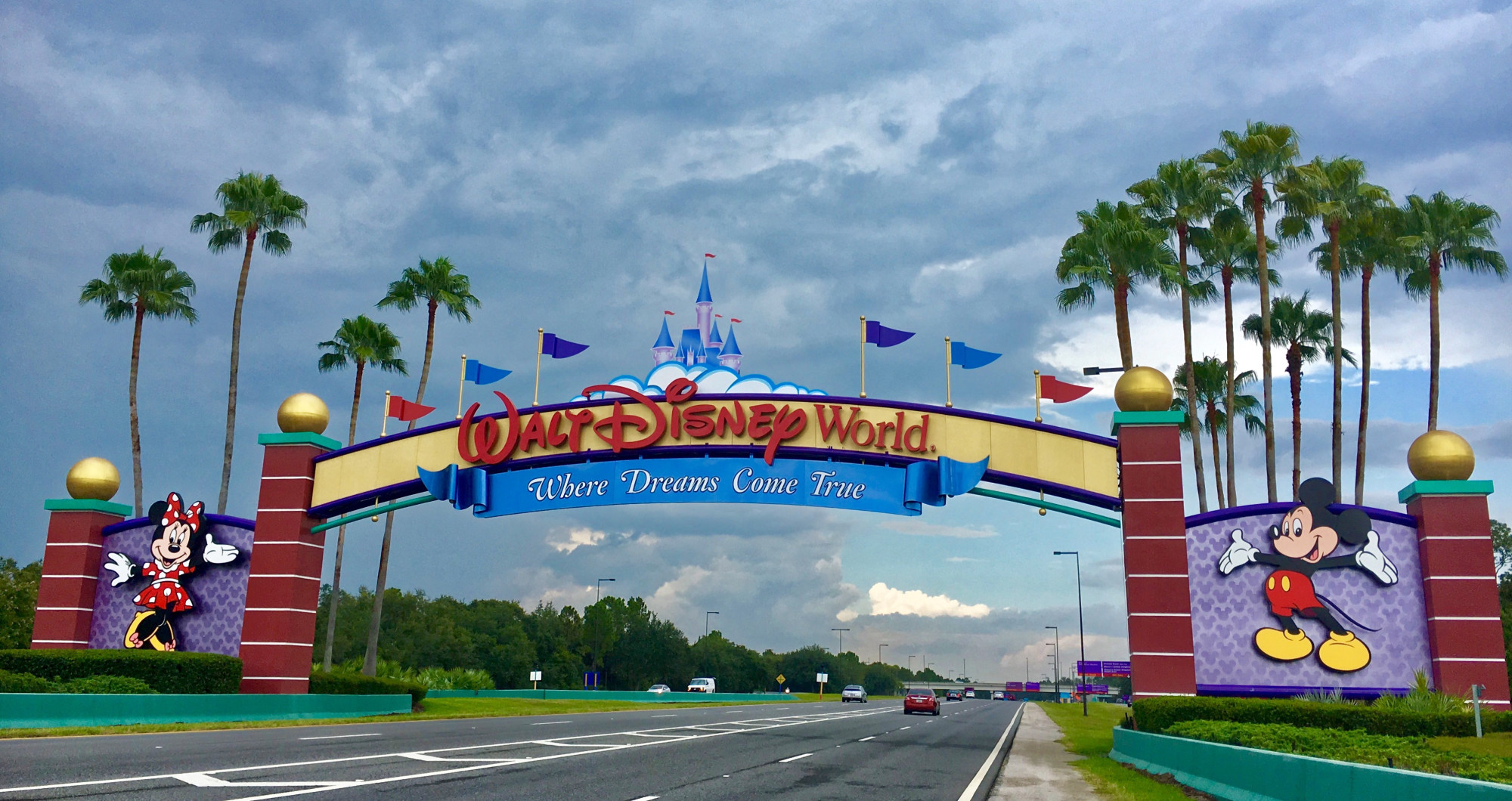 Worth melting for?
The Walt Disney Company is flying 75 customers around the world on what it's calling a "bucket list adventure" that takes in all 12 of its theme parks.
The private jet – a reconfigured Boeing 757 – will leave Anaheim, California, next July and call in on theme parks in Japan, Shanghai, Hong Kong and France – as well as the American state of Florida. Visits to the Taj Mahal, in India, the pyramids of Giza, in Egypt, and the Eiffel Tower, in Paris, are also being thrown in.
The per person cost of the 24-day "Disney Parks Around the World: A Private Jet Adventure" is US$110,000 (no discounts for children) – and a hefty 6.2 tonnes of carbon dioxide emissions, according to campaign group Transport & Environment. For comparison, the average global citizen is responsible for about four tonnes of emissions in a year.
The tour sold out before it went on sale to the general public, says Disney.
We hope the company has prepared contingency plans in case quarantine requirements are in force when its 757 is due to land in Shanghai or Hong Kong.