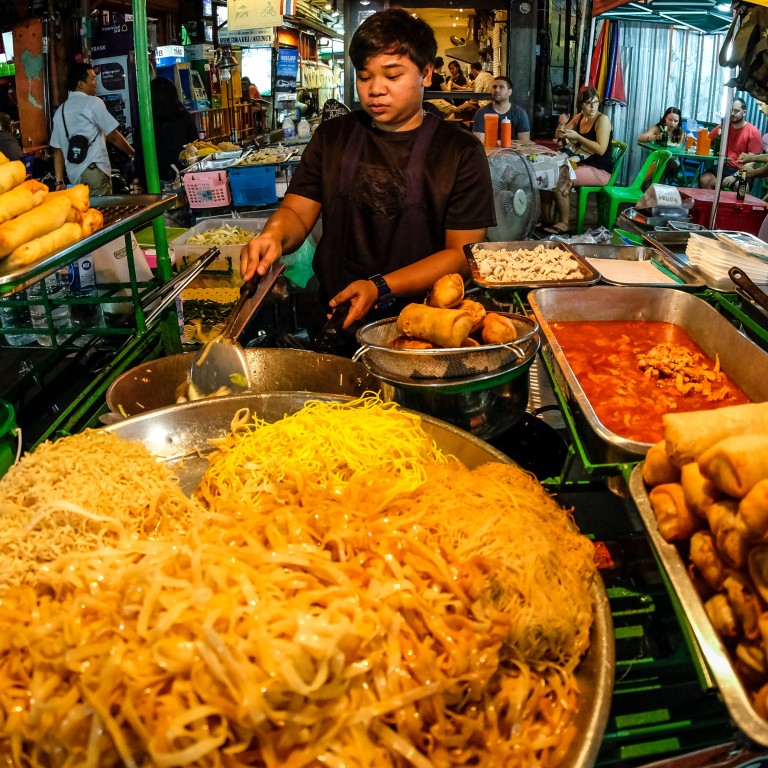 Opinion
Destinations known
by Mark Footer
Destinations known
by Mark Footer
Bangkok's street food vendors are disappearing – those who survive may soon be inside Singapore-style hawker centres
As Bangkok modernises, pavement food vendors are being shut down by a government that wants to tackle unregulated commerce on the streets of the Thai capital
One vendor unlikely to be affected is Supinya Junsuta, who was awarded a Michelin star in 2018 for her street food at Raan Jay Fai
So we want to go to Bangkok, do we? To tuck into some of the delicious street food the Thai capital is renowned for, no doubt.
According to research by online travel company Expedia.com.hk, searches in Hong Kong for flights to Bangkok shot up by 1,040 per cent in the 24 hours following the announcement by the Hong Kong government of the
slightly relaxed, 3+4 quarantine arrangement
for arrivals (three days in a hotel and four days self-monitoring at home).
However, those who do head to the city officially called Krung Thep Maha Nakhon hungering for some high-quality roadside pad Thai or
mango sticky rice
will discover a street-food scene in flux.
As Bangkok modernises, pavement vendors are being shut down left, right and centre, "rupturing an ecosystem that's been in place for decades", as the narrator of the Netflix show Street Food: Asia's Bangkok episode puts it.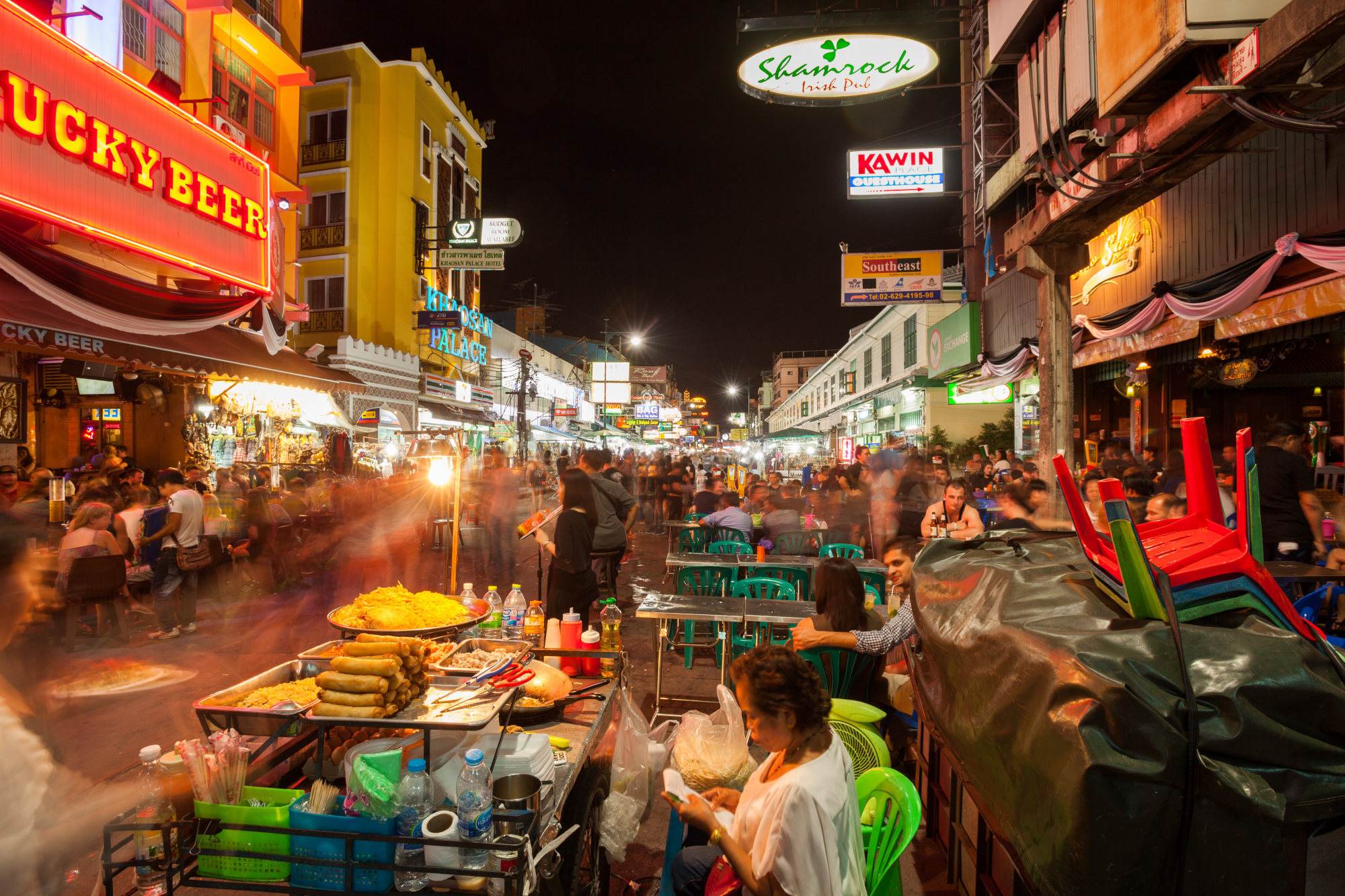 According to an article this month in the Bangkok Post, "in 2011 there were a total of 773 locations where trading [of food and goods] was permitted on footpaths. That number has now been reduced to 171 after the government worked with the previous Bangkok governor, [Police General] Aswin Kwanmuang, to regulate street vending."
Now there's a new sheriff in town. "When Chadchart Sittipunt assumed the Bangkok governorship about two months ago, he vowed to tackle unregulated vending on pavements with the management of hawker centres in Singapore as a model," the Bangkok Post reported.
Corralling street vendors into purpose-built complexes is one of a reported 216 policies on Chadchart's to-do list, all of which are "aimed at turning the capital into a liveable city", according to the new guv'nor's chief strategy and financial adviser. Busy man!
To their detractors, hawkers who take up valuable pavement space rent-free are parasites, but for the workers who patronise those stalls and tourists looking for "authenticity", they are an extra spice in the curry of life that is Bangkok.
To his credit, the new governor has chosen Singapore's oft-praised approach to street eats rather than champion food trucks, which,
in Hong Kong
, proved to be about as popular as a bowl of cold, overcooked cabbage.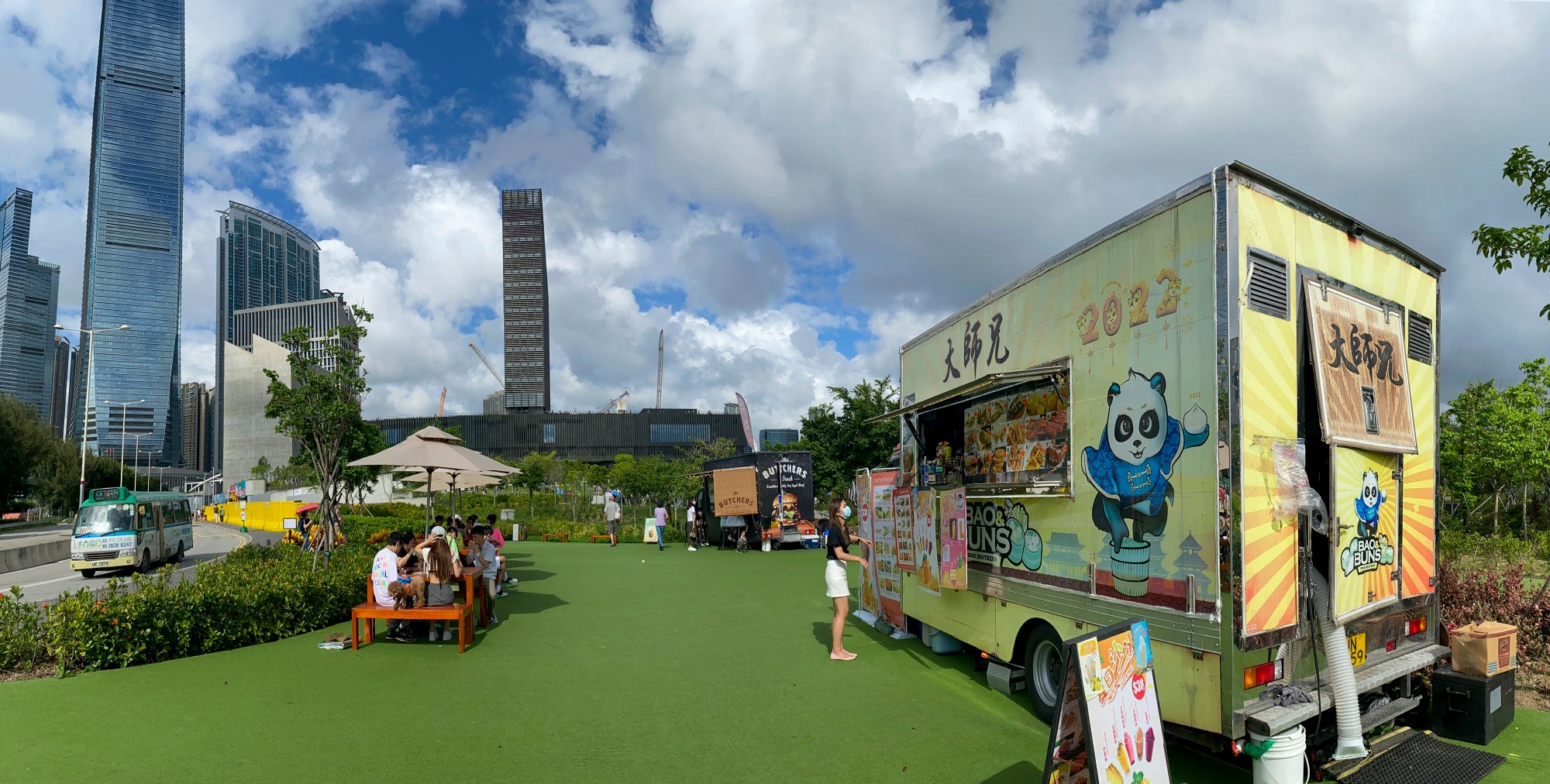 Decisions on where these new hawker centres are to be built – 100 potential sites have been identified in Bangkok – and who should get a stall in them are expected by the end of the year.
One purveyor of street food who is unlikely to find herself dragged off to a centre is
Supinya Junsuta
. In 2018, her Raan Jay Fai became only the third street-food establishment in the world to be awarded a Michelin star (the other two, funnily enough, are in Singapore).
Although Supinya provides about a dozen tables in a shophouse in the Phra Nakhon district, the goggle-wearing septuagenarian fires up her wok on the pavement outside, cooking every single meal ordered from a menu bearing more than 100 choices.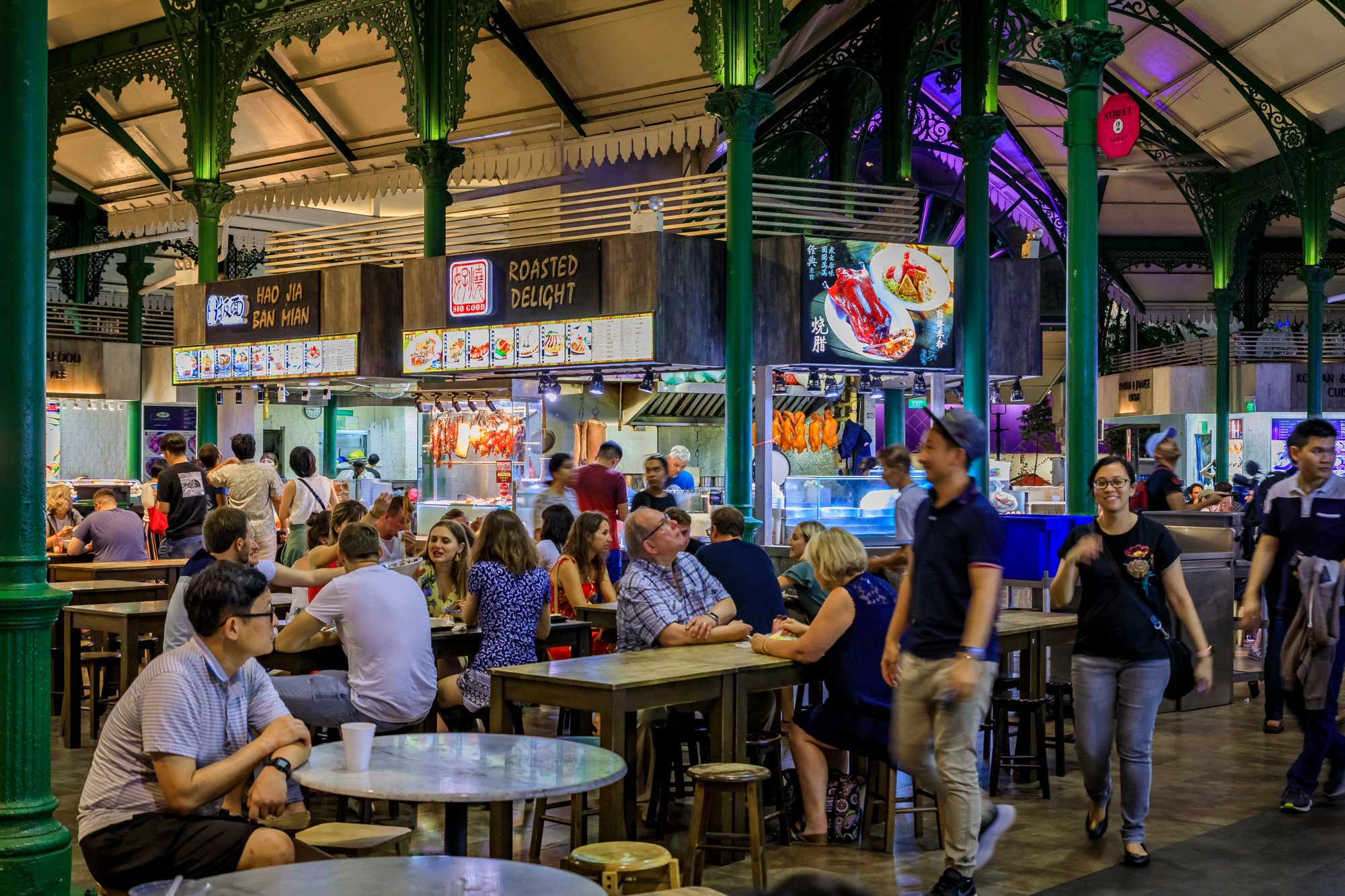 Her crab omelettes (khai jeaw poo) are most raved about, although Supinya appears to be far too modest to ever use the words "signature dish".
A reporter for the Business Insider website recently queued for five hours to discover whether she deserves her Michelin recognition.
The verdict? Although Jay Fai's dishes are expensive – "they cost between 500 and 1,500 Thai baht [US$14-$42]. One local cab driver […] told me the restaurant's food is 'good for tourists' but too expensive for locals" – and "it was crowded, loud and the smoke from Junsuta's wok filled the street", the quality of the food justifies the expense.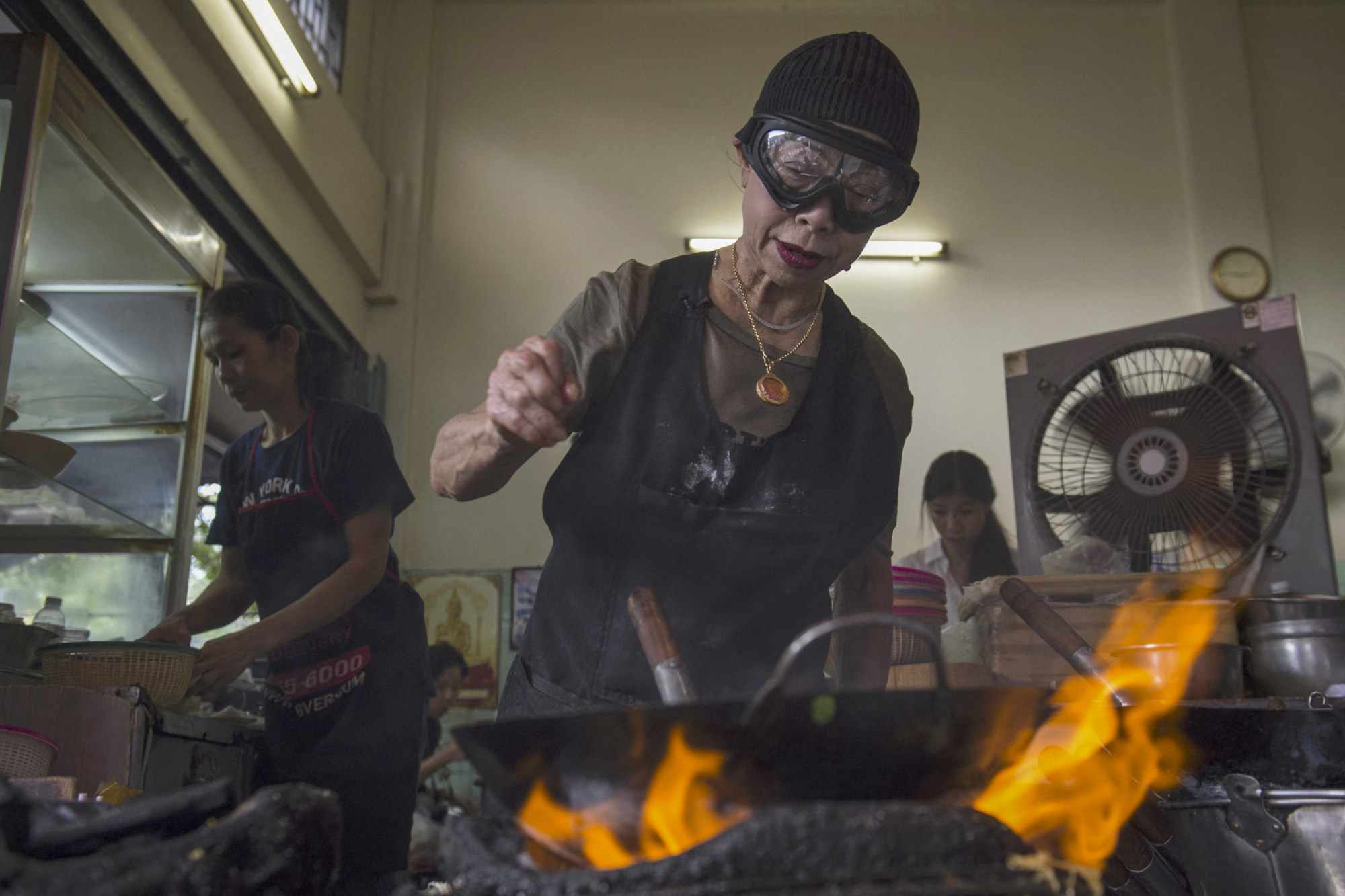 "From the long lines to the elusiveness of [the ever-busy] chef Junsuta herself, dining at Jay Fai is an experience to remember," writes the Business Insider reporter. "I can't say that I'll line up for several hours again to eat her rendition of Thai cuisine, but I'm glad to have tried it once.
"Jay Fai is now one of my must-visit spots in the city – but only if you have a lot of time to spare and don't mind a chaotic backdrop to dinner."
And that, in a nutshell, is what the Bangkok authorities risk losing if they don't get the move into hawker centres just right. The chaotic backdrop to street eating that administrators so obviously find distasteful is the very thing that gives the city its distinctive culinary identity.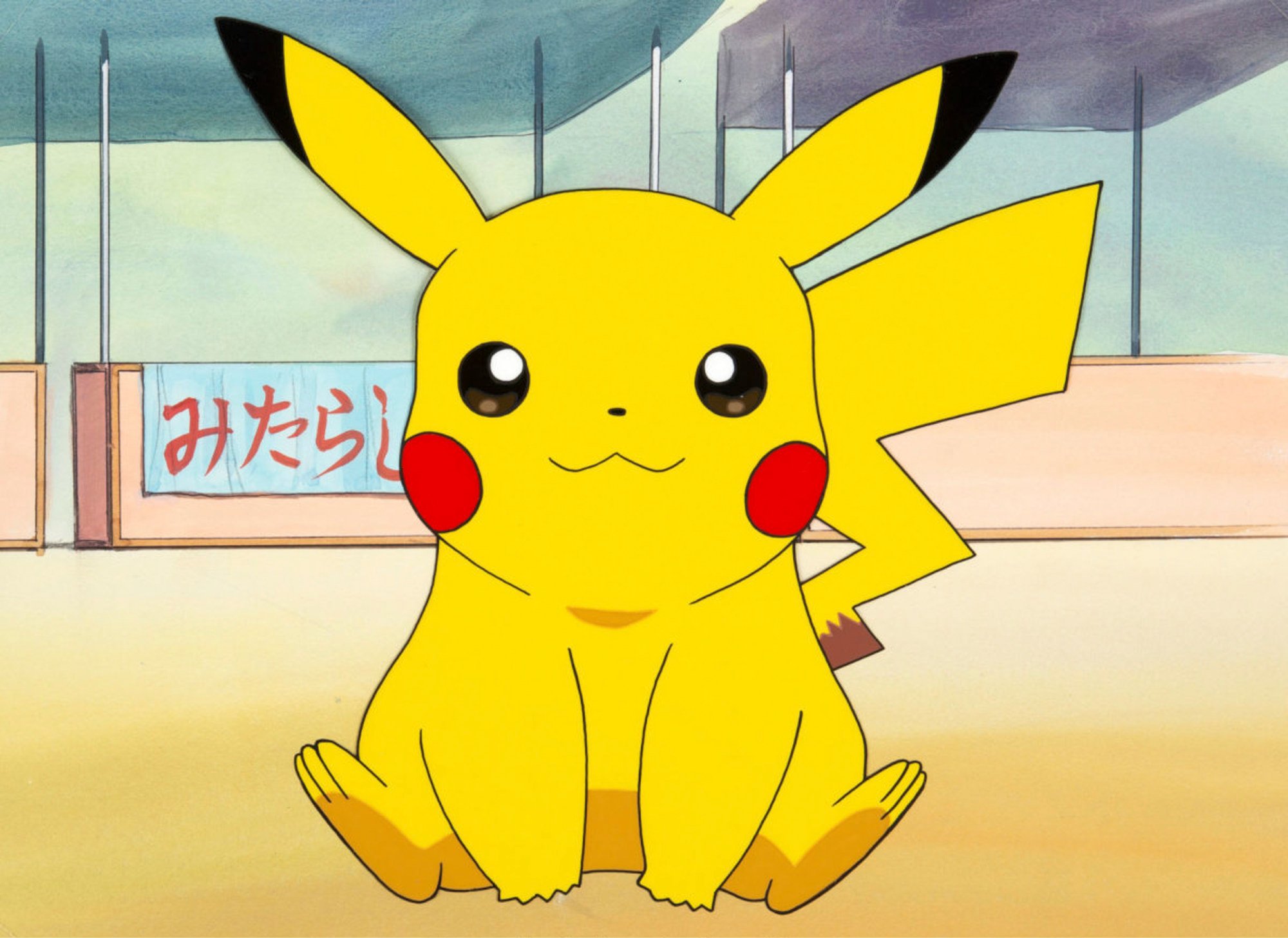 Character assassination
Destinations Known has an admission to make. Until we began research for this column, we didn't know the difference between Pingu and Pikachu.
Upon reading that Scoot, the low-cost subsidiary of Singapore Airlines, would be launching the Pikachu Jet on routes to Tokyo and Seoul next month, we thought, "Uh-oh, what bad timing", what with the recent death of Italian actor Carlo Bonomi.
But, of course, we know now that Pikachu, the Penguin character Bonomi gave unintelligible voice to, and Pingu, the yellow, mouse-like creature painted across the fuselage of a Scoot Dreamliner, are very different indeed.
Or … have we got them mixed up again?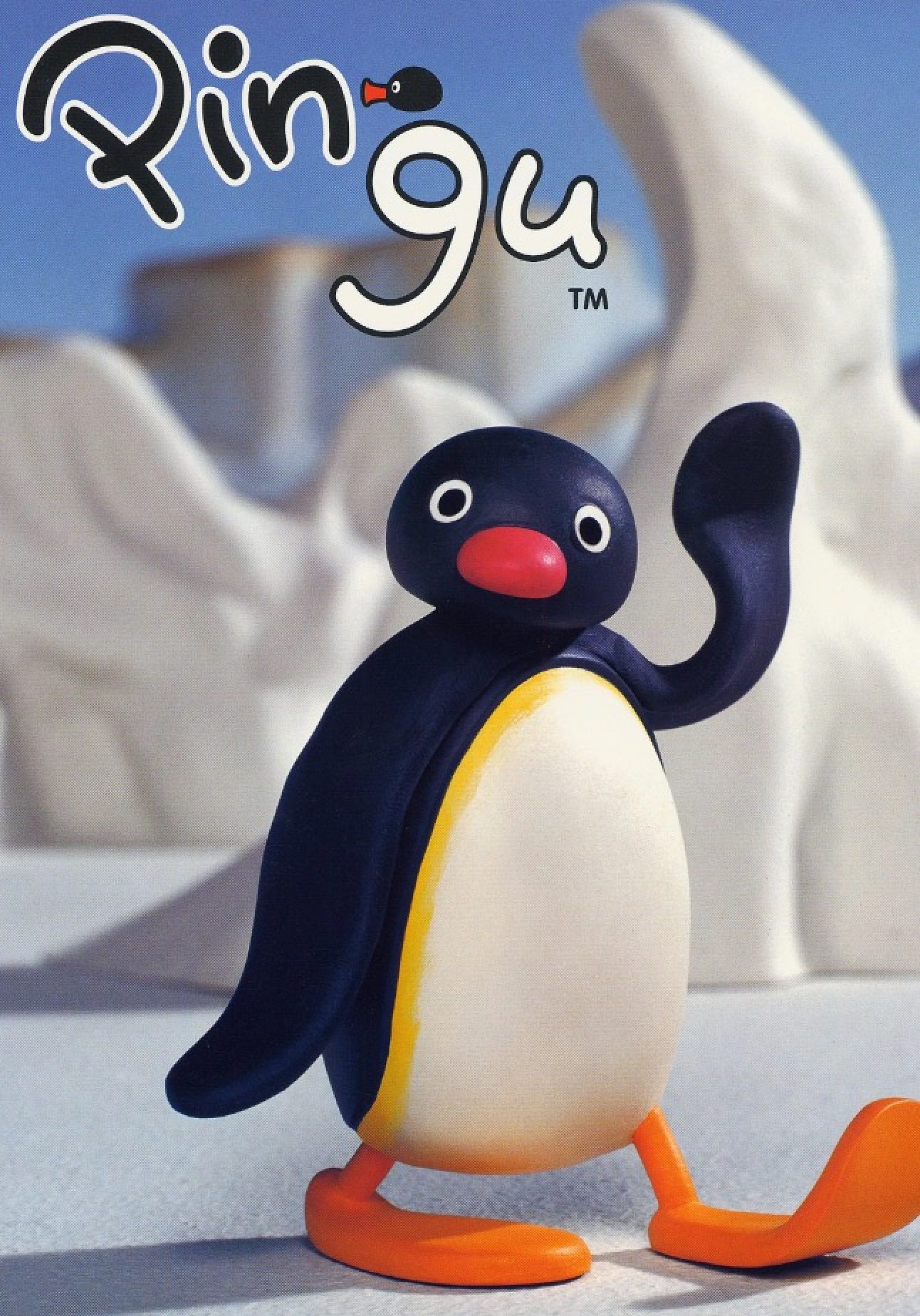 Brand new
For a decade, "It's [been] more fun in the Philippines", but now the tourism authorities in Manila want a rebrand and a new tag line.
Tourism Secretary Christina Frasco said last week that the Department of Tourism is looking to replace the slogan with one that makes the Filipino brand "distinct", according to an article on Philstar.com.

"This was revealed weeks after
President Ferdinand Marcos Jr
, in his first State of the Nation Address, mentioned his vision of enhancing the Filipino brand in tourism, saying it would spark our 'sense of pride and reaffirm our strong sense of identity'," reads the news report.
"They say, each brand has a story," the new president said. "As for the Filipino brand, ours is deeply rooted in our rich cultural heritage and the tourism sector plays an invaluable role in the promotion of the Filipino brand."
What comes after "It's more fun in the Philippines" – which itself replaced "Wow Philippines" in 2012 – has yet to be decided. Something with the word "Philippines" in it, perhaps?