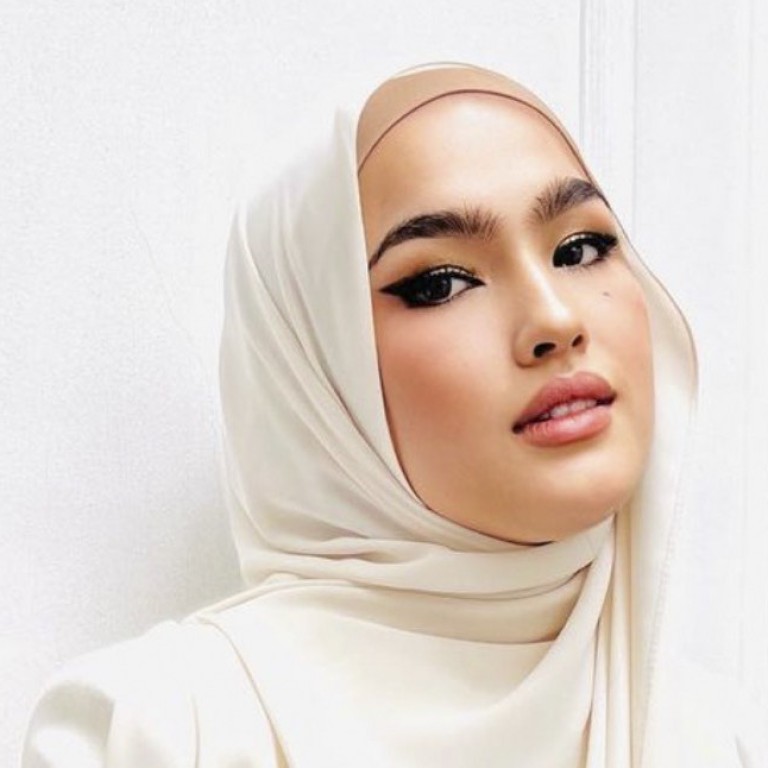 Opinion
Destinations known
by Mark Footer
Destinations known
by Mark Footer
If free Hong Kong air tickets don't get tourists back to the city, how about our specially recruited 'Super Fans'?
Influencers such as Malaysia's Elfira Loy and Australia's Nick Cummins have been recruited by the Hong Kong Tourism Board to promote the city in the wider world
Not all has gone smoothly, however, with some accusing one video series of the city's sights as 'fake news' because it doesn't depict current realities
And so it begins. As Hong Kong's quarantine hotels adapt to life without a captive market, the city's tourism authorities rev their promotional engines.
And what better way to bring people in than to pay for their passage?
Google "Hong Kong" and "500,000 free air tickets" and the results run into the thousands.
As well as those by biggies such as the MailOnline (the British newspaper website describes Hong Kong as "desperate") and CNN, reports on weird and wonderful sites with names like TiranaPost, freerepublic.com and DIP.org.ua confirm that the announcement of half a million flight giveaways has grabbed the world's attention.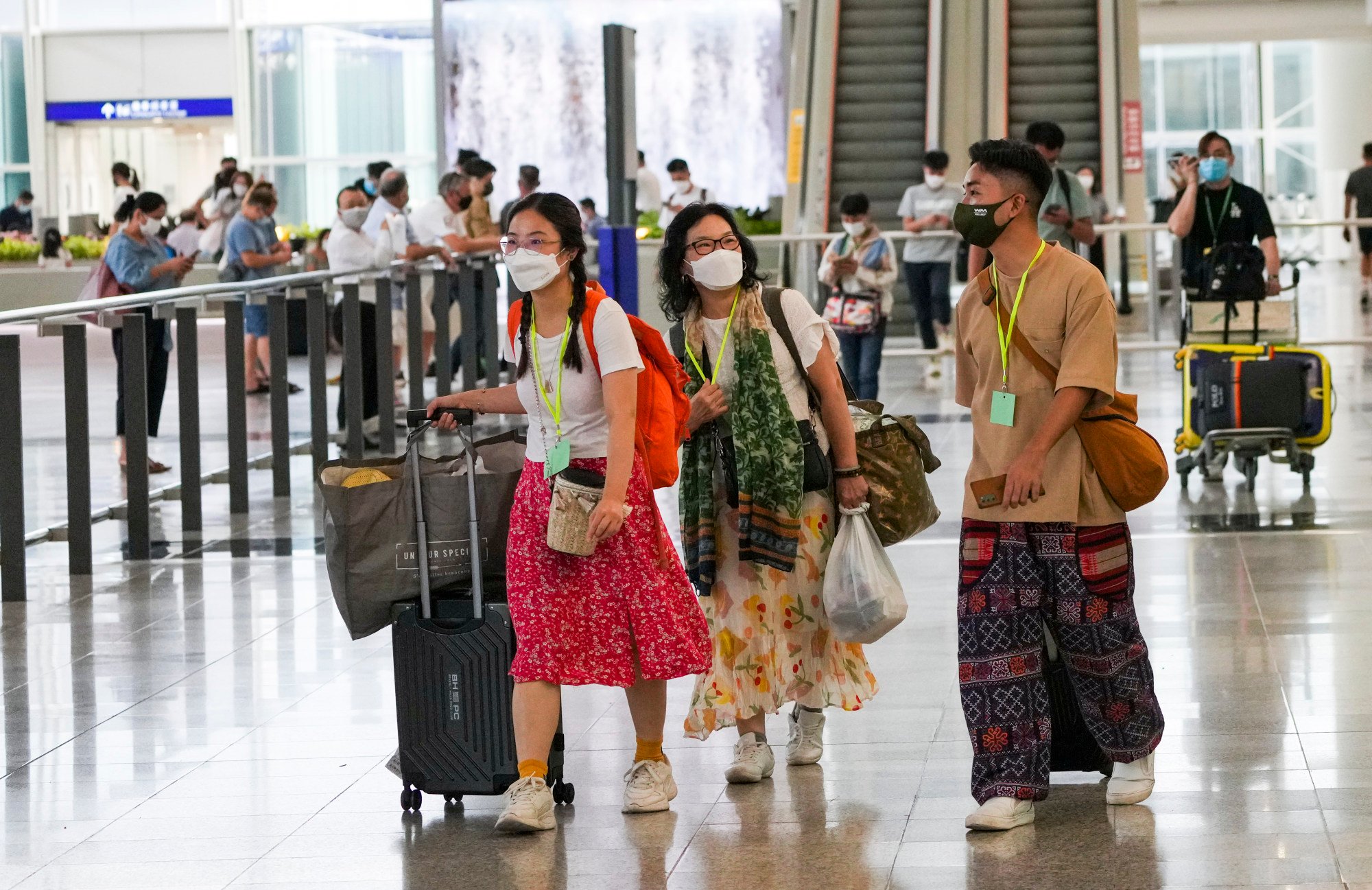 The tickets – bought from airlines with HK$2 billion (US$255 million) set aside by the Airport Authority in 2020 in anticipation of the Great Reopening – will be offered to the public once Hong Kong has done away with all Covid restrictions, probably early 2023.
Some freebies will be offered to outgoing travellers as well as incoming, according to Hong Kong Tourism Board (HKTB) executive director Dane Cheng Ting-yat, who is quoted in
a recent South China Morning Post article
.
Also planned is "a series of mega-events […] to showcase the dynamic and energetic nature of the city", says Cheng, mentioning November's Hong Kong Wine & Dine Festival.
There is no suggestion of a HarbourFest 2, though, which comes as no surprise given the controversy that surrounded that 2003, post-Sars attempt to showcase the dynamic and energetic nature of the city. Not even Mick Jagger could deliver satisfaction.
If free tickets or the HK$100 million worth of deals, packages and welcoming gifts the HKTB is also planning don't succeed in burnishing the city's tourism credentials, perhaps the efforts of Hong Kong's Super Fans will do the trick.
During the pandemic, the HKTB began recruiting a legion of potential influencers to big-up our city in the wider world. People such as Elfira Loy, who theVibes.com news portal describes as "Malaysia's sweetheart". Loy is an actress but, more importantly, has more than 5 million Instagram followers.
Loy says she has been to Hong Kong three times and, as well as Disneyland and the city's mosques, the "cheeky" actress likes to do a lot of shopping.
She also tells theVibes.com that "Hong Kong is one of the best places for Muslim travellers", giving a hint as to who the HKTB is attempting to woo first: specific groups of would-be punters in countries that are close by.
Partially fitting the bill is another Malaysian Super Fan, Venice Min (367,000 Instagram followers), who last year took part in a 45-minute-long virtual tour around Hong Kong, having digital dalliances in the Mong Kok flower market, Upper Lascar Row, and the Man Mo and Che Kung temples.
"Even though I'm not able to travel to Hong Kong physically right now, I'm so happy to have a very 'in-person experience' during the tour with the precious gift items sent all the way from Hong Kong," Min told TravelDailyNews.
Could an "I [heart] HK" T-shirt be described as a "precious gift", we wonder?
"I miss Hong Kong so much and would love to revisit as soon as the borders reopen," said Min. If she did indeed revisit as soon as the border reopened, there's no evidence of the trip on her Instagram page.
Another Malaysian on the virtual tour, a Charlene Tan, said, "I'm a HK Super Fan because I love everything about Hong Kong." Everything? There needs to a Super-duper Fan designation for people who are that enamoured.
Someone who is perhaps no longer such a super fan of Hong Kong is Nick "Honey Badger" Cummins, the star of a recently released three-part video series commissioned by the HKTB and made to appeal to Australian internet users.
In the YouTube shorts, the Honey Badger, a former rugby player – and the supplier of "
a feast of zany one-liners and larrikin-like fun
" when he played at Hong Kong Rugby Sevens tournaments, according to the Post – makes like a tourist (complete with coolie hat and paper fan), taking in the usual city sights/sites.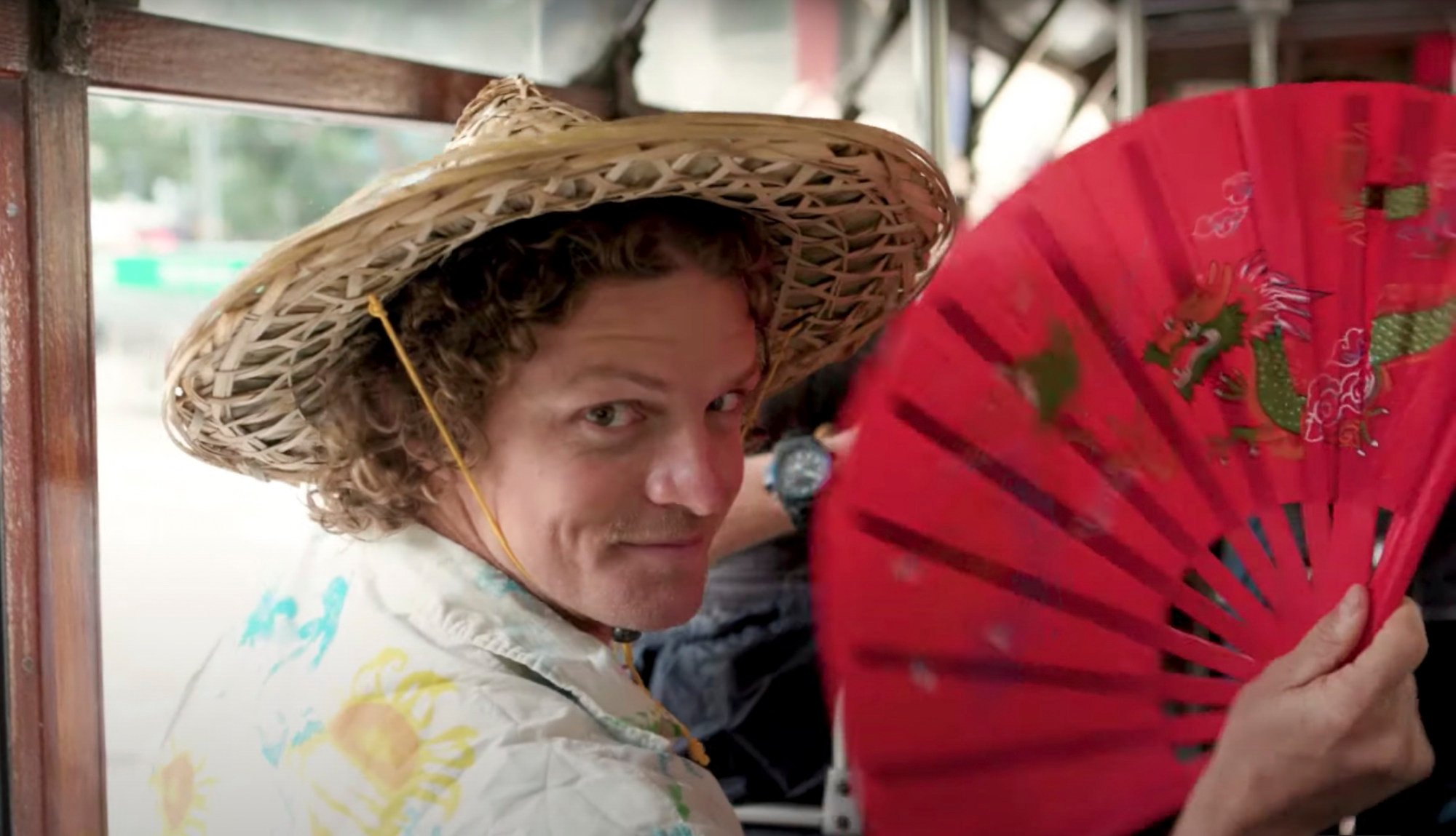 However, viewers were quick to scream "fake news" (urgggh, it's time that term was sent to the Great Bin of Overused Ideas in the Sky) because the inconsistencies between Cummins' small-screen Hong Kong and today's real thing are screamingly obvious – nobody is wearing a mask; Tung Po Kitchen is still in business; the Peak Tram is the wrong colour.
But, of course, the whole thing was filmed pre-pandemic – and, significantly for many of its detractors, does not reflect current political realities in the city.
Never mind. He's "as tough as woodpecker lips", to use his own words, so the Honey Badger will survive the negativity, but perhaps, for the benefit of tourists agonising over where to spend their holiday budget – as well as place their carbon footprint – the HKTB could do better in finding the "city" in "authenticity" (and we don't even care that that doesn't entirely make sense).
Thailand floods sinking country's hopes of tourism recovery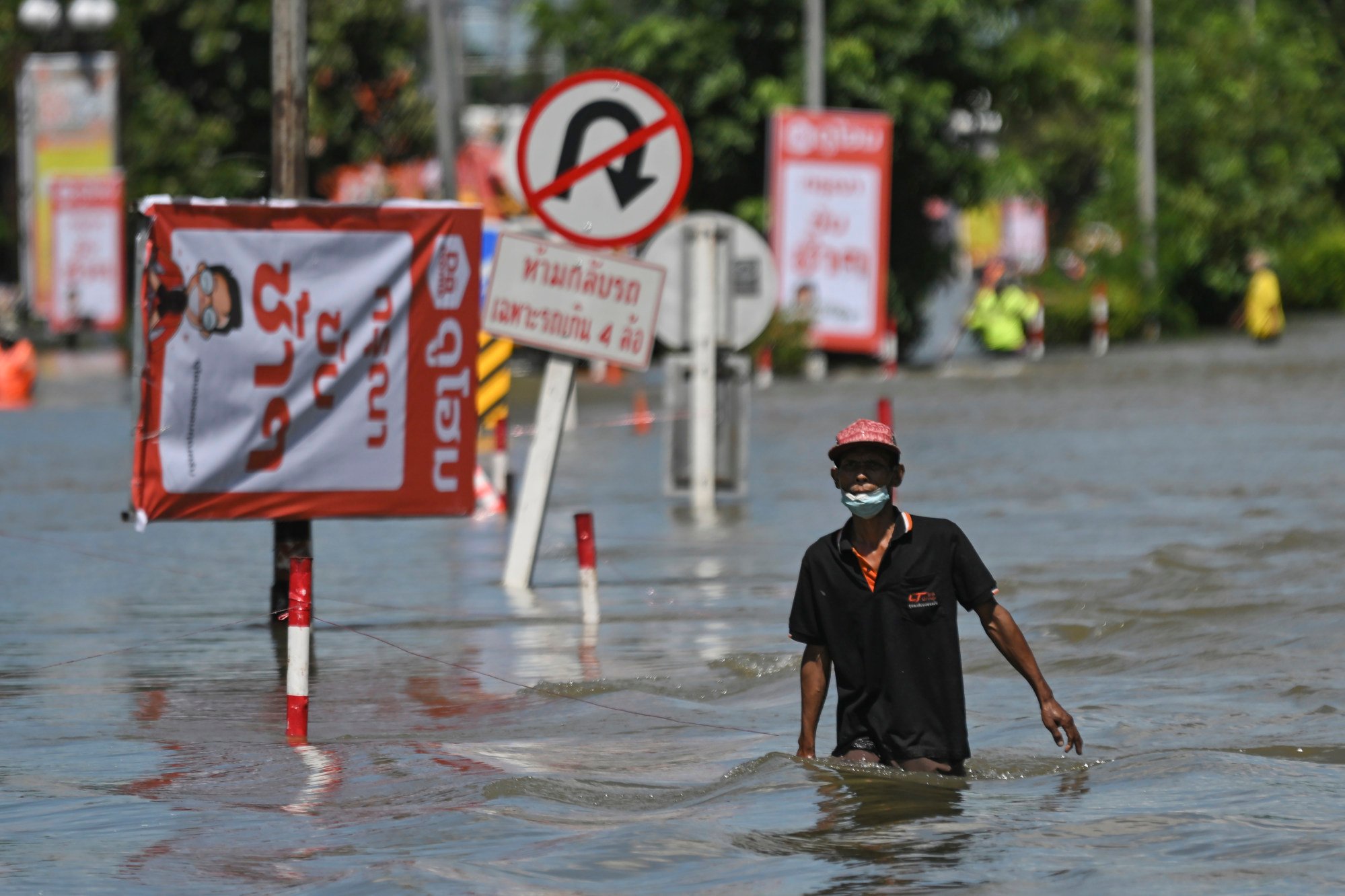 The worst flooding in years is playing havoc with the recovery of tourism in Thailand.
"Popular tourism destinations such as Bangkok and Chiang Mai […] have reported flooding of streets this week after heavy rains triggered by typhoon Noru saw water level in the Chao Phraya and Ping rivers rising," reported Bloomberg last week. And further storms are forecast for the coming weeks.
More concerning is the fact that rice crops have suffered in what has been a very wet year for the country: "Thailand received about 24 per cent above average rainfall between January 1 and September 25, Kasikorn Research Center said, citing weather department data."
The report quotes Tim Leelahaphan, a Bangkok-based economist at Standard Chartered Bank, as saying, "Any potential impact on tourism, which we hope would recover in the next quarter or two, will be a new lesson for Thailand this time, especially as it is the hope for next year's economic recovery."
New lessons will be a defining factor for everyone, we suspect, as we progress further and further into the uncertainty of climate breakdown.